Joe Johnson's Buzzer Beater lifts Utah over struggling Clippers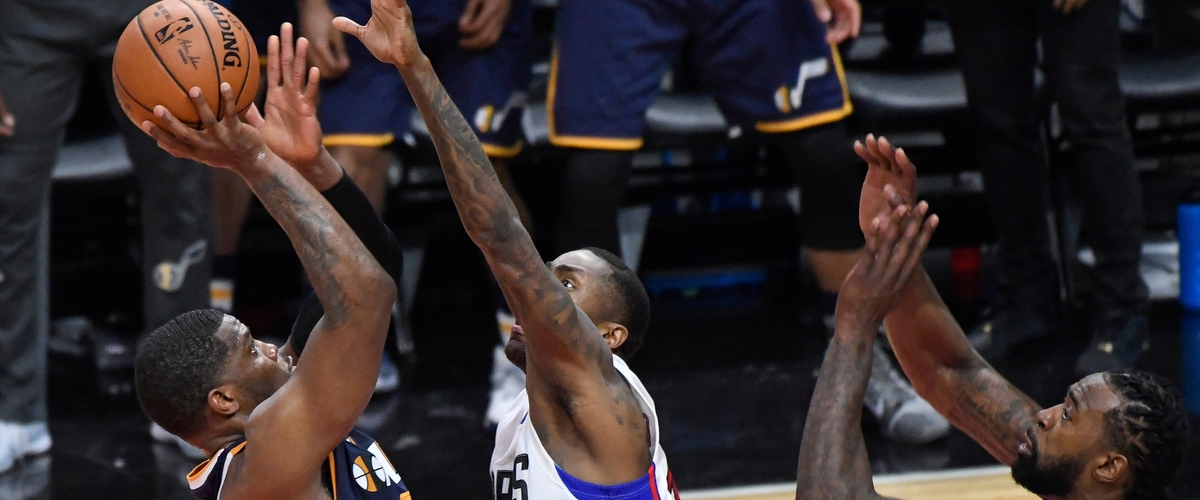 by: OSGPhil/@osgphil
The thing about the NBA Playoffs--besides the fact they drag on forever is they often produce some unexpected results.
Take Saturday night for example--The Los Angeles Clippers entered their game with the Utah Jazz as a heavy favorite, the Clippers considered one of the better teams in the NBA's Western Conference, the Jazz a young up-and-comer but not quite there.
For one night---the young up-and-comer got a surprise win based on a brief return to past glory by a grizzled veteran.
Jazz Guard Joe Johnson dropped in a running, off balance, well defended 5 foot shot that bounced around the rim and through the net as time ran out giving Utah a 97-95 win and 1-0 series lead.
The win was a huge boost for Utah, a team racked with injuries including the loss of Center Rudy Gobert late in the game. For the Clippers it was yet another disappointment for a team who has struggled (to say the least) during playoff time.
Clippers Coach Doc Rivers showed the frustration better than most--he went off on a reporter for Bleacher Report who asked him about why the Clips rushed a shot with 13-seconds left in the game giving the Jazz time to come back and get the eventual game winner....
((You might have to listen for a second or two before he goes off))