Pacquiao vs Broner Predictions from Celebrity Fighters - Part 1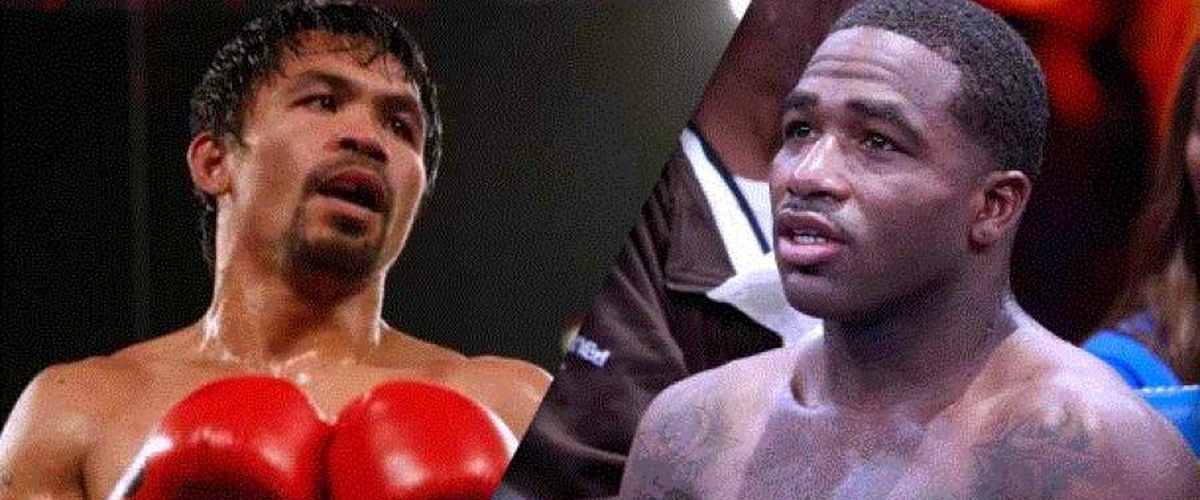 Here are some collections of predictions for the Manny Pacquiao vs Adrien Broner fight from fighters and trainers.
Watch here:
Tito Ortiz: Manny Pacquiao is a beast. Broner has speed, technique, and movement. If Manny will not get caught by a lucky punch, I see Manny winning by decision.
Eddie Hearn: Broner is a decent fighter but I pick Manny Pacquiao.
Teddy Altas: The Matthysse fight is not indicative of what Pacquiao might have left because Matthysse has nothing left. I don't know how much Pacquiao has left but you will see that in the Broner fight. Broner is younger, physical, fast, and talented enough. If he is mentally and physically in shape for that fight he could give Pacquiao more than he expected.
Andre Ward: That could be a good fight. This is a Mayweather blueprint. He will watch both guys and who will be the winner of this fight, Floyd will capitalize on it.
Danny Garcia: I think it is an even fight. Manny Pacquiao is older now. We haven't seen him knocking anybody else for a long time now before he stopped Matthysse. Broner is not the biggest hitter and he is not really busy but he is younger and can offset Manny Pacquiao's timing. It boils down if Broner can keep up with Pacquiao's output.
Shawn Porter: I think it is a guage for Manny. We'll gonna see where's Manny at right now. Manny wins. We expected a much younger Manny Pacquiao but this is not it anymore. However, we've seen the consistency in terms his offensive game, which is still there. He is still consistent on how much work he puts in through the rounds and winning the rounds. With that being said, I think he beats Broner.
Vasyl Lomachenko: I think it would be interesting.
Tim Bradley: It is what it is. I don't know. I think that's a good fight. When Broner shows up I think he could give a good fight. Pacquiao is always electrifying.
Sugar Ray Leonard: It is tough. That would be a great fight. I will watch it. Broner is talented.
Jessie Vargas: I think Pacquiao takes it. He is the most experience fighter out of the two. Pacquiao is a stronger and faster fighter. They are two different fighters.
Paulie Malignaggi: It is a good fight. Broner has an issue of closing the gap. Pacquiao's legs might be not as good anymore and Broner may close that gap. Broner is very good inside if he closes the gap.
Mikey Garcia: I actually think it is a good fight. If Broner shows up and fight, he is a talented fighter. I think he can put up a very good fight against Manny. However, I think Manny will win. I think he will win by decision. Pacquiao can throw more punches and it will hurt Broner's style.
What do you think?