Pacquiao vs Broner Predictions from Celebrity Fighters - Part 2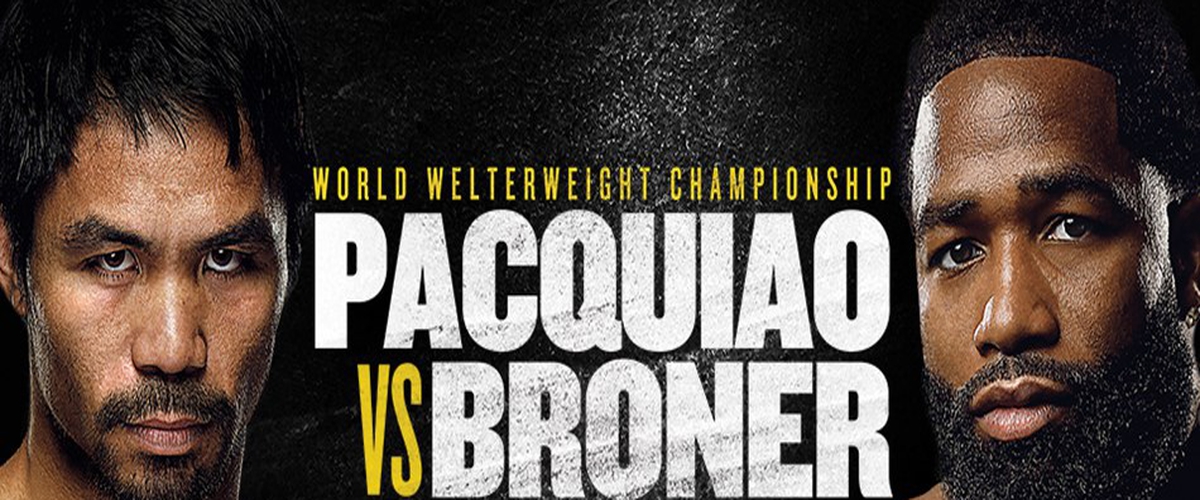 If you think Part 1 is enough, you are wrong because we will never get enough of these Pacquiao vs Broner predictions. For the Part 2, let us listen to these celebrities on who they think will win this fight.
Watch here:
Travis Kauffman - If Adrien Broner shows up, he could win. Broner is too defensive. He will lose if he is so defensive.
Michael Rapaport - I think Broner's best days are behind him. He is another good talker. I got Pacquiao. It's hard to bid against Pacquiao even though he's like 77 years old. Broner is a good fighter but I got Pacquiao.
Naazim Richardson - Adrien Broner is a cliche of we know of what he's capable of but is he gonna do it that day. Perhaps, he is capable of beating Pacquiao because he got the skill set to beat anybody. I'm glad to see him with this opportunity.
Jarrett Hurd - It will be a great fight but I want to go with my guy Broner because he has the skills to do it. If he come out there and let his hands go, I give it to Broner but if he wants to be a little defensive, Pacquiao wins.
Brandon Rios - I think Pacquiao will beat him. It could be unanimous decision or even stoppage at the later rounds. I don't see Broner as the guy he was once. I think Maidana took that out of him.
Shannon Briggs - I'm going Pacquiao because we have the same birthday.
Ray Mancini - Broner can fight. When he is ready and prepared, he can fight. I pick Manny because he is fighting more regularly and he's always done well when moves up against guys. Broner is not active enough for a guy like Manny. Adrien needs to be more active. I think Manny beats him but it would be a hell of a fight. I even think it would be a stoppage.
Peter Quillin - Pacquiao is the more experienced fighter. He is the more explosive and fast fighter. However, his age will also be a factor in this fight. Adrien Broner is a very talented fighter and I want him to win because we need more black people doing better in life. However, Pacquiao's experience is superb.
Leo Santa Cruz - If Broner will train harder and be 100% prepared, he could beat Manny Pacquiao. If not, Manny Pacquiao's speed and volume will beat him.
Chris Algieri - I think every version of Pacquiao will beat him. Pacquiao is just too busy. His footwork and combination punching are still there. I think it'll be interesting for a few rounds, but I just see Pacquiao outworking him.
Larry Merchant - I go for Pacquiao. Broner was better as a lightweight than we has moved up. It's a big opportunity for him and maybe he is highly motivated.
Leonard Ellerbe - They have different styles - intriguing styles. You got both guys who are very fast. Pacquiao has fought so many world champions, tremendous amount of experience, but he is also 40 years old. In Adrien Broner, you have a guy who's in the prime of his career, who had a couple of setbacks, but realizes that this is a great opportunity to fight a Hall of Fame fighter and come out with a great victory.
Keith Thurman - Took a loss, took a victory, coming back, I think this is a great fight for Manny Pacquiao and Adrien Broner. Adrien Broner gets a lot of criticism because of what he does in his performances. I did enjoy his last performance even though it ended up with a draw. If Adrien Broner wants to put respect on his name, he's going to do it by defeating Manny Pacquiao.
Freddie Roach - Manny Pacquiao is 40 but he is training like he is 21. I know Broner really well. He is a good fighter but Manny will take him to school.