What is the Real Reason Kaepernick has not been signed to a New Team?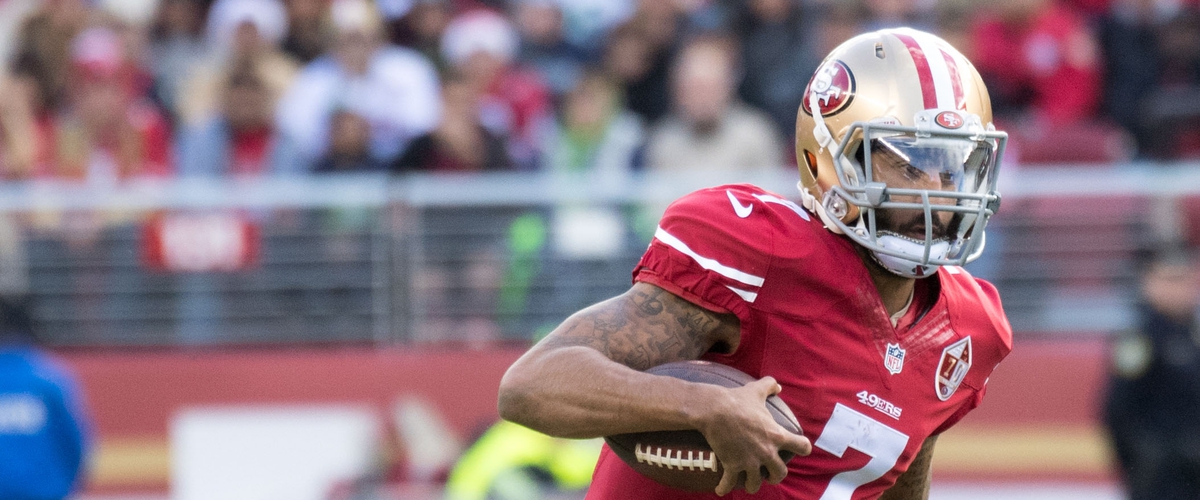 NFL free agent quarterback Colin Kaepernick's free agency has been comprised of nothing but a few whispers from some league sources. There has been a lot of speculation as to why Kaepernick has yet to find a new home in 2017. What is the real reason why he has not received any offers? I will give you a hint, it is not entirely related to his stats. I am not saying that his stats have not had a say in which opportunities he is granted but it is not the bigger issue here. Kaepernick is be no means an elite quarterback, but it is interesting to see quarterbacks that performed statistically worse than he did last season find a new home. Bleacher Report's Mike Freeman said that Kaepernick is, "an embarrassment to football" at the Combine.
Kaepernick is a lot to handle. General mangers and team owners are not willing to take on the risks of all the "baggage" he carries around with him. He is not in the right mindset at this time and would be a huge distraction in the locker room. Kaepernick has had a few good moments on the field hear and there, but it is hard to overlook his poor play the last two seasons. The real issues is that he is protesting against black issues and that makes many Americans and team owners uncomfortable. The NFL has a history of treating minorities differently.
Despite all of the hate towards Kaepernick he has done nothing illegal or unethical. A lot of sports fans do not agree with his actions, but there is no denying he has done a lot of good for the community. Recentlly he helped ship 60 tons of food to famished Somalia, and he's donated $100,000 a month to organizations working in oppressed communities as part of his $1 million pledge.
The 49ers had no problem with his pledge. They matched his donation.
There are still plenty of quarterbacks available on the market. You have Jay Cutler, who went 51-51 as the quarterback of the Bears, Robert Griffin, a 2012 Pro Bowler, Ryan Fitzpatrick, Case Keenum, and Blaine Gabbert. Also Chase Daniel can be signed as a backup.
Comment below why you think he has not found a new home?