Patriot Talk: Breaking Down The Patriots Divisional Round Game vs. Chargers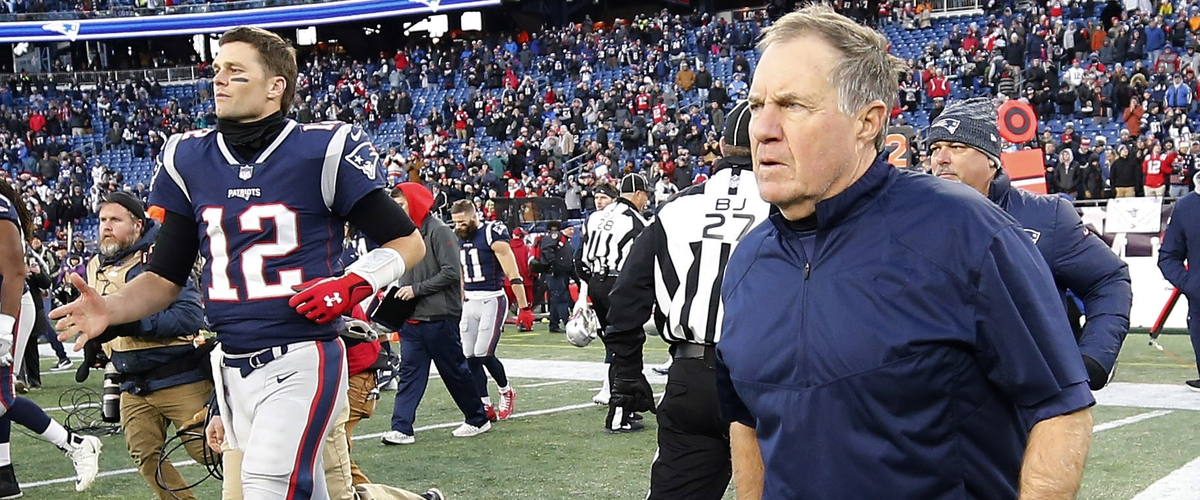 With the regular season in the rearview mirror, it's time to look ahead toward the playoffs, and see what Wild Card Weekend showed Pats Nation what our Divisional round opponent has. That opponent? The red-hot Los Angeles Chargers. For three and a half quarters, they shut down the Lamar Jackson-led Baltimore offense and bested a Ravens stout defense. They also played defense in an unconventional scheme: they had seven defensive backs on the field, with no real linebackers. Their top linebackers are on IR at the moment, leaving them extremely thin. However, their scheme helped limit a mobile quarterback, thanks to the speed of the cornerbacks and safeties who were playing at linebacker. Their offense also played at a high level against, as stated earlier, a tough Ravens defense. Philip Rivers continues to perform at a high level, while his receivers Keenan Allen (1,196 yards, 6 TDs), Mike Williams (664 yards, 10 TDs), Tyrell Williams (653 yards, 5 TDs) and Travis Benjamin (186 yards, 1 TD) all compliment him well. He also has dual threat running backs in Melvin Gordon (1,375 total yards, 14 total TDs), Austin Ekeler (958 total yards, 6 total TDs) and the late emergence of Justin Jackson (341 total yards, 2 total TDs) which give him even more options.
Tom Brady doesn't nearly have the same weapons at receiver or running back, and it seems that the Chargers have favorable matchups on defense, with a rising star in safety Derwin James covering Gronk, as well as the same scheme run against Baltimore, which takes away the middle of the field where Edelman usually finds himself. That means James White and Rex Burkhead need to be implemented a lot more than they have in recent weeks to give the Pats offense an underneath option in the passing game, as well as Chris Hogan, Phillip Dorsett and Cordarrelle Patterson stepping up. The Patriots have the talent on defense to match up to the Chargers too, but consistency has been an issue. It looks as though Stephon Gilmore will be covering up Keenan Allen, and Gilmore was named an All-Pro corner for a reason this year, and I'm confident he will do his part. Tyrell Williams will likely line up one on one with rookie corner JC Jackson, who has had a stellar season since he became a starter, but did finish the season a bit slow. Jason McCourty, with safety help, will cover Mike Williams. Hunter Henry, the Chargers tight end who was activated from IR this week, likely won't play too big of a role, but a trustworthy Patrick Chung will be in coverage, as well as Dont'a Hightower who has done well in coverage this season. The things the Patriots defense need to do is slow Melvin Gordon, and the run in general, as well as get pressure on Philip Rivers. The reason behind that is because the Patriots offensive line will be tasked with blocking Joey Bosa and Melvin Ingram on the outside, as well as tough interior rushers in Brandon Mebane and Darius Philon.
It's plain and simple, all eyes are on Tom Brady and the offense, and whether or not they can answer to the high energy, star-studded Chargers defense. The Patriots defense must also do their part and neutralize a high-octane passing attack of the Chargers, while limiting their powerful run game. It won't be easy for the Patriots, but they do have one advantage. The Chargers are going from Baltimore, back to Los Angeles, then right back across the nation to Foxboro, where it will be below freezing, temperatures that is foreign to LA weather. Tom Brady is also 7-0 (9-0 if you count playoffs) against Philip Rivers and the Chargers. Here's to hoping history can continue to repeat itself.
Prediction- 24-20 New England wins