Patriot Talk: Week 12 Review and Week 13 Predictions
[email protected]: 27-13 win (8-3 Record)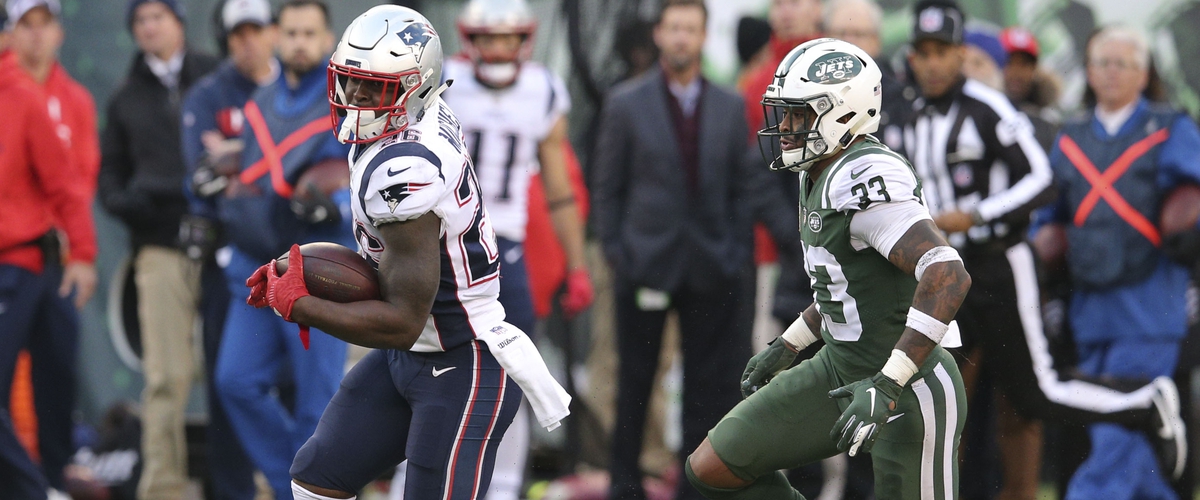 Following the bye, I did have high expectations. Considering the magnitude of the loss against the Titans, I was expecting a big bounce back. Not to mention, all the players returning to 100%, like Sony Michel, Rob Gronkowski, Julian Edelman, Shaq Mason, among others. The Patriots performed at a much better level this week, albeit, against a weak team. Let's get a deeper look of how the team performed this week.
Offensively, Tom Brady looked much better, completing 20 of 31 passes for 283 yards and 2 TDs, with no interceptions for the 5th time in the last 6 games. Of Brady's 11 incompletions, he was hit twice, and one was dropped by James White, while the 9 other passes were off the mark. Brady also went 2 for 3 on deep passes, with 54 yards and a TD. He also went 3 for 6 for 68 yards and a TD while under pressure, going just 2 of 5 on blitzes, for 24 yards. The offensive line wasn't great in pass protection, as David Andrews allowed 3 hurries, Shaq Mason allowed a QB hit and a hurry, and LaAdrian Waddle allowed a QB hit. Lineman Trent Brown, Joe Thuney and Marcus Cannon were perfect in pass protection. But where the O-line shined the most, most noticeably Shaq Mason, was in creating space for the run game. Sony Michel ran the ball 21 times for 133 yards and a TD, forcing 6 missed tackles in the process, the highest total of the season. James White also found success in the run game, as he had 73 yards on just 9 attempts. As for the receivers, Julian Edelman had 4 catches for 84 yards and a TD, Josh Gordon caught 5 passes for 70 yards, Rob Gronkowski had 3 catches for 56 yards and a TD (yes, a TD for Rob Gronkowski!!), and to round things out, Chris Hogan had 2 catches for 47 yards.
Defensively, the Patriots had big bounce back games from Stephon Gilmore and Trey Flowers. Before we get to them, let's start with the run defense. Lawrence Guy registered 4 stops (at the line of scrimmage or tackles for loss), while Kyle Van Noy and Patrick Chung each registered a stop. The lack of stops doesn't tell the whole story however; the Patriots let up an average 4.1 yards per carry (when you eliminate McCown's runs), which is not very good. In pass coverage, Jonathan Jones struggled mightily in the slot, allowing four catches on four targets, giving up 57 yards and a TD. Rookie Duke Dawson, who was activated off IR during the bye week, should take some reps from the slot over Jones, but it was Undrafted rookie JC Jackson who took over in this game, allowing 1 catch on 2 targets for 8 yards. Jason McCourty continued his strong play, allowing just 2 catches on 6 targets for 44 yards, while registering a pass breakup. Stephon Gilmore had the lone interception of the day, while allowing just one catch on 5 targets for 17 yards (he also registered a pass breakup). Pass rush was very good this week as well, as Trey Flowers registered a sack, as well as 3 QB hits and 3 hurries on 46 total snaps (brought pressure on 15.2% of his snaps). Deatrich Wise recorded the only other sack, as well as 2 QB hits and one hurry on just 24 snaps (16.7%).
Next week, the Patriots return to Foxboro to take on the Minnesota Vikings, who are 6-4-1, and coming off a solid defensive effort against Aaron Rodgers and the Green Bay Packers. Some notable things to mention; the Patriots, over the last three games, have not been good inside the redzone and have struggled on third downs. For example, the Patriots have converted just 31.6% of their third downs and have scored on only 55.6% of redzone trips. Meanwhile, the Minnesota Vikings defense has been very good defensively in the redzone and on third downs. They have also played much better in recent weeks, both defensively and offensively, which is scary. However, the Patriots, I believe, have the pieces to slow down the passing attack, with Gilmore on Thielen and Jason McCourty on Diggs. There are certainly going to be problems, but the emergence of JC Jackson, as well as the return of second round pick Duke Dawson, will certainly help take pressure off of the slot corners. However, the Patriots have struggled against the run, and the Vikings have a man named Dalvin Cook in their backfield. It will be tough to stop the running attack while also maintaining strong coverage on two of the top receivers in the league. But I still have high hopes for the team following the bye, as well as the return of Rex Burkhead, which will help with the predictability of the Patriots offense. It will be tight, and both kickers will be busy.
Prediction: 27-23 Patriots win