Costa Rica Takes down Panama in Gold Cup Quarterfinals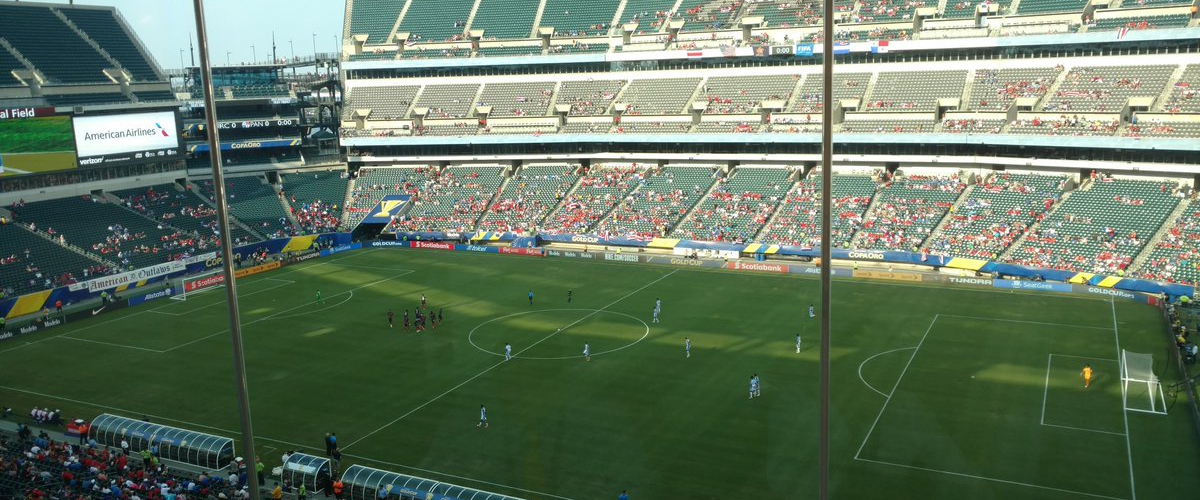 Philadelphia PA: Only 8 teams remain in the 2017 Gold Cup and the action came to Lincoln Financial Field in South Philadelphia on Wednesday night. The 1st game of the Gold Cup Quarterfinals is Costa Rica taking on Panama. Panama got to the Quarterfinals by finishing seconds in Group B to United States and they come into this game off a win over Martinique back on July 15 while Costa Rica enters this game against Panama by winning Group A and off a Win vs French Guiana back on July 14.

Lineups:

Costa Rica:
https://.com/FEDEFUTBOL_CR/status/887776766110171141

Panama:
https://.com/fepafut/status/887780538886623233


In the 1st Half, Both teams had some good scoring chances but they could not get it in the net. And the action would be the same for the rest of the first half, Costa Rica get a free kick in Stoppage time and gets blocked and the first half would be Scoreless.

In the 2nd Half it would continue to be the same that we had in the 1st half, the scoring would open up in the 76th Minute as Costa Rica would attempt a free kick and it went of Panama player into the Goal and it was ruled an own goal by Aníbal Godoy as Costa Rica took a 1-0 lead. Costa Rica would hold on the late surge by Panama as Costa Rica wins 1-0 and they will get the Winner of the USA/El Salvador I the Semifinals at ATT Stadium in Arlington Texas on July 22 at 9:30 PM

Audio:

Costa Rica Marco Urena:
https://soundcloud.com/david-malandra-jr/costa-rica-marco-urena-vs-panama-gold-cup-quarterfinals-7-19-17


Video:
Fox Version of Goal:
https://.com/FOXSoccer/status/887824651191177217

Spanish Version of Goal:
https://.com/UnivisionSports/status/887822778790891520