Don't Blink: This Is the Season Seton Hall Has Been Waiting For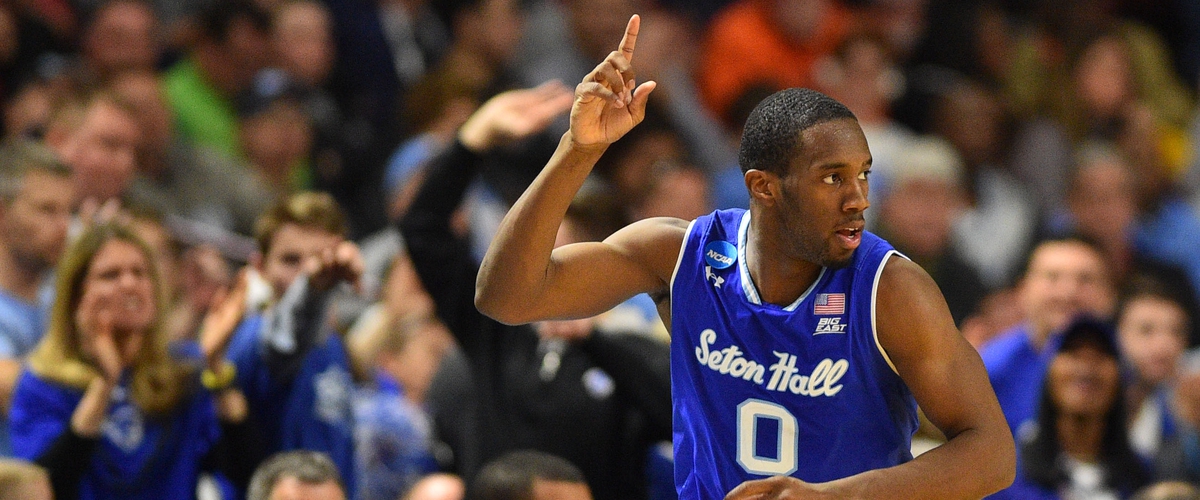 Practically every conversation about Seton Hall men's basketball these days invariably turns to the Pirates' success in the early 90s. The "PJ Era" (affectionately named after former head coach P.J. Carlesimo, of course) included a trip to the 1989 NCAA Championship game and 6 NCAA Tournament appearances between 1988-1994.
Sustainable success has been difficult to find since Carlesimo left SHU in 1994 for a head coaching position with the NBA's Portland Trail Blazers. Since his departure from South Orange, the Pirates have made the NCAAs just five times, including a Sweet 16 appearance in 2000.
However, the 2017-2018 Seton Hall Pirates are ranked #23 in the preseason AP Poll. For just the fourth time in the history of the program, Seton Hall will start a season ranked in the AP Top 25. After two consecutive NCAA Tournament appearances, the national college hoops scene is taking notice of current head coach Kevin Willard and Seton Hall University.
Big East coaches have certainly taken notice, as the Pirates were picked to finish second in the Preseason Poll, behind reigning conference champ Villanova.
Led by preseason All-Big East first-teamers Angel Delgado and Khadeen Carrington and preseason All-Big East honorable mention performer Desi Rodriguez, Seton Hall has three talented and experienced members of their senior class who can help lead these Pirates beyond the first round of the NCAA Tournament.
Delgado has reached All-American consideration with his superior ability to rebound; expansion of his offensive game this season can put him at a level few players in the program's history have ever achieved on the national scene.
Carrington has proved to be a proficient scorer in his time at SHU, but his ability to lead and facilitate at the point guard position will be the key to individual and team success this season. Playing lead guard sporadically last year helped get his feet wet, but the Pirates need him at the "1" to have their best lineup on the floor.
Initially considered a complimentary player in a heralded 2014 recruiting class, Rodriguez has made a name for himself with his athleticism and long-range shooting ability. His continued development could lead him to a career at the next level when his time in South Orange is over.
With players like ace defender Ishmael Sanogo (Sr.), sharpshooter Myles Powell (So.), hustle man Michael Nzei (Jr.) and a trio of freshmen likely rounding out the rotation (Myles Cale, Jordan Walker, Sandro Mamukelashvili), this team has a unique blend of talent that will be exciting to watch all year.
Regardless of this season's outcome, expect highs and lows that come with having a target on your back from day 1. Many of these players were members of the 2016 Big East Tournament championship team, so they have experience playing under pressure. They also had a taste of what it is like for the local New York/New Jersey sports scene to get behind them.
With their usual slate of games at Prudential Center, multiple scheduled appearances at the Barclays Center and Madison Square Garden, there will be plenty of chances to see this talented squad in person against some of the nation's best programs.
Expect bigger crowds than usual this year. Expect more bars and restaurants to have Seton Hall games on TV without requesting it. Expect a sustainable buzz around a local college basketball program for the first time in years.
Just like the "PJ Era".