Fantasy Baseball: Early 2018 3rd Base Rankings
By Shane McDonald
Traditionally a position where you expect studs that mash regularly, now there are much more solid contributors than huge power guys. Similar to first base, there might be something to be said about investing in the early rounds for one of those top talents before the well runs dry.
Stock Up:
Jose Ramirez
Because of his position flexibility, Ramirez could probably be a fit in this category in several of these columns, but I'll put him here because his value has changed so dramatically over the past year. He had a fine 2016 going 11-22-.312 in his age 23 season, and then came the 29-17-.318 breakout season in '17. His isolated power last season was off the charts at .265, which ranked 15th in all of baseball. It's no surprise that early rankings suggest that he is a potential top 30 player that could be drafted in the first 3 rounds of fantasy drafts. It goes without saying that 2017 was a good year for the long ball. That is, of course, if you consider the all-time record high for homers in a season a good year. Jose Ramirez may never hit the ball as hard as he did in 2017 or hit 29 dingers, but he is an incredible hitter that will help you in all five categories.
Stock Down:
Todd Frazier
Todd Frazier was becoming an all-or-nothing type of hitter before 2017, but now the outlook is much more bleak than it may have been a couple of years ago. He's going into his age 32 season and his batting average dipped all the way down to an abysmal .213 last season. After two seasons below .225, it's time to accept that he is an AVG killer. So if you're going to take that kind of hit in AVG, then the power has to be exciting, right? Those numbers are falling for Frazier as well, dropping from 40 in '16 to 27 in a homer-friendly 2017. Add all of these issues to a guy that only stole 4 bases last year and you have a player that is going to be extremely cheap this season. The one caveat for the eternal optimist is the walk percentage that jumped all of the way up to 14% from 10% in 2016. The rest of his batted ball profile looks very similar to 2016, but is that really worth all that much in this market? MLB teams are facing this same dilemma as he remains a free agent at this point.
Top 20 3rd Baseman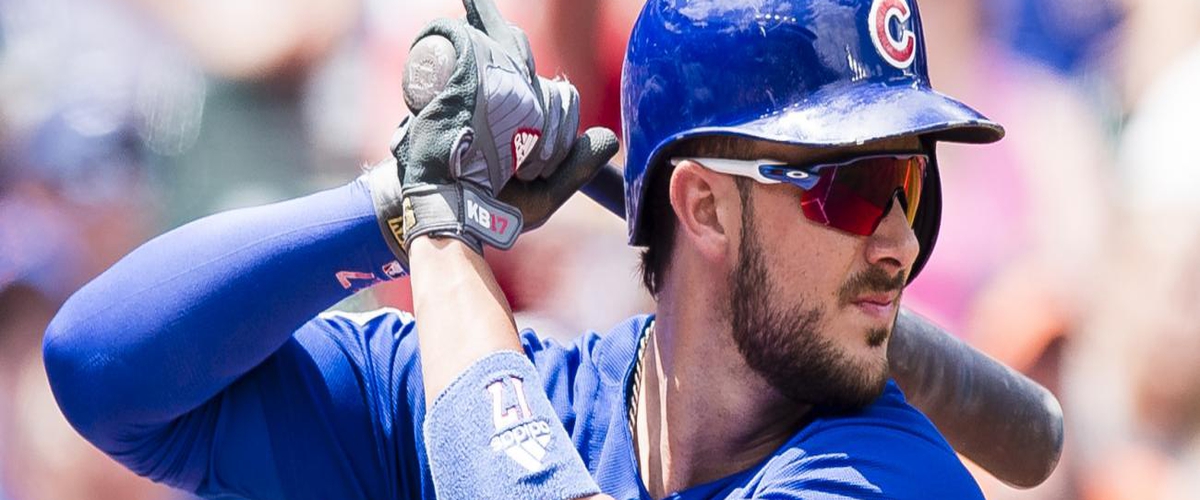 Nolan Arenado
Kris Bryant
Manny Machado
Jose Ramirez
Josh Donaldson
Anthony Rendon
Alex Bregman
Miguel Sano
Justin Turner
Joey Gallo
Travis Shaw
Adrian Beltre
Jake Lamb
Mike Moustakas
Kyle Seager
Nick Castellanos
Rafael Devers
Eugenio Suarez
Javier Baez
Todd Frazier
Image Courtesy of Sports Illustrated