Report: Superstar Open to Playing for Sixers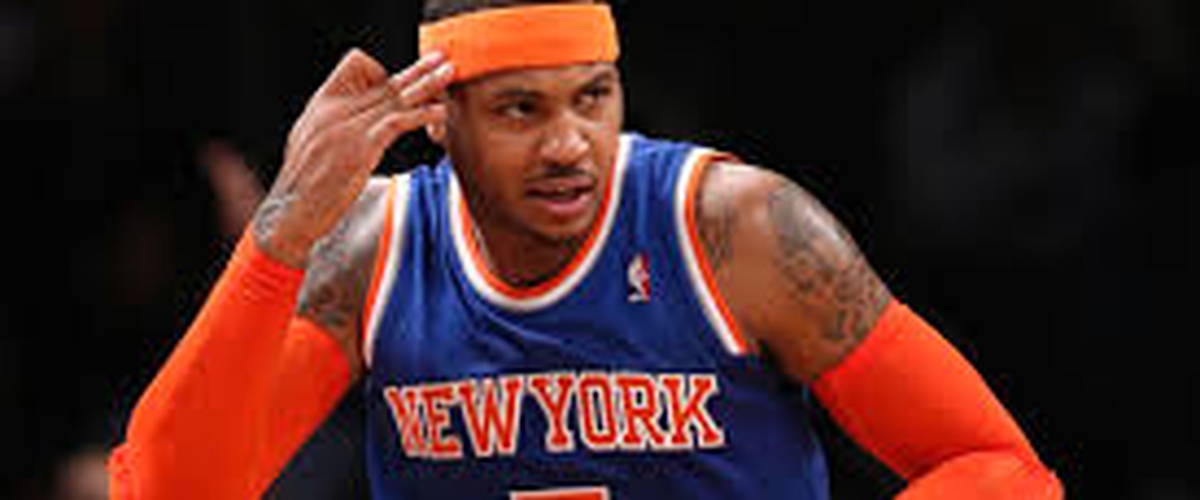 (Photo Credit: FlagrantFlop.com)
NBA Free Agency is approximately 48 hours away, meaning that the rumors are going to start spreading like wildfire.
Slipping through the cracks of the recent front office overhaul in New York is the status of superstar forward Carmelo Anthony. For a time, it was believed that 'Melo would be the recipient of an amnesty buyout -- however, those rumors turned out to be false. Now, it appears that the New York Knicks are intent on moving on from Anthony by way of a trade. Naturally, championship-contenders such as the Cleveland Cavaliers, Houston Rockets, and others have been linked to a possible move for the ten-time All-Star. However, Frank Isola of the New York Daily News mentioned a most-interesting scenario earlier this week.
Anthony, according to the same source, was toying with the idea of orchestrating a move to either Philadelphia or Washington, which would keep him close to New York. However, Anthony's mindset now is to stay in New York and play for the Knicks... even though Jackson doesn't want him.
That's right, folks -- the Philadelphia 76ers could be a possible landing spot for Carmelo Anthony. Quite the prospect, eh? Who would've thought last year that the Sixers would be mentioned as a possible destination for one of the most prolific players in the NBA? What makes this even crazier is that Anthony is one of many names linked to the Sixers once free agency kicks off this Saturday -- a day that hasn't excited many Sixers fans over the years. Elaborating on that is for a different post, however.
The focus of this will be on the prospect of acquiring Carmelo Anthony, as insane as that sounds. So, I know what you're all wondering -- what would it take to land 'Melo? Well, let's take a look, shall we?
With the Knicks fully embracing (what I would assume to be) a rebuild, any deal would likely need to begin with Dario Saric. The runner-up in the 2017 Rookie of the Year race, Saric averaged 12.8 PPG, while adding 6.3 RPG on a 41.1 FG% over 26.6 MPG. At the ripe age of 23, "Super Dario" would immediately line up next to 2015 fourth overall selection Kristaps Porzingis in what the Knicks hope is their frontcourt of the future.
Next up on the docket, I would assume is Jahlil Okafor. The Knicks could opt to line up Saric on the wing, leaving an opening next to Porzingis -- enter Okafor. Picked one spot ahead of Porzingis in 2015, Okafor has largely disappointed in his time with Philadelphia, quickly falling out of favor with both fans and team brass. While his value has certainly taken a hit, there's no denying that Okafor has talent. How he utilizes that talent, and what comes of it, that's the question that the Knicks must ask themselves.
Finally, the Knicks would likely be in search of a shooter. Looking at the Sixers roster, they'll have their pick of Nik Stauskas and Furkan Korkmaz. Staskas, 23, was drafted eighth overall by Sacramento in 2014. Thus far, the Canadian product has failed to impress over his time in the NBA, sporting a career stat-line of 7.5 PPG, 2.2 RPG, and 1.7 APG. In Korkmaz, 19, the Knicks would receive a hunk of clay that they could mold to their liking. His frame will need developing, but Kormaz possesses great talent. Standing at 6-foot-7, Korkmaz has shown offensive potential, a solid jump shot, stellar passing skills, and a tendency for finding himself on the receiving end of some alley-oops.
One could also argue that a first-round pick would be a necessity in any deal. While not necessarily true, we'll work on that assumption, here. With the Sixers having just dealt a pair of future first-round picks in the lead-up to this year's draft, things may get a little tricky to maneuver around, although it could be done. While it can't be said for certain, I'm fairly confident in saying that the first-round pick sent to Boston (via Los Angeles) will not convey, as it needs to fall within picks two through five. That being said, it's likely that the pick will instead convey in 2019 (via Sacramento), in which the pick is #1 overall protected. So, that leaves the Sixers with a pair of first-rounders in 2018 (presumably) in which they could offer. Given the nature of how things have played out, one would assume that the Sixers would include their own selection. Either way, it's a safe bet to say that whichever pick they'd send would be top-five protected, at the least.
Looking back, it sounds a little preposterous to believe that Carmelo is considering a possible move to Philly. However, given how the roster has shaped up, Anthony could be just what the doctor ordered, providing a veteran presence both on the court, and in the locker room. Away from the burden of the New York media, 'Melo will be able to start fresh in Philly -- albeit in just as carnivorous a fashion as New York. Ultimately, if the interest is mutual, the Sixers will need to determine how they value Anthony's potential contribution to the franchise, both currently and in the future. If it ever reaches that point, we may begin to get a better idea of what a possible Carmelo Anthony deal would cost. Until then, this is just speculation.