T-Wolves Season Outlook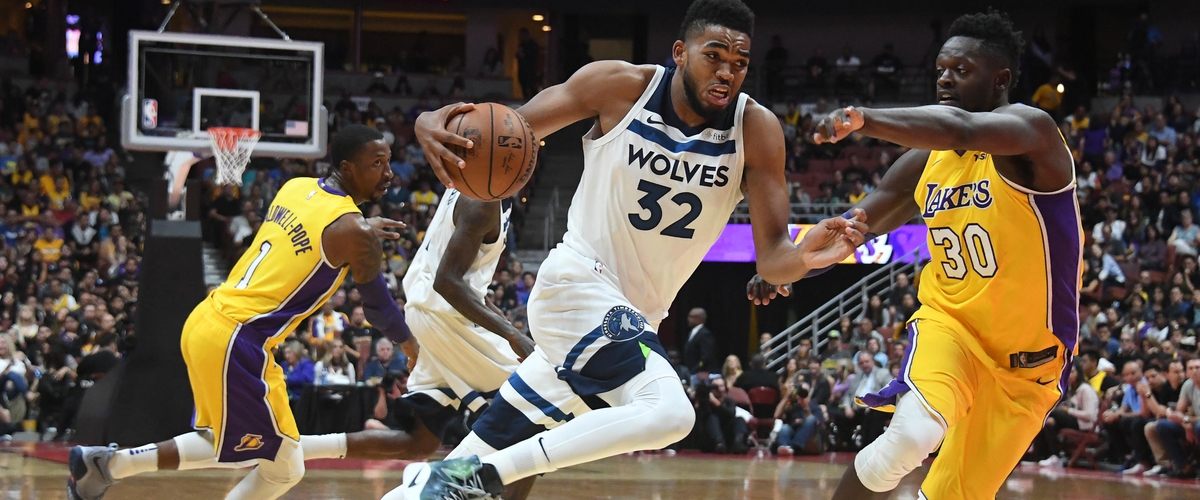 The Minnesota Timberwolves are arguably the most interesting young team in the NBA. Their two first overall picks, Karl-Anthony Towns and Andrew Wiggins, proved to be a prolific scoring duo last season, however failed to make the playoffs. Insert All-Star and defensive force Jimmy Butler and the Wolves have a core in place to remain competitive for multiple seasons.
The Jimmy Butler trade didn't surprise many people. Chicago was looking to get younger and tank while the T-Wolves are coached by Tom Thibodeau, Butler's former head coach. The Wolves were also in the market for a veteran scorer, so adding Butler was an easy call. Thibodeau has been unyielding in his support of Butler's work ethic over his career, and many Bulls players, including Butler, felt Tibs didn't have a fair shake in the Windy City.
This season Thibodeau's Wolves are poised to make some noise. Adding Butler to the duo of Towns and Wiggins wasn't the only splash they made during the off-season. The Wolves traded Ricky Rubio to the Utah Jazz and opted to sign Jeff Teague to be their point guard. A better scoring option and defender, Teague will look to facilitate to his Big-3 early and often. Gorgui Dieng is also one of the most underrated centers in the NBA. After taking advantage of Nikola Pekovic's career-threatening injury, Dieng turned into a starting caliber center. Being categorized as a low-ceiling player by his critics didn't stop his growth. He is capable of getting a double-double every night.
The outlook is promising for the Wolves to make the playoffs for the first time since 2003-2004, when they were led by Kevin Garnett. After the run of Warriors-Cavs Finals' ends, the Wolves will be positioned to contend for some time. Look for them to take a step similar to that of a young OKC team that took the defending champion Lakers to six games in a 2010 1st round match-up.
Who doesn't like to make predictions? I'm expecting the following from the starting lineup:
Teague: 13.5pts 8.8ast 3.4rbd 1.4stl 0.3blk
Butler: 18.6pts 6.7ast 5.9rbd 1.9stl 0.7blk
Wiggins: 21.3pts 3.1ast 4.0rbd 0.7stl 0.4blk
Towns: 26.8pts 5.3ast 11.5rbd 0.8stl 1.8blk
Dieng: 9.7pts 2.4ast 10.9rbd 0.2stl 2.3blk