The Saints Go Marching Out AP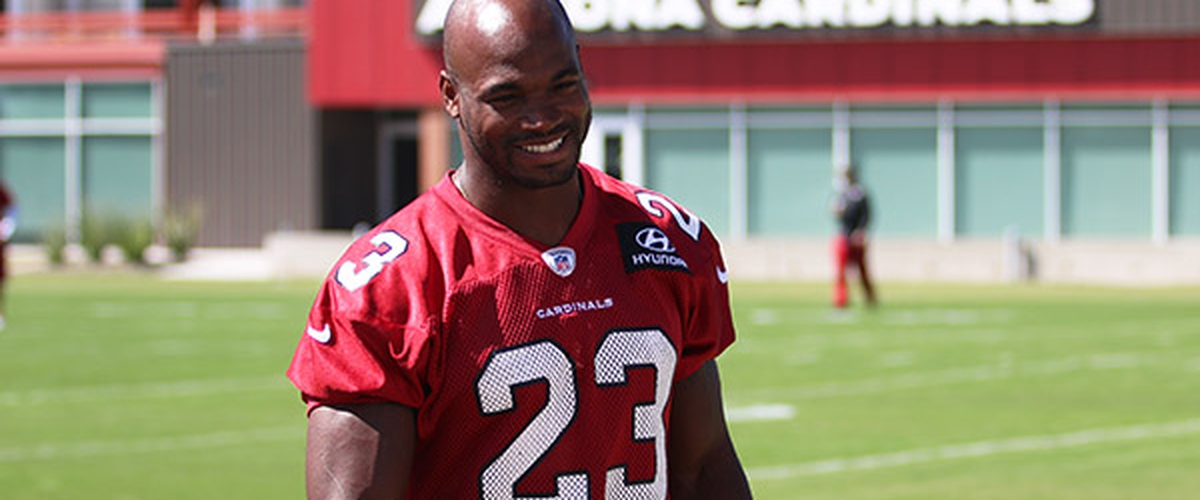 In a story that took the NFL by storm, Adrian Peterson was traded to the Arizona Cardinals on Tuesday. The trade was a win-win for both organizations. The Saints received a conditional 6th-round pick, but the real win stems from allowing Mark Ingram and Alvin Kamara to be the workhorses out of the backfield now. The upside for the Cardinals is they acquired a veteran rusher in their bleakest hour. After David Johnson suffered a wrist injury week one against the Lions, Arizona has averaged 2.6 yards-per-rush, last in the NFL, and have decided that their best running back, Andre Ellington, should only touch the ball about 10 times per game. Their running back situation is a mess, but now they may have some stability with the seven-time Pro Bowler Peterson.
Adrian Peterson will be the primary back in Arizona for 3-4 weeks until David Johnson is healthy enough to return. Peterson should be in line for 10-15 carries a game, with the potential for 20+ if the veteran back can show signs of his former Viking self. With Peterson primarily manning first and second down, the Cardinals can use Andre Ellington as a deadly third down weapon. On paper, their offense looks dangerous now. If Carson Palmer can throw the ball 30-35 times a game instead of 50+, then that means the running game is effective, and the Cardinals have a chance to make the playoffs in what is almost certainly Carson Palmer and Larry Fitzgerald's final season. A David Johnson and Adrian Peterson backfield sounds like a powerful one-two punch come playoff time.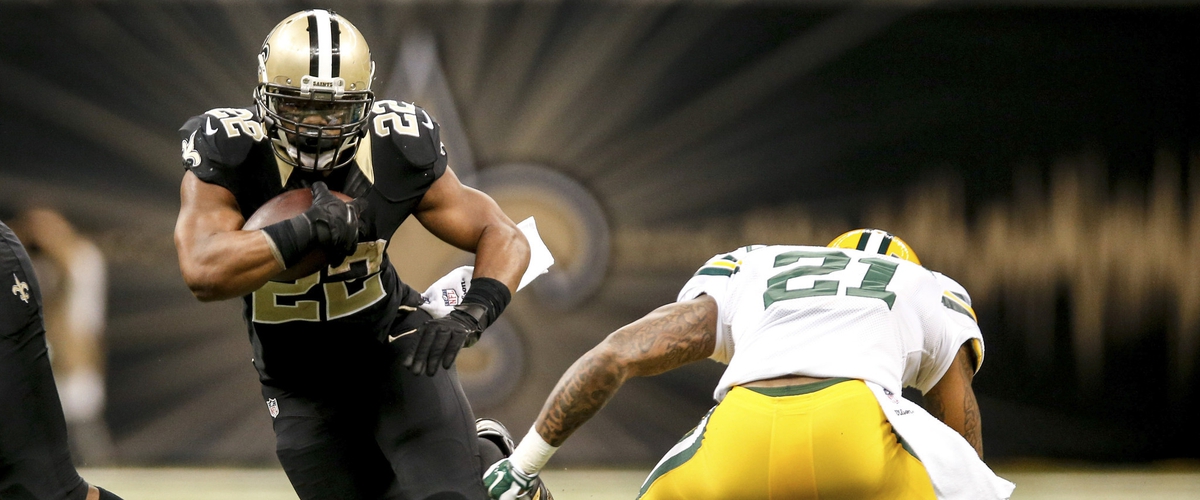 The Saints remaining running backs are the greatest beneficiaries from the trade. Mark Ingram will likely receive most of Adrian Peterson's vacated carries, making him a 15-20 rush-per-game back the rest of the season. Kamara will steal some early down work from Ingram, but his value will remain on 3rd and obvious passing downs. Ingram once again becomes the force he's been for the past three seasons, and Kamara's upside will receive even more spotlight now. The Saints offense should be high-caliber the rest of the season. However, their defense seems to always remain a question mark.
In conclusion, this is a trade that needed to happen. Adrian Peterson called out Sean Payton during the team's first game because he wasn't happy with the amount of carries he was getting. Even the casual fan could tell that Peterson was more-than-likely on his last-leg in the Bayou. Peterson still has some of the talent that he used to almost break Eric Dickerson's single season rushing record, but it is evident that injuries and age have diminished his abilities. The over-30 stigma for running backs has been very well documented, and Arizona has been called a "running back graveyard," after signing the likes of Emmitt Smith, Edgerrin James, and Chris Johnson during the twilight of their careers. Can Adrian Peterson be productive and prove injuries and age aren't a factor in his perceived decline? We will have to wait and see.