The Balance in the Force(s)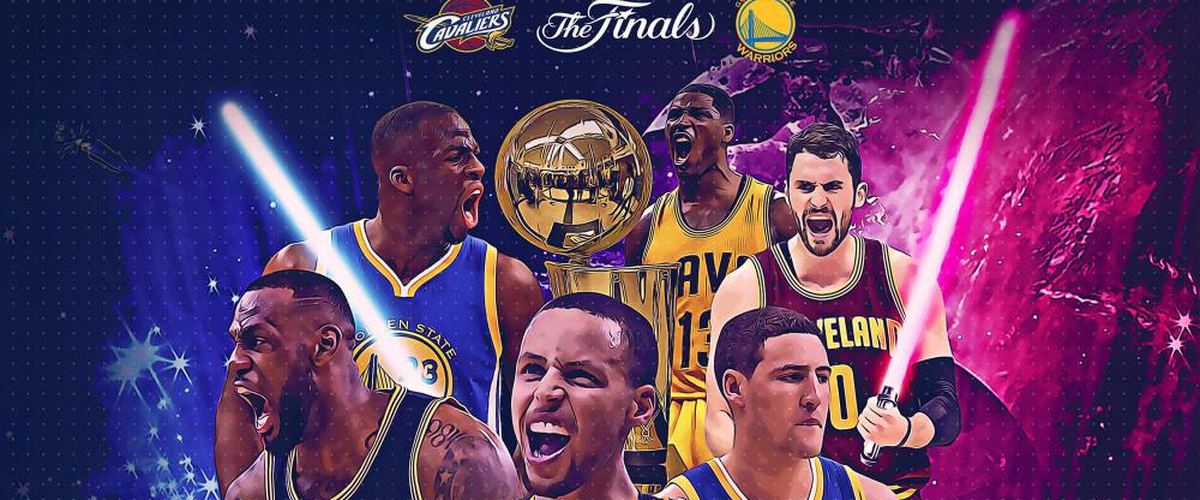 With the NBA finals going underway Thursday June 1st, The Warriors and Cavaliers will meet again for the third straight year. As we inch closer to this series, the questions arise "Who is better?" and we start playing the game where we compare the starting 5 and pick the better player in each position. This match-up, which Cleveland is a surprising underdog, is actually closer than everyone thinks. Starting at the Point Guard position, Kyrie vs. Steph, while Kyrie is the better all-around player, One can not deny Stephen's talent, this match-up is almost a stale-mate. The only thing edging Kyrie over Steph is which clutch gene. Kyrie steps up to the plate when called upon, and he gets the hit, Steph has fallen and crumbled during key moments in games like Thursdays. The next position is Shooting Guard, even though Klay has not really been able to find his shot as of recent (since his 21 pt performance vs the Jazz), J.R. Smith has not been a huge scorer for the Cavs, but he has shot very consistently throughout the entire playoffs, I give the edge to Klay, obviously Klay has a more solid chance at being a top scorer in the series, but his stats will be all over the place, unlike Smith who has shown to be a very consistent shooter in the playoffs. Small Forward is an obvious one, but it is still close. Kevin Durant is undoubtedly one of the leagues best scorers, and one of the top scorers of all-time, but Lebron is debatably the G.O.A.T., and while KD could take over scoring, LBJ can take over scoring, passing, rebounding, and he is one solid glass cleaner (if you get what I mean). Power Forward is once again, a close one, Draymond Green is a solid D man and is the heart and soul of the Warriors, and while he has played superb in there playoffs, Kevin Love has been the best he has ever been for the Cavs in this years playoffs, this in my eyes is a stale mate, both have shot extremely well, they do not out play each other in a superior way. Now last, but certainly not least (I know, the most cliche way to say that as possible) The center position. Tristan Thompson vs. Javale Mcgee, (as we know ZaZa Pachulia is injured) either one ZaZa or Javale, Thompson outplays both in a significant way. Thompson has been a "beast" on the boards, while doing not so terrible from the field, while both the Warriors centers do not grab nearly as many boards, they have shot decent but their scoring has been inconsistent, while Thompson has done it all for the Cavs. I think everyone needs to take back their "Warriors in 4 or 5" comments, buckle up the seat belts because we got another long series ahead of us (yes that joke was cheesy, and I did sound like a 45 year old dad), but I got the Cavs winning.
Let me know how you guys think this series will pan out!!