Free to Choose: Agency & the NBA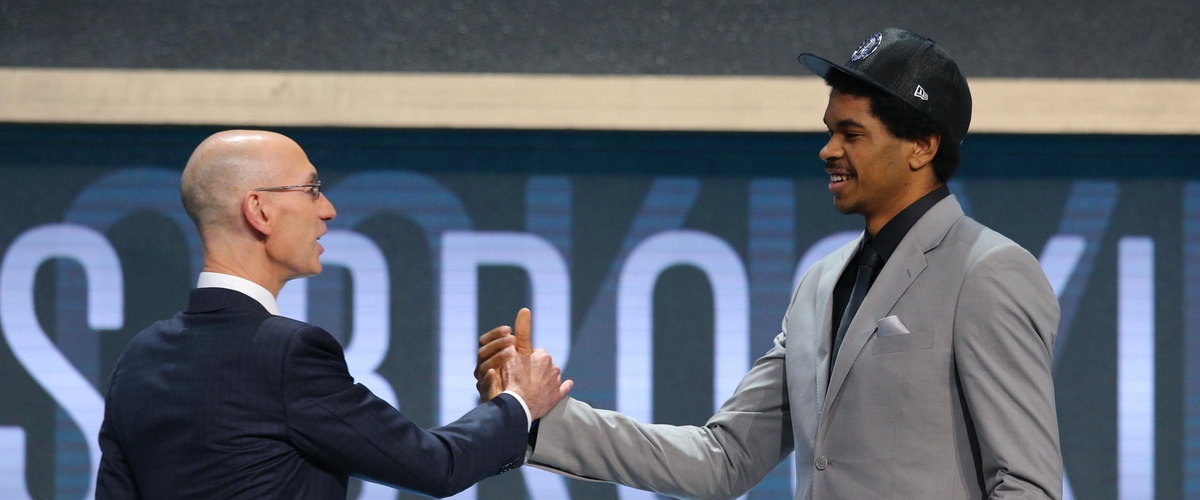 Agency is the ability to exert power, or to act freely. Most decisions are made based on one thing:
Value.
It is a word that can be defined in many ways. Something that is important or useful is valuable. Value can be synonymous with significance, purpose, or pressure. But in a world where sports and the players who play them are constantly changing and adapting, value depends on whose perspective it is viewed from.
Value can go two ways, players value the teams they play for - that is who writes the paychecks and who all the win and loss marks go under. And teams value their players - displaying such with lucrative contracts. Teams and players work hand in hand to bring joy or frustration to fans who spend their valuable time and money supporting said team.
But which perspective runs the show?
For anyone who has kept an eye on a few of the big stories in sports the last couple of days, one might be tempted to say things are run by the players.
After bulldozing their way through the Eastern Conference and right into the buzz saw called the Golden State Warriors, the Cleveland Cavaliers are finding themselves about to make a decision that could change the trajectory of their franchise. News broke on Friday that their young, elite point guard, Kyrie Irving, earlier this off-season. If demanding a trade away from a team that currently has the best player of this generation on their roster isn't enough to surprise, then the fact he also gave the team a little wishlist of where he wants to go will have to do the job.
But it's not as if Irving is the only one that looks like a culprit to his fan base. New York Knicks fans, while probably not surprised, had to be a little intrigued as they read earlier today that states Carmelo Anthony has "circled" the Thunder as a team he would like to play for. The Thunder are returning the interest as well.
That's cute.
But it's not an anomaly. Carmelo Anthony wanted to leave Denver more than half a decade ago, so they traded him. Now, equipped with a no trade clause as part of a contract that is less than team friendly, Anthony has the leverage to pick his destination or let his team risk him leaving for nothing once his contract expires. He doesn't value his team as much now as he once did, and whose problem is it? It's the Knicks problem.
The Indiana Pacers had a similar issue, minus the no trade clause, with their superstar, Paul George. Problem solved? Maybe. George will be dressed in a different shade of blue jersey this season, but one big problem remains for general managers and team owners: the players have more control than they do. While it may never be proven, LeBron James has likely been hands-on with more player movement decisions than some young general managers in the association today. And he, as well, has the contractual right to say "no" to any trade the Cavaliers might throw him into, however unlikely that may be.
When a high caliber NBA player no longer values his team, he leaves. No matter how much that team, city, and fan base may love and value that player. But that's just how it goes - its a business. And the players are running it quite well.
The NBA is profitable, one of the goals of commissioner Adam Silver and the owners. In fact, it is probably one of the most important goals that the owners care the most about. Having the opportunity during the last collective bargaining agreement discussions. Some may recall, however, the very first thing Adam Silver talked about, along with then commissioner David Stern:
"When we began this process, roughly two years ago, we told them we had two goals with this process. One was to create an economic system where all thirty teams could compete for a championship, and create hope in every one of their communities that their team could compete."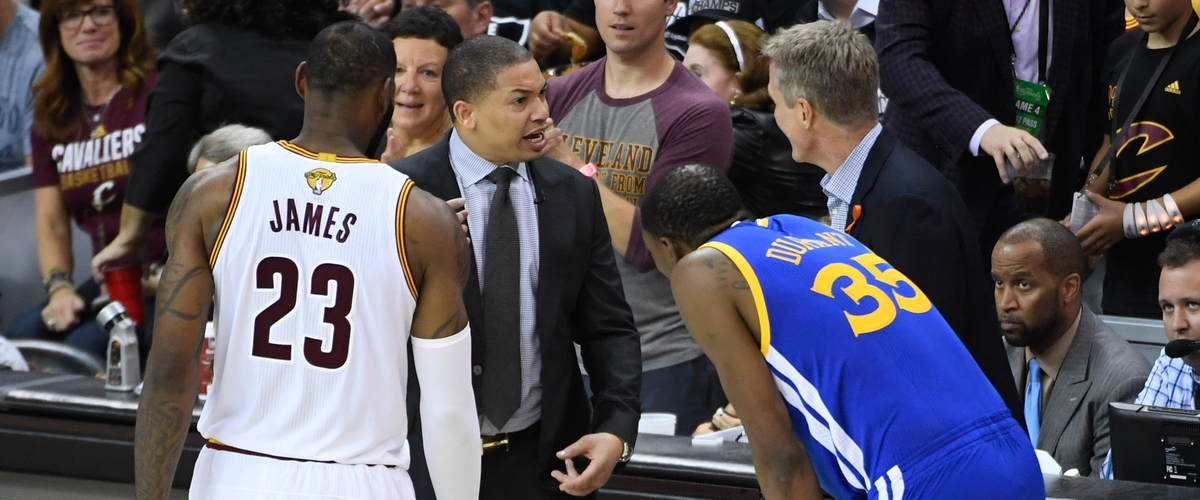 There will always be good teams and bad teams. Someone always has to win, and someone always has to lose. Additionally, there will always be really good teams and really bad teams. But it doesn't take a statistician to read predictions or check the latest betting odds and realize the gap is bigger than Silver was probably hoping for in 2011.
Can the gap get shortened? Sure. Eventually we will talk about LeBron's elite abilities in the past tense. And, as history shows, all great warriors eventually pass away, and the ones residing in the golden state of California will be no different. So maybe Kyrie Irving is not as much selfish as he is a pioneer. In a league of super teams and elite players who want to buddy up to win big, maybe there are a few who embrace the spotlight and scrutiny that comes with being the guy. But can that attitude win championships? If Russell Westbrook had a better team around him last season would that have been enough to reach the Finals? Who knows. He sure looked and sounded happy to have another superstar headed his way. That is just the direction the National Basketball Association is headed currently. Can it change directions? Certainly.
But that's up to the players to decide.
-------------------------------------------------------------------------------
This article is part of a two part feature on player and organizational relationships. Part two will be posted on Tuesday July 25th.
Jake Coyne
Writer
Twitter: