TOLEDO WIN SERIES OVER KWINGS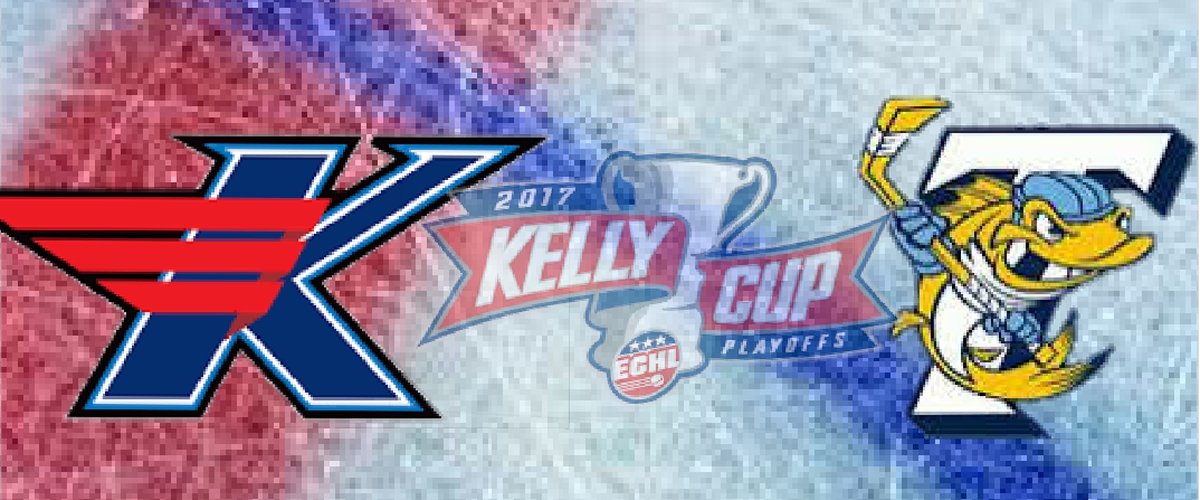 TOLEDO, OH. - What a way to open the ECHL Kelly Cup Semi's between Kalamazoo and Toledo as these two battled it out in a best-of-seven game series.
Both of them won on home ice throughout this contest especially with a critical game six 4-3 win at Wings Event Center on Sunday for Kalamazoo has set up a winner take all for game 7 back in Toledo at the Huntington Center on Tuesday night.
Game 7 was testy as both team was cautious and reluctant to score in period 1 due to great plays by both goalies Joel Martin and Jake Paterson.
Business picked up in period 2 as Toledo got on the board first off a Kwings turnover and Kyle Bonis puts one in (ast. by A.J. Jenks) making it 1-0 Toledo.
Kalamazoo would answer back as Charlie Vasaturo punched one in off the leg of goalie Jeff Lerg tying the game a 1 at intermission.
Toledo got more going in period 3 breaking the 1-1 tie when Zach Nastasiuk got in the Kwings neutral zone for a corner shot goal making it 2-1 Walleye.
Toledo can sense it as they add another goal and when one to a 3-1 victory and take the series 4-3.
Kalamazoo fought hard throughout the game but couldn't find an answer to Toledo attack. Which was key to their loss.
Toledo hit Kalamazoo with everything they had and took over the game by staying aggressive and looking for opportunities to score which was key to their win.