20th Anniversary of "The Flu Game"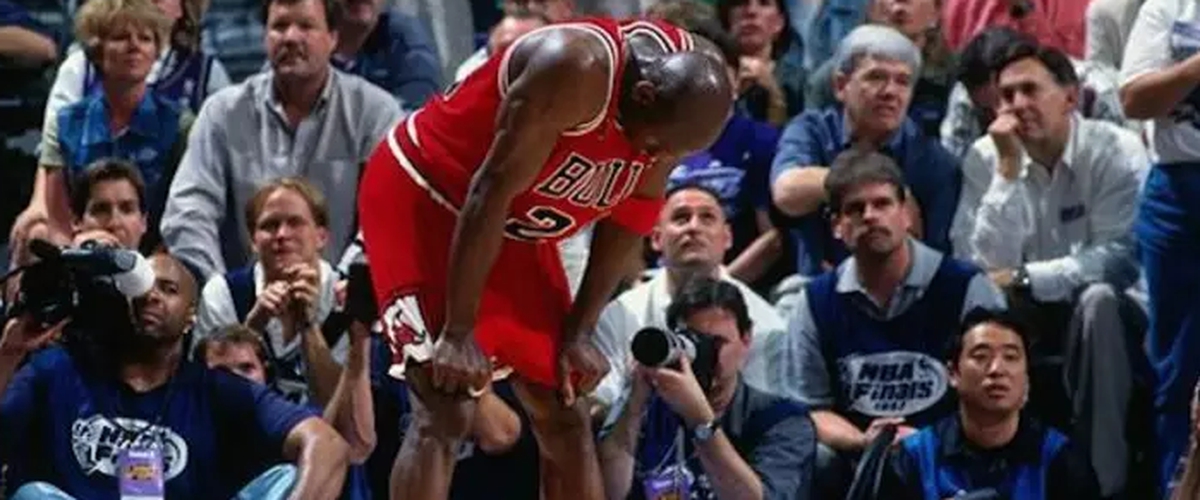 Everybody knows about Michael Jordan's "Flu game" but to actually be able to witness it is another ballgame. June 11th 1997 is a day in sports history that no one will forget as Jordan put on one of the most clutch performances in NBA Finals history. His team was tied 2-2 with the Utah Jazz in a crucial game 5 in Salt Lake City and it was more important for Utah because it was their last home game of the playoffs. They won the previous two games and seemed to have the momentum.
It also seemed that the mighty Michael Jordan was vulnerable as he reportedly had flu like symptoms before game 5 and it would handicap the defending champs. There were crazy rumors that he was up all night gambling and had to much to drink, even one of his former teammates said he had been food poisoned at a restaurant the night before but whatever the case he found a way to will his team to a key game 5 win.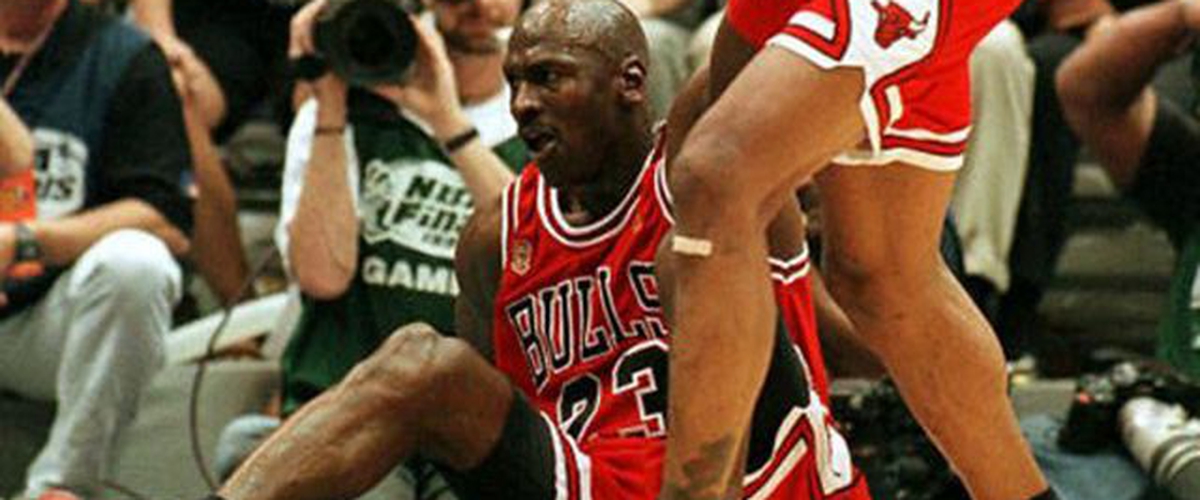 He would become the main headline as he went 13 of 27 from the floor and ended up with 38 points, 7 rebounds and 5 assists. All while barely making it up the court, at times seemingly so exhausted that he could hardly stand, or shoot his free throws (He went 10/12). His former teammate Scottie Pippen had to carry him off the court a couple of times, as the training staff would give him Gatorade during every time out it seemed, to keep him hydrated enough to play.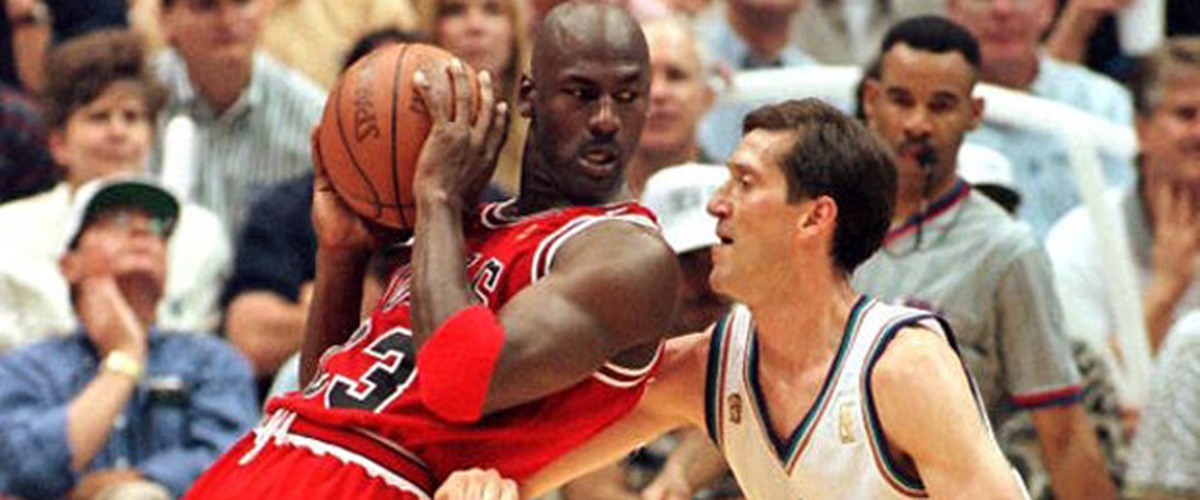 Those excruciating 44 minutes that he played will be some of the most memorable in sports history, but it helped Chicago to a 90-88 victory and securing a 3-2 series lead. The Bulls would go in to win their fifth title the following game in Chicago as this game would cement his legacy as "The Greatest of All-time".
Side note: His signature sneakers the Air Jordan 12 black and red color scheme are named after his historic performance. They are one of his highest selling pair. His actual "Flu Game" sneakers sold at auction in 2013 for a record $104,000.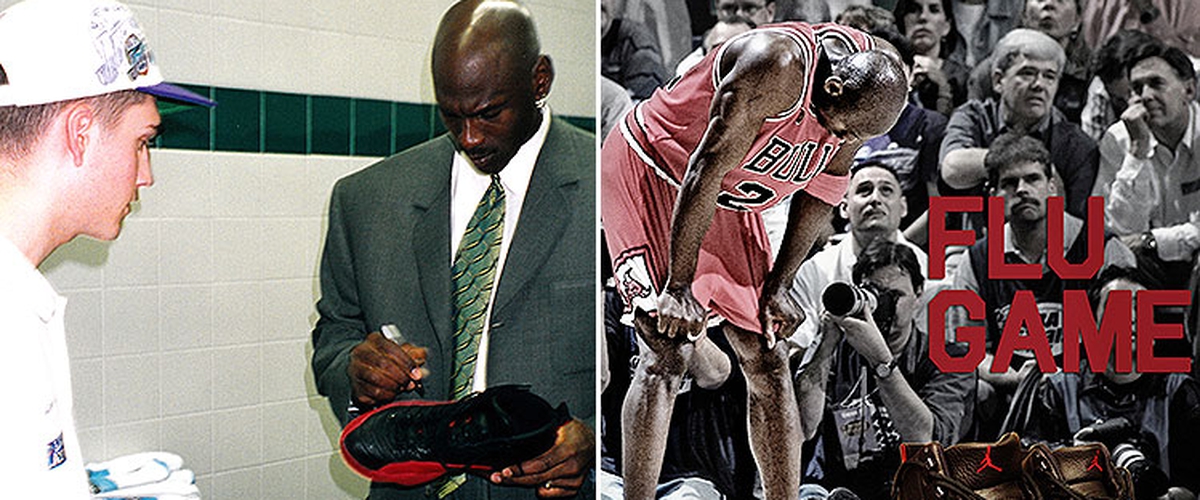 Follow me on:
Twitter: @fatboislim_ 21
Facebook: Smitty's sports machine
Instagram: an2won