Kaepernick to Miami? The Dolphins need insurance behind Tannehill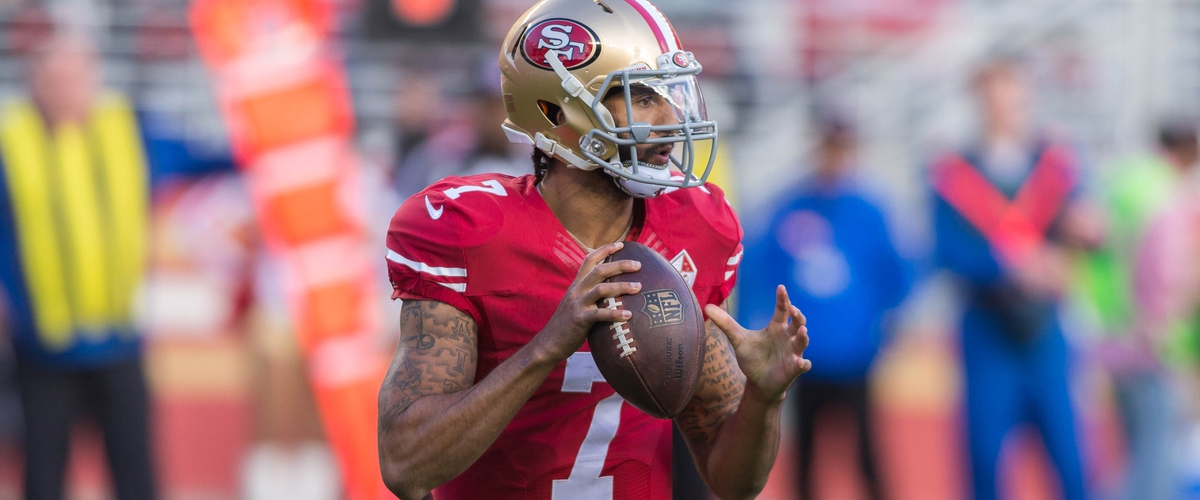 Well the Colin Kaepernick news on his fate in the NFL may end soon because the Miami Dolphins starting quarterback Ryan Tannehill is still having problems out of his knee.
Tannehill is said to be ok but how will his knee hold up down the road and will Miami have to sign a veteran even though they have a reliable backup in 10 year vet Matt Moore.
If you think about this in the curious case of Colin Kaepernick and Miami, he has lost support of some of his peers after his "kneeling during the national anthem, but he has a career rating of 88.9 which is not bad at all. He had 16 touchdowns to only 4 interceptions last season (90.7 QB rating) in the 12 games he appeared in. It's a little lower than Tannehill's numbers, but more efficient than what Moore could probably put up. Kaepernick, like Tannehill is a runner but twice the speed with better field vision running the ball. It would help Miami's run game, but could Colin improve on his downfield passing and reading defenses? Those would be the only red flags when it comes to his play in the field.
The Dolphins could resort to recently retired Jay Cutler who played under Head coach Adam Gase in Chicago, but Cutler has said he would only put his broadcasting career on hold "if" he's guaranteed the starting QB spot. Miami fans may not have to worry about that just yet.
Keep a close eye on this story because there could easily be a changing of the guard especially with amount of money left on Tannehill's contract.
Follow me on:
Twitter: @fatboislim_21
Facebook: Smitty's sports machine
Instagram: an2won