Smitty's NFL Mock Draft 1.0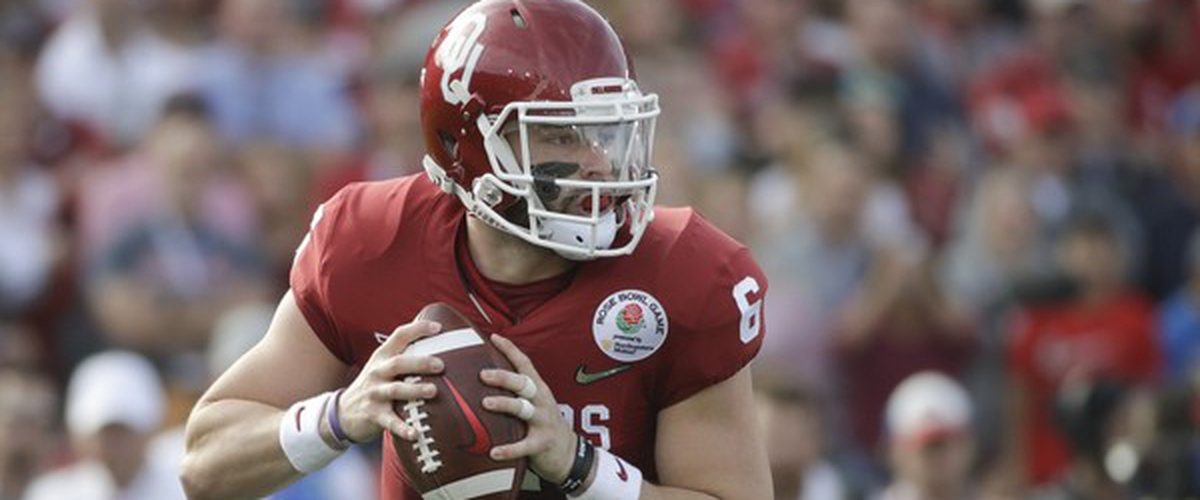 Article by Antwon "Smitty" Smith
Its my favorite time of the year, yep that's right draft time! They're the same questions every year, who will rise? Who will fall? Who's the next great QB? Well let me tell you this, who can make the right picks and give their team the best grades, because it's all about building a championship caliber team. There will be a lot of surprises, so let's get this mock draft rolling!
1. Cleveland Browns - RB Saquon Barkley Penn State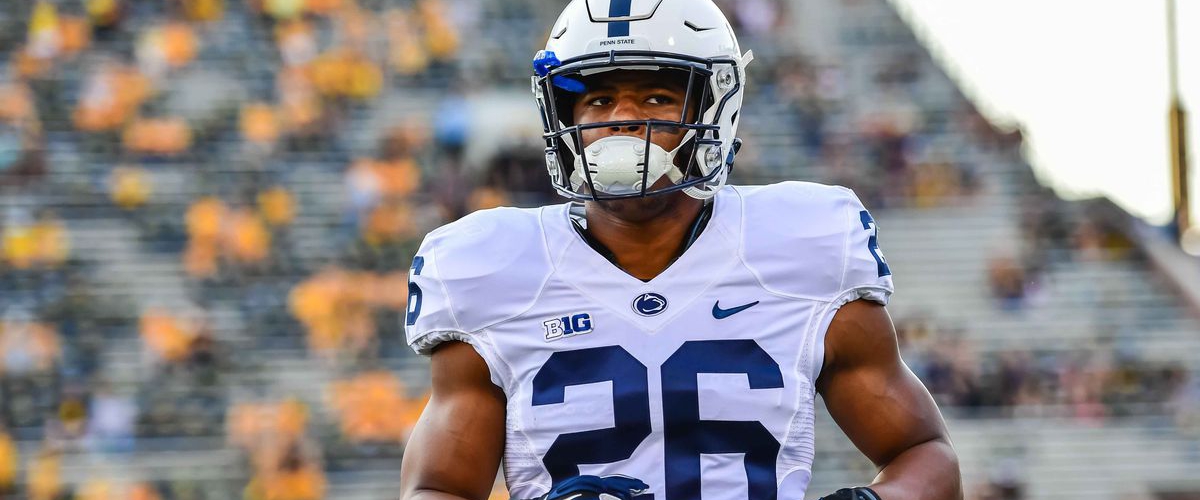 Yep I've fed into the hype and with his pro day still to go he can only go up from here. They have this pick on the trading block as well, so if a team like the Giants who need a back, Barkley still goes here. The Browns have a lot of options but Barkley is a no-brainer here!
2. New York Giants- QB Sam Darnold USC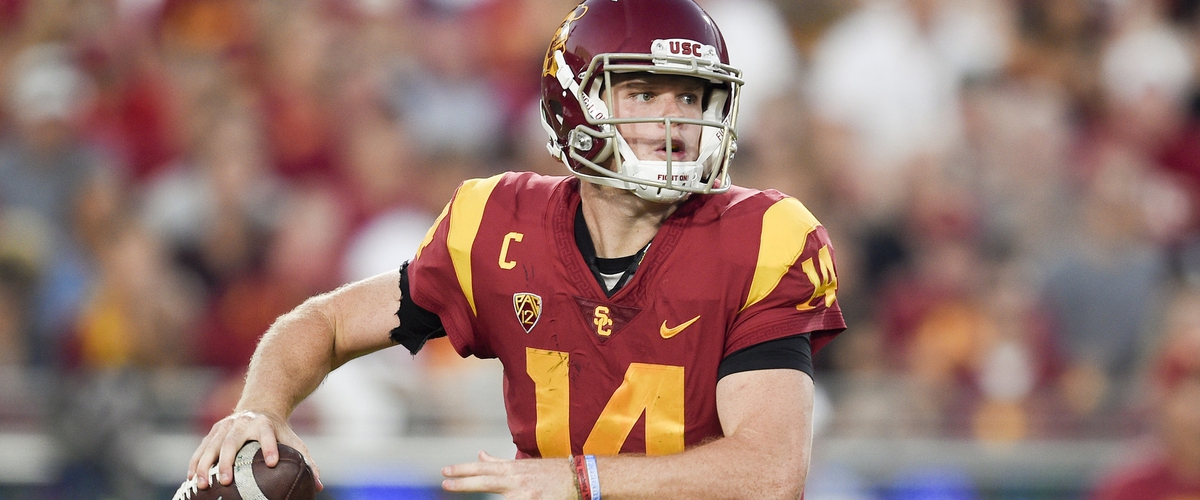 The G-Men may trade down here, but Eli Is nearing the end of his rope and his replace needs to be on the roster no later than this season. Darnold has a lot to work on (especially turnovers) but I think he's solid enough to lead a team.
3. Indianapolis Colts- DE Bradley Chubb N.C. State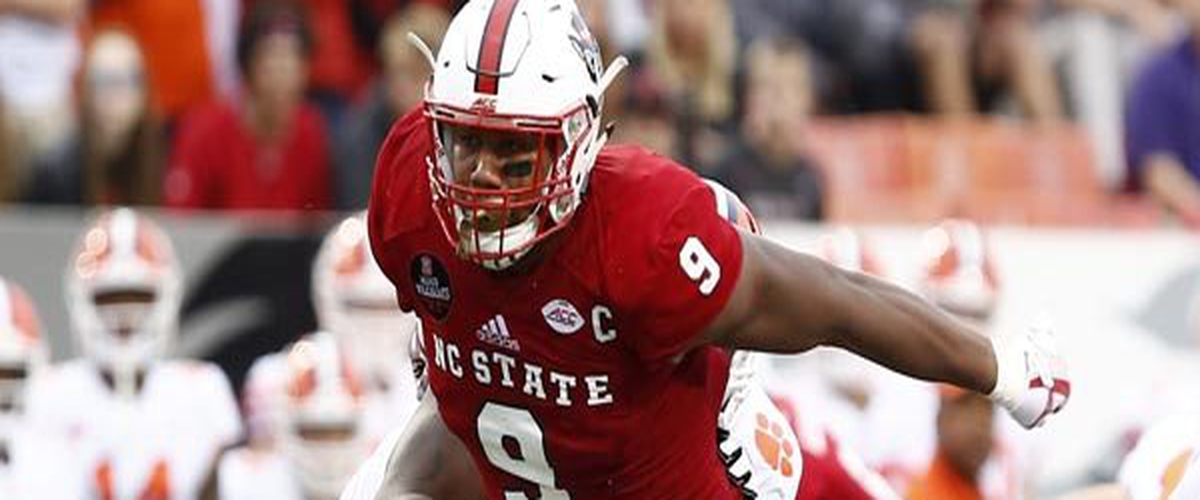 The Colts haven't had a legit Pass rusher from the end position since Freeney left and Chubb would be the perfect fit if the Colts switch to a 4-3 scheme.
4. Cleveland Browns- CB/S Minkah Fitzpatrick Alabama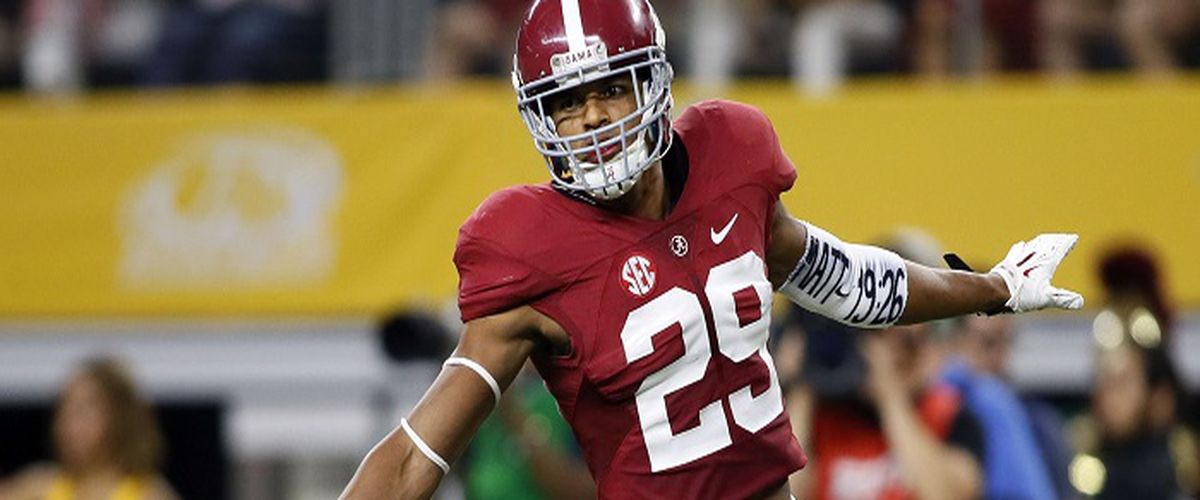 He is easily the best defender in this draft and Cleveland needs a playmaker on that side of the ball. Fitzpatrick can play in the box or line up and nickel back, he's just a player with a nose for the football. Cleveland could trade here too, but would be crazy to miss out on this kid!
5. Denver Broncos- QB Josh Rosen UCLA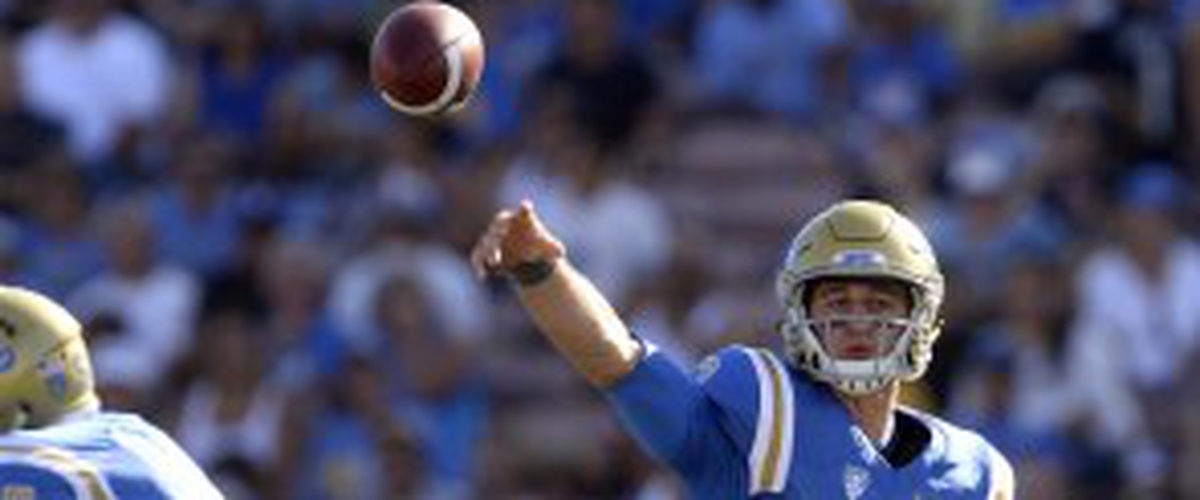 Denver has to get a franchise QB and Rosen will try to be that guy. He has all the tangibles that Elway likes in his QB's, but if the Broncos want to keep their championship open Rosen has to be that guy.
6. New York Jets- QB Baker Mayfield Oklahoma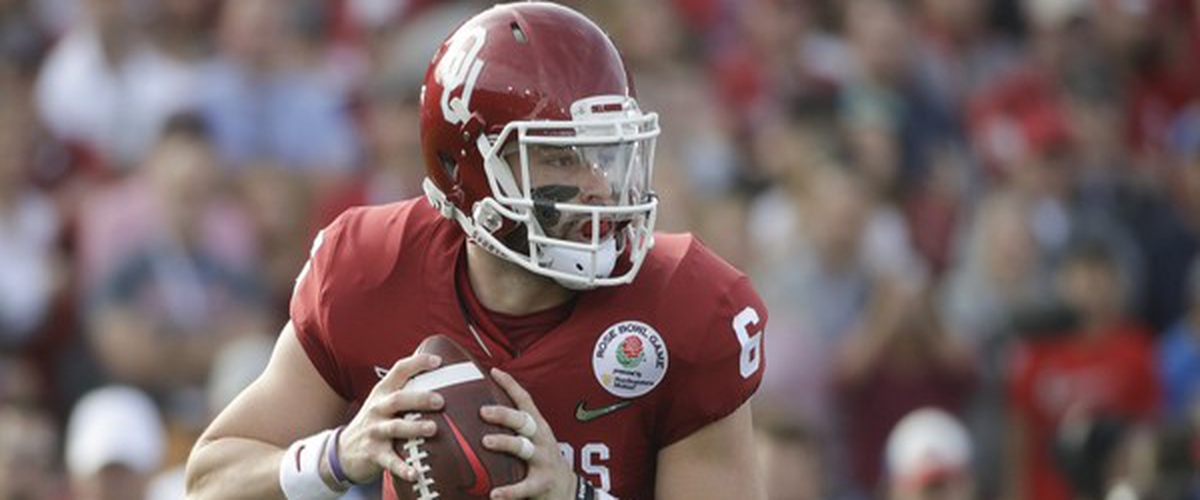 Mayfield is one the most charismatic quarterbacks you'll ever find and his strong will to win is what the Jets need in their locker room. If the Jets can build around him properly then look out AFC.
7. Tampa Bay Buccaneers- G Quenton Nelson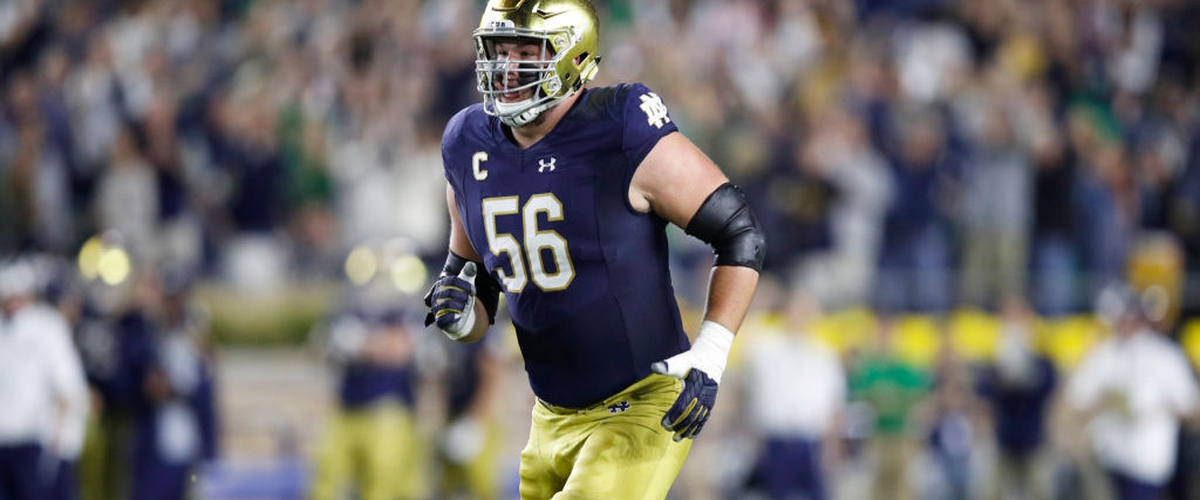 The Bucs have needed line help for a couple of seasons now and Nelson is a type of player that you could plug and play week 1. Look for the Arizona Cardinals to move up and take Josh Allen here if he's still on the board.
8. Chicago Bears- WR Calvin Ridley Alabama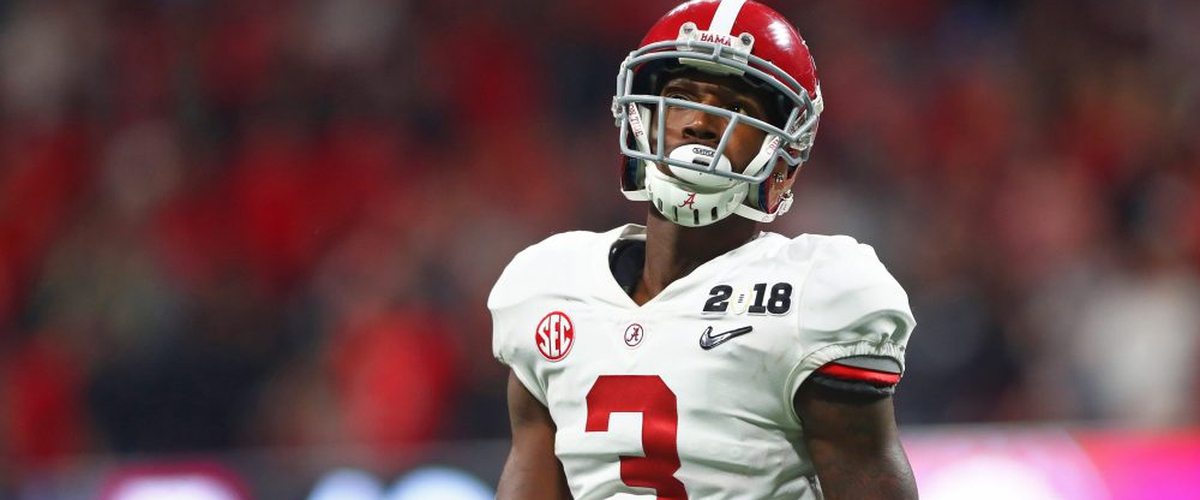 Chicago has lost Brandon Marshall, Alshon Jeffry and Kevin White just never panned out, so the logical thing to do is take one of the best receivers in the draft right? Mitchell Trubisky needs weapons pronto.
9. San Francisco 49ers- CB Denzel Ward Ohio State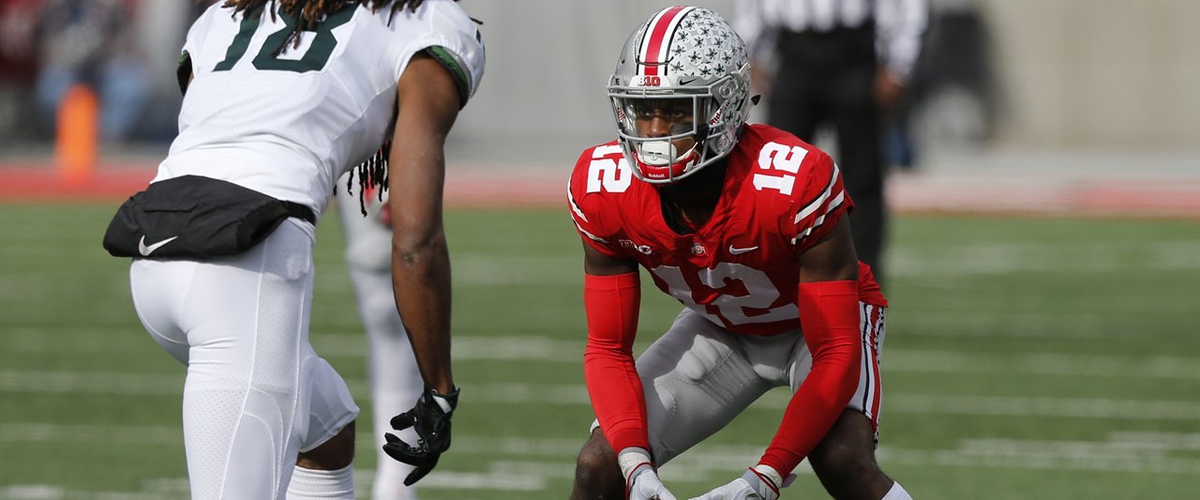 The 49ers need to add depth at this position with Jimmy Ward's contract expiring, San Francisco could also go safety here, but corner is definite need.
10. Oakland Raiders- CB Josh Jackson Iowa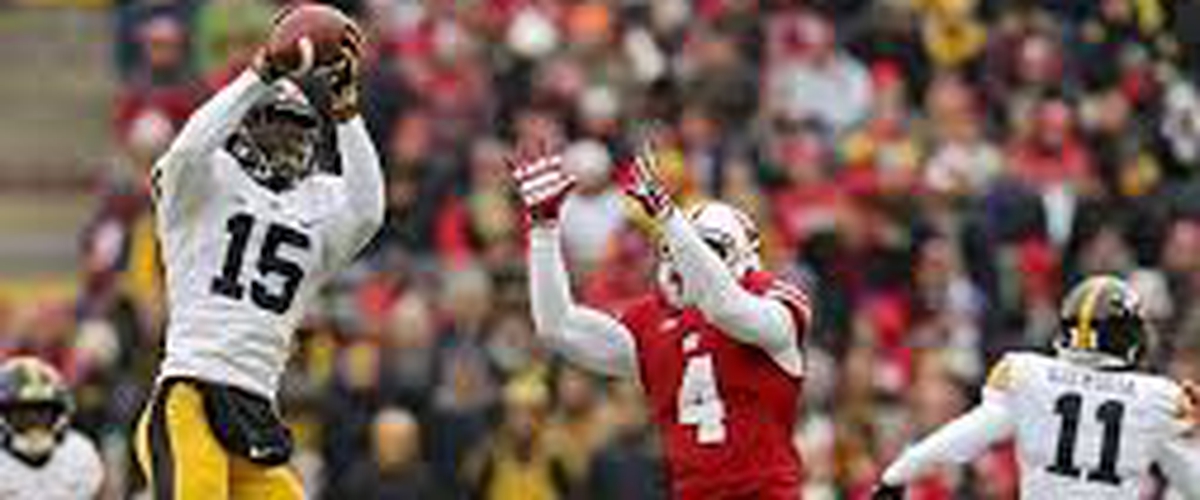 The Raiders couldn't stop a nosebleed in the secondary last season as they last in the NFL in interceptions. Jackson is a solid cover corner who could make Khalil Mack job a bit easier.
11. Miami Dolphins- LB Roquan Smith Georgia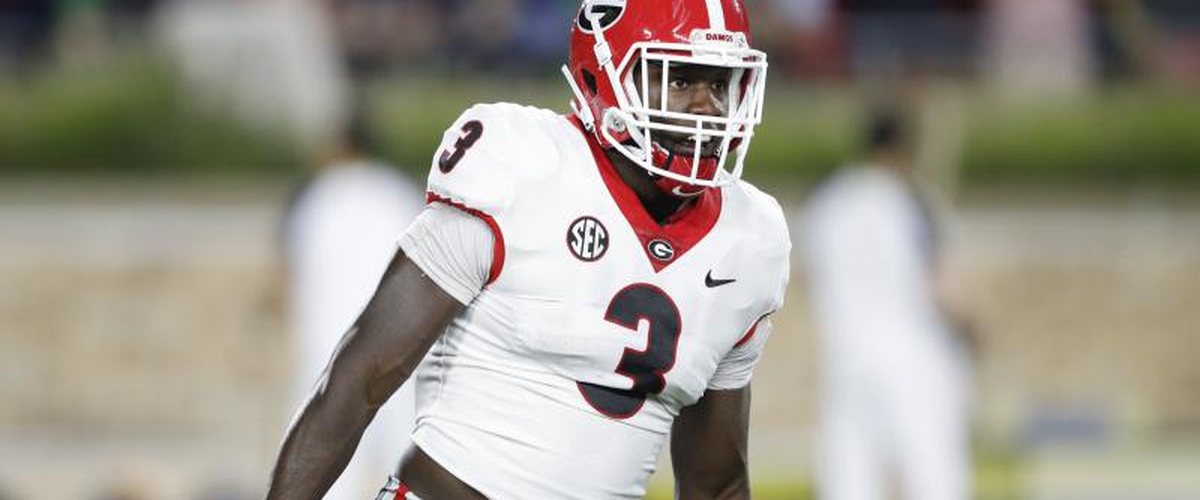 Miami needs a leader to go along with all that talent on defense, Smith's sideline to sideline play is something Miami has been missing at middle linebacker since Zach Thomas.
12. Cincinnati Bengals- OT Mike McGlinchey Notre Dame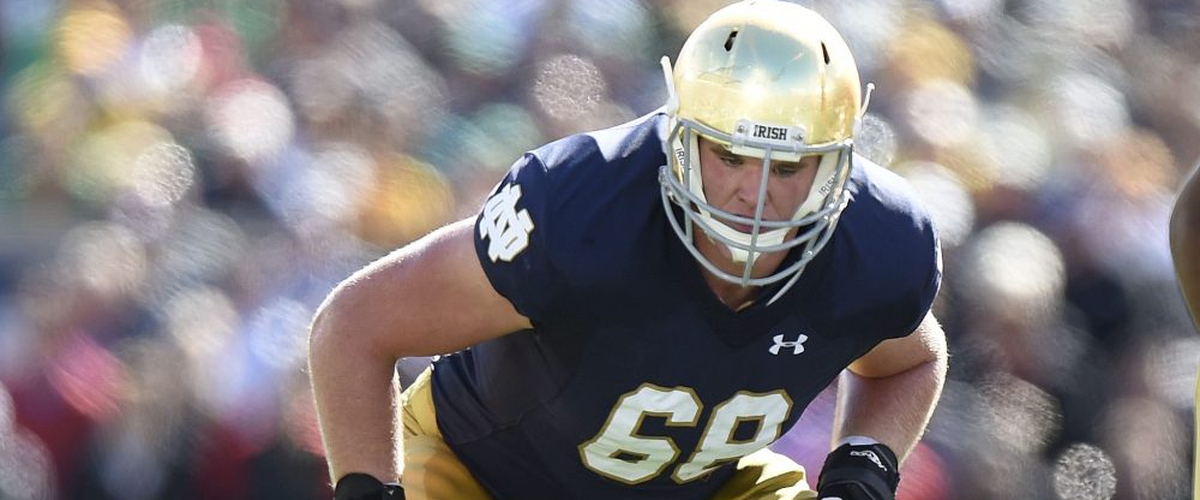 McGlinchey is a monster in the trenches, good pass blocker and dominating run blocker that could be a cornerstone for a long time. Look for the Seahawks to be interested here if he's still on the board, they can't leave this draft without a solid tackle.
13. Washington Redskins- QB Josh Allen Wyoming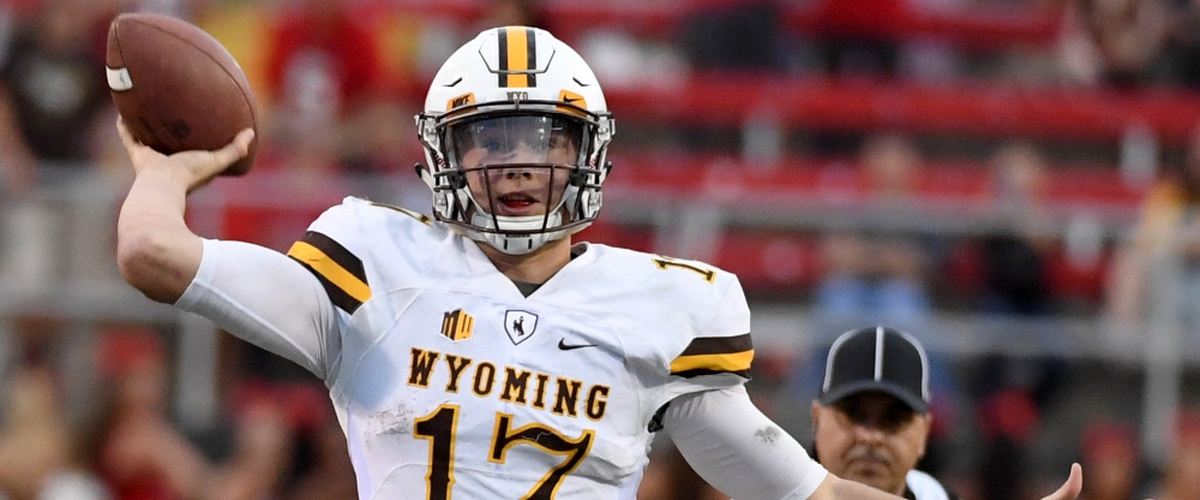 Allen will fall I think and if he does Washington will be the perfect spot if he wants to sit and develop under Alex Smith. If he doesn't fall, I think the Skins' still trade up the board to get him.
14. Green Bay Packers- CB Mike Hughes Central Florida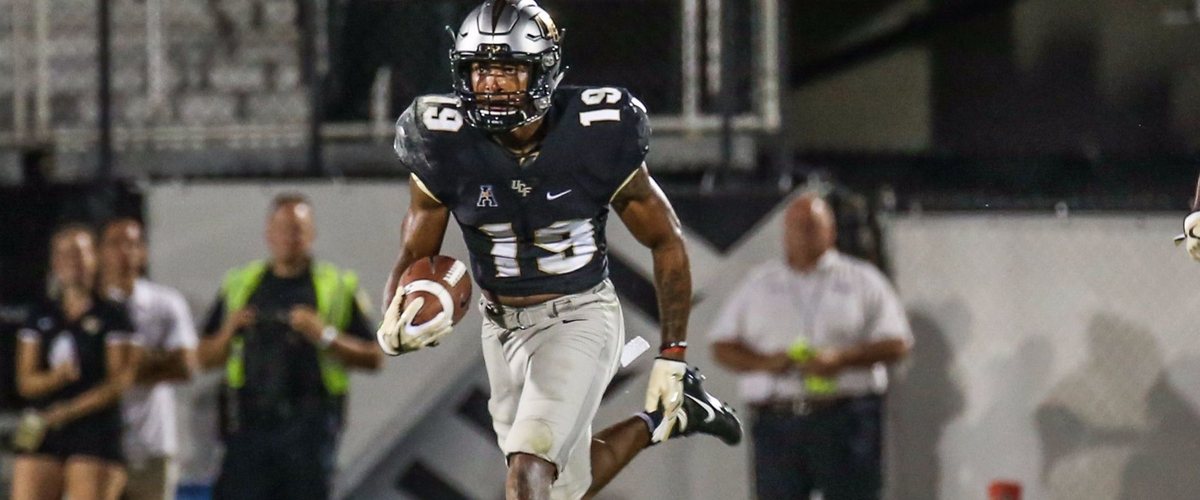 The Packers secondary maybe the worst in the league and they can take a strong step repairing it with a technically sound corner in Hughes.
15. Arizona Cardinals- WR Christian Kirk Texas A & M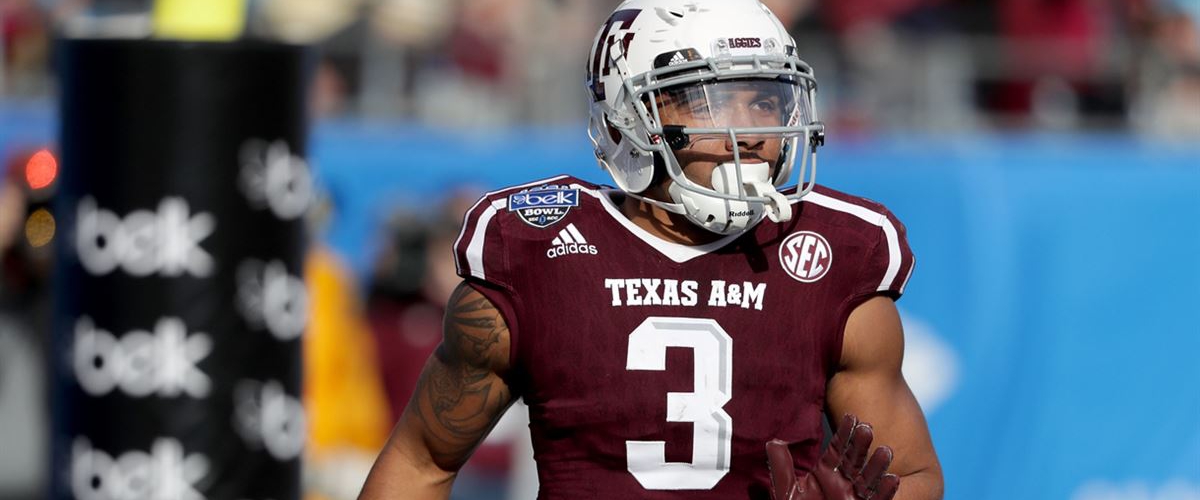 The Cardinals need a QB, but if they can't make the trade up look for them to solidify their receiver core. This guy is physical and can make plays, so look for him to line up alongside Fitzgerald.
16. Baltimore Ravens- OT Conner Williams Texas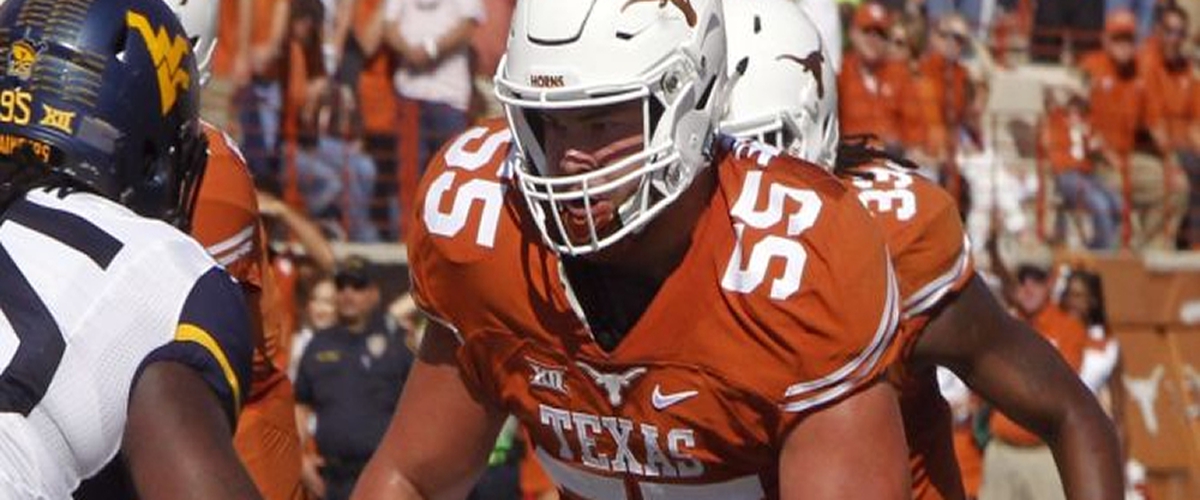 The Ravens need a young strong tackle to protect Flacco's blindside against a pass rush oriented division.
17. Los Angeles Chargers- DT Vita Vea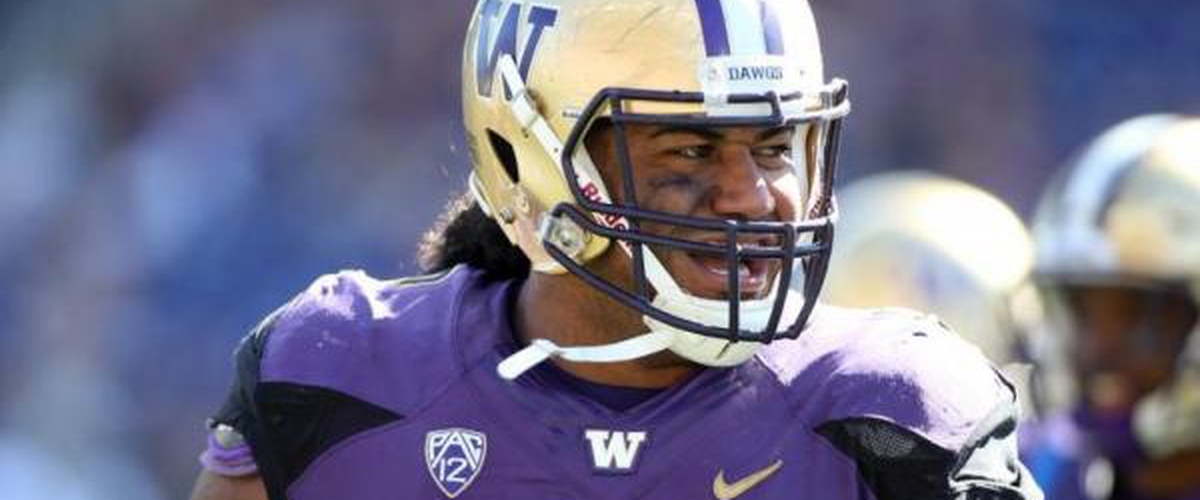 The Chargers need a big body in the middle of Gus Bradley's 3-4 scheme, Vea is a big run stopper who can move and take on double coverage with no problem. A couple of teams will be after this guy so look for him to come off the board maybe before
18. Seattle Seahawks- S Derwin James Florida State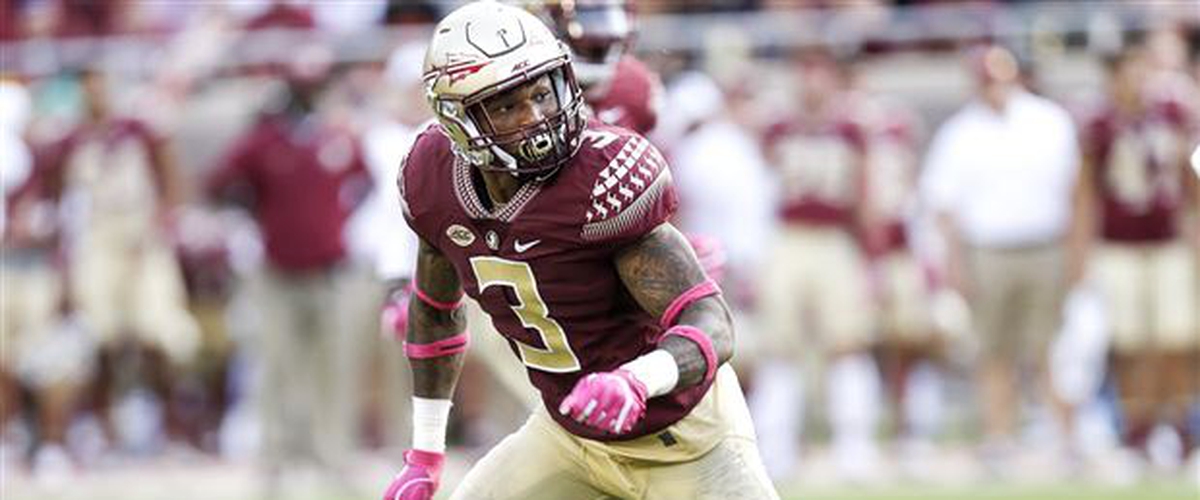 The Seahawks will have to fill Kam Chancellor's spot in the line-up and there's not a player in this draft that fits his skill set like James. Derwin can play in the slot or in the box, so this would be the perfect fit for him.
19. Dallas Cowboys- LB Tremaine Edmunds Virginia Tech
This guy is a rare triple threat type of player with his size, speed and athleticism, Dallas could use him as a pass rusher or drop him into coverage.
20. Detroit Lions- DT Da'ron Payne Alabama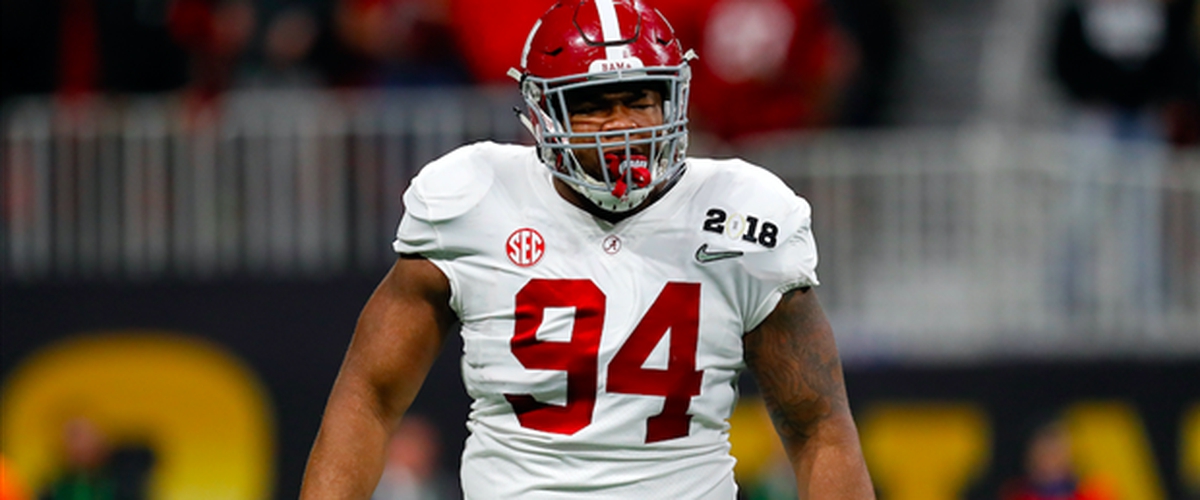 The Lions need help in the middle of their defensive line and Payne's pass rush ability and strong presence in the run game makes him a good pick here. I debated with this one a lot because Derrius Guice could be a good pick here too.
21. Buffalo Bills- CB Donte' Jackson LSU
The Bills need a playmaker in the secondary and this guy possesses spped and skill to play outside or inside and that's the talent a defensive coach dreams of in today's NFL.
22. Buffalo Bills- C Billy Price Ohio State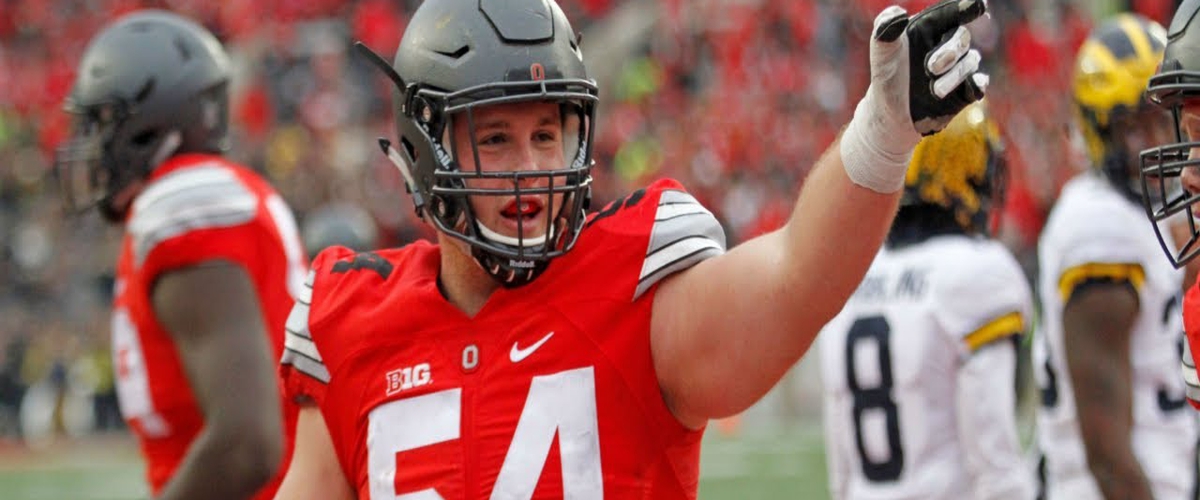 Buffalo lost the anchor of their line in Eric wood and need to fill that position immediately. Price can do exactly that, he's a leader that can play center or guard and can succeed at both positions.
23. Los Angeles Rams- Edge Harold Landry Boston College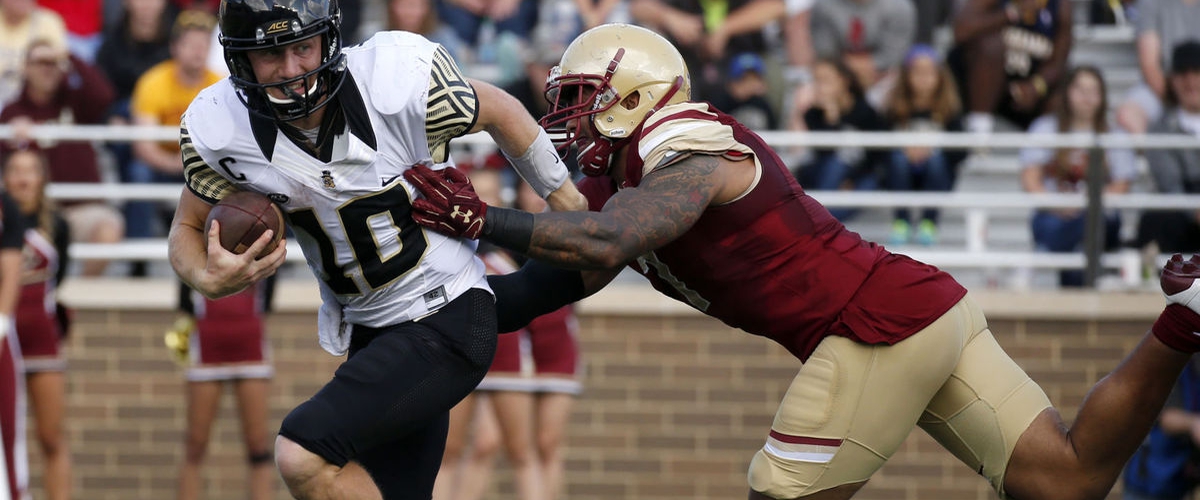 The Rams traded Robert Quinn and need to fill that loss with a pass rusher and Landry has similar characteristics to Quinn, so L.A. fills that void quickly.
24. Carolina Panthers- WR James Washington Oklahoma State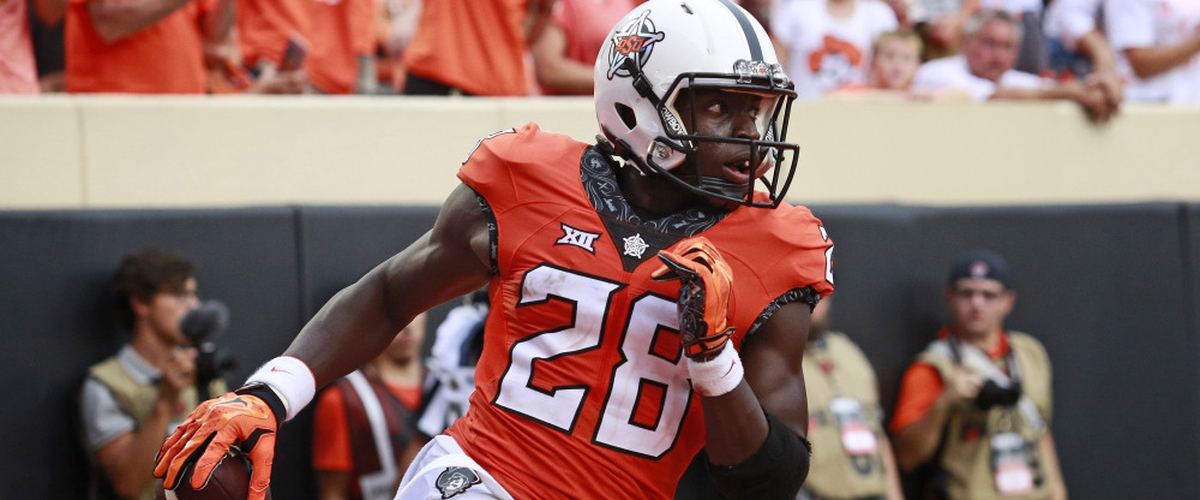 Kelvin Benjamin was shipped to Buffalo last season and need to fill that void at receiver. Washington can stretch the field and give Newton more deep shots down the field.
25. Tennessee Titans- DE Marcus Davenport UTSA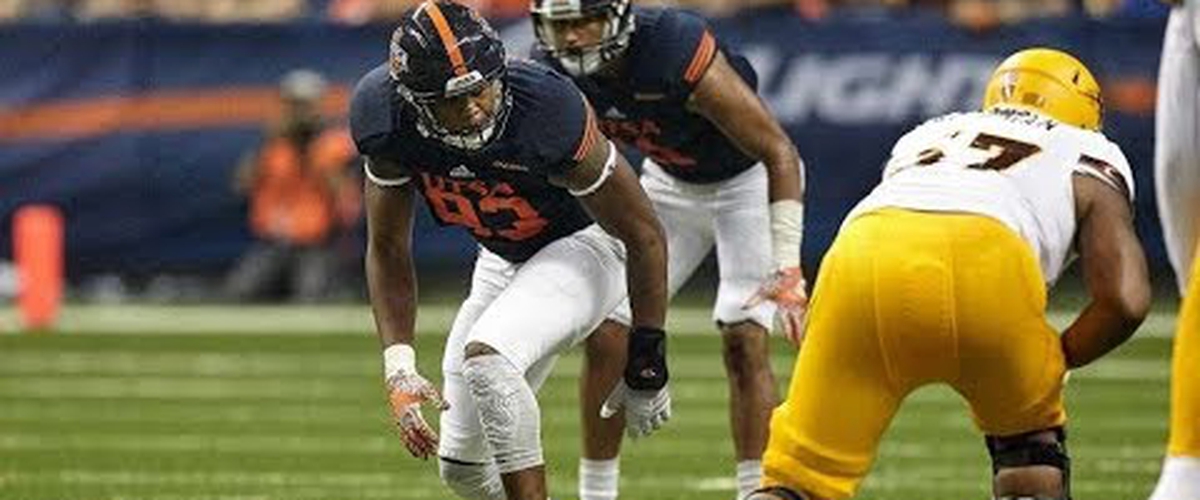 The Titans have to get some pass rush help with Derrick Morgan ans Brian Orakpo likely exiting, Davenport can come in and give the front 4 some boom instantly.
26. Atlanta Falcons- G Isiah Wynn Georgia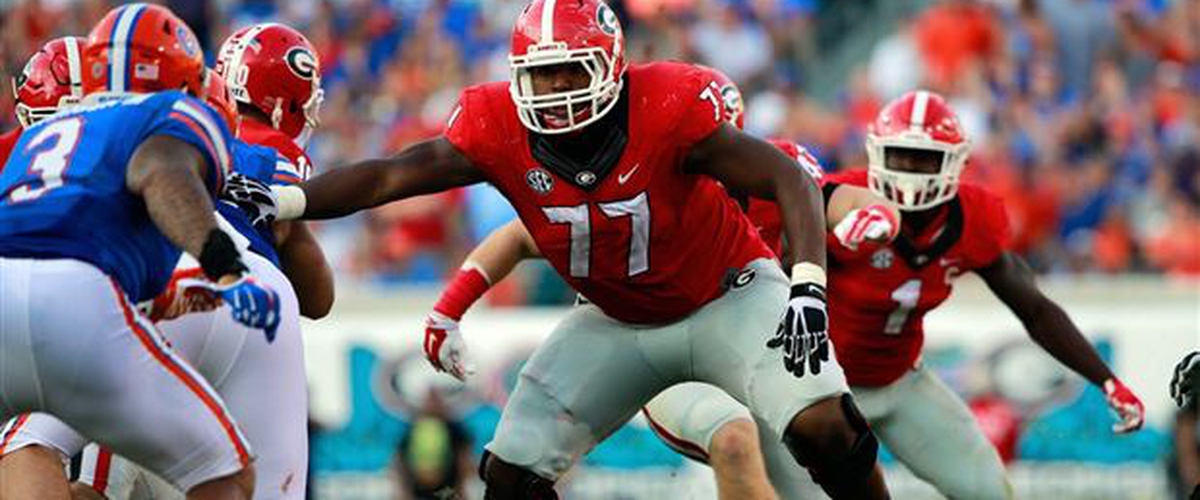 Atlanta had troubles up front all season as they dealt with key injuries along the offensive line. Wynn is a big body that can dominate in the run game, he is a solid prospect than can compete for a starting job right away in training camp.
27. New Orleans Saints- LB Rashaan Evans Alabama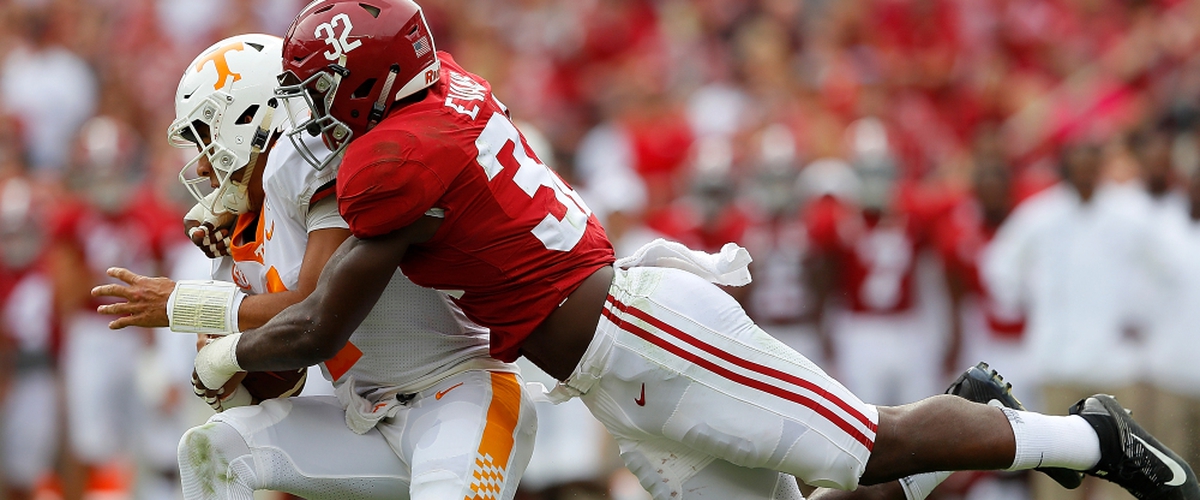 Evans is a need the Saints have been searching for in the middle for a while, they traded Stephon Anthony and Evans is a nice replacement.
28. Pittsburgh Steelers- S Ronnie Harrison Alabama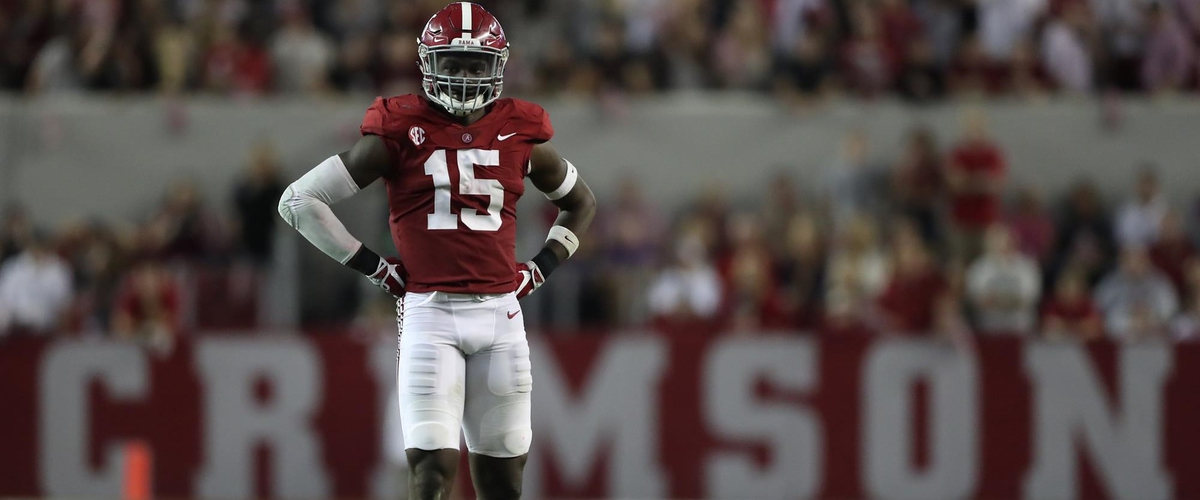 Pittsburgh needs a safety that can cover and be an enforcer on the field, Harrison fits that mold.
29. Jacksonville Jaguars- WR Courtland Sutton SMU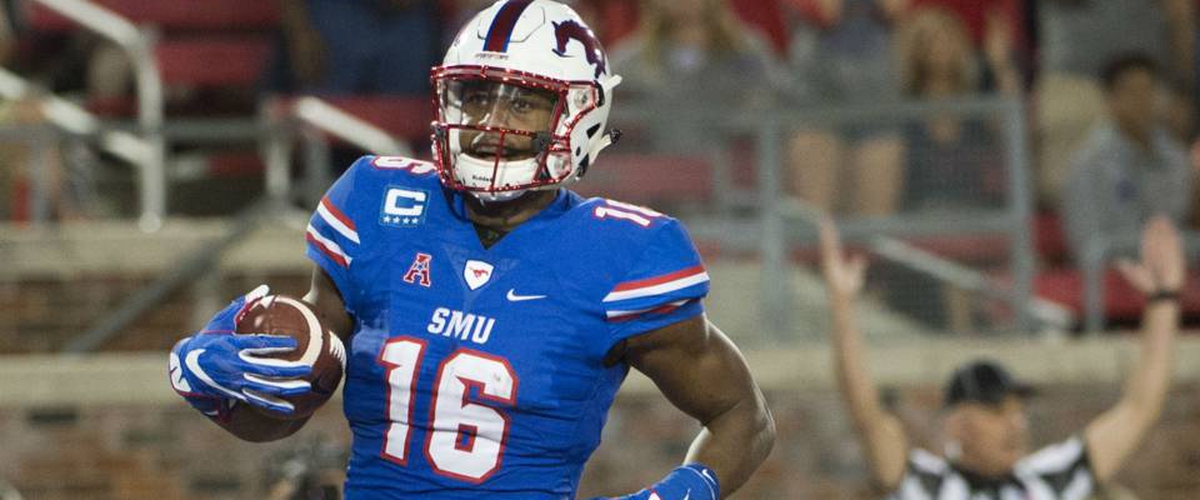 Allen Robinson will not be franchised so there's a definite need at receiver for the Jags. Sutton's big frame is a must for the Jags receivers and his 6'4 frame gives Bortles a catch radius he's never had, which is a .
30. Minnesota Vikings- DT Maurice Hurst Michigan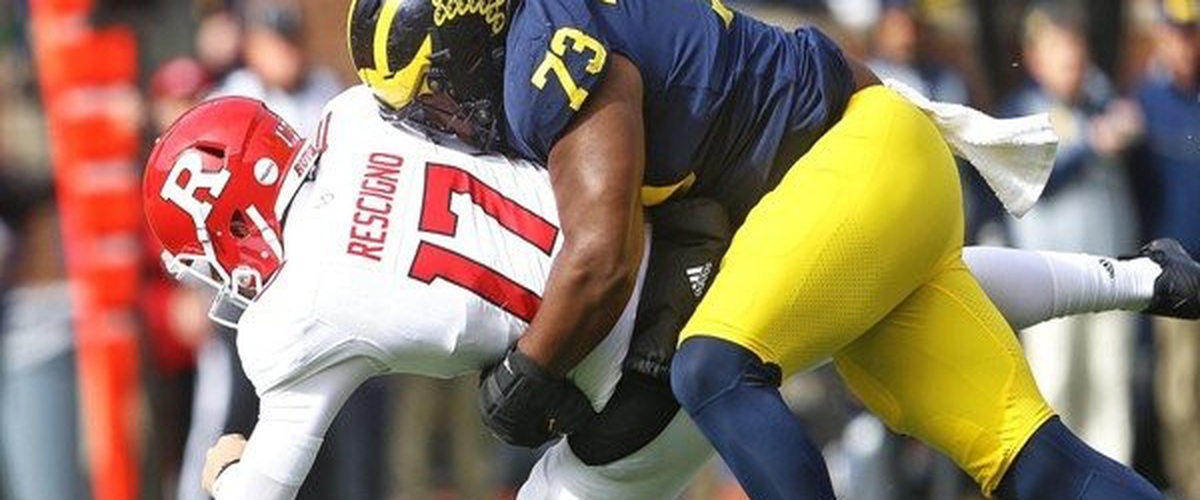 Minnesota needs to find some muscle up the middle to replace Shariff Floyd, which is why Hurst makes sense here. He is a tackle that fires into gaps to stop the run and is an aggressive pass rusher.
31. New England Patriots- DE Sam Hubbard Ohio State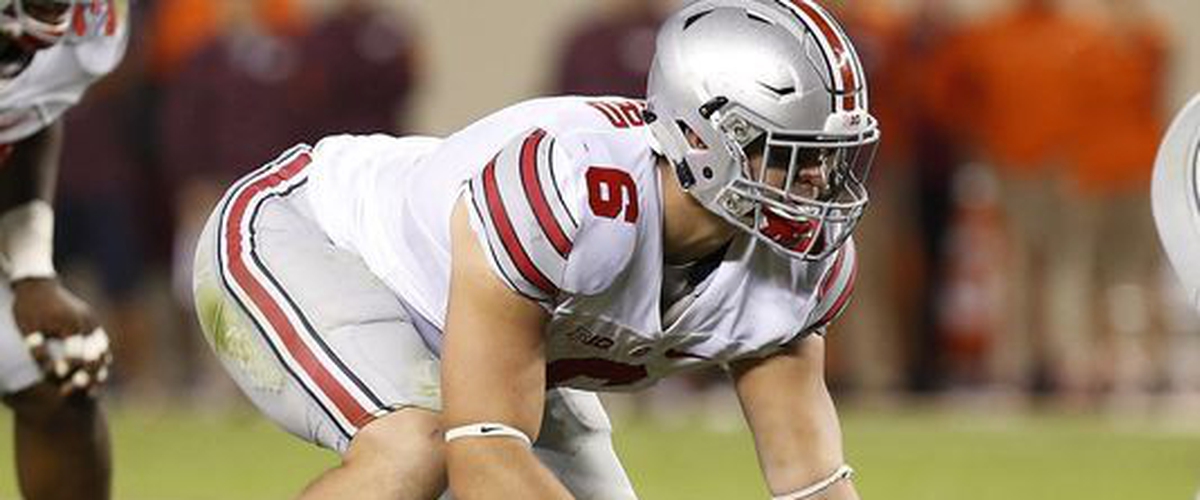 The Patriots need pass rushers PERIOD! Hubbard is tough against the run, but he took plays off, something Bill Belichick can help him with.
32. Philadelphia Eagles- G Will Hernandez UTEP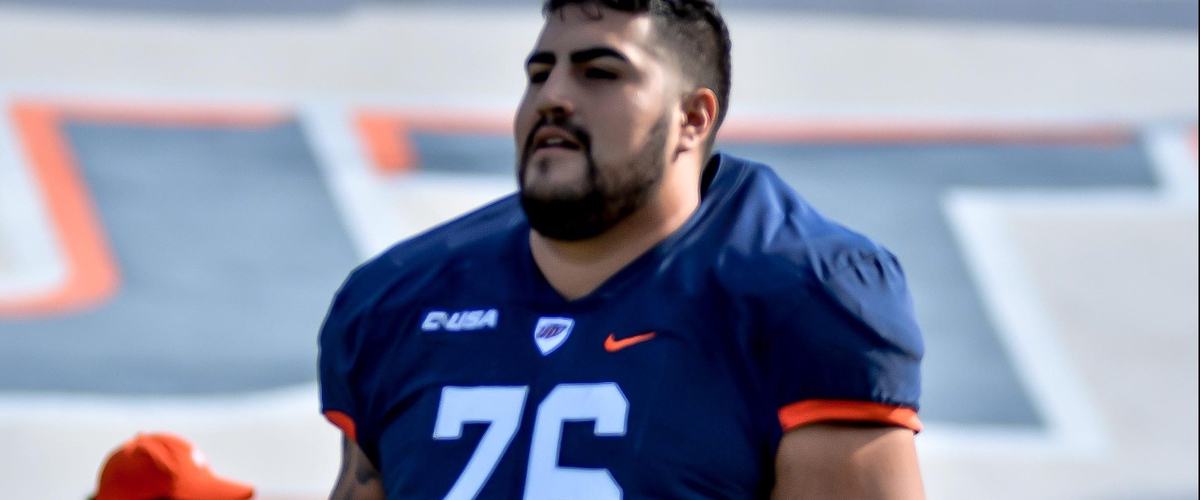 Philly may take a guard here to replace the aging Wisniewski and Hernandez is one of the more solid prospects. He is one of the strongest lineman in this class, which makes up for his height (6'2) and arm length.
Follow me on:
Twitter: @fatboislim_21
Facebook: Smitty's Sports Machine
Instagram: an2won