Top 10 running backs heading into 2017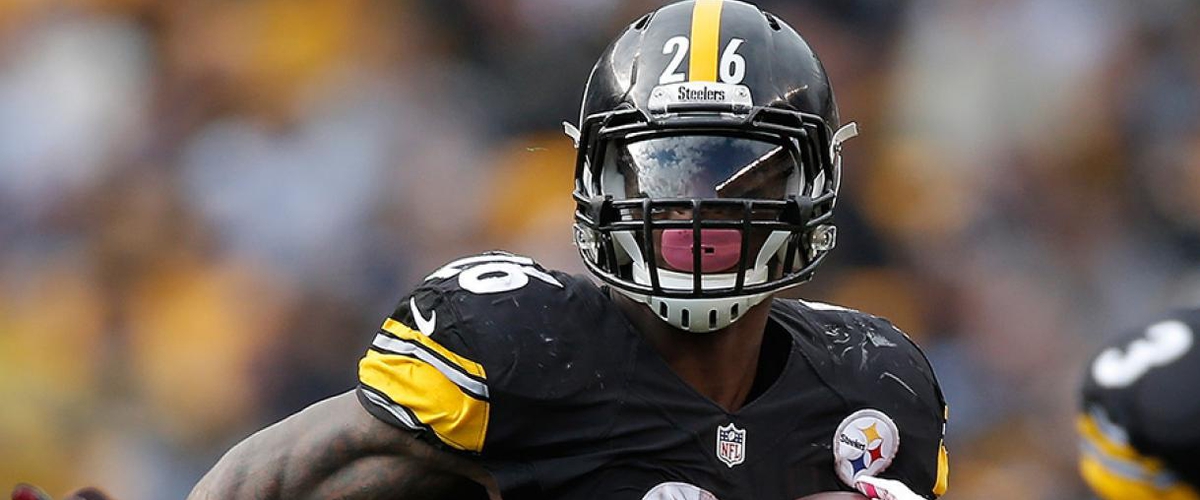 The next position on my top 10 list of positions is running back a position that's making a comeback. My list will consists of game-breaking ability, catching ability and can take over the game. Here are my top 10 in the league going into 2017:
1. Le'Veon Bell RB Pittsburgh Steelers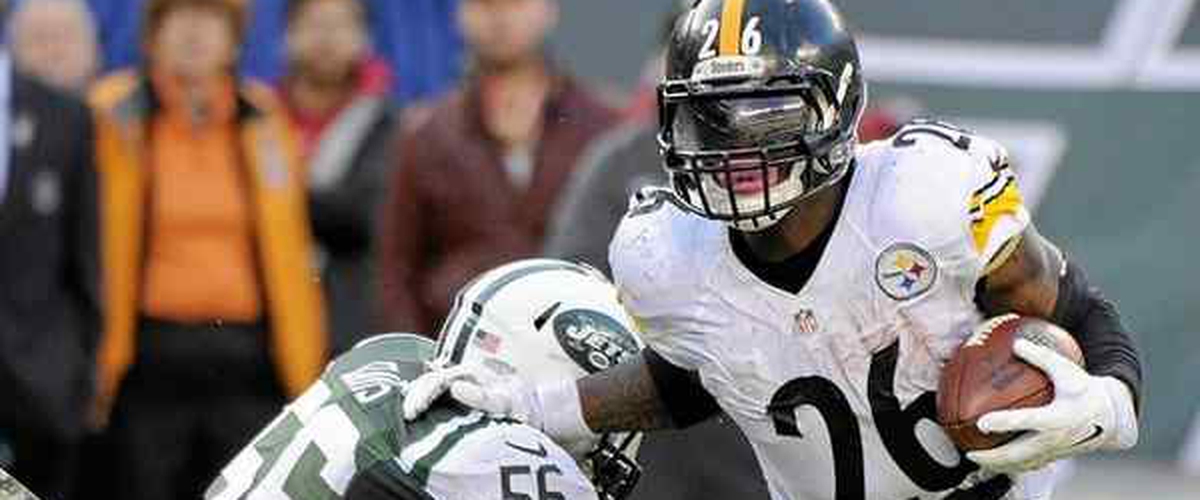 2016 stats: 261 carries
1,268 rushing yards
4.9 yards per carry
7 rushing touchdowns
Bell served a suspension to start last season, but once he finally hit the field, it helped propel the Steelers all the to the AFC title game. Le'Veon ran wild all season and didn't slow down during the playoffs as he had back to back games of 160+ yards until he suffered a groin injury against eventual champion New England. Bell had offseason surgery for his injury but look for him to comeback with a vengeance.
2. David Johnson RB Arizona Cardinals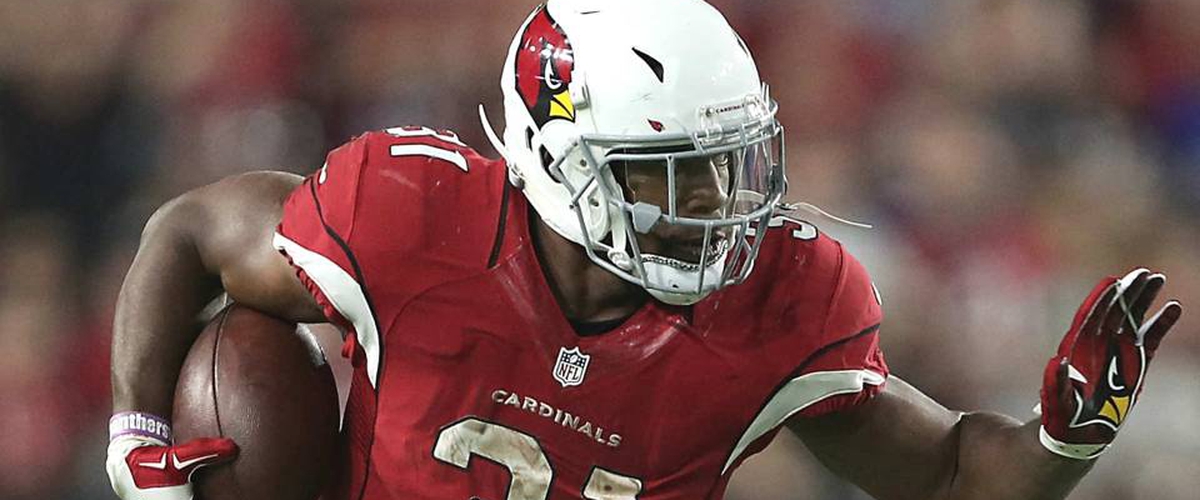 2016 stats: 293 carries
1,239 rushing yards
4.2 yards per carry
16 rushing touchdowns
David Johnson has carried the Cards for a couple of seasons now as the workhorse back. He is a dual threat that can beat you in so many ways with his versatility. Johnson had 15 consecutive games with 100+ yards from scrimmage in 2016, so look for him to carry the workload again in 2017.
3. Ezekiel Elliott RB Dallas Cowboys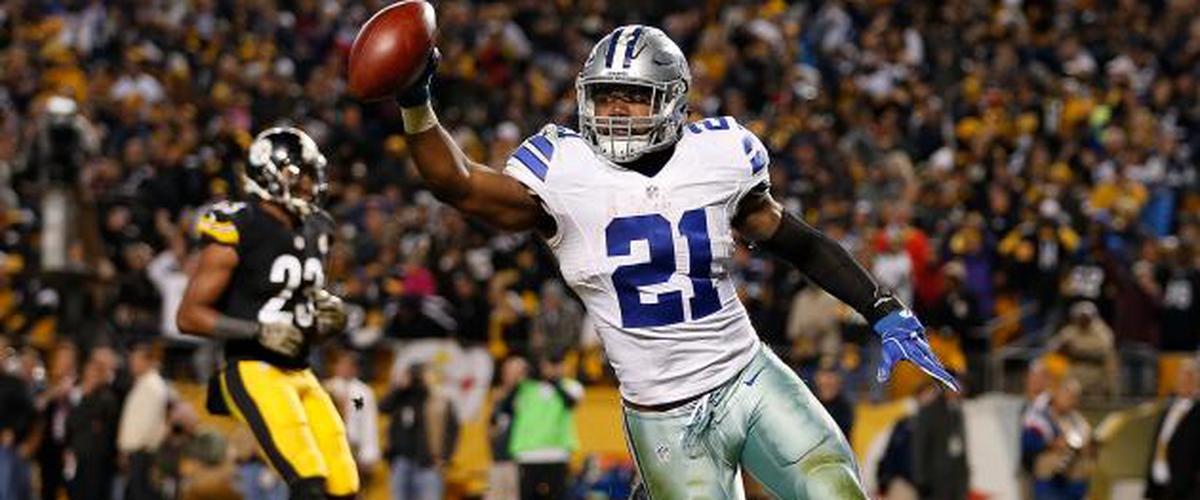 2016 stats: 322 carries
1,631 rushing yards
5.1 yards per carry
15 rushing touchdowns
The Dallas Cowboys took a risk in the 2016 NFL draft with taking Elliott high in the draft (4th overall) but the gamble paid off as he broke Tony Dorsett's rookie rushing record. It would be just one of his crowning moments in 2016 as he made a name for himself. Elliott helped Dallas' ball control, clock eating offense lead them to the Divisional round of the playoffs.
4. LeSean McCoy RB Buffalo Bills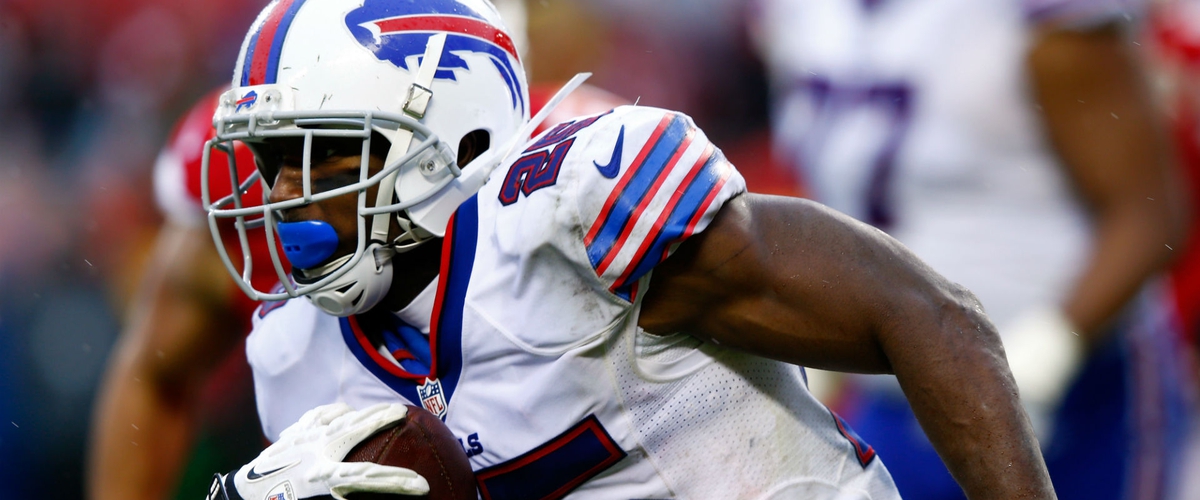 2016 stats: 234 carries
1,267 rushing yards
5.4 yards per carry
13 rushing touchdowns
LeSean McCoy seems to get better with age and shows no signs of slowing down just yet. The eight year vet bounced back last season with over 1,000 yards and 13 touchdowns. Only thing left is for Shady to help Tyrod catch up to New England.
5. DeMarco Murray RB Tennessee Titans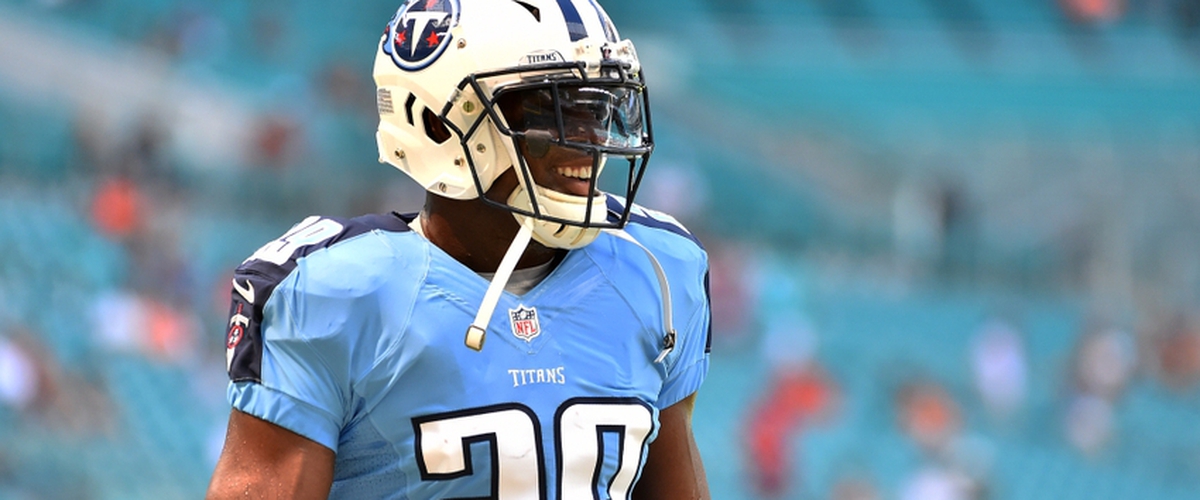 2016 stats: 293 carries
1,287 rushing yards
4.4 yards per carry
9 rushing touchdowns
DeMarco Murray is a true warrior as he bounced back from what may have been his worst season in 2015, as he bounced back big behind a young Tennessee Titan offensive line. Murray can also credit his young QB Mariota for trusting in his receiving ability as well because it helped
6. Devonta Freeman RB Atlanta Falcons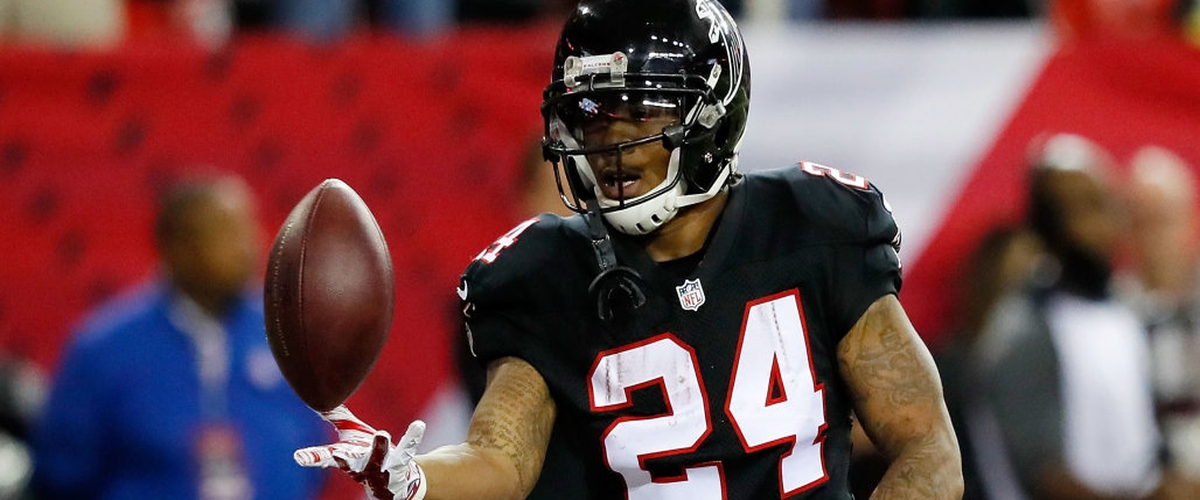 2016 stats: 227 carries
1,079 rushing yards
4.8 yards per carry
11 rushing touchdowns
The young Falcon running is coming off a superb performance in the Super Bowl and is becoming one of the most dangerous dual threats in the league. He is working on a new deal so look for him to have another good season in the ATL.
7. Jordan Howard RB Chicago Bears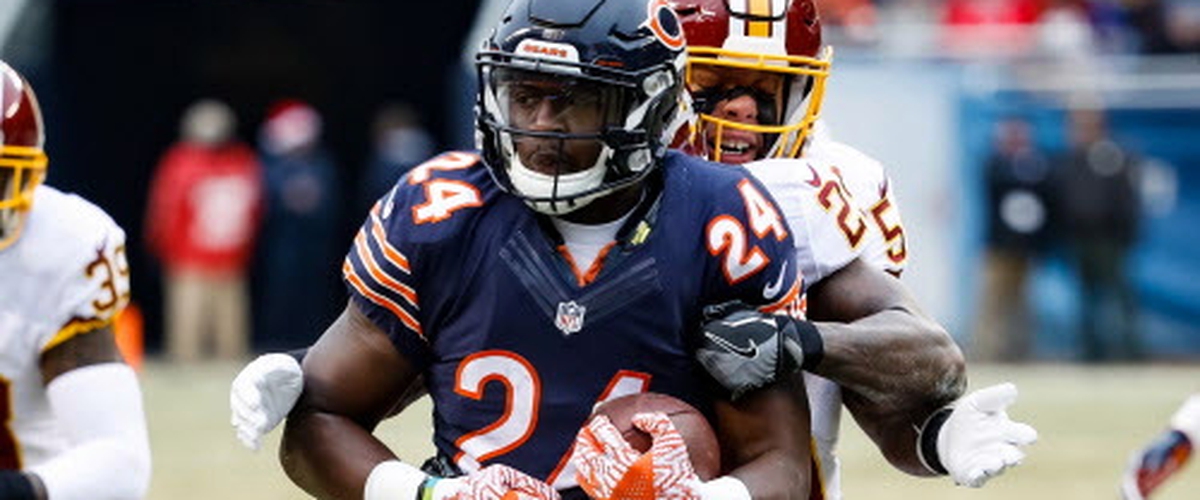 2016 stats: 252 carries
1,313 rushing yards
5.2 yards per carry
6 rushing touchdowns
This rookie was a bright spot on a terrible Bears squad. He will try to improve on his 1,300-yard rookie campaign, but having a rookie QB may make that task a bit harder.
8. Jay Ajayi RB Miami Dolphins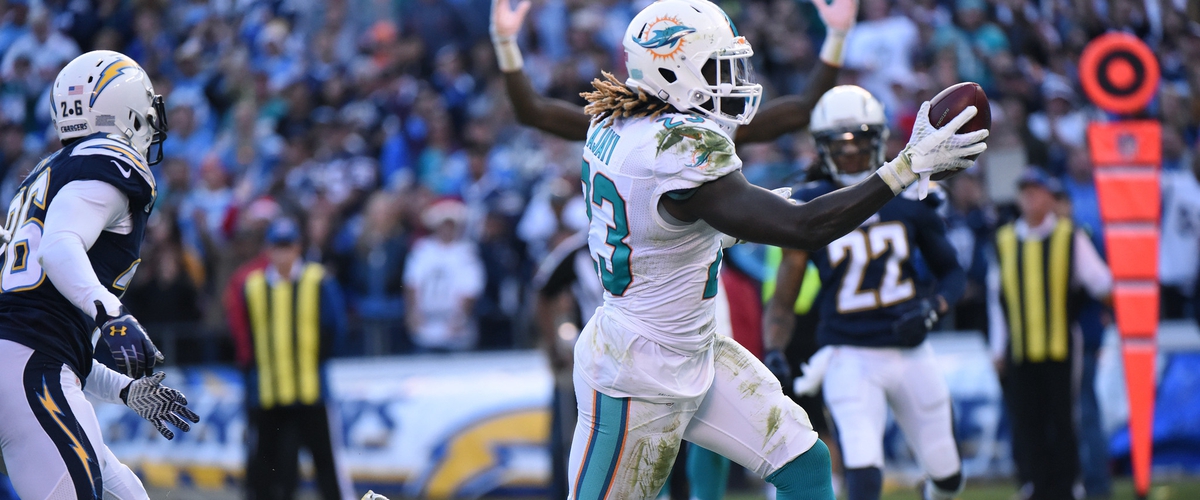 2016 stats: 260 carries
1,272 rushing yards
4.9 yards per carry
8 rushing touchdowns
The dolphins may have finally found a breakout star in Ajayi. After muscling Arian Foster out of the competition at starter Ajayi broke out with back to back 200-yard games and became the Dolphins workhorse back. He says "He wants to be the best" so let's see can he move in that direction in 2017.
9. Lamar Miller RB Houston Texans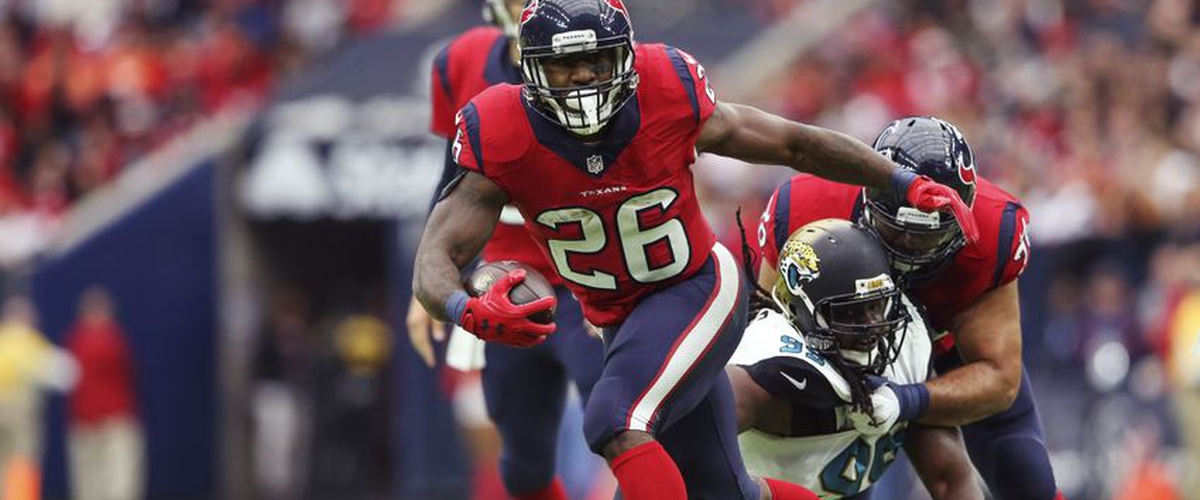 2016 stats: 268 carries
1,073 rushing yards
4.0 yards per carry
5 rushing touchdowns
Lamar Miller had a smooth transition from south Florida to Texas and if Bill O'Brien can get the passing game off the ground, Miller's speed could be dangerous for opposing defenses.
10. LeGarrette Blount RB Philadelphia Eagles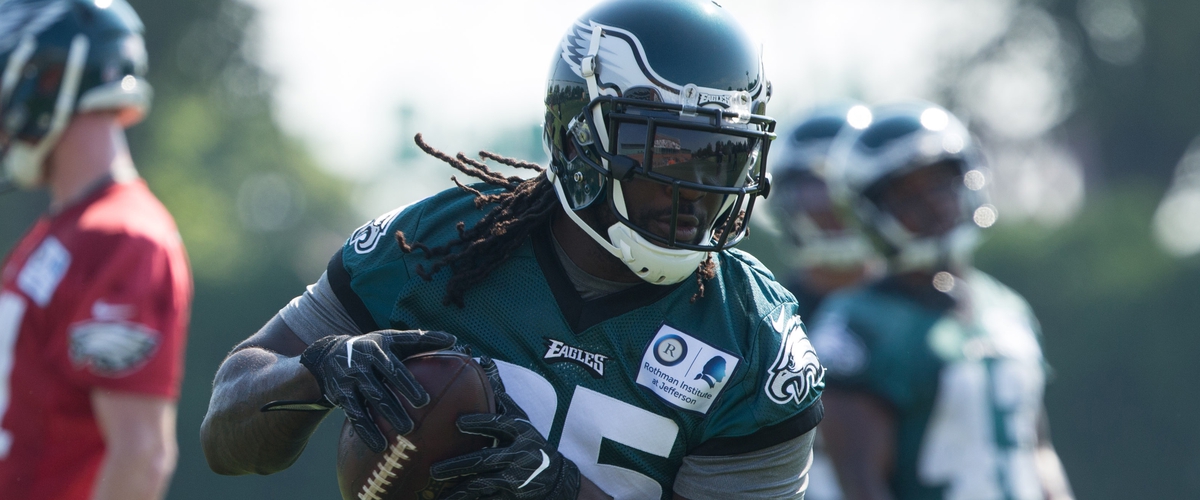 Blount is in a new system after spending the last 2 1/2 seasons in Foxboro and he goes from a pass oriented offense to a offense that better fits his pounding style. He led the league in rushing touchdowns (18) last season so all second year QB Carson Wentz has to do is get them close to the red zone.
2016 stats: 299 carries
1,161 rushing yards
3.9 yards per carry
18 touchdowns
Comment your top 10 running backs on my Facebook sports page, thanks for reading!
Follow me on:
Facebook: Smitty's Sports Machine
Twitter: @fatboislim_21
Instagram: an2won