Will the Patriots be able to keep Jimmy G or lose him in Free Agency? Tom Brady's future will ultimately decide his fate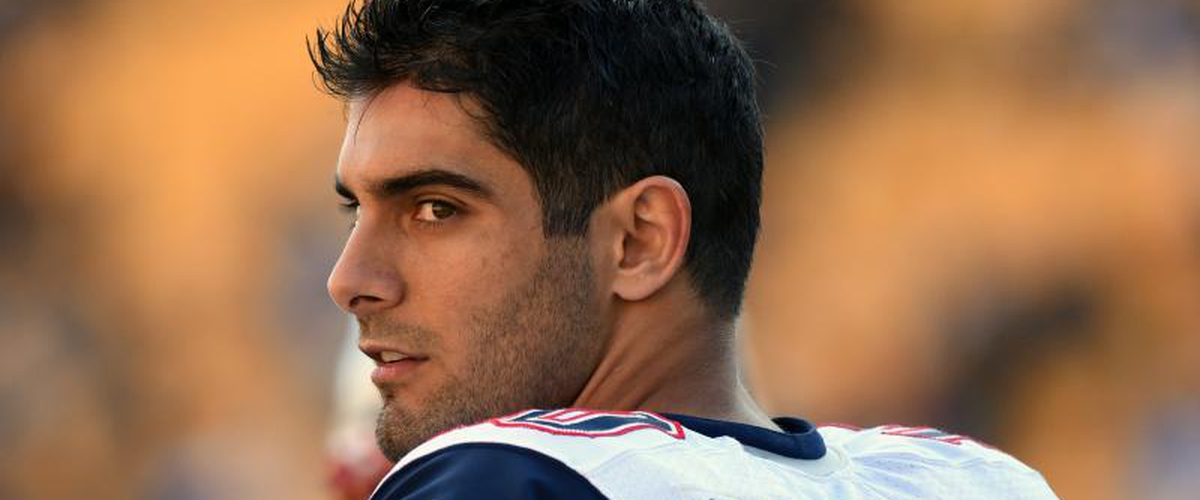 The New England Patriots have a decision to make this coming offseason with QB Jimmy Garoppolo and future HOFer Tom Brady. Garoppolo is going into his 4th season in Foxboro and says he's ready to play, but the problem is Tom Brady has said he wants to play until he's 45! We know what Brady says, Brady means, so where does leave Jimmy G?
Garoppolo will be entering his contract year and I seriously doubt that the patriots will pay him $24 million under the franchise tag after the 2017 season to be a back up.
Garoppolo the possibility on Tuesday about keeping his options open come time for free agency in 2018:
"I'll entertain any possibility," Garoppolo explained. "I'm not really thinking about it too much right now. There's just so much going on with OTAs and training camp right around the corner. That's where my focus is. We'll cross that bridge when we get there, I guess."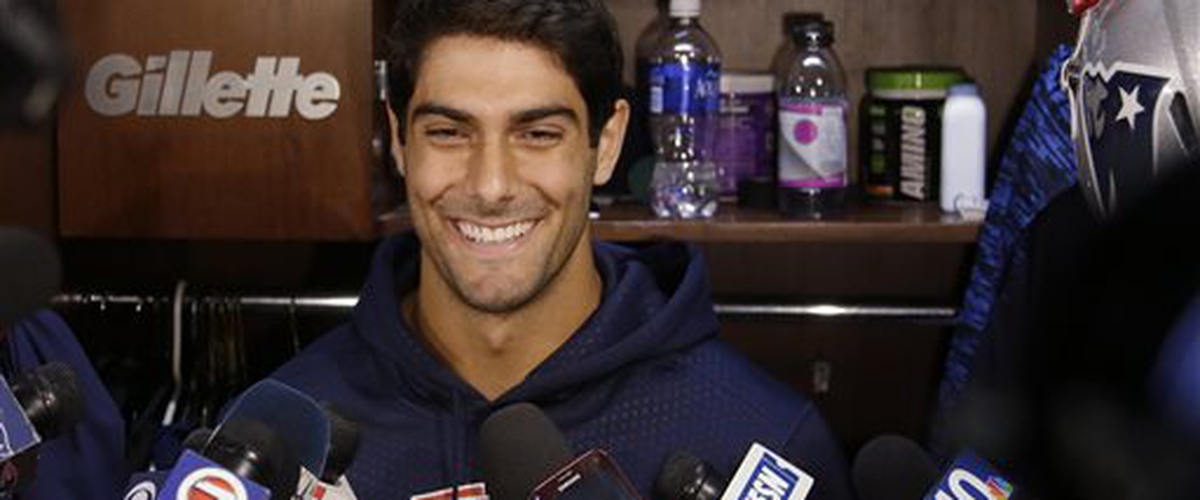 NFL network's Mike Garofolo also commented on Inside Minicamp Live that he doesn't think Garoppolo will sign an extension saying, "I don't get an indication like that is a possibility any time soon with Jimmy Garoppolo and the Patriots".
Brady is the key factor in this whole equation and if he sticks around then Garoppolo will likely exit, but keep this in mind, Bill Belichick doesn't ever have a problem with cutting ties with his superstar/star players. Remember Ty Law, Laywer Milloy and just last season Jamie Collins? Well to be honest Tom Brady would not be an exception, because Belichick has a system in place and he plans to keep it that way.
Garoppolo is a 25-year-old back up and says he's ready to be a starter in the NFL. In limited action in 2016 (during Brady's suspension) he threw for 502 yards and 4 touchdowns in 6 games, 2 games he started.
They would have to pay Jimmy G as much as a starter for a season or two, but the Patriots are cap savvy and knows how to financially balance a team. I think if Brady decides to play as long as he says he would end his career elsewhere, but as for now if they can't get Garoppolo to sign a one to two year deal, he's likely done in Foxboro.
If a QB tells you, "Obviously, I want to play," Garoppolo added, via USA Today. "That's just the competitor in me. I think everyone out here wants to play. And we come out here and compete every day for that opportunity. If you go out and earn it, it's yours."
The Patriots have a decision to make after 2017, but who will it be? Brady or Garoppolo? Belichick is thinking about rings now, but is he willing to mortgage his future on Brady or will they sign Garoppolo and give Brady a deadline in Foxboro.
Comment your thoughts on my Facebook sports page
Thanks,
Smitty
Follow me on:
Facebook: Smitty's sports machine
Twitter: @fatboislim_ 21
Instagram: an2won