Phil Jackson, Chris Paul, and More
Let's start with Phil Jackson and the New York Knicks. Wow the Knicks have continued their bumbling path down NBA lane. This has to be the worst franchise in the NBA right now. Worse than Sacramento, worse than the cross-town Nets, even worse than the Seattle Sonics.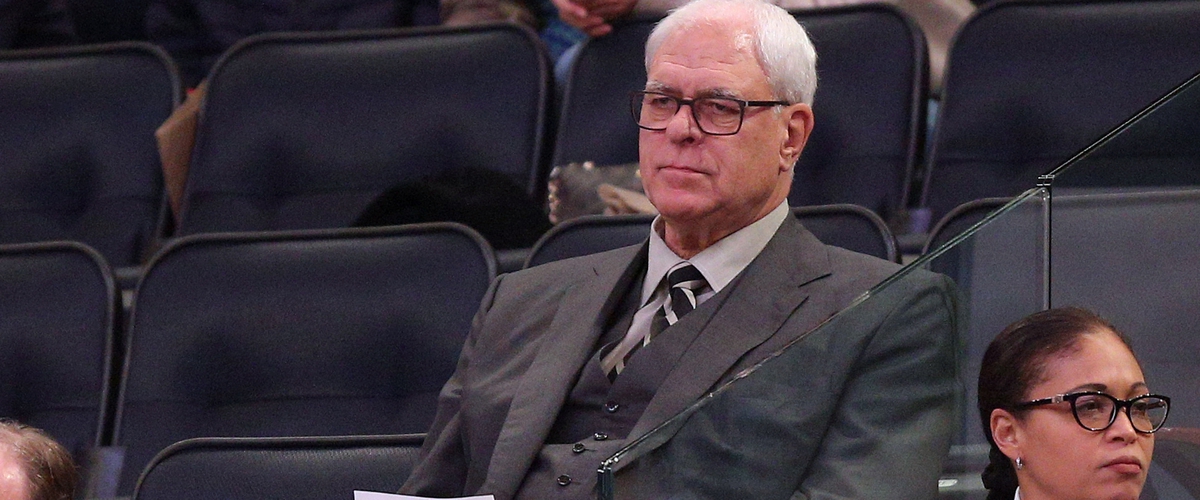 Honestly, could any other franchise fuck up this much? James Dolan, owner of the Knicks hired Phil Jackson as President of Basketball Operations in 2014. It seemed like a good move at the time, and it also provided the embattled Dolan with a shield to protect himself from his multitude of haters. From then on, the downward spiral worsened. It started with a 4 year 72.6 million dollar contract for often injured, past his prime Joakim Noah.
The above tweet was made sarcastically, by Jackson. This was also the year Golden State won the Finals and blew away the league with two of the best 3 point shooters in the game with Steph Curry and Klay Thompson.
Then Jackson hired Derek Fisher to run the triangle. In a league which was trending towards the 3 point shot, Jackson encouraged mid-range 2's. In a league which was flourishing with ball movement, Jackson insisted on the triangle. Then, Derek Fisher was caught with the wife of NBA player Matt Barnes. Fisher was fired, and long time Jackson-crony Kurt Rambis was hired to replace Fisher. Rambis was caught following "Great Ass Daily" on Twitter and liking a pornographic tweet. He claimed he was hacked.
The hacking of the Knicks franchise continued. The Knicks then signed an injured Derek Rose, who can't shoot, can't stay healthy, and can't communicate with the team. Rose went AWOL, the night of a basketball game, and then called the Knicks the next day from Chicago stating he needed a plane ride back to NY. The Knicks fined Rose 25k, about the cost of the plane ride.
The lone bright spot was Kristaps Porzingis. While Porzingis was a nice pick at #4 in the draft, the Knicks did not maximize his ability, but instead insisted on continuing to run the triangle. Porzingis, a 7'3 big man who can shoot 3's, was reduced to playing a mid-range game.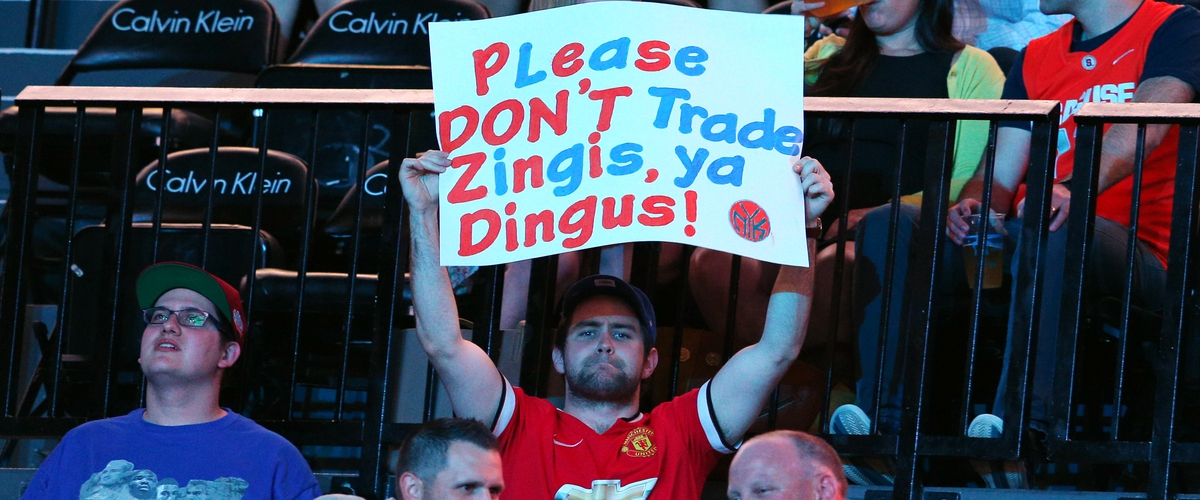 Porzingis was so disgusted with the Knicks franchise he skipped his exit interview and flew back to Lithuania. You see how Jackson has publicly stated if Carmelo Anthony was looking to compete for a championship, he should probably go elsewhere? You think Kristaps is looking at Carmelo, a star, and thinking, "hey, that could be me in a few years".
Moreover, the Knicks thought of trading Porzingis, let Phil make draft pick Frank Ntilikina, and then fired Jackson the next day with 24 million left on his contract. Maybe you should've fired Jackson before the draft? Oh and during draft workouts Jackson was reported as dozing through the workout of a prospect. Does Jackson respect players? Did he just get Michael Jordan, Scottie Pippen, Dennis Rodman, Kobe Bryant, Shaq, and prime Pau Gasol, Andrew Bynum and Lamar Odom? Is there an semblance of a plan for the Knicks?
By the way, you know how Carmely Anthony has a No-Trade Clause, yeah Phil Jackson signed off on that No-Trade Clause. And now, a few years down the road Phil is going to the media trying to run Melo out of town. Phil, maybe you shouldn't have given him the No-Trade.
Don't even get me started on the Charles Oakley thing. Only in NY, could this kind of shit happen.
But hey, let's not be all doom and gloom here. Let's talk about something exciting. Newly ordained Rocket, Chris Paul.
I think the Rockets have the best General Manager in basketball, Daryl Morey.
Paul to Houston will be an intersting fit. Good on the Clippers for trading Paul, realizing they were never going to be able to beat the Warriors. We also have to account for what we don't know. We don't know if JJ Redick is coming back. We don't know if Blake Griffin is coming back. But what we do know is the Clippers used to rival the Warriors. But the Warriors were like the little brother that grew up, and realized he could take on his little brother. Whatever psychological advantage the Clippers held over the Warriors is gone. Whatever belief the Clippers had in themselves was most likely vaporized by Josh Smith and Corey Brewer in the epic collapse of Game 6, in Houston in 2015.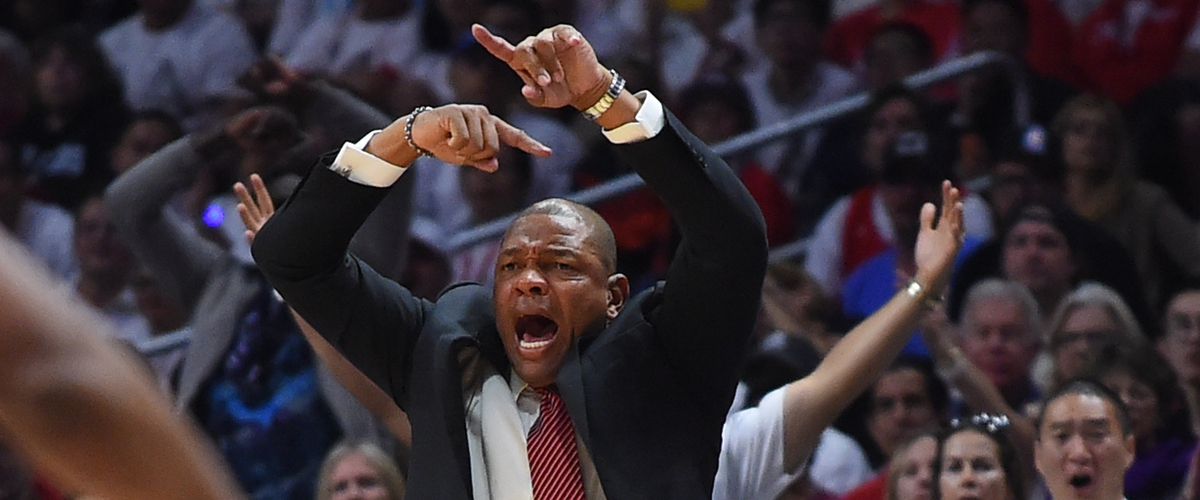 I've heard some really shitty rumors about the Clippers. Specifically, Michale Eaves reported the Knicks offered Carmelo Anthony and Sasha Vujacic to the Clippers for Austin Rivers, Paul Pierce, and Jamal Crawford. The internal speculation by Clippers' players was that Doc Rivers, coach/GM of the Clippers did not want his son, Austin Rivers off the team. Remember in Little League, when the coach's son was always a pitcher, or elected to the All-Star team, even when they didn't deserve it? Nepotism can divide as much as it can unite.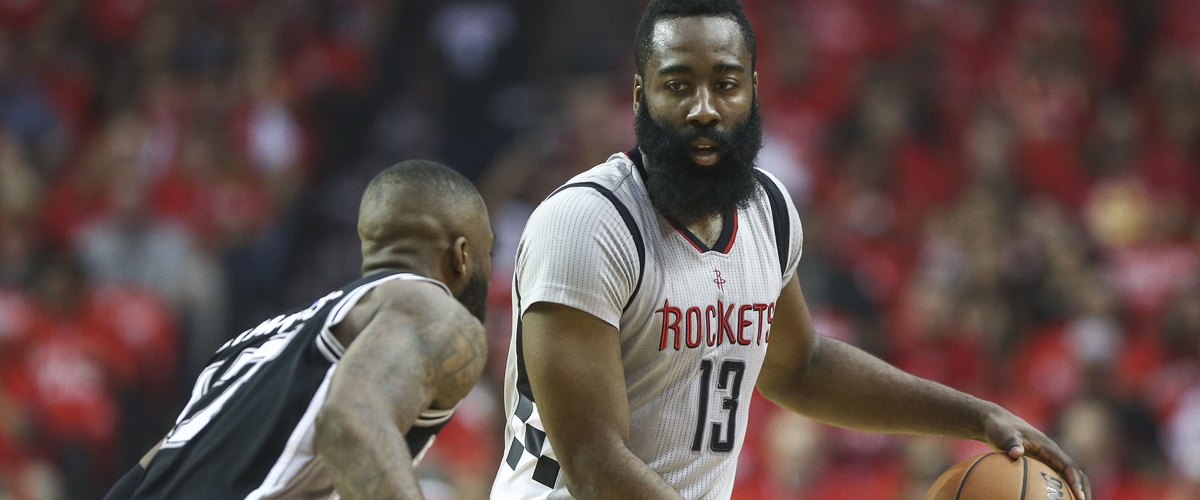 How will the Rockets unite with Paul, and James Harden? Fairly well I think. Both are great shooters, both can handle the ball, both can run an offense by themselves, allowing plenty of rest both during the game, and taking games off. Paul and Harden can both run pick and roll with Clint Capela, and hopefully Paul's commitment to defense will rub off on James Harden. Although Patrick Beverly's did not so that remains to be determined. The Rockets' starting 5 will look something like Paul, Harden, Ariza, Anderson, and Capela. Definitely an interesting team, and although it may not be enough to topple the Warriors, I'll be happy to see them try.
Morey is a great GM, and I'm glad he's trying. He's imaginative, calculating, and does a great job of swinging for the home run, while being content to take singles as well. He has a directive from owner Leslie Alexander to win and be competitive, and I like that he's able to plan for both today and tomorrow. Let's hope the Rockets have another card up their sleeve.