A desperation move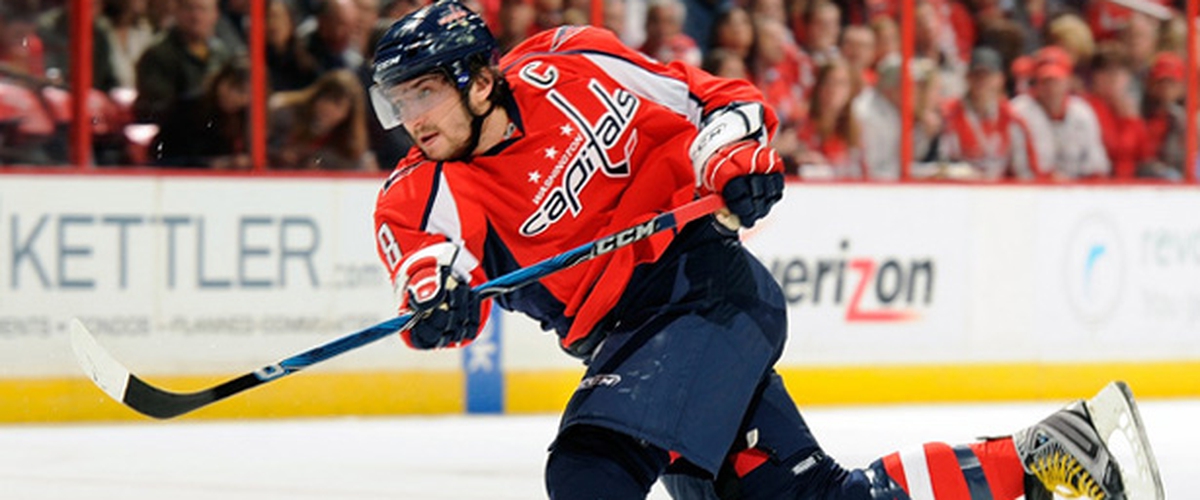 The Washington Capitals have had another disappointing postseason so far. After sneaking out of the first round with a 4-2 series win against the Toronto Maple Leafs, the Capitals are down 3-1 and facing elimination against the Pittsburgh Penguins.
The Capitals have been limited to two goals or less in five out of their last six games in the postseason. Despite outshooting opponents in every game, the Capitals are struggling to score goals. This had led Washington to move their star, Alexander Ovechkin, to the third line to balance the offense in their elimination game today.
Ovechkin is now on a line with Lars Eller and Tom Wilson. This means Andre Burakovsky will be on the wing with Nicklas Backstrom and T.J. Oshie. On the surface this looks like a desperation move by coach Barry Trotz, but a change was needed to spark the team. Only 9.5% of teams that are down 3-1 in the series have come back to win in seven games. The Capitals are in a desperate spot and need a spark.
Dropping Ovechkin to the third line should hopefully cause more depth-scoring down to the third line. Out of the bottom six forwards, only Wilson has scored. The Capitals are thinking the defense will give a lot of attention to Ovechkin and open ice up for Burakovsky and Wilson.
However, Ovechkin has struggled in this series, scoring only one goal and took two costly penalties in a Game Four loss. So if he is struggling with really good linemates, why would his production improve with less talent? The move is very similar to a move by Trotz in Game Two when goalie Braden Holtby was removed after a bad second period and the game ended up being a blowout Penguins win.
Removing Holtby was meant to send a message to the team, and it clearly did not work. Moving Ovechkin could have the same effect and just make the team collapsed.
There is also the possibility that Ovechkin has good chemistry with his new linemate Wilson. They both play a physical game and Wilson has had some success in the playoffs. A big hit by Wilson could spark a turnover that lets Ovechkin quickly release his beautiful slapshot.
Moving Ovechkin to the third line is a huge move by the Capitals. However, we will not know how it turns out until tonight when the Capitals try to live and fight another day.