Is Jake Arrieta worth a big contract?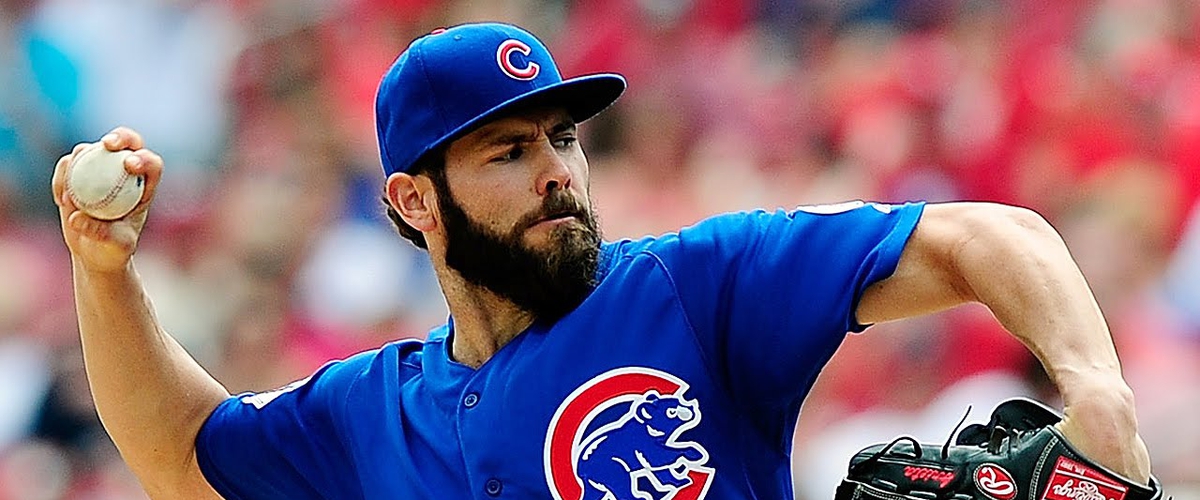 One of the biggest reasons why the Chicago Cubs won the World Series last year was due to their fantastic starting pitching (2.96 combined starters ERA).
However, in 2017 the Cubs have gotten off to a slower start (25-23) and are third in the NL Central. So far, the Cubs starters ERA has risen to 4.22. It is pretty easy to see why the Cubs have gotten off to a slower start in 2017.
One of the leaders on the Cubs pitching staff in 2016 was the 2015 NL Cy Young Winner, Jake Arrieta. He won 18 games, had a 3.10 ERA, was an All-Star and had a 1.08 WHIP. However, in 2017 Arrieta has been one of the problems for the Cubs.
So far in nine starts, Arrieta has a 4.80 ERA, is giving up about four more hits per nine innings than 2016, and his WHIP is up to 1.358. Ever since his 2015 Cy Young year, Arrieta has become less and less of an effective pitcher. After the 2017 season, Arrieta will become a free agent for the first time in his career. When he hits the open market, will Arrieta be paid like the ace of a staff or will teams shy away from the former All-Star?
The seven-year $217 million deal that David Price inked with the Red Sox before the 2016 season looked to be the benchmark for the price Arrieta could achieve. However, after being nearly unhittable in the second half of 2015 (four earned runs in August and September and a .148 opponent batting average after the All-Star break), hitters have been able to figure him out.
So far in 2017, Arrieta has an opponent batting average of .281, OBS of .801, and 27 earned runs. His stats are clearly down in 2017 and has been less effective. One of the reasons why could be the decrease in fastball velocity. Since 2015, his fastball has dipped about three mile per hour to 91.7 MPH in 2017. Therefore he has only thrown 60 fastballs in 2017, his least-used pitch and it going to his sinker and cutter more. The past two seasons, the fastball has been one of his major pitches which mean Arrieta's fastball has not been as effective in 2017 and he has to pitch in different ways.
Arrieta's go-to pitch, thrown the most in the past two season has been his sinker. In 2017 batters are hitting .275 against it where batters his below .210 on the pitch each of the past two seasons.
With Arrieta's pitches being more and more ineffective, teams need to be cautious when giving Arrieta a big deal in the offseason if he cannot turn his season around. He is not as dominate as a pitcher has he was back in 2017 and batters have adjusted to his pitches. He will need to make adjustments and maybe change his approach to pitching to regain his dominant form.