"The Stack" 1-12-18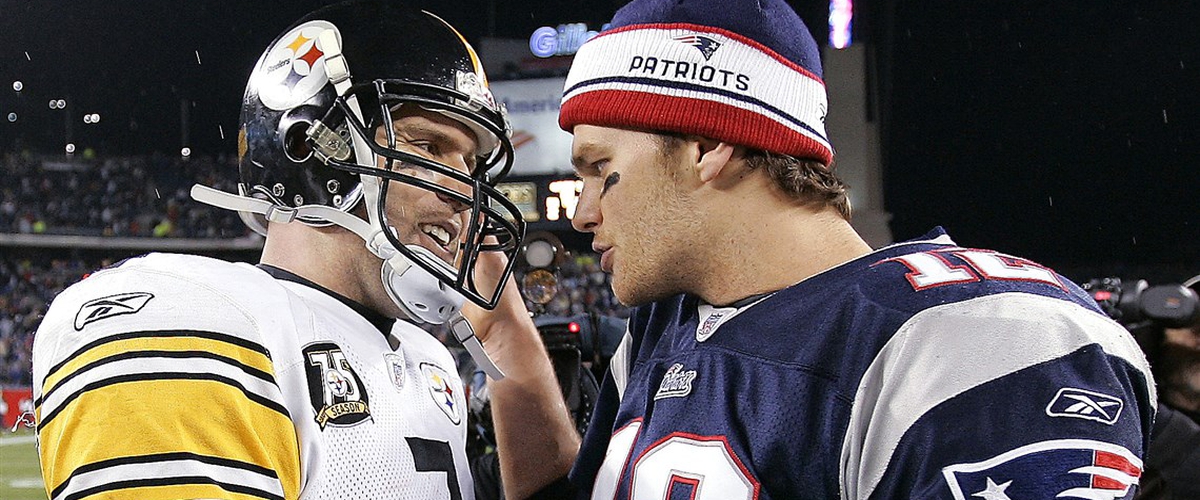 Will we see Big Ben versus Tom Brady next week? For that to happen, the Steelers and Patriots will have to take care of AFC South opponents this weekend. The NFL Divisional round of the playoffs are here.
The Stack is back on this NFL Divisional Playoff Football Friday and some say this is the best weekend of football all year. The top eight teams are set to do battle. It isn't going to be as much fun for me and plenty of other Minnesota Vikings fans I imagine. Will they be moving to the NFC Championship game? Let's find out in "the stack" for today, Friday, January 12th:
Atlanta Falcons @ Philadelphia Eagles 4:35 PM ET NBC (Saturday)
Birds of a feather flock together. Last week I should have gone with my gut and taken the Falcons to beat the Rams. This team is on a mission to avenge what happened to them in the playoffs last year. To do that, they will need to make the Super Bowl. It won't be easy against that Eagles defense, in Philly and in the cold, but they do get to face Nick Foles who hasn't instilled much confidence in Eagles fans since he took over for Carson Wentz. He hasn't looked good the last two games either. All that sets up for disappointed Falcons fans who think their team is going to win. I'm probably a week late, but we'll ride with the Dirty Bird this week.
Prediction: Falcons 26 Eagles 20
Tennessee Titans @ New England Patriots 8:15 PM ET CBS (Saturday)
By far the biggest mismatch of the weekend. Nobody is given the Titans a chance to win this game. They are aware of that and are ready to shock the world. Heck, very few people were giving them a chance last week at Kansas City and look where we are now. Against a rested Tom Brady, Bill Belichick and company though, I don't think the Titans have enough to stop them unless Derrick Henry goes off again.
Prediction: Patriots 34 Titans 20
Jacksonville Jaguars @ Pittsburgh Steelers 1:05 PM ET CBS (Sunday)
The Jaguars must be feeling like man, can't we play at a time other 1 PM ET? Nope. This was the site though of their week 5 beatdown of the Steelers. The Jaguars intercepted Ben Roethlisberger five times. They appear to still be in his head somewhat. Who knows just how health Antonio Brown is for the Steelers, but as good as the Sacksonville (that's what they call themselves) defense is, I don't know if they will be able to stop that Steelers offense all game long and I guaranteed you that the Steelers are aware of what Leonard Fournette did to them in that week 5 matchup (his 90-yard touchdown run iced the game. I believe the Steelers will exact revenge…narrowly.
Prediction: Steelers 23 Jaguars 16
New Orleans Saints @ Minnesota Vikings 4:40 PM ET FOX (Sunday)
I've been nervous for this game all week. I've also been very excited and anticipation is very high in the Twin Cities. Can the Vikings continue this magical run they've been on? It won't be easy. The Saints are a much different team than the one that came up to U.S. Bank Stadium back in week one. Back then they still had Adrian Peterson. Now it's just Mark Ingram and Alvin Kamara tearing teams up. Their defense is legit too led by Cameron Jordan (his dad Steve was a tight end for the Vikings back in the day) and Marshon Lattimore. Will the pressure get to Vikings quarterback Case Keenum? It's his first playoff game. Hopefully he doesn't make any bad decisions. He's going to have to come up with a couple of deep throws in this one to keep the Saints honest. A fast start is critical. While Drew Brees has the experience, the Vikings defense is just so good. I don't know if he can consistently do much against the Vikings on Sunday. I think the Vikings win narrowly, but I can feel hours, days, maybe even weeks getting shaved off my life waiting for this game. I'm going to be a nervous wreck. Probably developing an ulcer.
Prediction: Vikings 27 Saints 20
Coming up Monday: NFL Divisional Playoff reaction