"The Stack" 3-4-18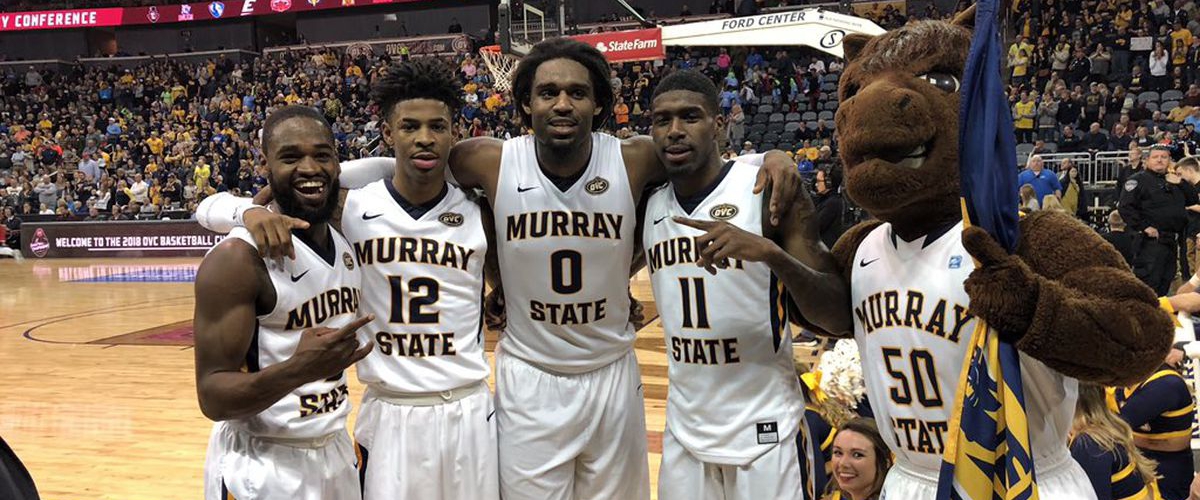 Murray State is dancing after beating Belmont in the OVC championship 68-51. They are the first team that has punched their ticket to the Big Dance.
The Stack is back on this Sunday and no conference tournaments start today, but we do have four more teams that will be putting on their dancing shoes. Three bids are up for grabs. We know one of the 68 teams in the dance for sure and that would be Murray State from the Ohio Valley Conference (OVC) who ended the game on a 16-3 run to take down Belmont 68-51. Congrats to the Racers. They may be a team that can pull off an upset in the NCAA Tournament. Who else is joining them? Find out now in "the stack" for today, Sunday, March 4th:
Big South championship
#5 Liberty vs. #2 Radford 1 PM ET ESPN
Pretty sure very few saw this championship game coming, but the Big South was a conference where you certainly could see some upsets in the making. Radford was the team to beat for much of the season before UNC-Asheville went on a run. Though Liberty did take down said UNC-Asheville, I think Radford has enough to get the job done.
Ticket punched for: Radford
MVC championship
#3 Illinois State vs. #1 Loyola-Chicago 2:05 PM ET CBS
These two teams met in the regular season finale, a game in which Loyola-Chicago won 68-61. They have great balance on offense and can play some defense too. One could argue that they haven't exactly played their best basketball in the Missouri Valley Conference tournament so far. Against Illinois State they will have to and I think they will.
Ticket punched for: Loyola-Chicago
Atlantic Sun championship
#2 Lipscomb vs. #1 FGCU 3 PM ET ESPN
The top two teams meet in the Atlantic Sun championship, but this should not surprise anyone. I am tempted to pick Lipscomb and I truly think they have the ability to pull off a win here on Florida Gulf Coast's court, but how can you pick against Dunk City? I won't.
Ticket punched for: FGCU
B1G Ten championship
#5 Michigan vs. #3 Purdue 4:30 PM ET CBS
This should be a whale of a game. Purdue won the two regular season meetings between these two teams by a combined five points. And right now, Michigan is looking really good. Having said that, Carsen Edwards for Purdue is legit as is the big guy Isaac Haas. I know that Michigan has shooters including Moritz Wagner and I know it's always difficult to beat a team three times in one season, but I think Purdue is going to do it.
Ticket punched for: Purdue
Coming up Monday: More conference tournament previews championship game picks and more.