"The Stack" 6-18-18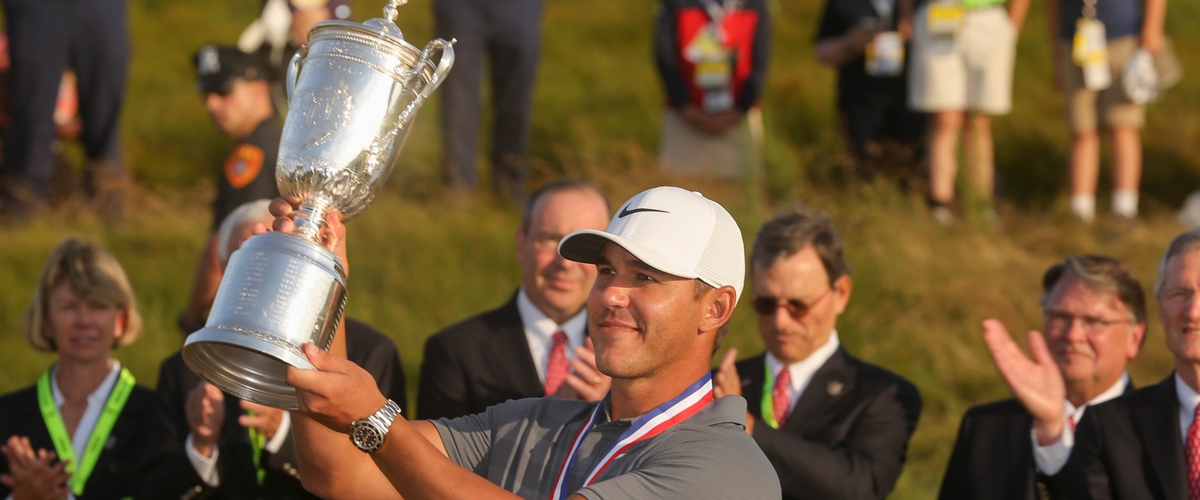 Brooks Koepka has now won back-to-back U.S. Open championships following his onve over (+1) victory Sunday at Shinnecock. It was a very difficult course and Koepka was up to the challenge.
The Stack is back on this Monday and a belated Happy Father's Day to all the dads out there. Hope you all had a great day yesterday. Few Father's Days were probably as good as what Brooks Koepka had winning the U.S. Open. We'll have reaction to that the World Cup in "the stack" for today, Monday, June 18th:
Brooks Koepka wins U.S. Open
For the first time since Curtis Strange in 1988 and 1989, the same man has won back-to-back U.S. Open titles. If you can't recall. Brooks Koepka won it last year going away shooting a ridiculous what, close to twenty under (-20) for the tournament. This year he would win the U.S. Open with an above even score of +1 (one over). The course at Shinnecock proved tough all week though Sunday was a little easier to score as evidenced by Tommy Fleetwood's 63. He was money all round long and got himself right into contention. Dustin Johnson faded on Saturday shooting seven over (+7) and though he was better Sunday, he still didn't have the form he had earlier in the week. It would be the steady play of Brooks Koepka on Sunday after he rallied on Saturday to have a shot at his second straight U.S. Open championship. He had a two stroke lead over Fleetwood with two strokes to go and after getting par on the 17th, it was all but over. Koepka put his par put close on the 18th and was find with making bogey to win the U.S. Open with an overall score of one over (+1). I'm fine seeing golfers struggle and I may be in the minority here, but this tournament just wasn't a whole lot of fun to see the majority of the field struggle. The USGA was ridiculed (and rightfully so) by the players and they must have taken some of that criticism to heart as they watered the greens so it was a little softer. Fleetwood certainly took advantage of the course and almost got into a playoff, but it was the weekend play of Koepka that earned him his second straight U.S. Open. Quite the weekend for Koepka and everyone else there at Shinnecock and watching from at home.
World Cup thoughts
I'm not a soccer guy. I'm not a fan. I just don't find it all that appealing, but damn it, the World Cup gets me every time. And it has me again this year. I mentioned last week that Iceland is my team and I became a fan of them after the 2016 Euros. So naturally I was glued to the television Saturday morning when they took on Messi and Argentina. Argentina took a 1-0 lead in the 19th minute, but Iceland responded just minutes after that to tie the game 1-1 and had to survive the onslaught of shots and pressure by Argentina. Messi had a penalty kick in the 61st?? (63rd??) minute, but was denied on a great play by Iceland's goalkeeper. It was phenomenal. Iceland, in their first ever World Cup match, tied with world power Argentina. Messi came up short and Argentina could be in some trouble here. Can Iceland make it out of the group? Well they will have to take on Croatia and that is going to be no small task. Arguably, Iceland shouldn't have even tied with Argentina based on what happened in the second half with all of the turnovers and all of the shots on goal by Argentina. To end in a draw with them is truly remarkable. Skol!
Other results of intrigue from the weekend have to include Mexico's stunning 1-0 victory over Germany. It was so big that it caused a mini earthquake in Mexico. The viewing party in Mexico City was going nuts. Germany is the defending World Cup champion (and my pick to win it all), but they were stifled by Mexico. It was quite remarkable. Maybe this is the wake up call that Germany needs.
Also, Brazil tied Switzerland 1-1. The Swiss are good, but not that good I didn't think. For Brazil to finish in a draw is a bit of an eyebrow raiser. What a weekend. Can't wait for the action to continue this week.
Monday's World Cup schedule
Sweden vs South Korea 8 AM ET FS1 (Group F)
Belgium vs. Panama 11 AM ET FS1 (Group G)
Tunisia vs. England 2 PM ET FS1 (Group G)
Coming up later this week: World Cup reaction a short NBA draft preview