"The Stack" 6-22-18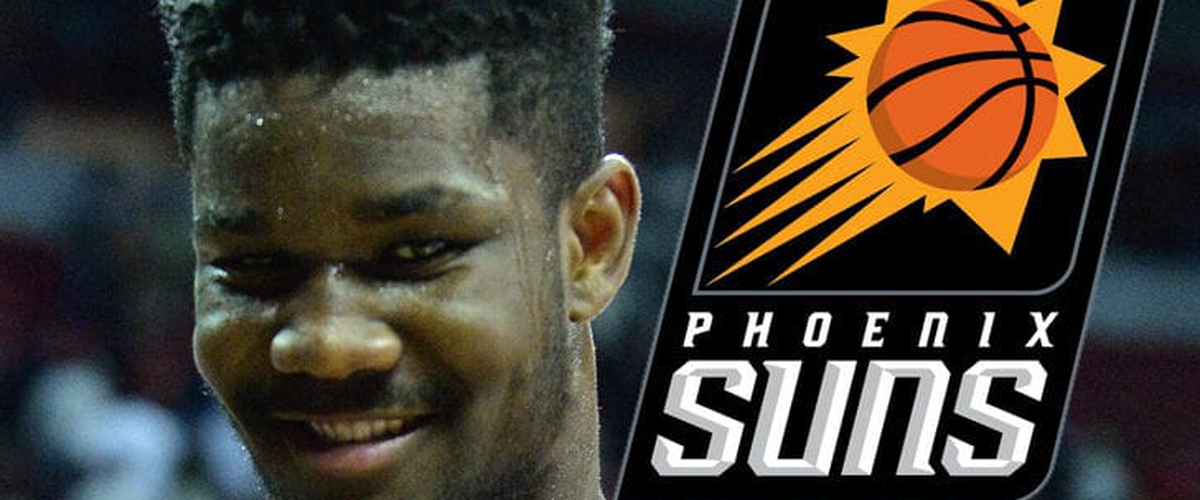 Deandre Ayton, as expected was drafted number one overall in the NBA Draft Thursday night.
The Stack is back on this Friday and the NBA Draft is in the books. There weren't too many surprises. That, World Cup and more so let's get right to "the stack" for today, Friday, June 22nd:
NBA Draft thoughts
No surprise that Deandre Ayton went number one to the Phoenix Suns. I had a feeling Luka Doncic wouldn't go number two, but thought he was the second best player. The Dallas Mavericks traded the number five pick and a 2019 protected first round draft pick to the Atlanta Hawks for the number three pick to take Doncic. Pairing Doncic up with Dirk Nowtizki is a great move. The Hawks got the guy they loved all along in Trae Young so it worked out. They had two other first round picks that were good too. The Hawks definitely improved Thursday night.
The Suns did as well. In addition to Ayton, they got Mikhal Bridges in a trade with Philadelphia. Bridges is going to be very good. Couple that with a couple of other picks and the Suns are positioning themselves to be good within a few years. I also liked what the Mavericks did in taking Villanova point guard Jalen Brunson in the second round. Brunson and Doncic could be lethal. Dallas is definitely trending upward.
Perhaps no one had a bigger pick than the Denver Nuggets snagging Michael Porter Jr. with the 14th pick. They were the last lottery team and they got arguably the best player in the draft…if he is healthy. And that is a big IF. His back injury is a major cause for concern. Hopefully he can play, but his sample is incredibly small. If he is fully healthy though, that is a great pick.
For Cleveland, picking Collin Sexton at eight is a solid move. Sexton is going to be a good point guard in this league. He is a weapon the Cavs could use right now. Will it be enough to keep LeBron in Cleveland? Possibly, probably not, but he is a great playmaker and will make an impact. I think he could find his way into the starting lineup sooner than later (thanks NBA guy).
There were a number of trades and a number of other good picks. Not too many questionable ones. All in all, a pretty decent night for the NBA Draft.
Thursday World Cup thoughts
What in the world is going on with Argentina and Lionel Messi? Argentina lost 3-0 to Croatia on Thursday and Messi didn't even get a shot off. This is no doubt a monumental disappointment for Messi and Argentina. Sure plenty of blame will go to the feet of Messi, but Argentina as a team has been very underwhelming through two games. They are going to need a lot of things to go right for them to make it to the Knockout Stage.
Other matches on Thursday including a 1-1 draw between Denmark and Australia and France taking down Peru 1-0. Peru is eliminated. Poor Peru. South America is having some issues in the World Cup. I have no doubt Brazil will bounce back and at least Uruguay is doing something.
Friday's World Cup schedule
Brazil (1 point 0-0-1) vs. Costa Rica (0 points 0-1-0) 8 AM ET FS1 (Group E)
Nigeria (0 points, 0-0-1) vs. Iceland (1 point, 0-1-0) 11 AM ET FOX (Group D)
Serbia (3 points, 1-0-0) vs. Switzerland (1 point, 0-1-0) 2 PM ET FOX (Group E)
Jameis Winston suspended 3 games
Tampa Bay Buccaneers quarterback Jameis Winston is about to be suspended for three games by the NFL for violating the personal conduct policy. This stems from an investigation by the league into an incident involving Winston and an alleged groping of an Uber driver back in 2016. No charges were filed and the investigation sounds like it is still on-going or at the very least, that the length of Winston's suspension is very much fluid. It could be longer. It could be shorter potentially. Tampa Bay's schedule to start the season is borderline murderous with games @ New Orleans and home games versus Philadelphia and Pittsburgh. 0-3 is very likely. It may have happened even with Winston playing. There is bound to be more on this situation coming up so stay tuned.
Listen to this week's "The Sports Block" podcast .
Coming up Monday: Reaction to top stories from the sports world over the weekend