"The Stack" 6-25-18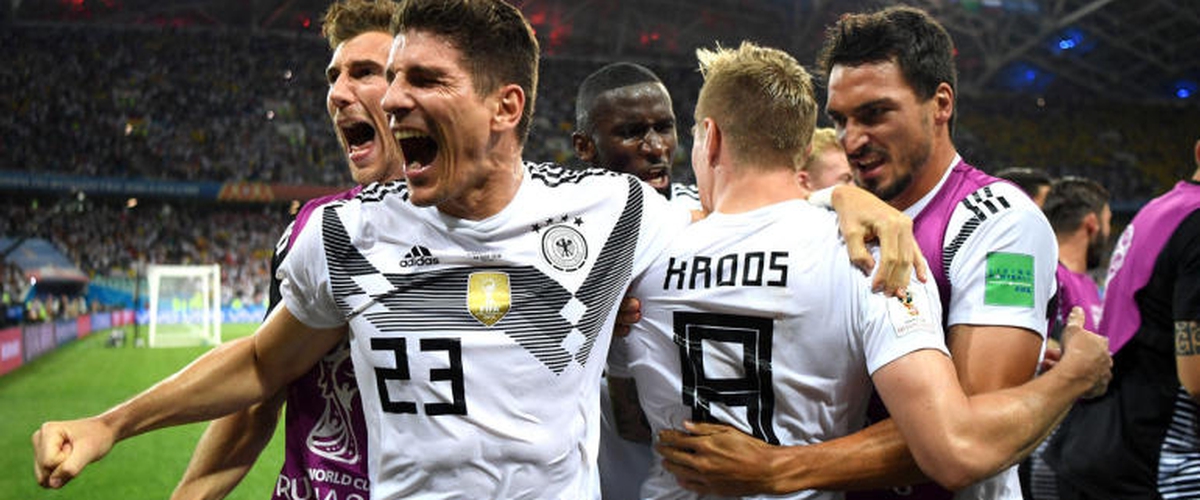 Germany pulled out a stunning 2-1 win down a man on Saturday against Sweden for their first win of the 2018 World Cup.
The Stack is back on this Monday and we don't have much for you today. The NHL Draft was this weekend. Gary Bettman got booed. Surprise, surprise. We have some World Cup talk and that is pretty much it so let's get right to "the stack" for today, Monday, June 25th:
World Cup reaction
Going back to Saturday's action, boy does Belgium look good. They dispensed of Tunisia with ease 5-2 setting up a date with England in the final match of group play later this week. That is going to be a fun match. Mexico did it once again, taking down South Korea 2-1, but the highlight and most improbable outcome of the day had to have taken place in the Germany-Sweden match. Germany was down a man from the 82 minute on and found a way to score in the final minute of stoppage time down a man to beat Sweden 2-1. Had they come to a draw, we would likely be talking about how Germany would not be making it out of the group stage. Instead, this win likely propels them to the knockout round. Remarkable, remarkable stuff.
Meanwhile on Sunday, England embarrassed Panama 6-1 led by a hat trick by Harry Kane. Senegal drew with Japan 2-2 thanks to a late goal by Honda for Japan. Hopefully Senegal makes it through. Both teams have 4 points, but Senegal is going to have to take on Colombia in the third and final match of group play and Colombia is still very much in the mix following their 3-0 win over Poland. Poland having no wins to this point is very surprising. They will not be making it out of group stage and that has to be a major disappointment for the club. Can't wait to see what happens today.
Monday's World Cup schedule
Saudi Arabia (0 points, 0-2-0) vs. Egypt (0 points, 0-2-0) 10 AM ET FS1 (Group A)
Uruguay (6 points, 2-0-0) vs. Russia (6 points, 2-0-0) 10 AM ET FOX (Group A)
Spain (4 points, 1-0-1) vs. Morocco (0 points, 0-2-0) 2 PM ET FS1 (Group B)
Iran (3 points, 1-1-0) vs. Portugal (4 points, 1-0-1) 2 PM ET FOX (Group B)
College World Series
The College World Series championship series starts tonight at 7 PM ET on ESPN from TD Ameritrade Field in Omaha, Nebraska. It features a team we've seen in this spot before recently in Oregon State against Arkansas. Arkansas took care of Florida while Oregon State dispatched of Mississippi State. The Beavers have been here before and they are good. I will take them to win this series in three games. Should be a fun and competitive series.
Coming up later this week: World Cup reaction other headlines from the sports world.