"The Stack" 6-30-18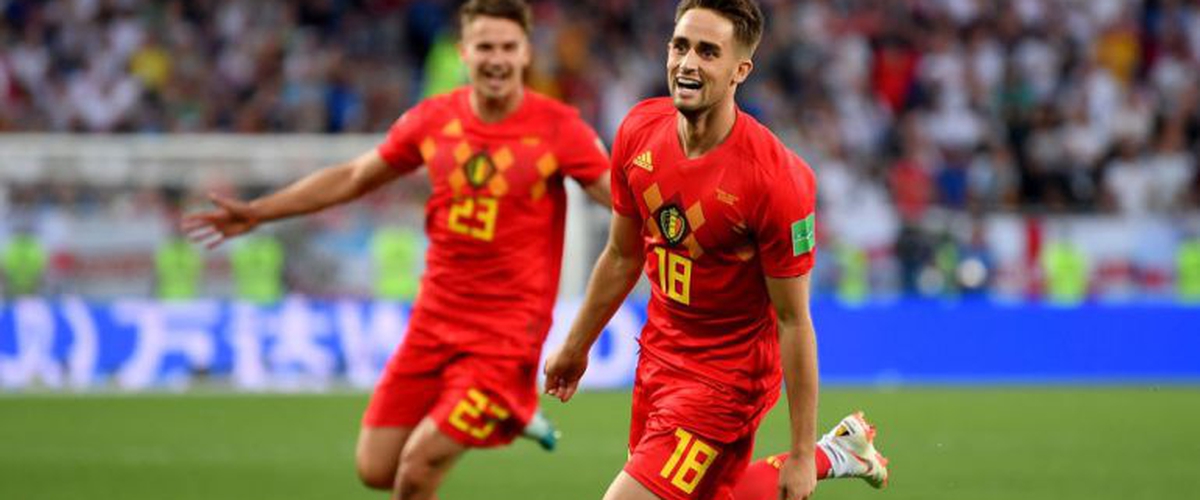 Belgium has looked really good so far in the World Cup. Will that continue in the Knockout Stage?
The Stack is back on this Saturday (wait what, Saturday?), yes Saturday, with only a couple of things to talk about. Congrats to Oregon State on winning the College World Series for the third time in school history. Arkansas was one out away in game two from winning their first World Series championship in school history, but they couldn't catch a foul pop up and Oregon State made them pay for it. Poor Razorbacks. Anyway, let's get right to "the stack" for today, Saturday, June 30th:
World Cup update
We are to the Knockout Stage in the World Cup. Poor Iceland, they just couldn't make it. Argentina barely made it in thanks to Lionel Messi. Senegal failed to make it because they had more yellow cards than Japan. FIFA needs to come up with a different tiebreaker. Here's the eight game schedule over the next four days:
Today
Argentina vs. France 10 AM ET FOX
Uruguay vs. Portugal 2 PM ET FOX
Sunday
Spain vs. Russia 10 AM ET FOX
Croatia vs. Denmark 2 PM ET FOX
Monday
Brazil vs. Mexico 10 AM ET FOX
Belgium vs. Japan 2 PM ET FOX
Tuesday
Sweden vs. Switzerland 10 AM ET FOX
Colombia vs. England 2 PM ET FOX
NBA free agency about to get underway
With NBA free agency set to begin at 12:01 AM ET on Sunday, there are some interesting, but not entirely unexpected developments that have taken place over the last day or two. LeBron James officially opted out of his contract with the Cleveland Cavaliers. That's $35.9 million he won't be making for them this year…unless he does. I think there is still a chance that he re-signs with the Cavs, but they need to make a move, such as trading for Kawhi Leonard. The San Antonio Spurs have engaged in trade talks with the Los Angeles Lakers and Boston Celtics and it has been reported that the Cavs have also inquired about a trade for Leonard. Don't know what it would take to get the deal done. The Spurs want to repair the fractured relationship with Leonard, but it seems doubtful that he wants that done. He wants to end up in L.A., preferably with the Lakers. The Spurs aren't going to do that though unless they get a treasure trove of assets and draft picks in return. It would make much more sense to trade him to the eastern conference, either the Celtics or the Cavs. The Celtics have a lot of good young players and some draft picks. They would be the best trading partner. But the Cavs, in an attempt to appease LeBron may do whatever it takes to get LeBron.
In other developments, DeAndre Jordan is opting out of his contract with the Los Angeles Clippers and is eyeing the Dallas Mavericks. You may recall there was an episode between Jordan and the Mavericks a couple of years ago and a last ditch effort by Chris Paul and the Clippers changed Jordan's mind and he stayed in L.A. That does not appear to be the case this time. Jordan should be signing with Dallas soon after free agency starts.
Elsewhere, Paul George has told the Oklahoma City Thunder he is opting out of his deal, but that they remain very much in contention to keep him. It's between them and the Los Angeles Lakers by the sounds of it. George and LeBron would make a very good combo in L.A., but maybe George gets the sense that LeBron is going to stay in Cleveland or go to Houston, then maybe he stays in Oklahoma City. That seems a little far-fetched. We'll see how it all unfolds late Saturday night, early Sunday morning.
Coming up Sunday or Monday: NBA free agency happenings and other headlines in the world of sports