The Mets Should Trade For Danny Duffy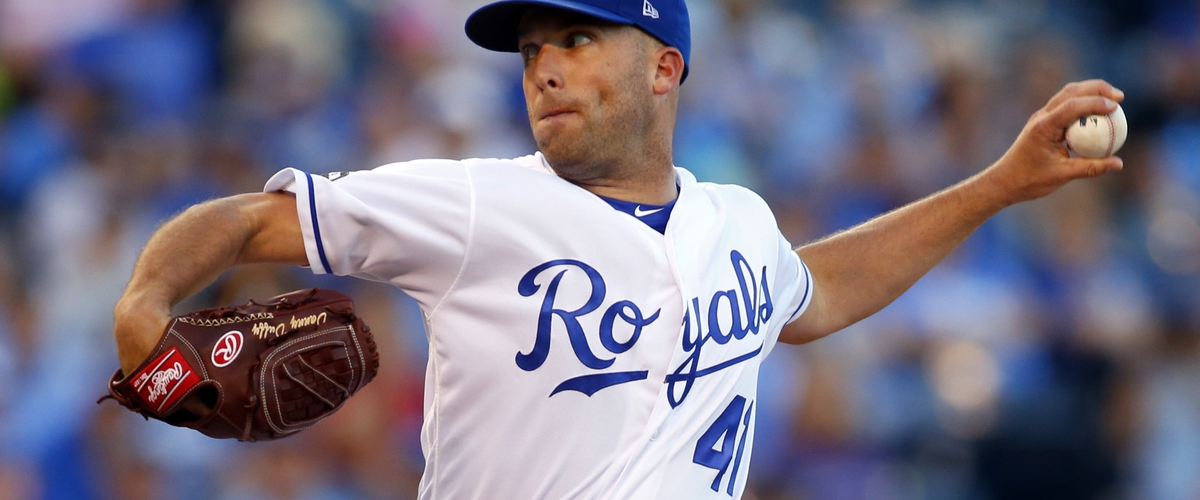 Back in 2015, anyone that would tell me that the Mets' core of young pitchers that included Matt Harvey, Noah Syndergaard, and Jacob deGrom would rank 28th in team ERA only two years later, with four out of the five pitchers on the disabled list, I would've said you were absolutely out of your mind. But in the 2017 MLB season, it's unfortunately the sad truth for Mets fans everywhere. The New York Mets have been decimated by injuries, sure, but it's still no excuse to be this bad when two years earlier they had perhaps the most feared rotation in all of baseball. Next year is full of question marks, but what if they traded for a reliable pitcher?
They don't have the prospects to trade for any true ace type pitchers, but there are a few options in mind such as Seattle Mariners' James Paxton. But in my opinion, the Mets should trade for Kansas City Royals pitcher Danny Duffy.
It makes sense for both teams to make a deal during the offseason, especially if the Royals don't make the playoffs. They have many unrestricted free agents such as Lorenzo Cain, Eric Hosmer, and Mike Moustakas. They're all likely to leave for contenders, leaving Duffy the only true good player left on the Royals. The Mets need rotation stability, as Matt Harvey, Zack Wheeler, and Steven Matz have proven to be unreliable. However, the rotation is still full of potential.
The only pitchers guaranteed to be on the roster next season are Noah Syndergaard and Jacob deGrom, the aces of the staff. The Mets also have an outfield problem, as it's clogged with good players but not everyday players like Brandon Nimmo and Juan Lagares. The Royals need an outfielder in case they lose Lorenzo Cain during the offseason. So, here's what I would propose if I was Sandy Alderson.
Ask for Danny Duffy and Emmanuel Rivera (their 13th ranked prospect) and offer Steven Matz, Juan Lagares, and Jordan Humphreys (their 15th ranked prospect). It works out for both teams. The Mets receive a reliable starting pitcher as well as a low level prospect while the Royals receive a pitcher still full of potential in Steven Matz, a gold glove center fielder in Juan Lagares, and a mid level prospect in Jordan Humphreys. It works out for both teams, as the Mets believe they're still in contention while the Royals will definitely in rebuilding mode.
The Mets and Royals may head in two opposite directions, but if they make this trade, it may benefit both in their current situations.