NBA Early-Season Predictions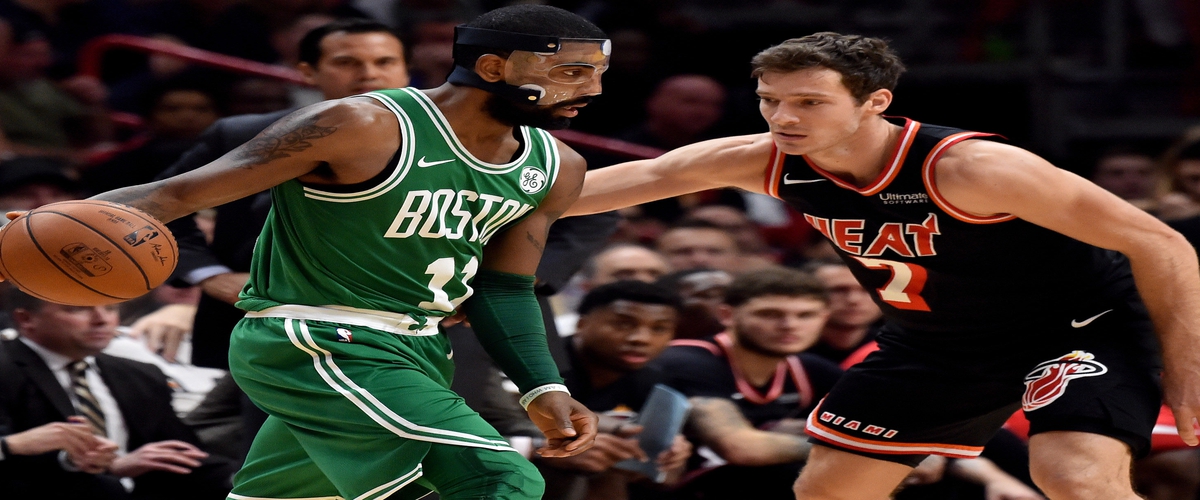 The NBA Season is in full-swing and there so many questions on NBA fans such as will the Warriors repeat, where the Celtics will finish the season, or maybe who would win MVP and Rookie of the Year. This season will be very exciting after an insane off-season for every team.
These are my predictions for the 2017-18 NBA Season.
Standings
Eastern Conference:
1. Boston Celtics (59-23)
2. Cleveland Cavaliers (57-25)
3. Washington Wizards (51-31)
4. Milwaukee Bucks (47-35)
5. Toronto Raptors (45-37)
6. Philadelphia 76ers (44-38)
7. Detroit Pistons (42-40)
8. Charlotte Hornets (41-41)
9. Miami Heat (39-43)
10. Orlando Magic (34-48)
11. Indiana Pacers (31-51)
12. Brooklyn Nets (30-52)
13. New York Knicks (27-55)
14. Atlanta Hawks (24-58)
15. Chicago Bulls (20-62)
Western Conference:
1. Golden State Warriors (68-14)
2. Oklahoma City Thunder (60-22)
3. San Antonio Spurs (57-25)
4. Houston Rockets (51-31)
5. Minnesota Timber-wolves (49-33)
6. Utah Jazz (45-37)
7. New Orleans Pelicans (44-38)
8. Denver Nuggets (41-41)
9. Portland Trail Blazers (41-41)
10. Memphis Grizzlies (40-42)
11. Los Angeles Clippers (38-44)
12. Sacramento Kings (31-51)
13. Los Angeles Lakers (30-52)
14. Phoenix Suns (28-54)
15. Dallas Mavericks (25-57)
NBA Champions: Golden State Warriors. They are the best team in NBA and they can't be stopped. They have 4 All-Star caliber players with a supporting bench with JaVale McGee and Nick Young. The Warriors were 2x NBA Champions for the past 3 years and there is no reason why they can't repeat.
NBA Finals Runner-up: Cleveland Cavaliers. They have the easiest path to the Finals because they have LeBron James and the Eastern Conference is weak. Add them both together equals a trip to the NBA Finals for the Cleveland Cavaliers.
NBA Awards Predictions:
Rookie of the Year: Ben Simmons. Simmons is the best rookie by far. He is currently averaging nearly averaging a triple-double with 18.5 points, 9.1 rebounds, and 7.7 assists. He is shooting 51% from the field, but 0% from 3-point range. The 76ers have a bright future adding him to the mix with Embiid and hopefully Fultz if he can stay healthy.
Most Valuable Player: Kyrie Irving. He is one of the main reason why the Celtics will have the best record in the NBA. He is a scoring machine and is also an assassin in crunch time. The Boston Celtics could be a threat to the Cleveland Cavaliers if Kyrie Irving is healthy. He is currently averaging 23 points, 5.1 assists while shooting 48% from the field.
Coach of the Year: Brad Stevens. Other than Kyrie Irving's performance, Brad Stevens is also another reason why the Celtics will have the best record in the NBA. He should've won Coach of the Year last year after the Celtics had the 3rd best record in the NBA while having only 1 all-star caliber player in Isaiah Thomas. A couple months after the Kyrie Irving-Isaiah Thomas trade, Irving praises Brad Stevens about his High Basketball IQ and coaching skills. "Brad fits perfectly in terms of that because he has an intellectual mind and is an intellectual human being," Irving said. "It was something I was unbelievably craving in terms of what I wanted for my career." "Oh, man, I wouldn't want to be with another coach," Irving said. "Because he is that intellectual. He is that high-character guy. He's growth-oriented. He wants the best for his team. He's realistic about his goals, about the mission…"That's who he is. He's a smart individual that knows basketball."
Most Improved Player: Clint Capela. He played lights out early in the season and hopefully, he can stay consistent. His field goal percentage is through the roof. He is shooting 69% from the field, averaging 14 points per game along with 10 rebounds.
Executive of the Year: Danny Ainge. Danny Ainge is no doubt the best GM in the NBA. He appears to always make the right moves and that's why the Celtics are so successful. He acquired so many assets which would help his team in the future. He acquired Kyrie Irving without giving up too much, but just Isaiah Thomas and maybe a top-5 pick. He drafted Jayson Tatum and Jaylen Brown, but also trade the #1 pick to also have a chance to get top-5 if the Lakers pick fails from 2-5 range in the 2018 NBA draft. There is a possibility for that to might happen.
Defensive Player of the Year: Kawhi Leonard. Leonard is one of the best defenders in the NBA. He can guard every position and can defend on-and-off the ball. He won DPOY in 2015 and 2016. He will win this year if he stays healthy.