Five's a Crowd:The Dilemma of The Top Five Lottery Teams in the 2018 NBA Draft
Amongst the avid eagerness for Game 2 of the Eastern Conference Finals between the Cleveland Cavaliers and the Boston Celtics, was the annual NBA Draft Lottery which saw twelve corporations intensely await their draft order fate. Other than the Philadelphia 76ers who had the rights of the Lakers pick at 10, every other organization was on the outside looking in of 2018 playoff picture watching their pre-draft placement in Brooklyn, New York, be decided amongst the clutter of ping-pong balls.
The Phoenix Suns, Sacramento Kings, and Atlanta Hawks eventually became the solidified makeup of the top three selectors with the Memphis Grizzlies and Dallas Mavericks rounding the total into the odd number five. The situation provides four lowly western conference teams a chance to at least build a foundation for the future or at best implement the missing piece towards resurgence in a loaded basketball conference. Then there's the lone Eastern Conference team in the top five known as the Atlanta Hawks who are in a complete remodeling of their franchise. In a span of a few weeks, they've watched their head coach Mike Budenholzer resign and their Point guard Dennis Schroder voice his discontent of being apart of a potential tanking operation and began suggesting the teams he would like to be traded to. Each organization has a path they could go to in hopes of selecting the future prospect they feel can reignite their programs into respectability again. From here, I provide a scope of where they currently are now and which prospect can elevate their team towards a brighter horizon ahead.
1. Phoenix Suns - (21-61, 15th Place in the Western Conference)
The Suns are in one unique spot as a team whose combined record the last two years was a league travesty even with heralded Shooting Guard Devin Booker leading the charge. Their frontcourt situation has a massive crater at the five spot that 2016 draftee Dragan Bender occupies, and with current Point Guard Elfrid Payton a restricted free agent, they are a massive overpayment away from looking for a new lead guard to operate their starting offense. With the former dilemma considered the most easiest to resolve in this years draft, many scouts and insiders have the Suns projected to take homegrown talent DeAndre Ayton out of Arizona with their first overall pick in franchise history. Built like a prime-body Dwight Howard with the smooth interior and mid-range skillset of a rapidly-developing modern-day big, he seems like the ideal choice to insert at the center position and have Bender and former lottery pick Marquis Christ battle for who will be their ideal starting power forward.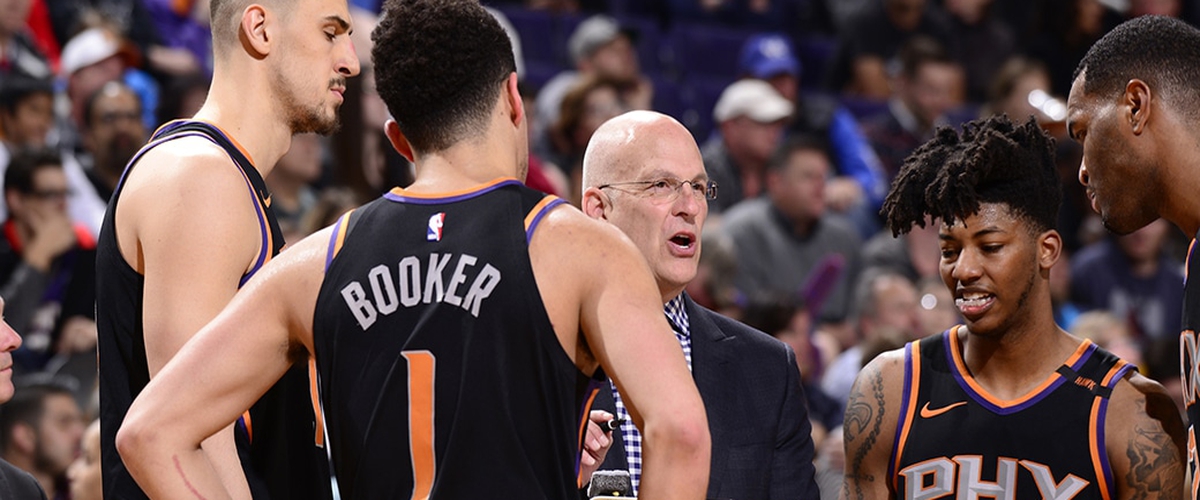 Yet, their new head coach Igor Kokoskov has an innate connection with European Sensation Luka Doncic being that he served as Luka's head coach for the Serbian National Team during the 2017 EuroLeague Basketball Championships. Couple the bond each of them have with Doncic's rising stock on media draft boards, and it wouldn't be the least surprising if Phoenix deters the motto of a traditional franchise big for a swiss-army knife combo guard to pair with Devin Booker in the backcourt.
2. Sacramento Kings - (27-55, 12th Place in the Western Conference)
The draft suspense will most likely start at number two overall with the Sacramento Kings considering the Suns upper-management decides who wins them over in the Ayton/Doncic's sweepstakes. While their backcourt of the future is set from front to back with De'Aron Fox, Bogdan Bogdanovic, Buddy Hield, and Frank Mason establishing the front and the rear, Sac-Town's frontcourt is a hollow cavern yearning for the light. The Kings' wing position has been an area of disarray since they let Rudy Gay walk in Free Agency and he was only a stopgap at the time. Justin Jackson, their 2017 first-round selection, is a developmental prospect currently and at best could develop into a rotational Three and D Guy. Skal Labissiere has went from high school phenom to the ultimate late bloomer at the four spot as a professional lacking the power to play on the block or the quickness to take his man off the dribble when facing up. His mid-range touch 5-10 feet from the basket is promising, but the jury is still out on how long can it blossom into a lethal weapon in is offensive repertoire. Then there's Willie Cauley Stein who since being introduced as the team's five man so Former King Demarcus Cousins could play at the four, hes gradually become the new standard of the 21st century big with qualities in rim-running and rim-protecting. His numbers have gradually increased since his rookie year and just this season he averaged around 12 points and 7 rebounds a game, but his rookie deal is nearing foreclosure and the conclusion is barring a breakout performance next year, Sacramento probably won't re-sign him.
A frontcourt piece is a lock for the King's selection, but which prospect is the most enticing to the organization at number two overall? Do they go the biggest need route and reach for a physically-questionable Michael Porter Jr. as their Small Forward or deliver with the best player available motto and find a way to make it work schematically if DeAndre Ayton falls in their lap? Leading up to the draft, we will soon know enough,
3. Atlanta Hawks (24-58, 15th Place in the Eastern Conference)
The Atlanta Hawks are in an overt rebuild mode through the recent transactions i've stated early in this article. With Schroder on the outside looking in of the franchise's future, a need at the lead guard position becomes a priority. A future wing to eclipse current Small Forward Kent Bazemore and an interior big to pair with second-year power forward John Collins also reign supreme as necessities for the future. If Ayton happens to fall to them at three, a young duo inside with the athletic Collins would grow into an eventual force in the Eastern Conference. All bets are that either Ayton or Duke Sensation Marvin Bagley will fall in their lap at three and they can build there from the inside out.
4. Memphis Grizzlies (22-60, 14th Place in the Western Conference)
The injuries to Point Guard Mike Conley and Center Marc Gasol left the Grizzless with two options in 2017. Grind it out like they're historically accustomed to in order to claim a spot in the Western Conference Playoffs or hold up the peace sign to the erosion before them and tank for a 2018 draft pick. They did the latter but sadly are on the outside looking in at the top three robbing them of possibly being involved in the sweepstakes of this draft's big three being Ayton/Doncic/Bagley.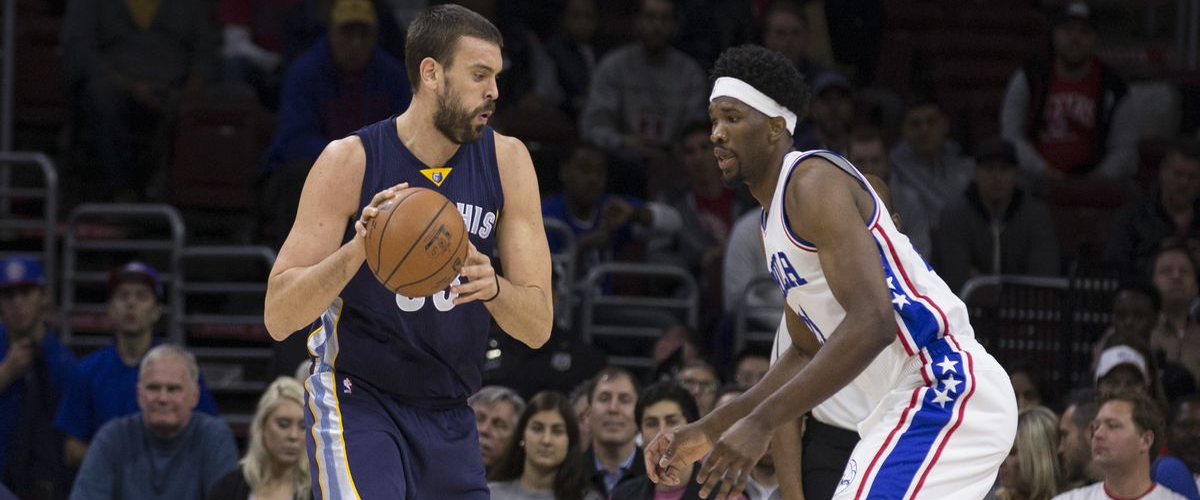 The good news is they can begin selecting the replacements of Gasol and Conley as their ages start to turn towards the dark side of thirty and their injury histories become leering and obvious to the human eye. A project like Center Mohammad Bamba makes since as a player with huge upside, but not coerced into major playing time with Gasol still on the roster allowing him to develop physically and mentally. Trae Young has a similar build to Mike Conley but is just a few inches shorter and has a completely different play style though it can be one that ignites a new flame in Grizzlies basketball. However, the hiring of JB Bickerstaff as their head coach shows that it won't be the last time Memphis is in the lottery during this decade and that they're all in for tanking to build a respectable foundation within the Western Conference.
5. Dallas Mavericks (24-58, 13th Place in the Western Conference)
The Dirk Nowitzki Farewell Tour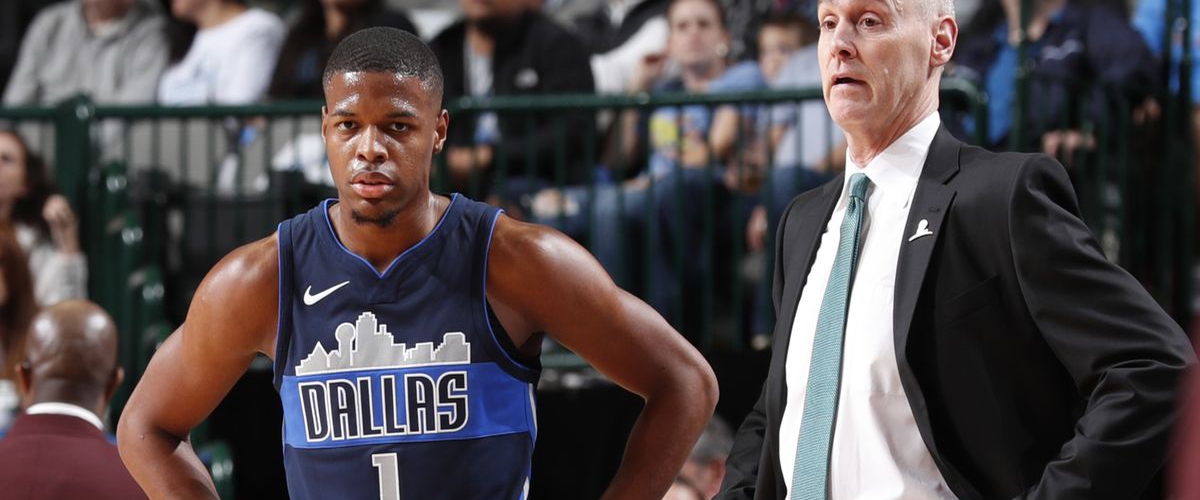 has already begun as Nowitzki heads into his possible final year with the team in 2018. The outlook on the franchise as he nears his end is mixed with a bevy of elder statesmen, a player amidst his rising prime in Harrison Barnes and a young building block for the future in Point Guard Dennis Smith Jr. There's a slight chance Dallas overpays for a center in free agency and they might actually strike gold when they do so. But even if they do, holes at the two and four spot are big. Wesley Matthews decided to opt-in on a contract that rewards him a huge sum of money but he's a shell of his former prime self. Dirk barely cracks 20 minutes a game leaving their PF spot a place where they can resolve an important issue. A reach for Michael Porter at five even with his injury history seems plausible and reasonable to add another element to an era of positionless basketball. Either way, they like Memphis is in a position where they'll have to make some very hard choices in terms of selecting players since they are not apart of the top three club.