NFL Top 10 500-Yard Passing Games: No. 10 Phil Simms (513 yards vs. Bengals, 10-13-1985)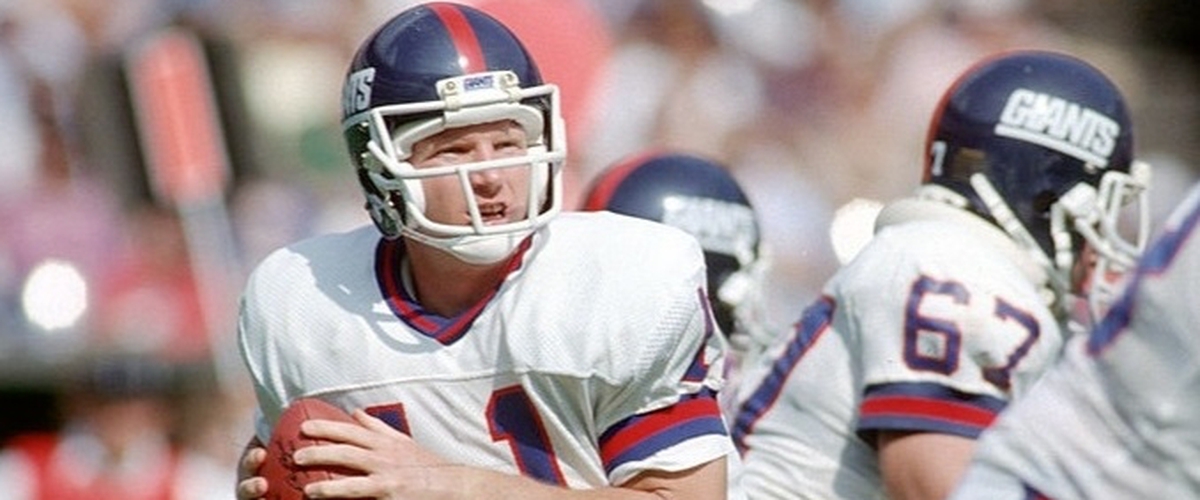 At the time, Phil Simms 513-yard spectacle was the second highest in NFL history only to Norm Van Brocklin, who threw 554 yards against the New York Yanks in 1951. Simms set three single-game Giants records: completions (40), attempts (62), and yards (513). The previous Giants record holder in attempts and completions in a single-game were held by Charlie Conerly, who had 53 attempts and 36 completions against the Pittsburgh Steelers in 1948.
The previous Giants record holder in yards in a single-game was Y.A. Tittle with 505 yards against the Washington Redskins in 1962.
Rookie tight end Mark Bavaro was the biggest recipient of Simms aerial-assault, catching a team-record 12 passes for 176 yards. The Bengals came into the game ranking dead-last in passing defense.
However, it did come with some miscues. Simms committed three turnovers, including two in the third quarter, a 24-yard pick-six by Bengals defensive back James Griffin, and a lost fumble at their own one-yard line, which the Bengals quickly cashed-in for another easy TD early in fourth quarter en-route to a 35-30 defeat at Riverfront Stadium.
Simms was also sacked 7 times by the Bengals defense for total of 70 yards.
In the early going, the Bengals looked as if they would run away with the game. Then the Giants climbed back relentlessly and it seemed they would win. Then they made mistakes and the Bengals seemed safe. Then the Giants rallied with a touchdown and a field goal in the last seven minutes, and if they had recovered an onside kick with less than a minute and a half remaining, they might have won.
''I didn't think they could stop us,'' said Giants coach Bill Parcells. ''But we just gave it away. I'm kind of embarrassed the way we played. I think we're a better team than we showed today. Nobody got it done, coach or player.''
After the game, all Simms could lament about was his mistakes, despite his record-breaking performance. "It doesn't mean much," Simms said of his statistics. "When we look at the game (films) tomorrow, all I'll see is what I screwed up. We gave away too many opportunities to win this game."
While Phil wasn't necessarily perfect on that humid afternoon at Riverfront Stadium, Simms performance came under the helm of Parcells, who favorably employed a ball-control running game and a smash-mouth defense. This game would be the only time in Parcells Hall of Fame coaching career he coached a 500-yard game QB.
What makes this game even more impressive is it came at the heels of a 432-yard effort against the Dallas Cowboys the week prior, albeit another loss. Simms 945 combined yards also set an NFL record for the most passing yards in a two-game span.
Phil would go on to make his first career Pro Bowl appearance at the end of the season. And while he would wait another year before hoisting the Lombardi Trophy, 1985 would be a sign of things to come for Wonder-Phil.