NBA 2017-18 Season Preview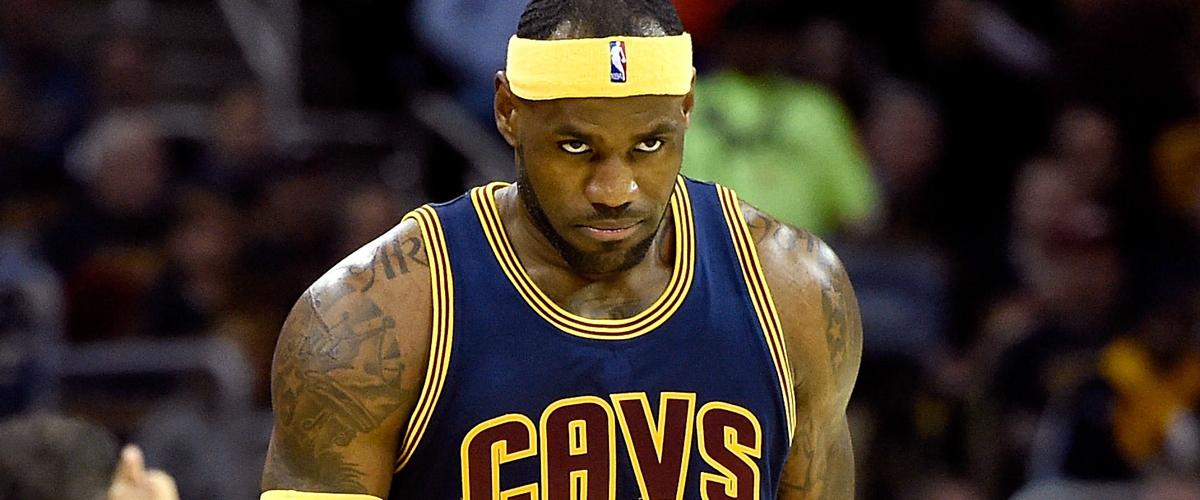 We're only 9 days away from the beginning of the NBA regular season! The Cleveland Cavaliers host the Boston Celtics in a battle of the two best teams in the East at 8:00 PM (EST). The Houston Rockets will try to showcase their improvement when they travel to Oracle Arena to play the defending NBA champion Warriors at 10:30. It would be pretty hard to ask for two better games than these ones to open up the season. What should we expect this season? Let's find out by taking a peek at The Best Foote Forward's projected standings for the year, followed by NBA Award predictions!
Eastern Conference:
1: Boston Celtics (58-24)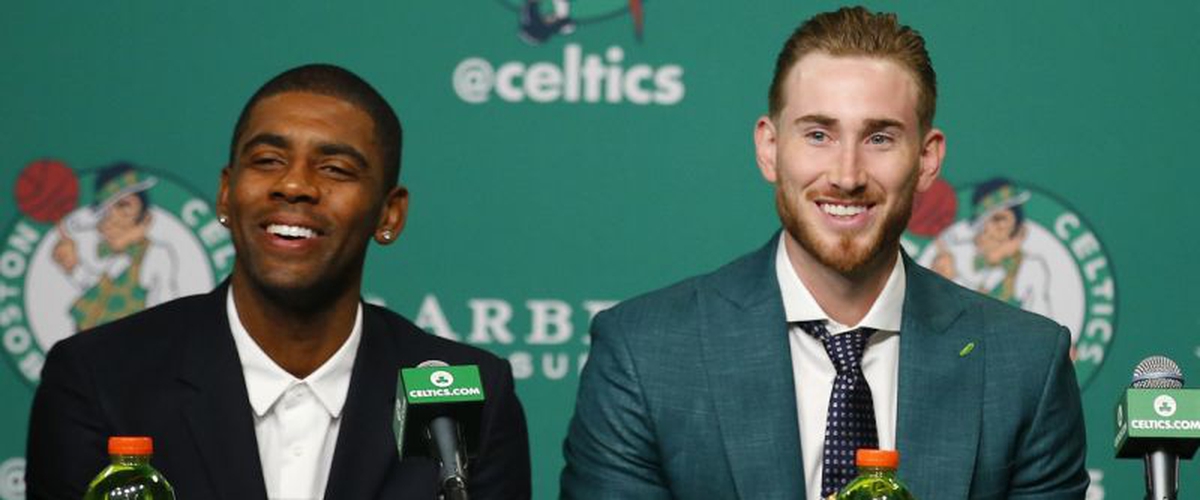 Boston's offseason is viewed in two ways:
"Great job! We're going to win the East this year! Go Celtics!"
"Nice try, better luck next time!"
I'm part of the latter. Although Boston definitely improved by acquiring Gordon Hayward, the Kyrie Irving trade may come back to bite them. Kyrie will help the Celtics put up points in the regular season, but not having Jae Crowder around to help play defense will be a bummer come playoff time. Not to mention the best defender on the team is in Detroit (Avery Bradley). Come playoff time, I'm not a believer in Boston. They're plenty good enough to compete for the top spot in the East again, though.
2: Cleveland Cavaliers: (57-25)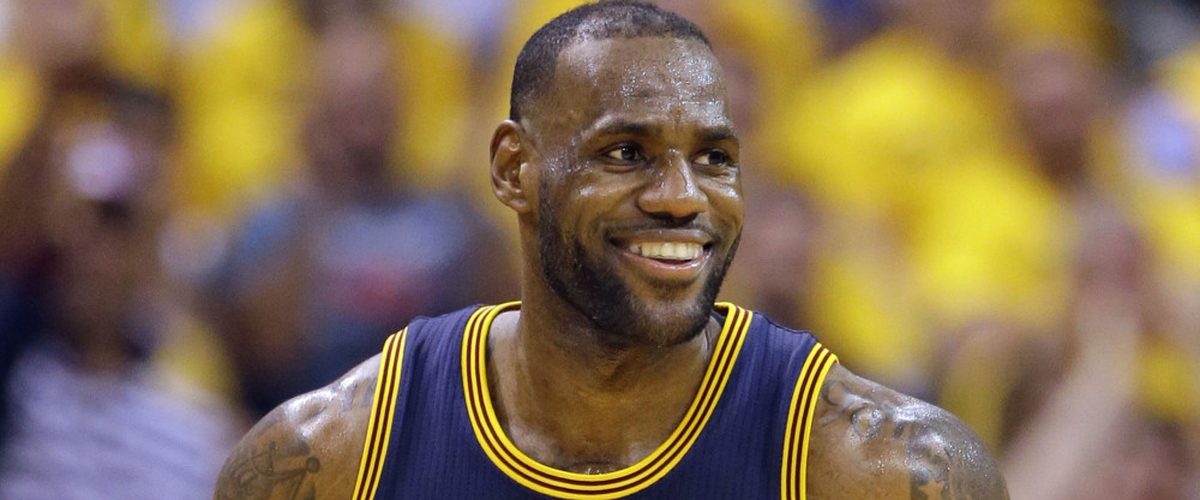 The Land quietly put together a great team this offseason; definitely one that is better suited to play Golden State. Kyrie Irving was on his way out - whether the Cavs liked it or not. Cleveland was able to recoup with Jae Crowder (a very solid player who's a great defender) and a nearly comparable player in Isaiah Thomas. This is without mentioning all the veterans new GM Koby Altman was able to sign. Just think about this lineup come finals time:
Starting 5: IT, Wade, LeBron, Crowder, Love
Bench: Rose, JR Smith, Korver, Frye, Thompson
Oh yeah; Richard Jefferson, Jeff Green and Iman Shumpert are on the team, too. D.E.E.P.
3: Washington Wizards (52-30)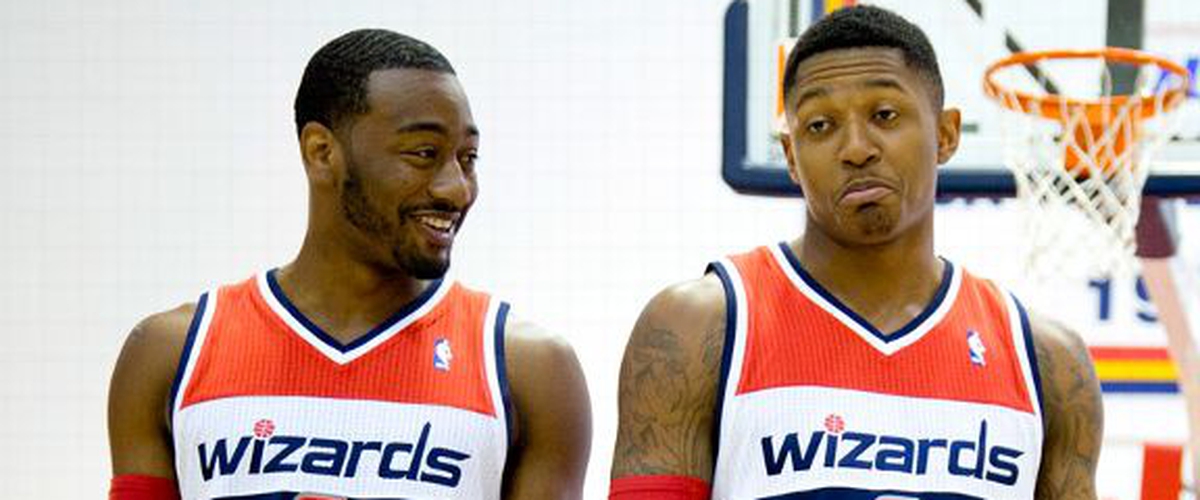 The Wizards are an interesting team. They're bringing back largely the same roster from a year ago, but last year left a feeling that there's more in store for this core of John Wall, Bradley Beal and Otto Porter Jr. A three-win improvement from last season isn't out of the question: this core should continue to get better with experience. The pressure is on for playoff victories in the nation's capital.
4: Toronto Raptors (49-33)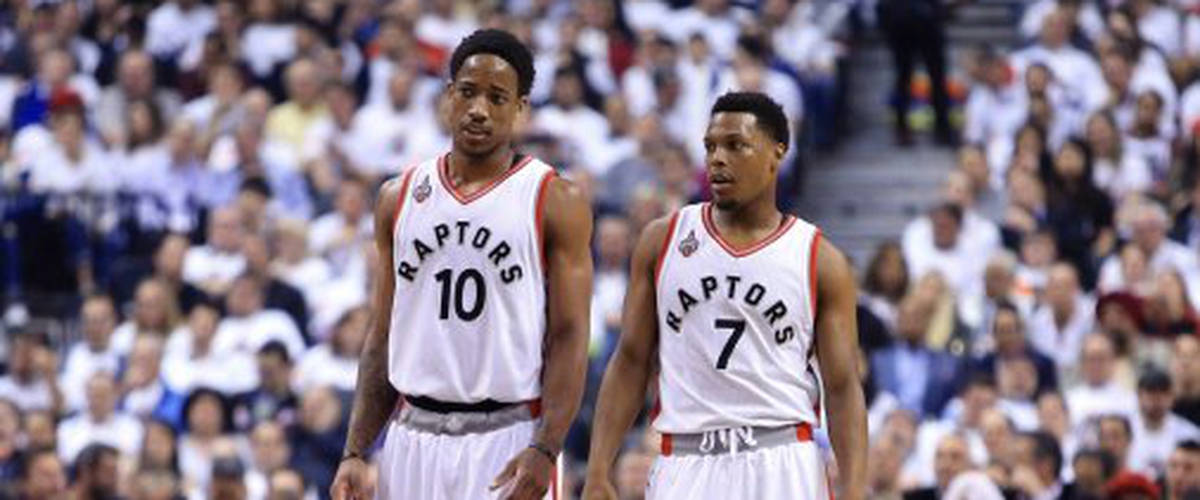 The Raptors lost Patrick Patterson this offseason. They brought back Kyle Lowry. Not too much to dive into here. They're eerily similar to the Wizards, except there's a big three in Washington compared to a big two in Toronto. Expect another high seed and another trip to the playoffs for the Raptors this year.
5: Milwaukee Bucks (46-36)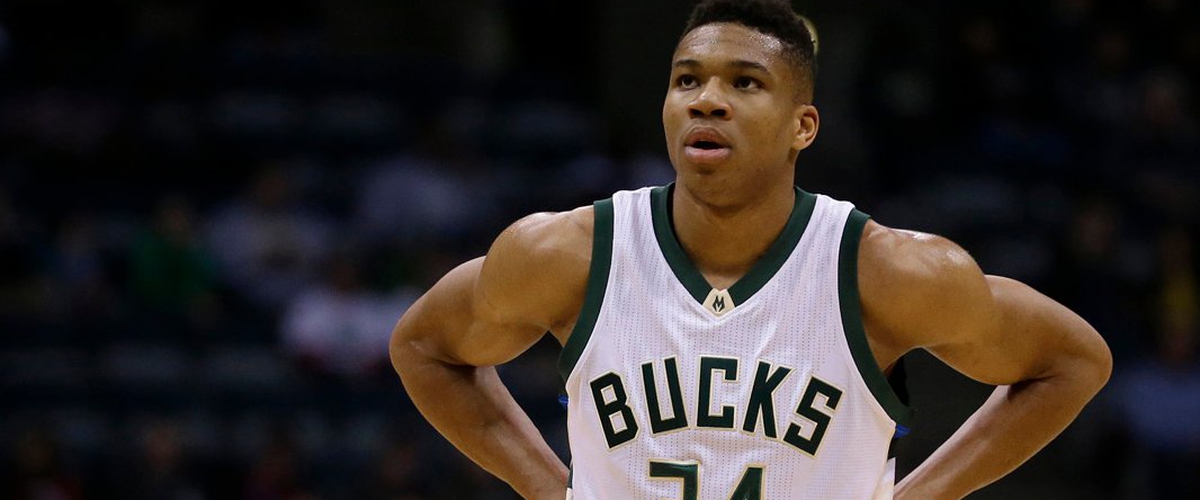 This team is very intriguing. The frontcourt has a good balance of young and veteran talent (Thon Maker, Jabari Parker, John Henson and Greg Monroe) and there's some great young talent in the backcourt (Khris Middleton, Gerald Green, Malcolm Brogdon and Matthew Dellavedova). The Bucks have a kid named Giannis Antetokounmpo, too. I've heard he's decent. All jokes aside, the Bucks could easily be higher on this list if the youth develops quick. They'll be fun to watch as the year unfolds.
6: Miami Heat (44-38)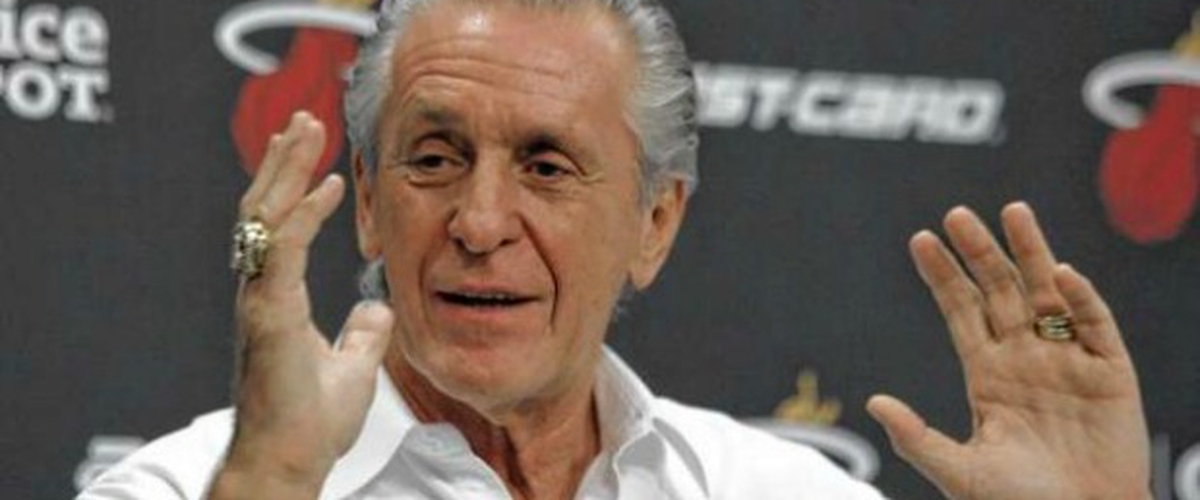 Another team that is going to be fun to watch. Goran Dragic and Hassan Whiteside are the "stars" in the lineup, with Dion Waiters coming into his own last season as a quality shooting guard in this league. Tyler Johnson, Josh Richardson and Justice Winslow will spend a lot of time on the court this year. Kelly Olynyk was a good offseason addition to help share time with James Johnson at power forward. Miami is a deep team that will only go as far as that depth takes it.
7: Philadelphia 76ers (41-41)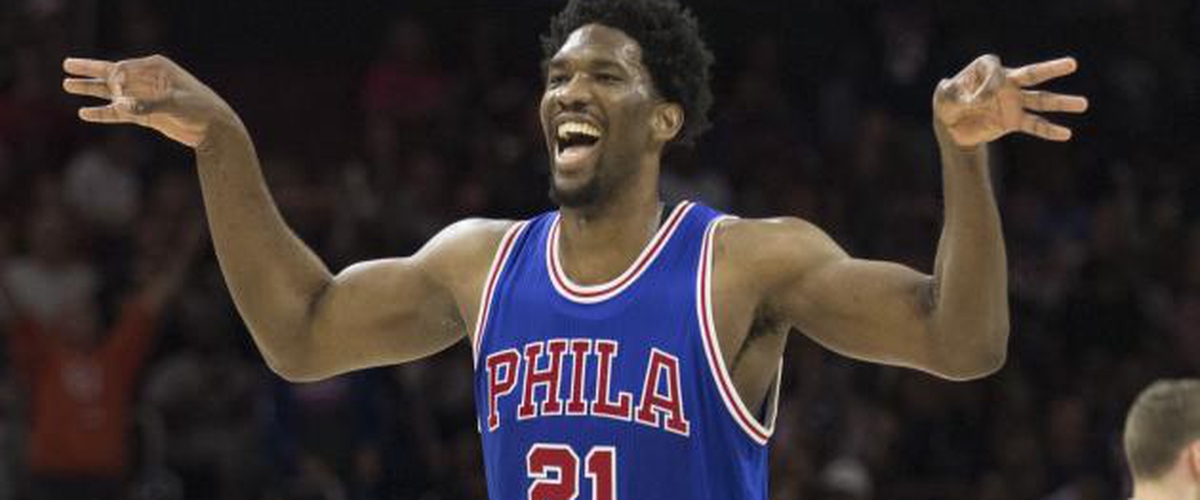 Trust the process? Ben Simmons is healthy for his "rookie" season, Joel Embiid should be good to go when the season tips off and Markelle Fultz should be a bona fide scorer from day one. Amir Johnson and JJ Redick are under-the-radar additions that will provide an influx of veteran leadership to this ultra-young core. IF Embiid and Simmons can stay healthy, the process might find their way into the playoffs. It's a big if, though. This will be a fun season for the 76ers.
8: Charlotte Hornets (40-42)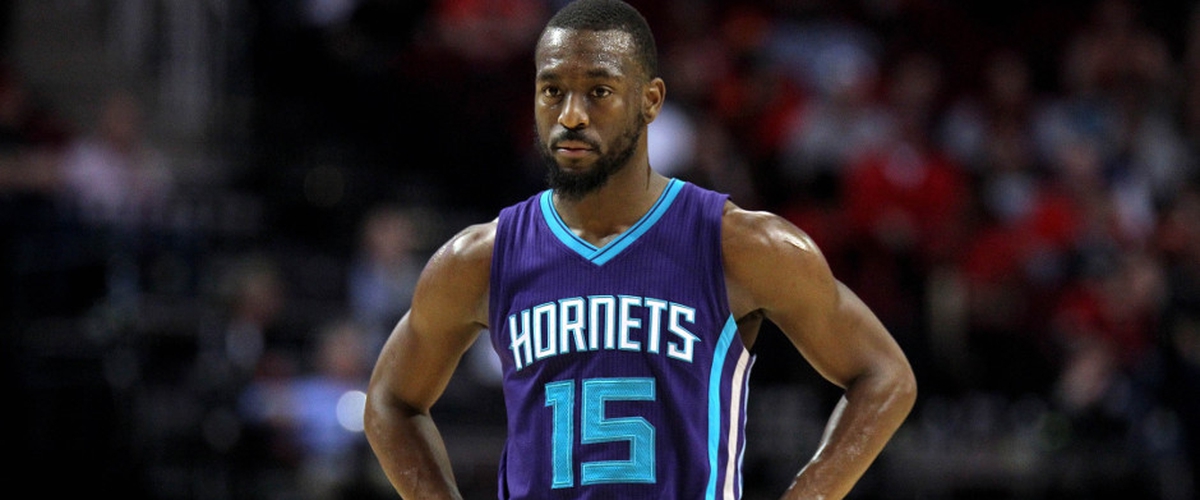 Poor Kemba Walker. He's such a talented player, yet he's stuck with injured players and guys who are over the hill (sorry, Dwight Howard). Nicolas Batum is already out 6-8 weeks with an elbow injury, so it looks like Walker and rookie Malik Monk are going to have to play their best basketball to keep this team afloat until Batum returns. Howard can still be a productive player in this league when healthy. Health is absolutely the key to this season for Charlotte, and they're not off to a good start.
9: Detroit Pistons (39-43)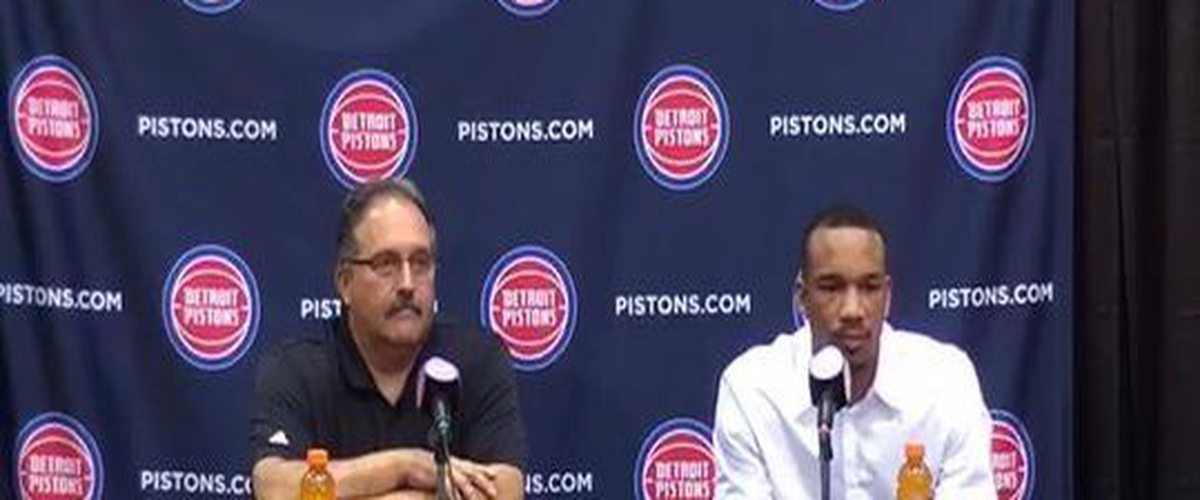 Trading Marcus Morris for Avery Bradley was a good move by the Pistons. Bradley is a competent offensive player and an elite one on the defensive end. Losing Kentvious Caldwell-Pope to the Lakers hurts, though. Every year, the Pistons preach patience with a young core that is eventually going to put the pieces together and get into the playoffs. This isn't going to be that year in motor city.
10: Orlando Magic (35-47)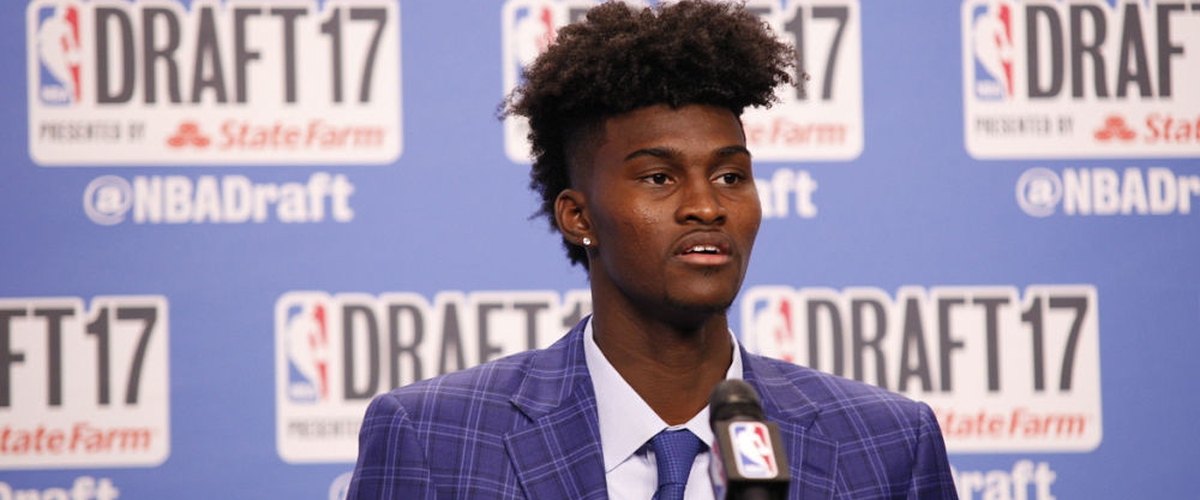 Jonathan Isaac is an interesting prospect. He brings NBA-ready defense to the table but is far from NBA-ready on the offensive end. The Magic are very young. Adding Marreese Speights to the mix is a step in the right direction, but not a big one. Experience helps young players improve, so the Magic should be able to do so - just a bit.
11: New York Knicks (31-51)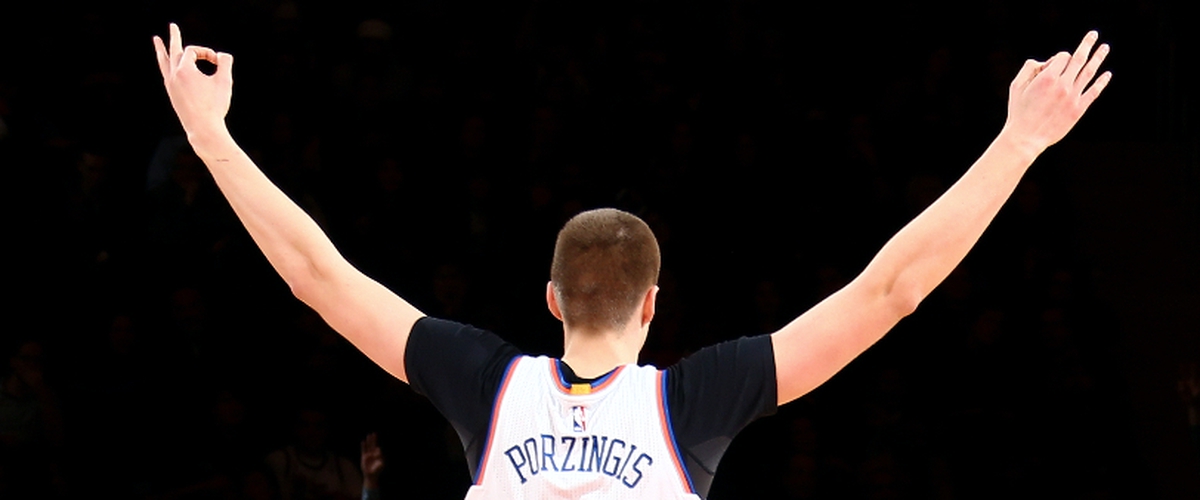 No Derrick Rose. No Carmelo Anthony. Frank Ntilikina, Michael Beasley and Enes Kanter? Okay. Kristaps Porzingis thought last year was frustrating, wait until he gets halfway through this season. Rebuilding year for the Knicks: not something fans like, but will have to embrace.
12: Indiana Pacers (30-52)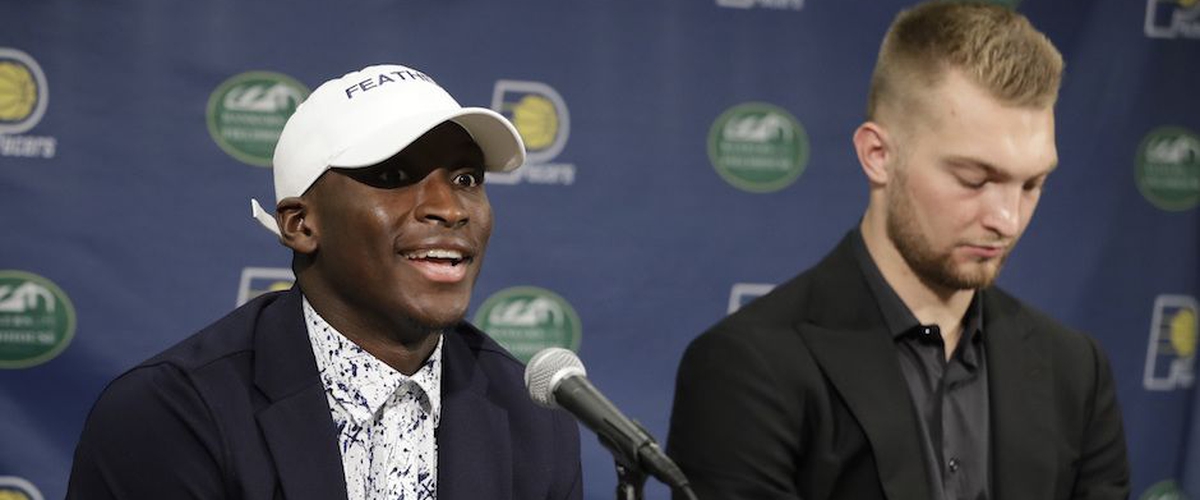 Jeff Teague and Paul George are gone. That's a loss and a big loss. Victor Oladipo is a good guard, but where is the rest of the offense going to come from? Thaddeus Young? Domantas Sabonis? Lance Stephenson (who might be starting)? It'll be a rough year for the Pacers, but we can't say we didn't see the writing on the wall.
13: Brooklyn Nets (30-52)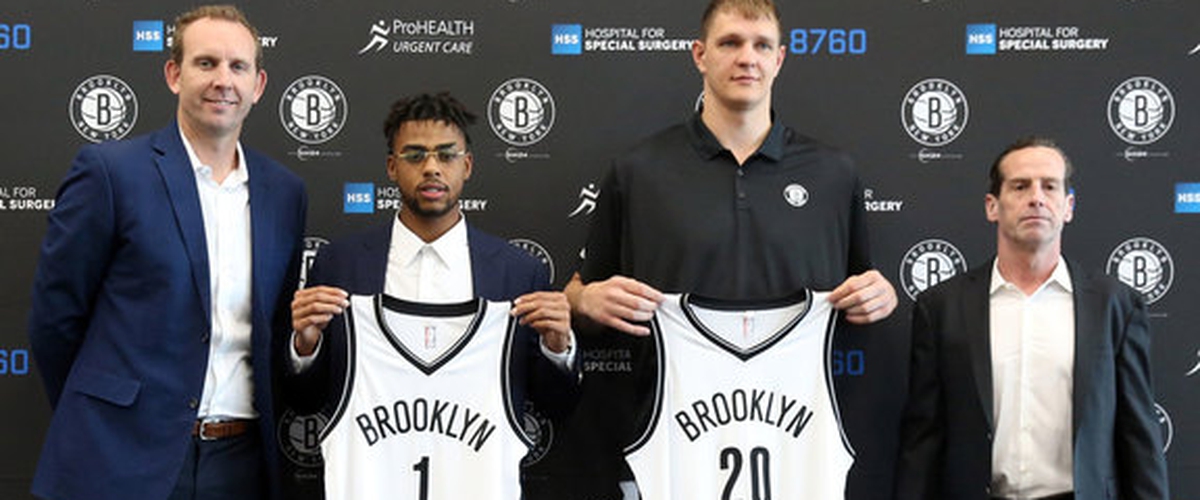 DeMarre Carroll is going to help the team solidify the wing position. D'Angelo Russell has the potential to develop into a very good player in Brooklyn. The problem is, the Nets are so young and the team doesn't possess any bigs. Improvement will happen, but this will still be a bad team.
14: Atlanta Hawks (29-53)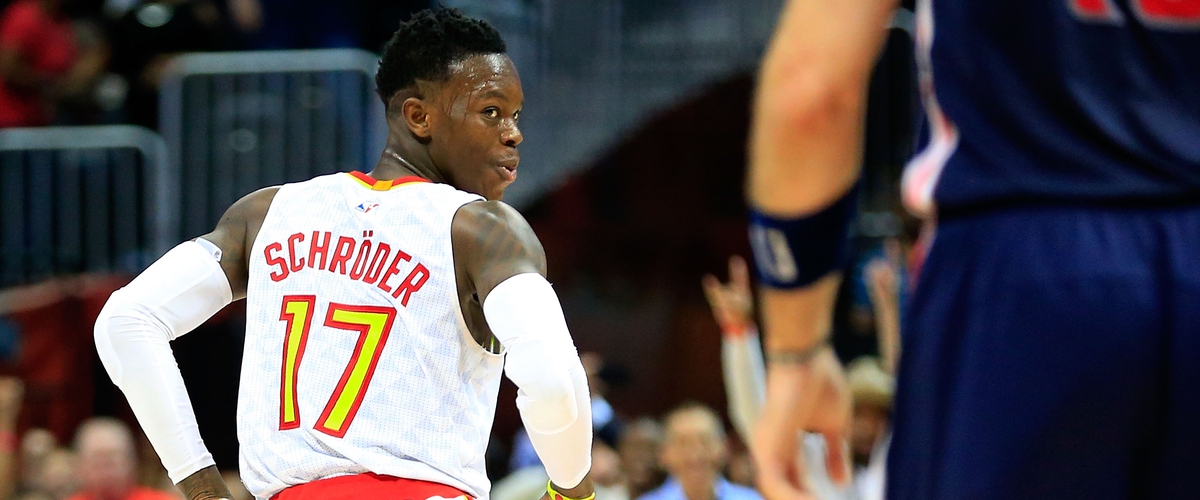 The Hawks might take the largest step back in the entire NBA. Losing Paul Millsap was huge. Dwight Howard was a pretty big deal, too. Any time your two best players walk out the door, you're in for a rough year. Mike Muscala and Taurean Prince might make up 2/5 of the starting five this season. I'm so sorry, Dennis Schröder.
15: Chicago Bulls (25-57)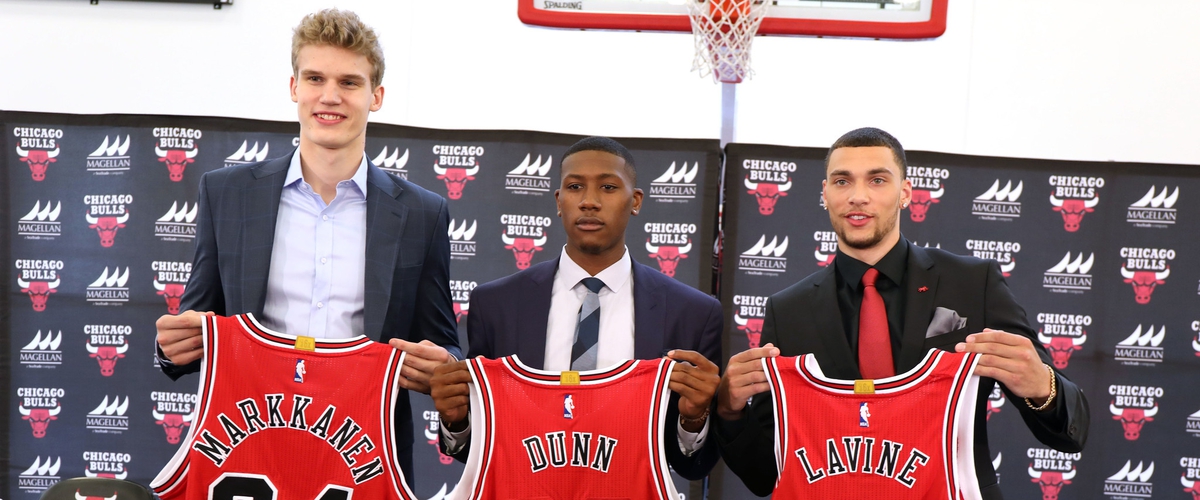 Rough, rough rough. Rough will be the word to describe this season for the Bulls. Rajon Rondo, Dwyane Wade and Jimmy Butler are no longer on the team. Kris Dunn, Zach LaVine and Lauri Markkanen are interesting prospects, but not interesting enough to make up for the rest of this team. Chicago will compete with Atlanta for the bottom spot in the Eastern Conference this year.
That's it for the East, let's see what's going to happen this year in the west.
Western Conference:
1: Golden State Warriors (66-16)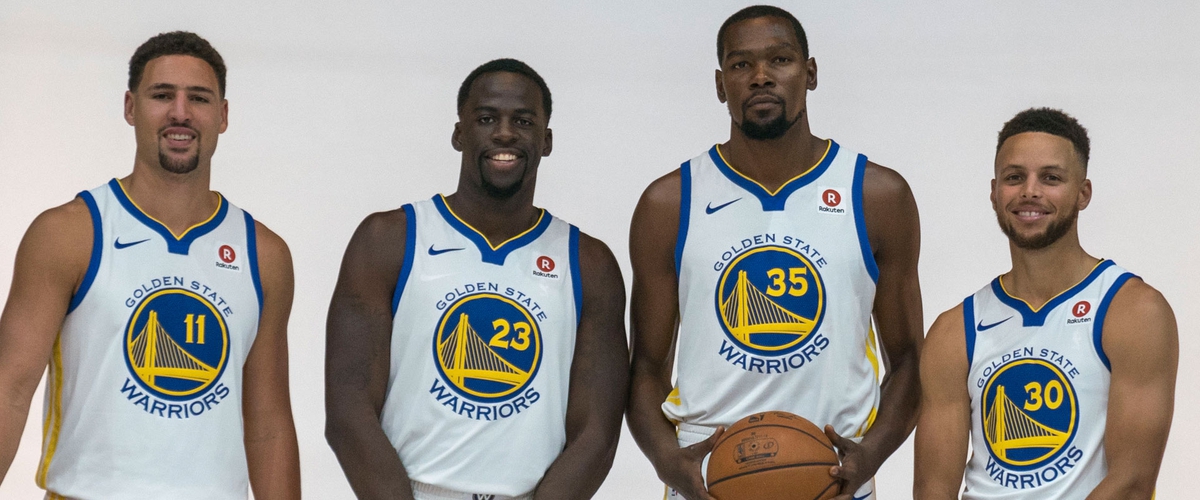 Self-explanatory. The starting five for the Dubs returns, along with the team adding rookie Jordan Bell, sharpshooter Nick Young and forward Omri Casspi. Assuming health, Golden State will easily run away with the best regular season record in the NBA.
2: Houston Rockets (60-22)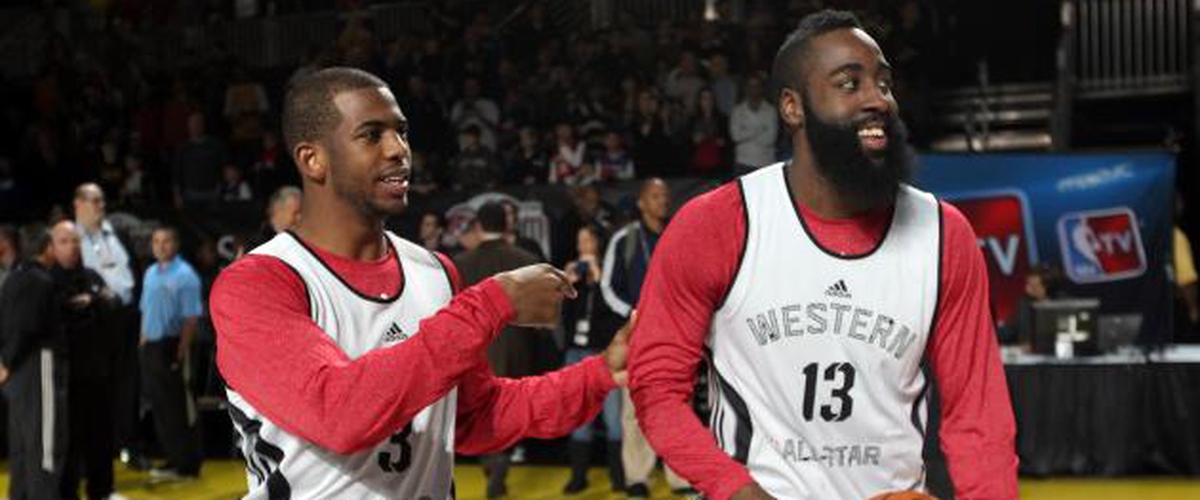 Houston had a great offseason. Any time you add a top-10 player to your roster, you're winning. Also, PJ Tucker and Luc Mbah A Moute will solidify the defense for the second unit. A team that was already one of the top 3 offensive units in the NBA should be the same, if not better, this season and should be significantly improved on the defensive end. Watch out for the Rockets come playoff time.
3: San Antonio Spurs (57-25)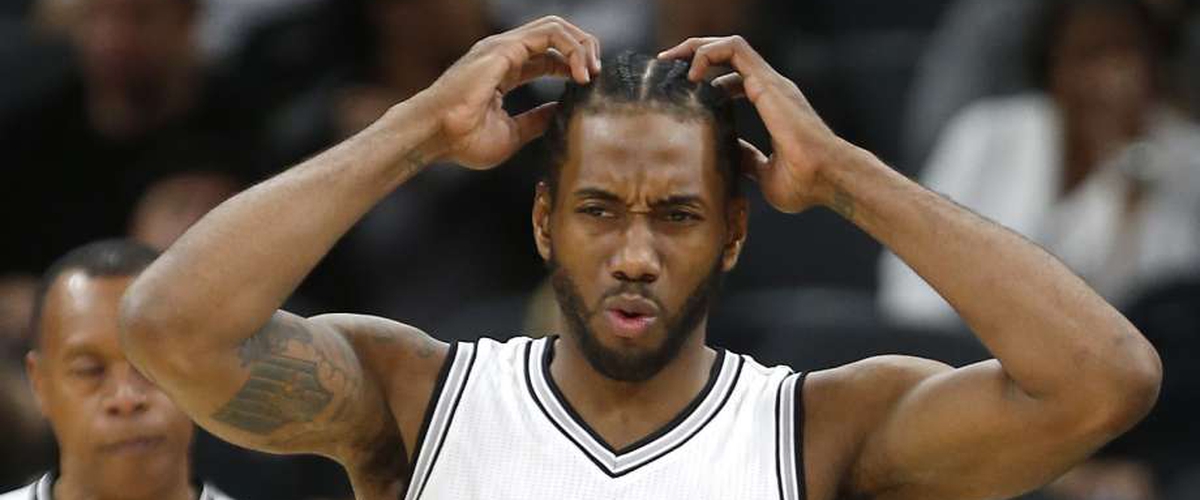 Kawhi. Kawhi, Kawhi, Kawhi. Yes, Pau Gasol is old and Tony Parker is hurt. Yes, LaMarcus Aldridge is unhappy. Kawhi has this under control. This will be his season to take complete control of the team and make a statement by carrying them to a near-60 win season. Rudy Gay was a quiet, yet monumental pickup for this team as it needed some added scoring when the second unit takes the floor. Another Spurs-type season should be expected.
4: Oklahoma City Thunder (55-27)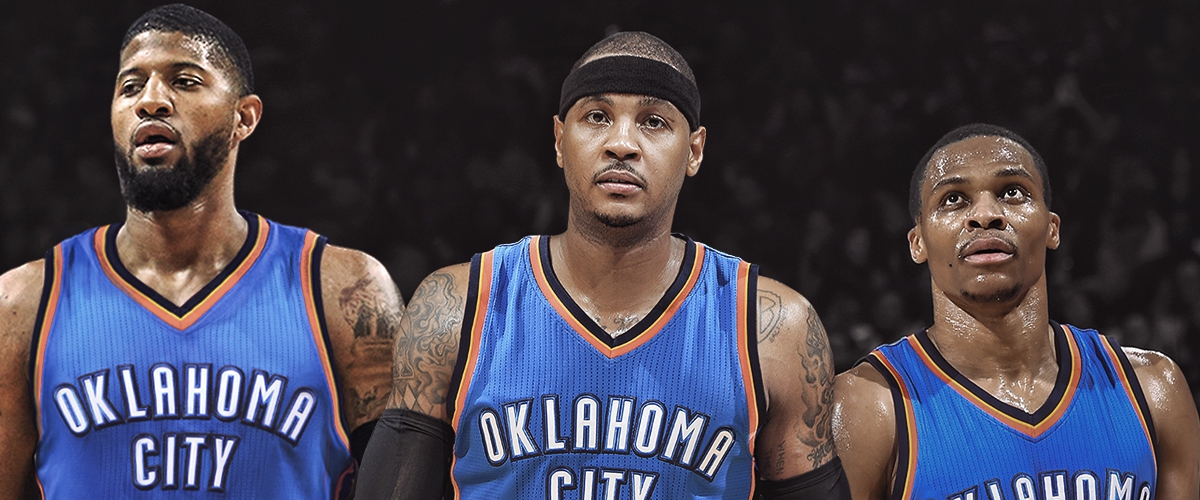 Paul George and Carmelo Anthony may have been the two biggest acquisitions of the offseason. George is a superstar on both ends of the floor and Anthony has shown this preseason that he's still got it on the offensive end and is willing to share the ball with his teammates. There's only one problem: the bench, or lack thereof. OKC has a very limited amount of players they can count on to be productive when the starters aren't on the court. This lack of depth might get exposed against juggernauts like Houston and Golden State.
5: Minnesota Timberwolves (48-34)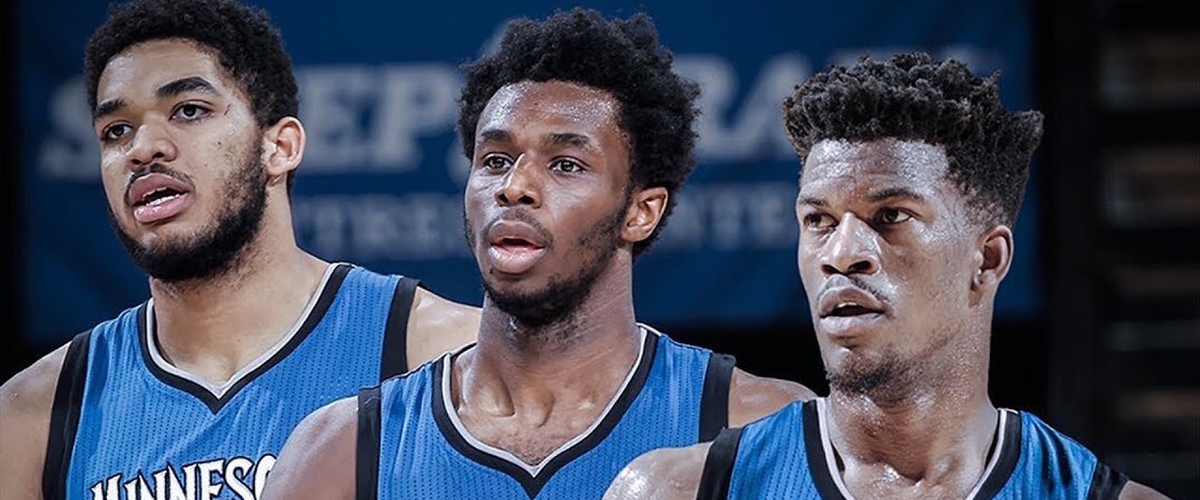 Another young team poised to take a huge step forward this season. Jimmy Butler and Jeff Teague are great additions to this team, along with Jamaal Crawford to play the 6th man role. With expected improvement from Karl-Anthony Towns and Andrew Wiggins (along with Butler and Teague doing what they do), this team is going to be a lot of fun to watch and root for. Playoffs in Minnesota this year? Anything else would be a disappointment.
6: Los Angeles Clippers (46-36)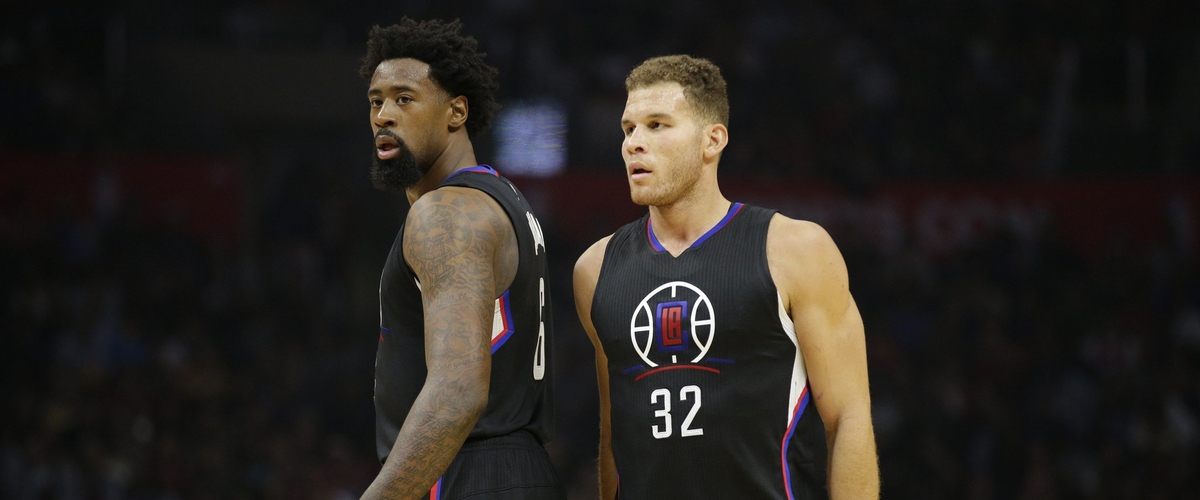 Many people are down on the Clippers following their loss of Chris Paul. Don't get me wrong, this is a huge loss, but the Clippers recovered about as well as they possibly could have this offseason. Blake Griffin decided to re-sign with the team and talented forward Danilo Gallinari joined him. Chris Paul agreed to a sign-and-trade with the Rockets for Lou Williams, Patrick Beverly and Sam Dekker. Dekker and Williams will provide instant scoring off the bench and Beverly should start at point guard. Milos Teodosic comes from Europe to join this squad, and he looks pretty darn good in the preseason. The Clippers won't be that bad after all.
7: Denver Nuggets (45-37)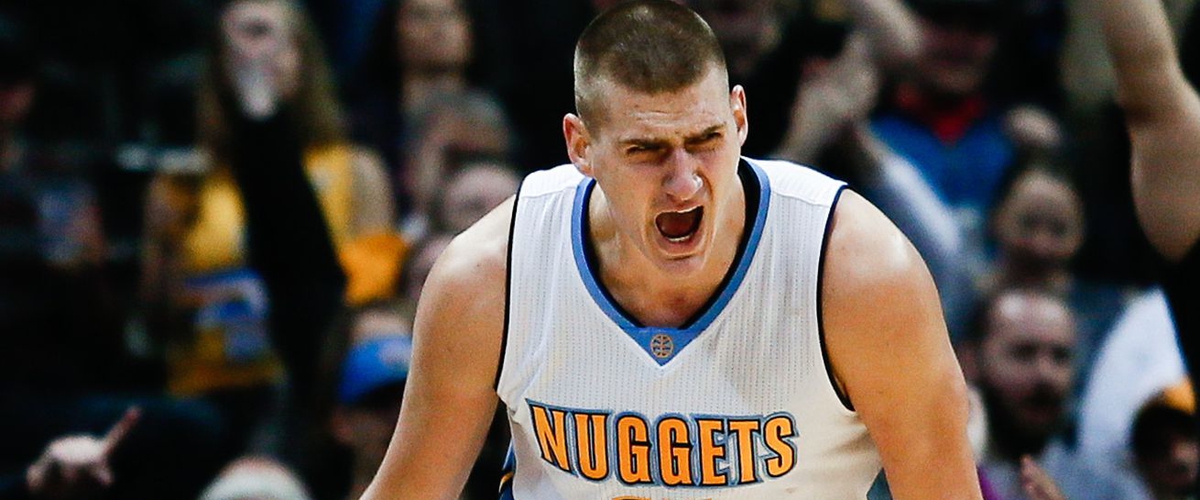 Nikola Jokic is the key to the Nuggets' success this season. If the big continues to put up near-triple-double stat lines, this projection will be low. If he struggles this year, this projection will be very high. Something in the middle seems fair. Adding Paul Millsap gives the 'Nugs some help on the offensive end and with another year of experience for Emmanuel Mudiay, Jamal Murray and Gary Harris, it'd be foolish to not expect this team to win just 5 more games than it did last season.
8: Utah Jazz (44-38)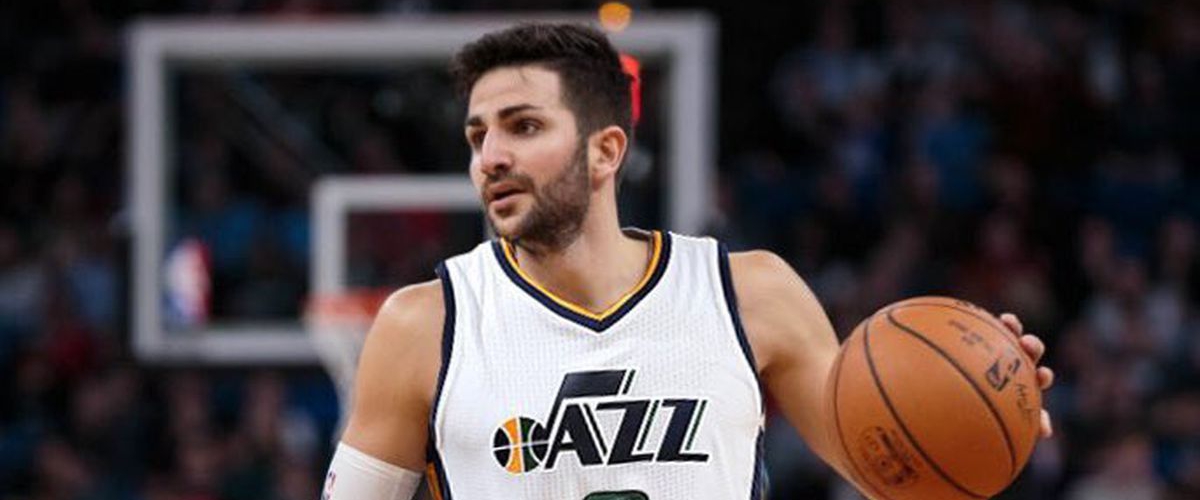 Losing Gordon Hayward is huge. The team will rely on youth and health more this season than it ever has. Ricky Rubio will make this defense even more formidable than it was a year ago, along with helping the offense run smoothly. Donovan Mitchell, Alec Burks and Rodney Hood are all crucial to the success of he Jazz. If all three play well, the Jazz should minimize the drop off from the absence of Hayward. If two of the three struggle, Utah will be a few spots lower than the 8th seed in the stacked Western Conference.
9: Portland Trailblazers (43-39)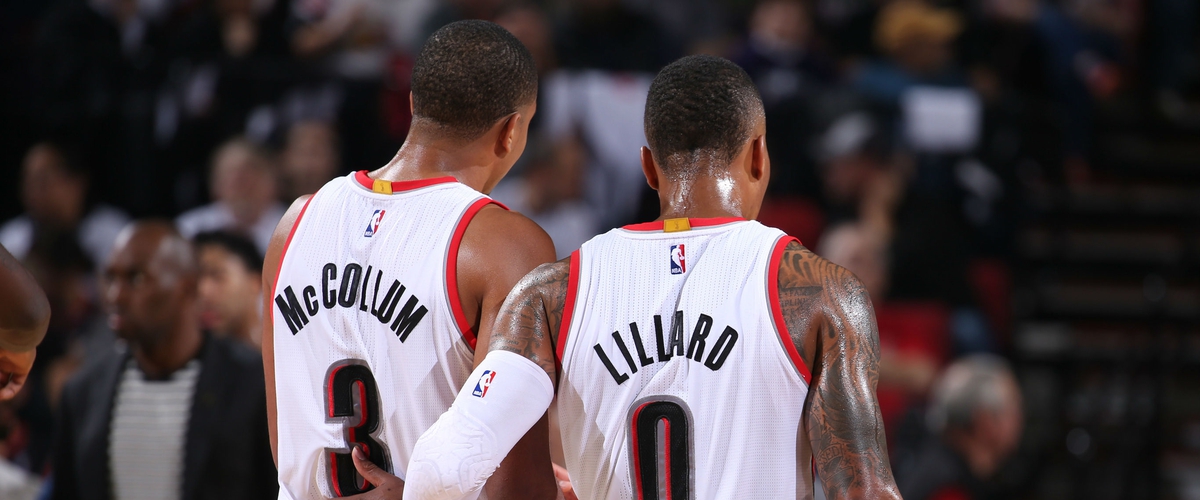 Jusuf Nurkic experienced a lot of success after coming to Portland last season, averaging 15 points, 10 rebounds, 3 assists and 2 blocks in just 29 minutes per game. Damian Lillard and CJ McCollum are going to perform as usual this season, but the problems lie with the defensive performance of this team and the lack of a bench. Both are going to be problems, no matter how many points are put on the board.
10: New Orleans Pelicans (40-42)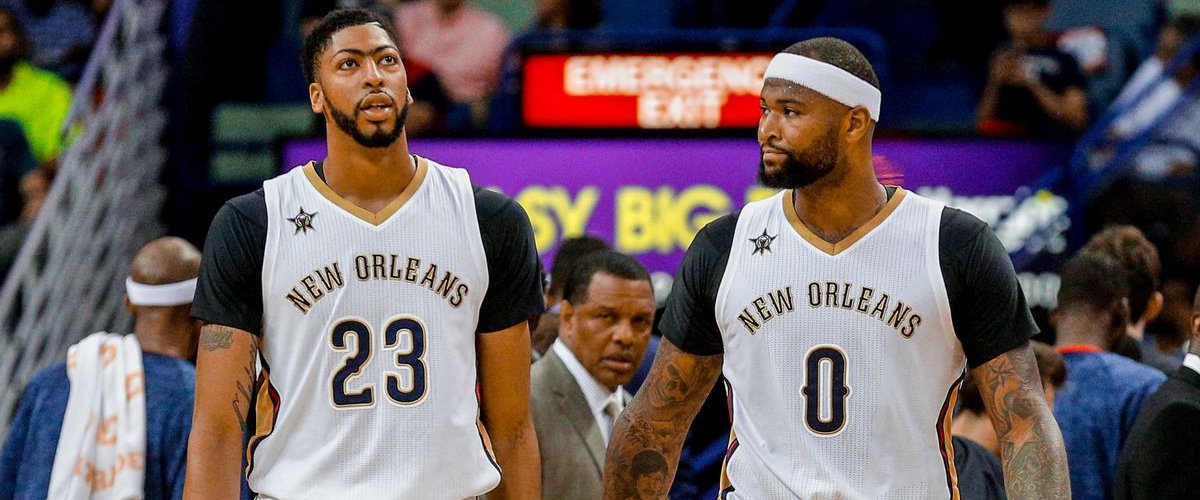 Take a look at this starting five:
Rondo
Holiday
Cunningham
Davis
Cousins.
That looks pretty darn good (aside from Cunningham), right? Right.
Issue: Dante Cunningham is starting at the small forward position for the Pelicans. That says a lot about the lack of depth on this squad. Until the bench is constructed better, this team is only as good as its last man.
11: Memphis Grizzlies (39-43)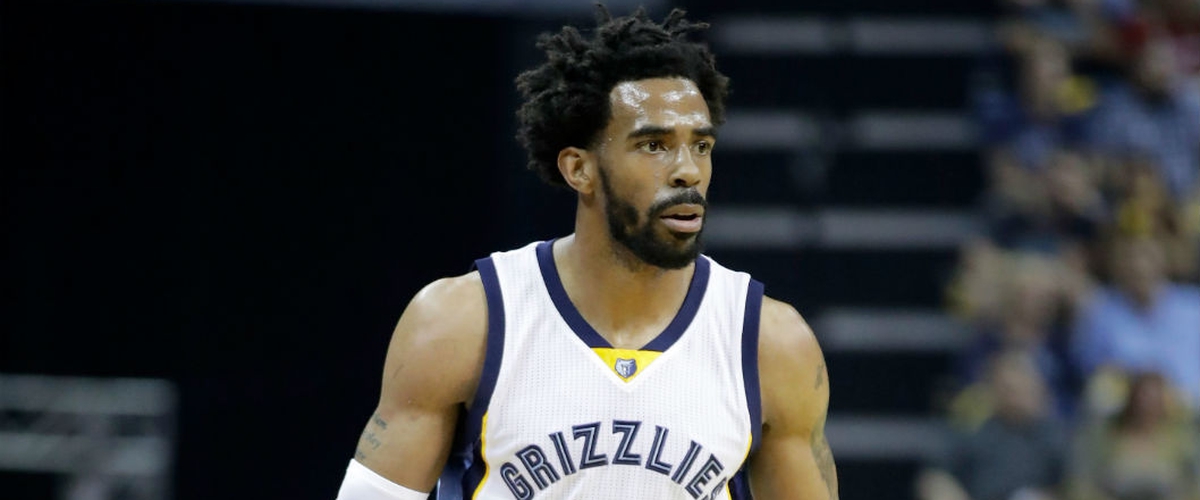 The Grizzlies aren't a fun team to watch, but they're so fundamentally sound. Mike Conley is a great point guard and Marc Gasol is a great center. Vince Carter, Tony Allen and Zach Randolph are all gone. Ben McLemore was a great signing, but he broke a bone in his foot shortly after signing his contract. That will be the theme for the season for Memphis - paper-thin depth and paper-strong health. A rebuild around Conley (who isn't getting any younger) needs to start following this season.
12: Dallas Mavericks (35-47)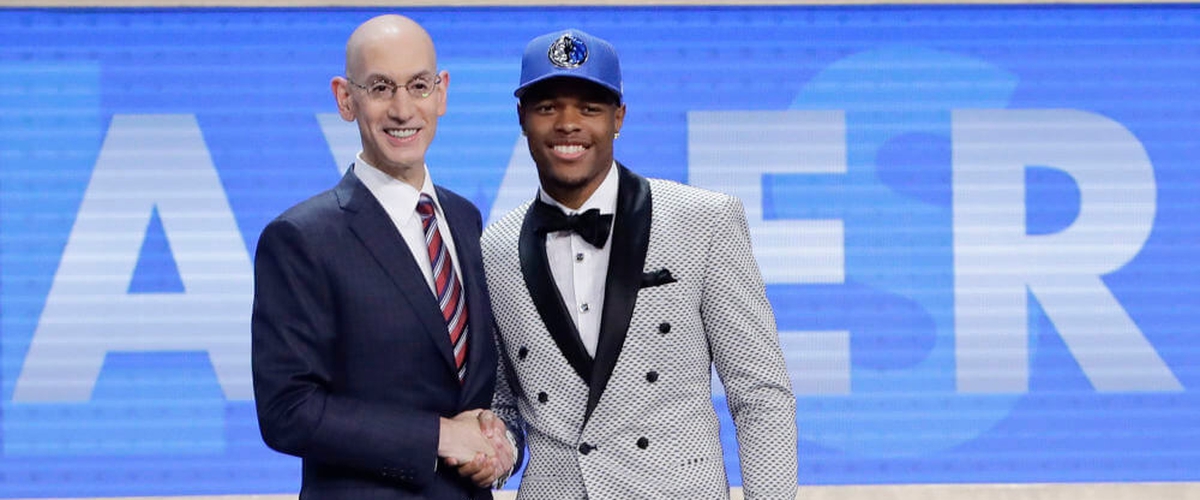 Yes, Dirk is still in the NBA. It's amazing, the former superstar is entering his 20th season with the team. Unfortunately, he doesn't have much of a team to look forward to. The Mavericks drafted promising rookie Dennis Smith Jr. (a supreme talent who is a candidate for ROY) and expect a lot out of him in his rookie season. Nerlens Noel and Harrison Barnes are entering another year with the team; Dallas should be a bit better than it was last season.
13: Los Angeles Lakers (35-47)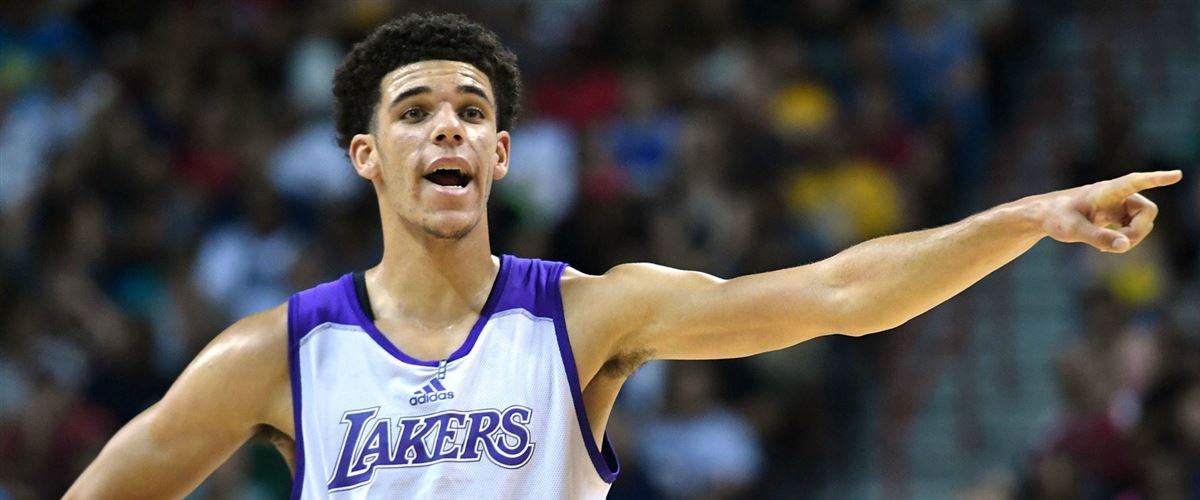 This Lakers team is going to be exciting. I'm a big fan of Lonzo Ball and Brandon Ingram. Brook Lopez was a solid add this year (on the offensive end of the court) and a healthy Julius Randle is going to make a big difference with another year of improvement. Ingram should take a big step forward in his second season and Kentavious Caldwell-Pope will provide some spark for the offense as well. Kyle Kuzma could be a pleasant surprise for this team, but youth is hard to overcome. The future is bright for LA, but expect some growing pains this year.
14: Phoenix Suns (31-51)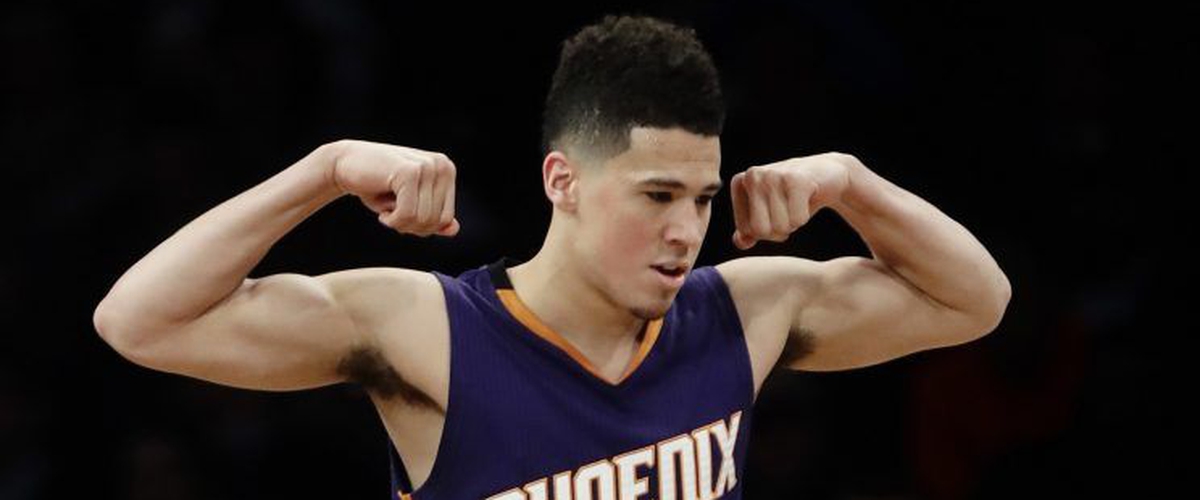 Josh Jackson is an NBA-ready defender. He will be as good as his jump shot allows him to be at the NBA level. Devin Booker will look to improve his already great offensive game and Marquese Chriss should translate some of his athleticism into more points for the Suns. Much like the Lakers; too much youth and not enough time to let it fuse. Suns fans will take a page out of the 76ers' book and Trust the Process until this core is ready to win.
15: Sacramento Kings (26-56)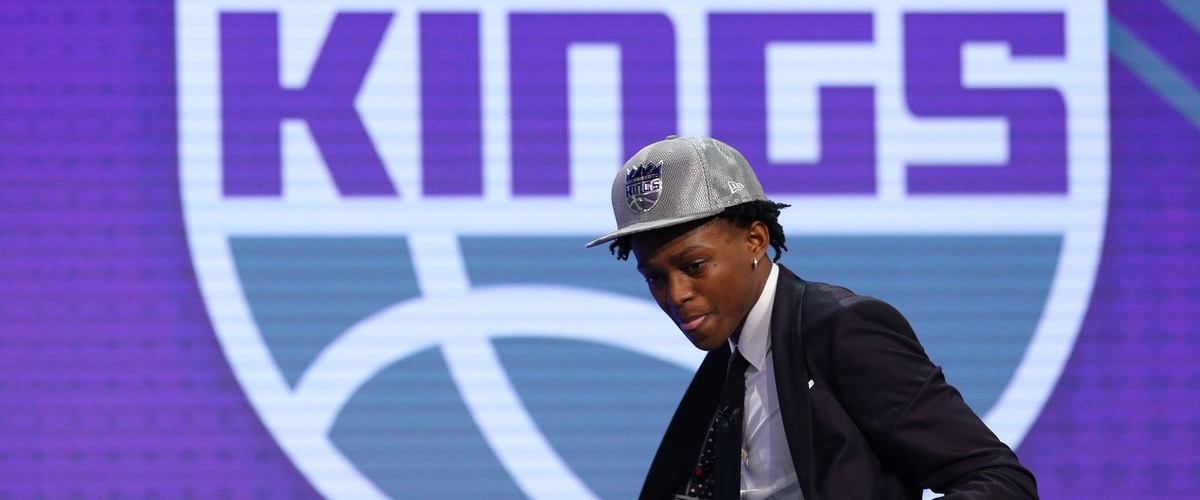 The Kings are going to take a step back this year, but it's a good step back. De'Aaron Fox is an electric point guard who will use his blazing-fast athleticism to make a lot of highlight-reel plays this year. Frank Mason and Harry Giles will display flashes of potential throughout the year. Buddy Hield may find himself the leading scorer on this team. So much youth in the bottom of the West; the Kings are following that trend.
Now let's take a look at our NBA Award winners this year!
Most Improved Player: Kristaps Porzingis (Knicks)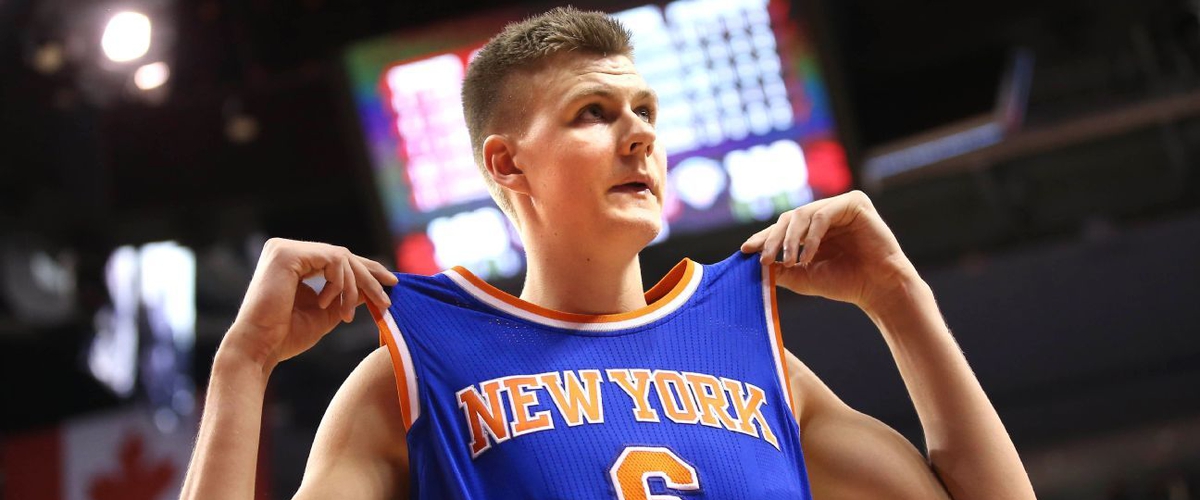 This year is big for Kristaps Porzingis. It's not very easy to improve on a stat line of 18 points, 7 rebounds and 2 blocks per game, but there's absolutely room to do so. If Porzingis can raise his shooting percentage to 50% and his rebounding average to 10 per game, he might win the award. He needs to establish the Knicks as his team.
Also Considered: Brandon Ingram (Lakers), Rodney Hood (Jazz)
6th Man of the Year: Eric Gordon (Rockets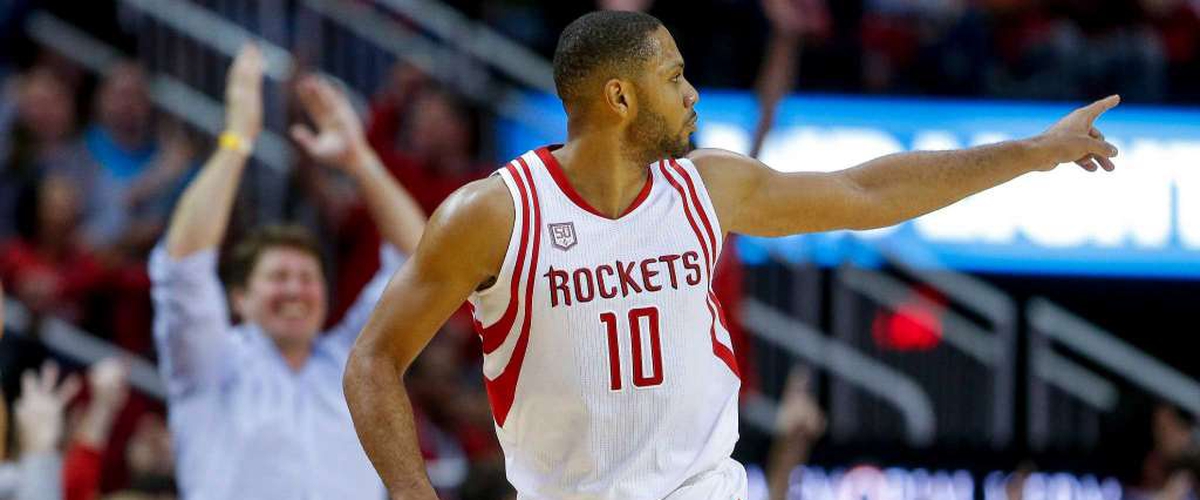 Gordon averaged 16 points, 2 rebounds and 2 assists per game last year (not bad, eh?) on 40% shooting from the field. Raising that percentage will be crucial to him winning 6th Man of the Year. The more shots fall, the more points he scores. The more points he scores, the more likely it is he wins the award. Playing some defense may help his cause as well...
Also Considered: Lou Williams (Clippers), Robert Covington (76ers)
Coach of the Year: Steve Kerr (Warriors)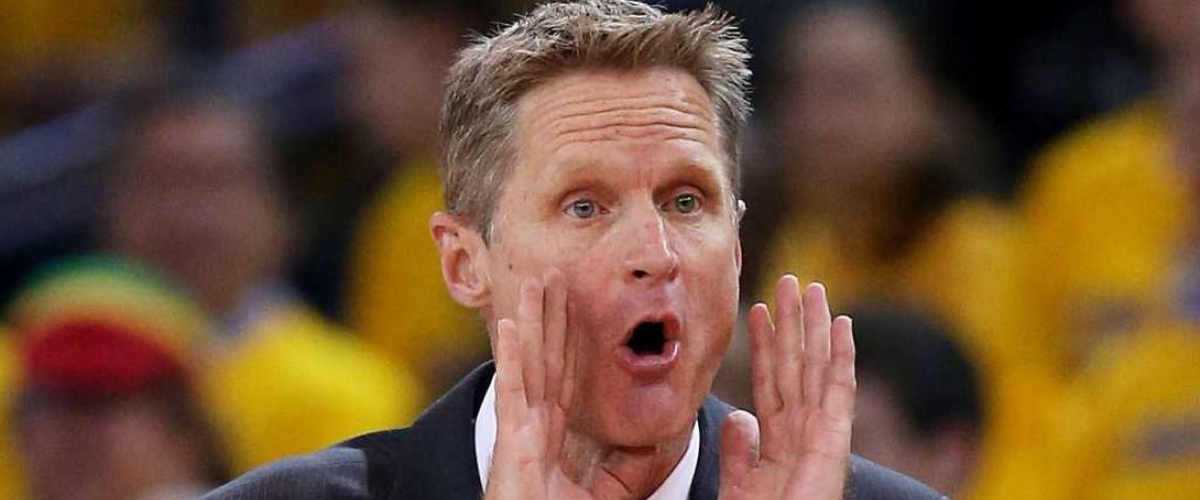 This one wasn't too hard to think of. Steve Kerr, barring another back problem, should coach the Dubs for the entire season and with all the talent on this squad, it'd be a huge disappointment for them not to win 65-70 games this year. There will be coaches more deserving, but Kerr will likely win the award.
Also Considered: Erik Spoelstra (Heat), Tom Thibodeau (Timberwolves)
Defensive Player of the Year: Kawhi Leonard (Spurs)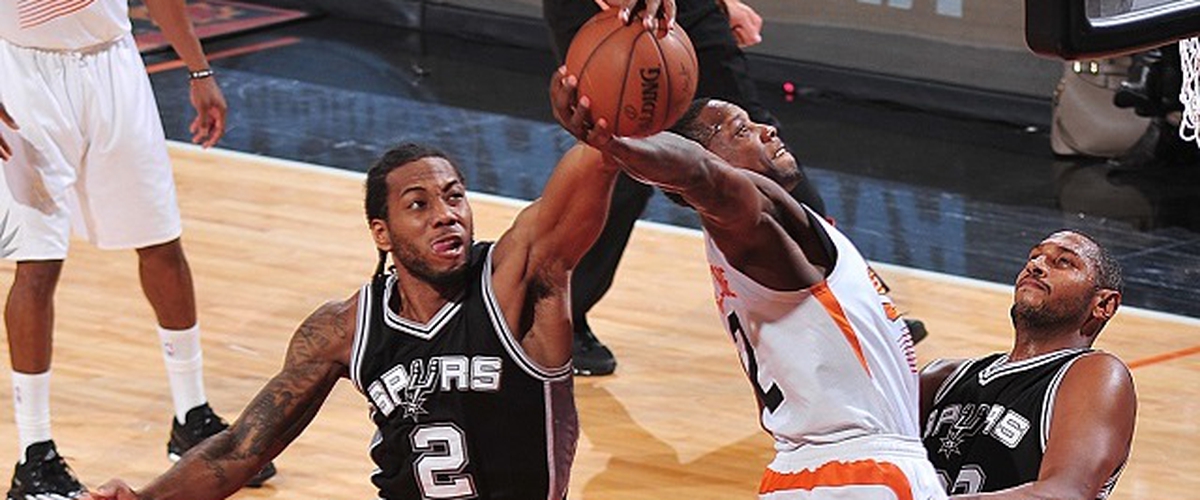 Kawhi will be a man on a mission this season. Averaging 25, 6, 3 and 2 steals a game is almost unheard of in the NBA. Only a handful of guys are capable of doing that. Only one guy is capable of doing that and playing the best defense in the NBA: Kawhi Leonard. The numbers are going to look great again and a determined Kawhi will find himself holding this award at the end of the season.
Also Considered: Draymond Green (Warriors), Rudy Gobert (Jazz)
Rookie of the Year: Lonzo Ball (Lakers)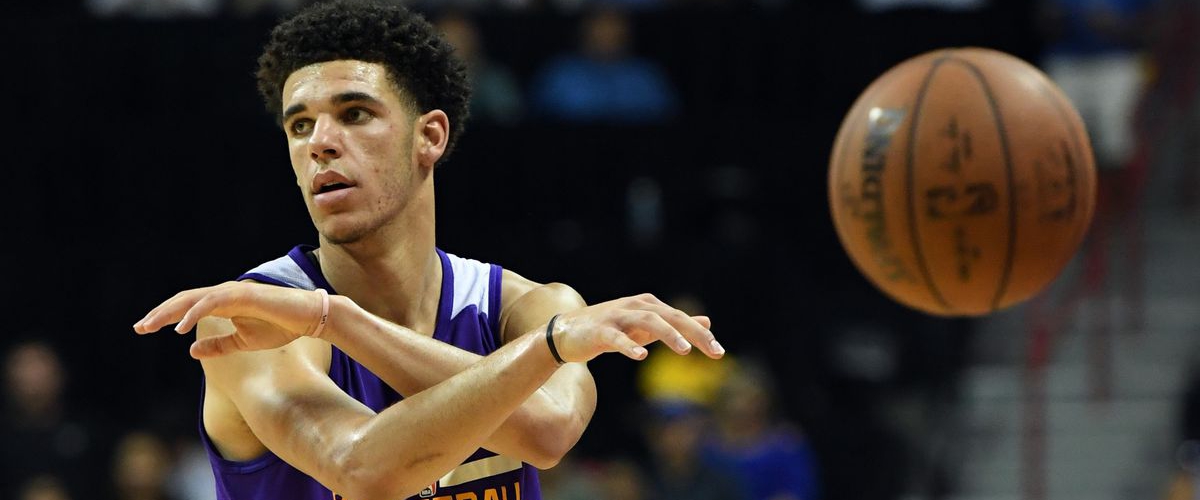 Lonzo Ball is going to struggle this year, don't get me wrong. His shots aren't going to fall in the NBA like they did at UCLA, but he's going to make his teammates so much better that it won't matter. I can see Ball averaging close to 10 points, 6-7 rebounds and 10 assists per game this season. Barring Ben Simmons doing the same thing, Ball should wow us all and do enough to win Rookie of the Year.
Also Considered: Ben Simmons (Lakers), Dennis Smith Jr. (Mavericks)
Most Valuable Player: LeBron James (Cavaliers)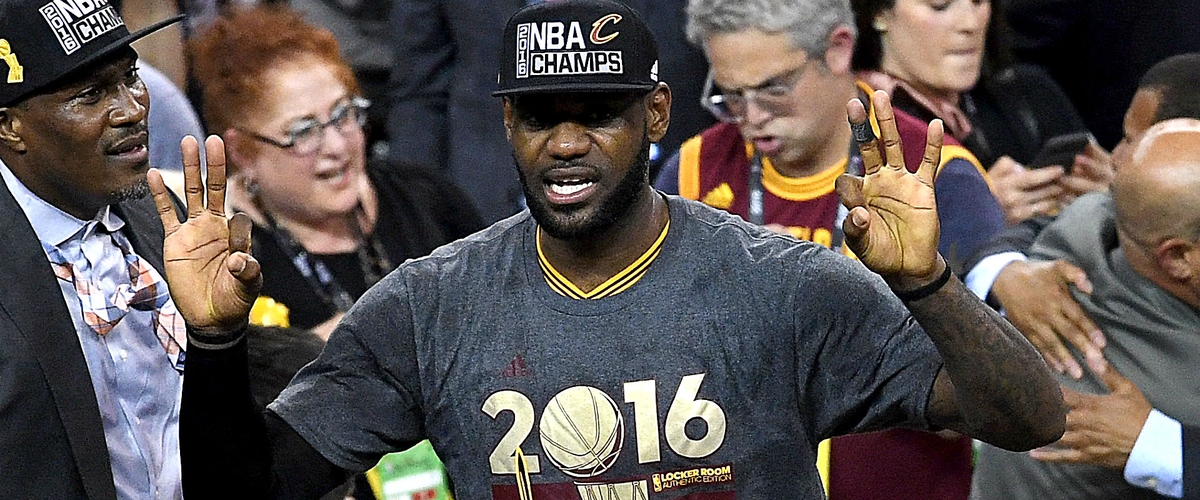 LeBron James should win MVP every season. How many players can average 26, 8 and 9 on 55 percent shooting in their age 32 season? Oh yeah, only one. The King is coming off his best season as a pro, but this year will top that success. With a chip on his shoulder and no Kyrie Irving by his side, LeBron will enjoy his best season so far and prove everyone wrong by winning MVP after turning 33 years old.
Also Considered: Kawhi Leonard (Spurs), Giannis Antetokounmpo (Bucks)
That's it for the NBA Season Predictions! What does your seeding look like? What about your award winners? Let me know!
--------------------------------------------------------------------------------
This is your reminder to put your Best Foot(e) Forward in everything you do today! Do the right thing and be there for others when they need you!
As always, if you'd like to get in touch with me or follow my social media accounts, you can find them here:
Facebook: https://www..com/TheBestFooteForward
Twitter: https://.com/TheBestFooteFWD
Instagram: https://www..com/thebestfooteforward
Email: [email protected]