Week 10 NFL Picks - Business as Usual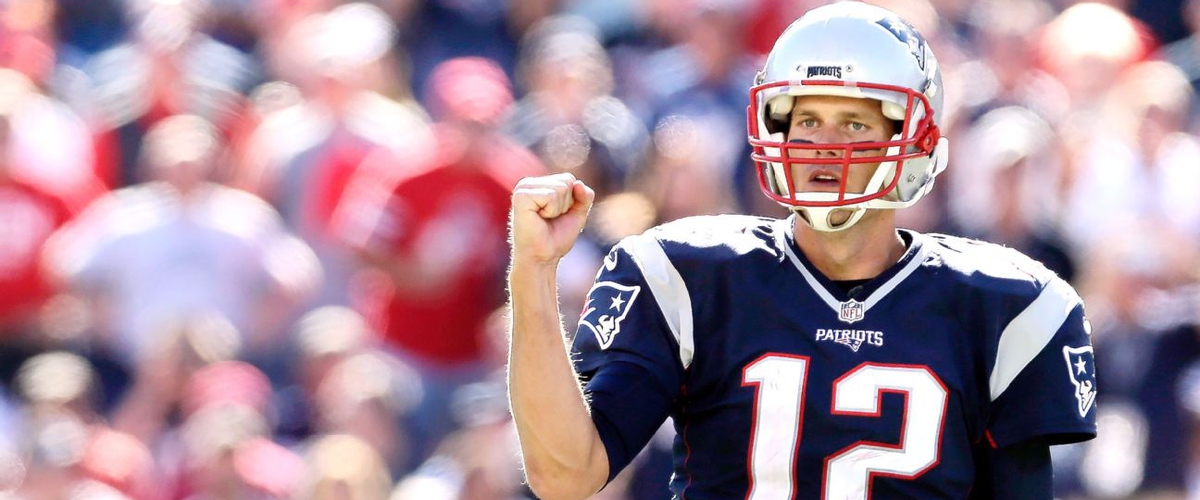 We're over halfway through the NFL season! While some teams hit the 8-game mark last week, many others finished their 9th game of the year. The playoff picture is starting to come into shape, but there is plenty of time left for things to change - especially if the season ends like it began. Nonetheless, things will go back to normal this week and we'll have business as usual. Here are our records in picks each of the past three weeks:
11-4
9-4
9-4
That's good for a 71% win percentage. To put that in perspective: an 11-5 team in the NFL has a win percentage of 71. Not too shabby. With only four teams on bye this week, let's shoot for 14-0 in picks! Without further ado, here are TBFF's Week 10 NFL Picks!
Bye Week: Baltimore Ravens (4-5), Kansas City Chiefs (6-3), Oakland Raiders (4-5), Philadelphia Eagles (8-1)
Seattle Seahawks (5-3) @ Arizona Cardinals (4-4) (Thursday, 8:25 PM ET)
Arizona is not capable of keeping this .500 pace up. With games against the Jaguars, Rams, Titans, Redskins and another matchup with the Seahawks on the schedule, this team will struggle down the stretch. The Seahawks are coming off an unexpected loss to the Redskins and will be looking to take out some frustrations this week. Drew Stanton is no match for the LOB. This Thursday night show down will be entertaining - for one side.
The Pick: Seahawks 28, Cardinals 14
Green Bay Packers (4-4) @ Chicago Bears (3-5) (Sunday, 1:00 PM ET)
This one is hard to pick. Brett Hundley threw for 245 yards on Monday night against the Lions, but failed to score a touchdown through the air. Mitchell Trubisky has thrown just two touchdowns this season, but I predict he'll throw at least two on Sunday. The Bears defense is significantly better than that of the Packers, and I think that'll be the difference in this one. Before the season, who predicted the Bears and Packers would be 4-5 after 9 games? I surely didn't. It's going to happen, though.
The Pick: Bears 24, Packers 17
Cleveland Browns (0-8) @ Detroit Lions (4-4) (Sunday, 1:00 PM ET)
Cleveland's only solid chance at winning a game comes on November 26 when the team travels to Cincinnati to face the Bengals. There are some other interesting games after that (vs. Green Bay, at Chicago), but the Browns should be 0-10 heading into the Cincinnati matchup. Matthew Stafford has been playing lights out lately and with his team scrapping for a playoff spot in the NFC, he won't drop this game to a terrible opponent. It won't even be close.
The Pick: Lions 42, Browns 10
Pittsburgh Steelers (6-2) @ Indianapolis Colts (3-6) (Sunday, 1:00 PM ET)
Jacoby Brissett has been playing some solid football these past few weeks. The line ends here. In each of its past three games, Pittsburgh has allowed an average of 14 points. Against a below-average offense, I'll take the under. Another blowout in week 10.
The Pick: Steelers 31, Colts 13
Los Angeles Chargers (3-5) @ Jacksonville Jaguars (5-3) (Sunday, 1:00 PM ET)
Jacksonville is very close to proving its legitimacy. The league's third-best defense in yards allowed hosts a Los Angeles offense that is 12th in the NFL in passing yards. Philip Rivers is having a solid season and desperately needs this win in order to keep LA's season alive. For all the wrong reasons, I'm going against LA's desperation bid and am going to go with Jacksonville. I'm finally bought in. With Leonard Fournette back, the Jags will run wild and prevent LA from scoring too many points.
The Pick: Jaguars 24, Chargers 19
New Orleans Saints (6-2) @ Buffalo Bills (5-3) (Sunday, 1:00 PM ET)
The Bills were upset by the pesky Jets last week. They'll want to right their wrongs this week against one of the hottest teams in the NFL (the Saints). Unfortunately for Buffalo, I don't think New Orleans is going to stop for a couple weeks. With games against the Panthers, Rams and Falcons coming soon, Drew Brees knows he needs to win games like this one in order to keep the NFC South division lead. Don't hit the panic button if you're a Bills fan, but be cautious moving forward.
The Pick: Saints 31, Bills 21
New York Jets (4-5) @ Tampa Bay Buccaneers (2-6) (Sunday, 1:00 PM ET)
The Jets are not a .500 team. However, they're going to be one for a week. Tampa Bay has taken a huge step in the wrong direction this season and without Jameis Winston to lead the offense for the next few weeks, both sides of the ball will be terrible. Josh McCown will continue his solid play and the Jets' D will shut down the Bucs' O.
The Pick: Jets 27, Buccaneers 14
Minnesota Vikings (6-2) @ Washington Redskins (4-4) (Sunday, 1:00 PM ET)
Washington looked like a contender to start the season and many are going to jump back on the bandwagon after last week's triumphant victory over the Seahawks, but I just can't do it. Minnesota has a winning formula regardless of who is playing quarterback. Washington will keep this game close, but Case Keenum will come out of this game with the W.
The Pick: Vikings 24, Redskins 20
Cincinnati Bengals (3-5) @ Tennessee Titans (5-3) (Sunday, 1:00 PM ET)
Cincinnati is another team that has failed to take a step forward this season. Tennessee is on the right track to make the playoffs, but can't afford to lose games to bad teams like the Bengals. Marcus Mariota might be in for his best game of the season thus far. Derrick Henry and DeMarco Murray should have great games as well. Sorry, Cincy; you're outmatched.
The Pick: Titans 34, Bengals 17
Houston Texans (3-5) @ Los Angeles Rams (6-2) (Sunday, 4:05 PM ET)
With DeShaun Watson, this would be a difficult pick to make. With Tom Savage under center for Houston, this might be the easiest pick of the week. The Rams are rolling and Jared Goff continues to impress me with his play each week. This should be a routine win for the Rams.
The Pick: Rams 30, Texans 13
Dallas Cowboys (5-3) @ Atlanta Falcons (4-4) (Sunday, 4:25 PM ET)
This just in: Ezekiel Elliot's suspension is back on. I'm not sure what his next step will be, as he's exhausted a lot of his options these past few months. Despite its star running back not being able to play, I don't think Dallas will miss a beat. The Falcons are in the midst of one of the most disappointing slides I've seen this season and Dallas is just now rounding into shape. Both trends should continue this Sunday in Atlanta.
The Pick: Cowboys 27, Falcons 20
New York Giants (1-7) @ San Francisco 49ers (0-9) (Sunday, 4:25 PM ET)
Please don't watch this game if you have other things to do. Shopping, yard work, sleep, something. If you insist on watching this one, go with the Giants. Until Jimmy Garoppolo is starting for San Francisco, I don't think the bunch will win a game. The Giants will take out some frustrations after last week's beatdown at the hands of the Rams. Win number two on the season for the G-Men, yay! (Sarcasm intended)
The Pick: Giants 24, 49ers 10
New England Patriots (6-2) @ Denver Broncos (3-5) (Sunday, 8:30 PM ET)
Denver is trotting Brock Osweiler back onto the field Sunday night, hoping he'll improve over last week's bad performance. I think he will. New England's defense, albeit improving, is still bad. However, on the offensive side of the ball, Tom Brady is still Tom Brady. It won't be as bad as Denver vs. Philly last week, but don't expect the Broncos to emerge victorious, or even give the Pats a remote scare.
The Pick: Patriots 27, Broncos 17
Miami Dolphins (4-4) @ Carolina Panthers (6-3) (Monday, 8:30 PM ET)
Jay Cutler likely played his best game of the season last week. He really needs another performance like that one against Carolina on Monday night, but I don't think he'll be able to do it. Every week, I hold out hope that the MVP version Cam Newton will return. He did so against New England and Detroit, and has subsequently disappeared for the past 4 weeks. Newton has thrown just 2 touchdowns to 6 interceptions in the past four games. This week, Cam will return to something close to his MVP form and the Panthers will run away with a win in front of the home crowd.
The Pick: Panthers 34, Dolphins 21
That's the end of this week's edition of picks! You're always encouraged to reach out to me if you have anything different and/or want to talk sports! I hope you're all ready for another week of NFL football. It's been a season to remember, here's to it continuing this week.
--------------------------------------------------------------------------------
This is your reminder to put your Best Foot(e) Forward in everything you do today! Do the right thing and be the best possible version of yourself.
As always, if you'd like to get in touch with me or follow my social media accounts, you can find them here:
Facebook: https://www..com/TheBestFooteForward
Twitter: https://.com/TheBestFooteFWD
Instagram: https://www..com/thebestfooteforward
Email: [email protected]
If anyone is looking for fantastic bye-week analysis about who's favored to win coming off a bye or when facing someone coming off a bye: I encourage you to check out http://cheatsheetwarroom.com/fantasy-football/nfl/bye-weeks.aspx. This is my friend Brad's website. He has some amazing bye-week infographics with tons of helpful information on them. With 6 teams on bye this week, this is a great resource for all bye information. Perfect for picks. Feel free to check it out. You can Brad at [email protected] Let him know what you