Eric Bledsoe has recently made it clear that he no longer wants to be in Phoenix, and he really wants to be traded. Bledsoe, a Point Guard who is close to an All-Star level caliber of play, when healthy, is currently on the struggling rebuilding Suns and his dire need to leave is understandable. Today I will be going over some fairly justifyable destinations for Bledsoe, but I won't go into any specifics concerning trade offers. Bledsoe being in his prime years would most likely want to be on a team that is going in a winning direction, while being a decent contributor at the same time.
======================
Denver Nuggets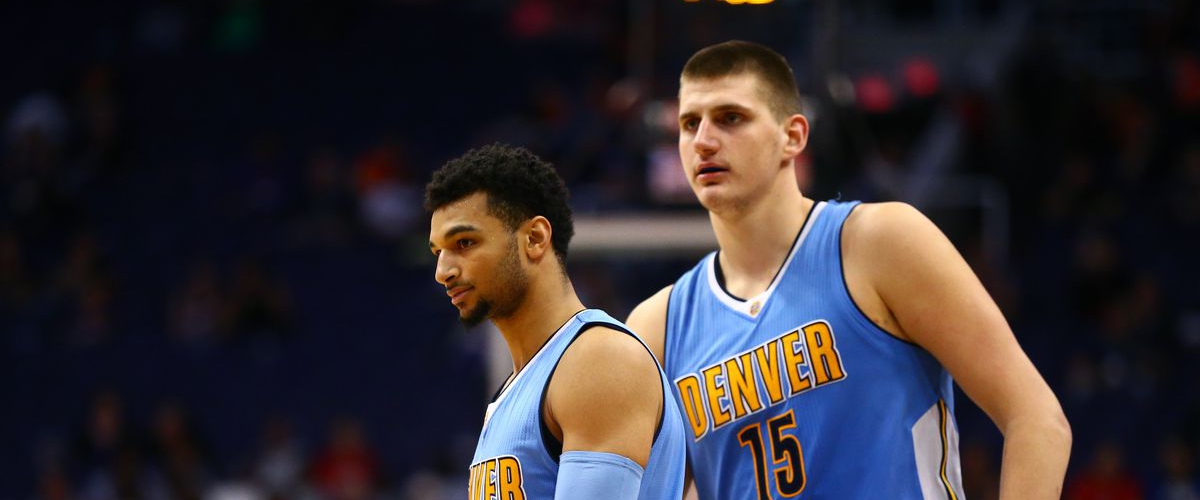 The Denver Nuggets are one of the best offensive teams in the league. With a star frontcourt that contains arguably the best offensive center in the league with Nikola Jokic, who can score and pass the ball like a guard, and with Paul Millsap who can do a little bit of everything on the court. Wilson Chandler, Gary Harris and Jamal Murray are also solid players who are at a starting-level of talent. Chandler is the epitome of an All Around Small-Forward who can do everything, while Gary Harris and Jamal Murray are sharpshooting guards with immense potential because of their age. On the bench they also have some solid players, such as the offensive sixth-man Will Barton, who can both shoot and drive while creating his own shot, and Kenneth Faried who provides a significant amount of energy and positive emotion. They are currently one of the better teams in the league, currently fighting for a playoff spot in the very strong Western Conference. Some people have them as a definite playoff team, while others believe they'll barely miss the playoffs. With Eric Bledsoe, perhaps he could take them to the next level as well as ensuring a spot for Denver in the postseason.
What Eric Bledsoe brings to the Nuggets is above-average defensive skills, as well as a more experienced, well-rounded option at the point guard position. Not to take away from Murray, who has been doing pretty well as a starter, but Bledsoe is simply a more skilled player and a better fit for the organization as of right now. He can score all around the court in an efficient matter, he can make plays and help move the ball, he is extremely athletic and quick since he's known as being "Mini-LeBron", he's a rather strong rebounder, and he can play defense. Furthermore, he would provide another deadly scoring option to Denver as well as potentially helping the depth at the guard positions depending on who'd be involved in the trade. Overall, Bledsoe's all-around abilities would turn the Denver Nuggets from a questionable playoff team to a questionable top team in the Western Conference, if he maintains his health issues.
======================
San Antonio Spurs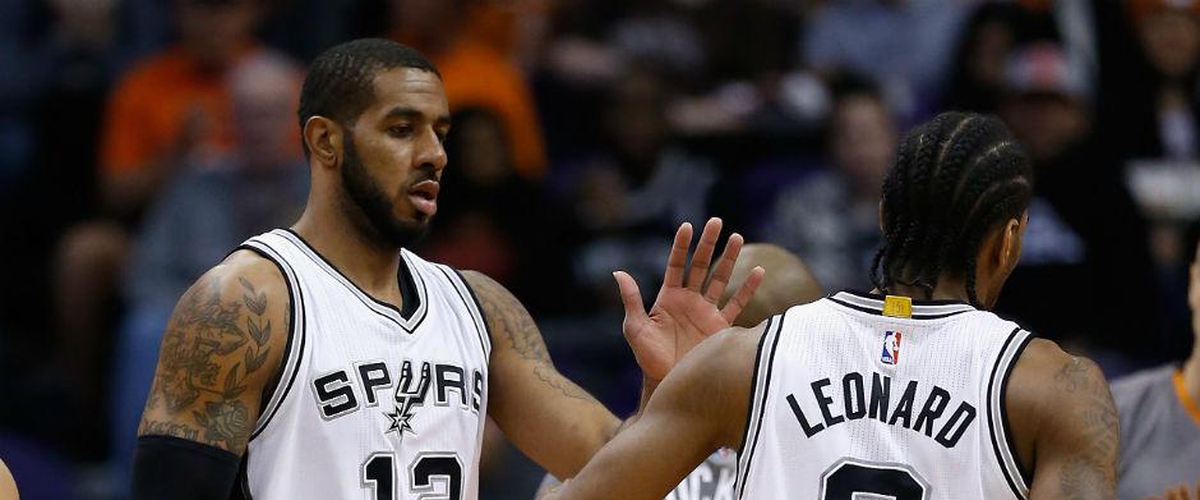 The Spurs have definitely been the most consistent team of this millenium and they've arguably even been the best. Led by Tim Duncan, who passed the torch to Kawhi Leonard, while Gregg Popovich has always been running the best system, the Spurs aren't in a necessity for Bledsoe. However, because Tony Parker is likely to retire soon and he's been suffering through some injuries anyways, San Antonio could definitely use a point guard like Eric Bledsoe. Popovich will be able to take him in and turn him into an even more efficient and effective player to his team no matter how they play. He can and would squeeze every ounce of contribution out of Bledsoe (no homo) in order to unleash his full potential. Some of the notable players on the Spurs as of right now are, obviously, Kawhi Leonard who is one of the best small forwards and players in the league today, being a defensive robot while having the capabilities to score, rebound, and maybe even pass (we'll see if that rumor is true once he makes his awaited return). Then there is Pau Gasol who is a big-man on the better side of scoring in the league, and he's paired up with one of the scoring big men in the league in LaMarcus Aldridge. In Kawhi's absence LaMarcus has improved his performances to the point where he can be compared to his prime-self in Portland. Not to mention, there's other players such as Rudy Gay and Danny Green that provide scoring and defense off of the bench or on the starting lineup.
The Spurs are easily a top five team in the league today, but it seems that their weakest position is at the point guard spot. While every other position has an established starter or star, point guard is the one spot Fans thought the Spurs would fill this past offseason, but although that wasn't fulfilled they still have more than enough time to do so. Additionally, the Spurs love players capable of doing some of everything, and Bledsoe fits that role perfectly, which would make a great fit for their system. It is also possible he would be less injury prone due to Popovich's minutes rotations and resting strategies. If the Spurs were able to acquire Bledsoe in a good trade they would catapult to being a top 3 team in the league, with a very strong chance to dethrone the Warriors.
======================
Milwaukee Bucks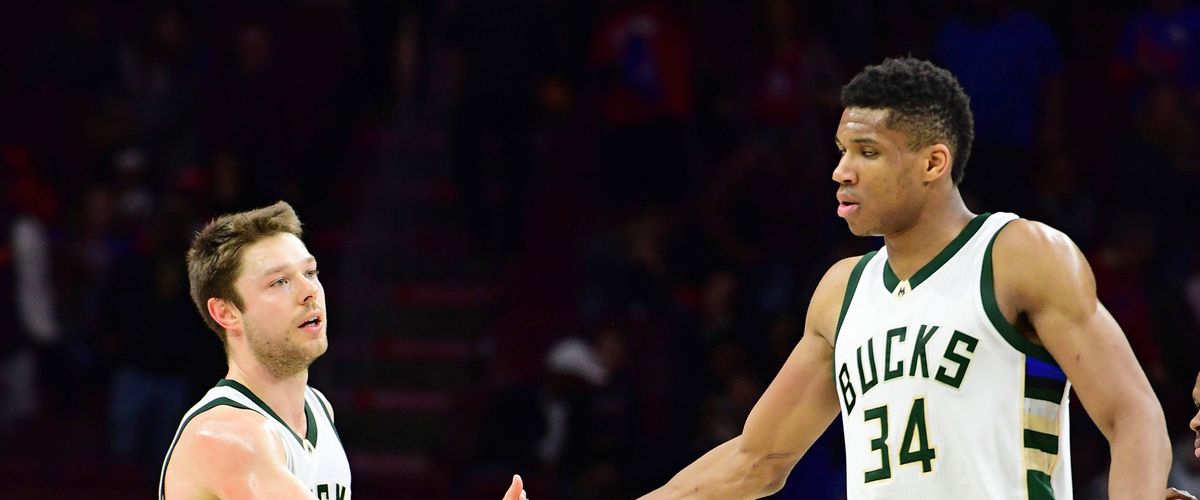 The Milwaukee Bucks are one of the most promising young teams in the league, and they are seen to have one of the brightest futures, potentially becoming an NBA dynasty. That future is led by one of the greatest players in the league in Giannis Antetokounmpo, who had led the Bucks to the playoffs last season where they lost to the Toronto Raptors in 6 competitive games. Mixed with a freakish frame, high intelligence quotient, and all-around skill, he quite frankly has the potential to be the greatest player of all-time. Kevin Durant wasn't wrong for saying he could be, since he wasn't saying that he already is now, he was just displaying his opinion on the next face of the NBA. Anyways, besides Giannis the Bucks have other young players who also have high expectations in the future. Jabari Parker is a great Stretch Four who can also bring some solid rebounding and defense for a team, but his main issue is his inability to play for a season without suffering a very harmful injury. They also have Rookie of the Year Malcolm Brogdon, who served as a great Sixth-Man for a good portion of last season, and they also have Thon Maker who is a lanky giant capable of stretching the floor. Maker has the work ethic to also become an MVP-caliber player alongside Giannis, which just portrays their insane young talent.
Eric Bledsoe would be a great addition for the Bucks for a numerous amount of reasons. Firstly, they're currently starting Brogdon at Point-Guard who is mis-utilized since he's more of a scoring shooting guard than a facilitating point guard. With Bledsoe replacing him, the Bucks will have another exceptional ball handler who strives at running the offense, ehich would leisure the lives of Giannis and the other guards because they can focus on other aspects instead of worrying about running plays. Also, his athleticism and speed makes for a great duo with Giannis because they can both excel at transitional offense and defense. Speaking of defense, Bledsoe's defensive skills will be very helpful because he'll be able to defend the greatest players in the game, since the majority of dominant players in this modern era of basketball are guards. Additionally, Bledsoe may be in his prime right now but if he were to stay on the team while Giannis hits his prime he'll be a great veteran piece to a championship contender who can help the young players develop and the ones in their prime to strive. If he were to be traded to the Milwaukee Bucks, Eric Bledsoe could help them make a deep playoff run short term, and a championship run long term.
======================
Eric Bledsoe is at the point of his career where he just wants, or needs, to be apart of a winning scenario. The Phoenix Suns are in rebuild mode and he definitely won't be apatt of their future, so it's best for him to join a team such as the Denver Nuggets, San Antonio Spurs, or Milwaukee Bucks. He's always been overlooked because he plays in the Western Conference, so perhaps winning a ring while being a key contributor could significantly change his legacy for the better. Personally I believe that joining the Bucks is the best scenario for him, but regardless of where he goes I'm sure he'll be in a much happier state than he currently is in Phoenix.
Thanks for reading 👍