Bowles Should Be the Coach of the Year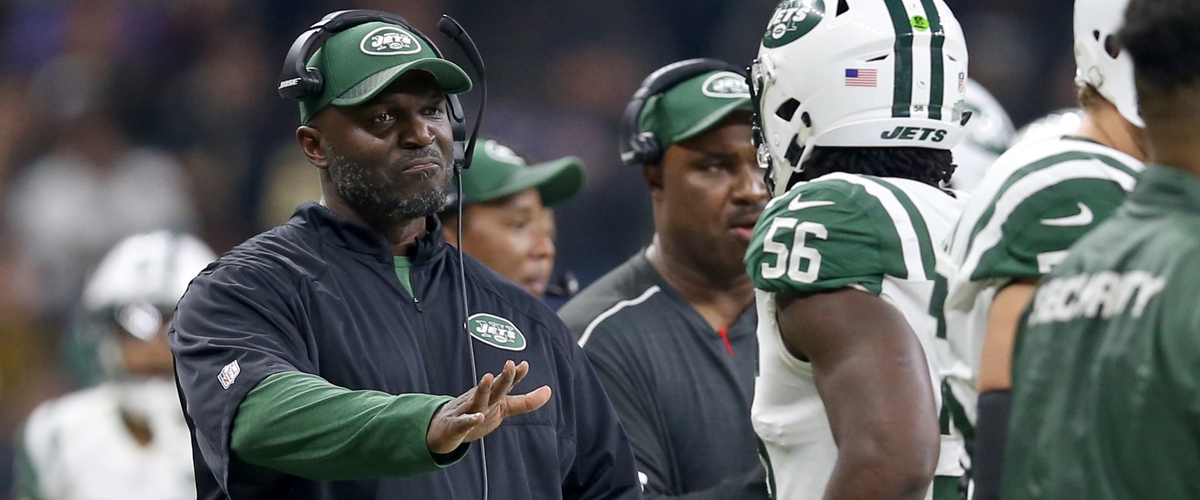 The Jets were expected to rival the Browns for the worst team in the NFL this year; after entering the season almost completely devoid of talent. They had no real quarterback on the roster and no weapons at the other positions. The defense had some players on it but traded away Sheldon Richardson and didn't have great cornerbacks. This was expected to be a year of development.
However, the Jets have surprised everyone as the spoilers of this season. They have been in the game for just about every game, even threatening to upend the Patriots in Week 6. There was only one real blowout this year, at the hands of the lowly Raiders in Week 2. They have fought, scratched, and clawed their way through the season as true warriors. But how?
Head Coach Todd Bowles has brought a certain mentality to this team in his time in New York. He is used to making more from less from his days in Arizona, where he constantly had a top defense despite not having any real elite pass rushers. Now he is doing the same with the entire Jets team. They have no real pass rushers and no franchise quarterback, but have still threatened every team that they have faced.
Despite their lack of a franchise quarterback, they are only 23rd in passing offense, ahead of the likes of the Panthers, Cowboys, and Bengals. Bilal Powell has emerged to help the team rank as 19th in the league in rushing ahead of the Redskins, Chargers, Steelers, and 49ers. That is saying a lot with their offensive line playing below average and the biggest name on their offense being Jermaine Kearse who they acquired in the Sheldon Richardson deal.
Their defense has been the most impressive with a ranking of 24th in team defense. They are still building this team, but they are 20th in passing yards per game and 21st in rushing yards per game. That is huge for one of the least talented rosters in the league. These stats may not be mind blowing, but if you look at the level of talent on this roster, it is easy to see how these numbers are amazing. No big names are on this team but they continue to make teams work for their wins.
This superb performance is the reason that Bowles should be the Coach of the Year this year. Very few coaches could have produced these results with this lack of talent. After constantly doing the same in Arizona, he has been able to turn the attitude of this franchise into that of warriors. He has gotten this team to fight in every game and has gotten them to play above their talent levels. He may just be the one of the best coaches in the league if you look at what he has been able to do. Do not write this team off as long as he is in New York, they will always be ready to fight.