Cincinnati Bengals 2018 7 Round Mock Draft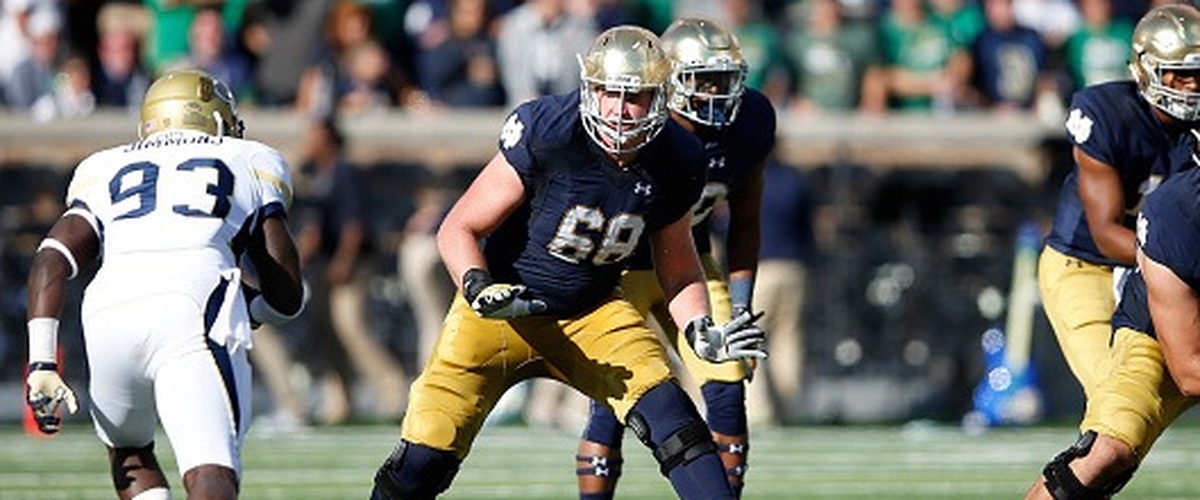 RD 1: OT Mike McGlinchey, Notre Dame
RD 2: LB Dorian O'Daniel, Clemson
RD 3: OG Ross Pierschbacher, Alabama
RD 4: DT Deadrin Sneat, USF
RD 5: C Coleman Shelton, Washington
RD 6: LB Cameron Smith, USC
RD 7: WR Allen Lazard, Iowa State
The Bengals have a ton of needs to fill. This roster has talent but needs a big injection of it. The biggest need, come on the offensive line. Mike McGlinchey is a nasty roadgrader that has the potential to be a perennial Pro Bowler at Tackle. He can come in and start right away at left tackle and give Andy Dalton some time. O'Brian is a good rangy linebacker that should help to solidify the linebacker corps. He has sideline to sideline speed and is a solid tackler. They need this to keep up with the offenses of the AFC North.
Pierschbacher was a solid blocker at Alabama and should help to fill the void left by Kevin Zeitler. He should help to solidify the interior of the offensive line and open holes in the running game. Sneat has been a monster in the Senior Bowl. He has great pursuit and closing speed. He constantly disrupts plays in the backfield. He should be a good addition to the rotation inside. Shelton is a solid Center that should also help to stabilize the offensive line and offer solid pass blocking skills. He should be able to be a leader on the line and develop into a solid starter.
Smith is another linebacker that can develop on this roster. They need more depth on defense and he should develop into a solid player. He will bring speed and power to the defense and should be able to immediately help on special teams while he develops. Lazard is a big bodied receiver that can win 50-50 balls on the outside. He could develop similar to Brandon Coleman of the Saints.
The Bengals get to upgrade the offensive line in several spots while also adding depth to the defense. They get a great big receiver to develop behind AJ Green. They have some projects that could really pan out if they develop correctly. This draft could cement the way back to being a perennial playoff team.