What Can We Expect From Cutler?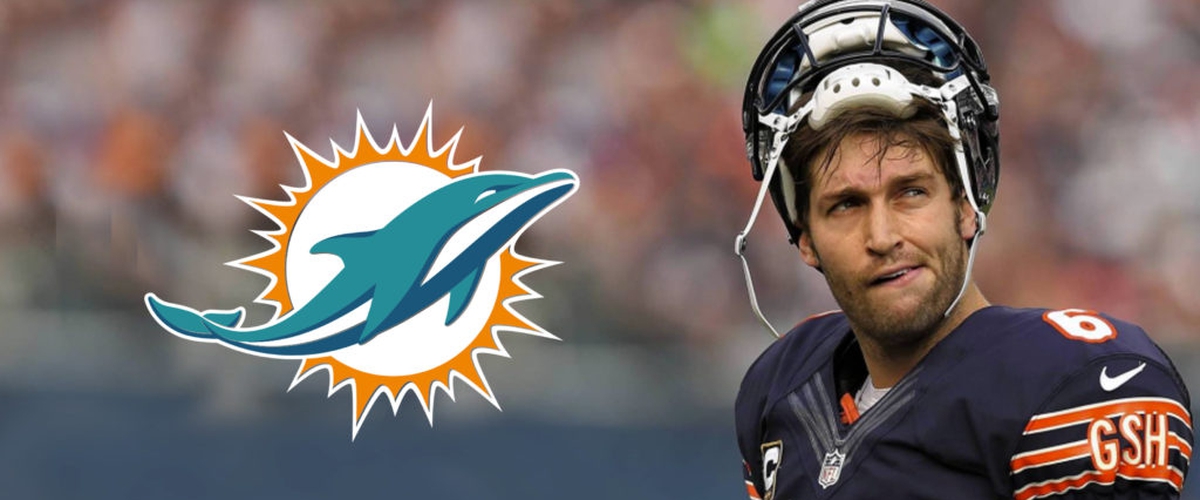 The Dolphins were able to convince Jay Cutler to come out of retirement yesterday to sign a 1-year, $10 million deal incentives. This can only mean that the Dolphins believe that Ryan Tannehill will need season ending surgery and they needed a new starting quarterback for the season.
According to sources, Head Coach Adam Gase played a big role in convincing Cutler to exit retirement. This makes sense since Cutler had one of his best seasons under the tutelage of Gase in 2015. He lowered his turnovers to just 11 interceptions and still threw 21 touchdowns. He also completed 64% of his passes.
Now with weapons like Jarvis Landry, Kenny Stills, and Julius Thomas, Cutler should have a career year. He will have the support of a very strong running game with Jay Ajayi and he will be dropping back behind a very solid offensive line.
This offense should run just as smooth with Cutler as it did with Tannehill. Cutler has a cannon to hit Stills deep and has a very good safety blanket in Landry and Thomas. Cutler should pass for a career high 25 touchdowns with 3652 yards and 12 touchdowns. This is the most talented offense that Cutler will have had the opportunity to play in, which will allow his talents to come out. He will still find ways to make mistakes, but he will also have plenty of opportunity to score.
Jay Ajayi will have to carry a massive load this season to keep the pressure off of Cutler. He should have a rushing title this year with 1682 yards and 18 touchdowns. With a solid defense to back him up and a quietly good offensive line, Cutler and Ajayi will tear apart the AFC East. They may squeak into the playoffs behind the Patriots with a 9-7 or 10-6 record. Adam Gase got the most out of Cutler once, and now he will look to get even more out of him to keep his job.