The Conference Tournaments Saga. Contender for each Tournament. Predictions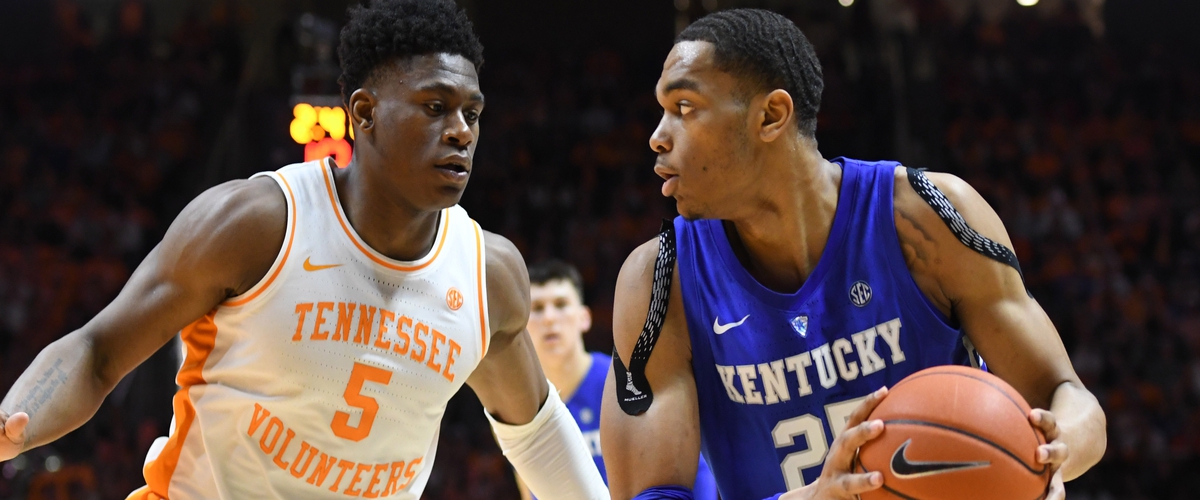 Well Conference Tournament time has arrived for some conference with others moving into there final week of regular season basketball. 32 Automatic bids now are at stake for the NCAA Tournament. Now lets take a look at each conference from the Ground up and predict each Conference Tournament Champion.
American East:
Contenders: Vermont, Stony Brook, UMBC
Prediction: Vermont
Atlantic-10:
Contenders: VCU, Davidson, Dayton
Prediction: VCU
American Athletic:
Contenders: Houston, Cincinnati, UCF, Temple
Prediction: Cincinnati
at-Large: Houston, UCF, Temple
Atlantic Sun:
Contenders: Liberty, Lipscomb
Prediction: Lipscomb
Big East:
Contenders: Villanova, Marquette, Georgetown, St. Johns, Seton Hall
Prediction: Marquette
Conference USA:
Contenders: Old Dominion, Western Kentucky, North Texas
Prediction: Ole Dominion
Big Sky:
Contenders: Montana, N. Colorado
Pick: Montana
Big South:
Contenders: Radford, Campbell, Gardner-Webb
Pick: Radford
Big West:
Contenders: UC Irvine, USCB, Hawaii
Pick: UC Irvine
Colonial:
Contenders: Hofstra, Charleston
Pick: Charleston
Horizon:
Contenders: N. Kentucky, Wright State
Pick: N. Kentucky
Ivy:
Contenders: Yale, Harvard, Princeton
Pick: Yale
MAAC:
Contenders: Iona, Quinnipiac, Canisius
Pick: Canisius
Mid-American:
Contenders: Buffalo, Toledo, Central Michigan, Bowling Green
Pick: Buffalo
MEAC:
Contenders: Norfolk State, NC Central, NC A&T
Pick: Norfolk State
Missouri Valley:
Contenders: Drake, Loyola Chicago
Pick: Loyola Chicago
Mountain West:
Contenders: Utah State, Nevada
Pick: Nevada
Northeast:
Contenders: F. Dickinson, St. Fran.-Pa, Robert Morris
Pick: F. Dickinson
Ohio Valley:
Contenders: Belmont, Murray State, Austin Peay
Pick: Murray State
Patriot League:
Contenders: Colgate, Bucknell, Lehigh
Pick: Bucknell
Southern:
Contenders: UNC-Green, Woffard, Furman
Pick: Furman
Southland:
Contenders: Sam Houston, Abilene Christian
Pick: Abilene Christian
SWAC:
Contenders: Prairie View A&M, Texas Southern
Pick: Texas Southern
Summit League:
Contenders: South Dakota State, Neb. Omaha
Pick: South Dakota State
WAC:
Contenders: New Mexico State, Grand Canyon
Pick: Grand Canyon
West Coast:
Contenders: Gonzaga, St. Mary's, BYU
Pick: Gonzaga
Sun Belt:
Contenders: Georgia State, Texas State, Georgia Southern, UT Arlington
Pick: UT Arlington
PAC-12:
Contenders: Washington, Arizona State
Pick: Washington
ACC:
Contenders: Duke, Virginia, North Carolina, Florida State, Virginia Tech, Syracuse.
Pick: Duke
Big Ten:
Contenders: Purdue, Michigan, Michigan State, Maryland, Wisconsin, Iowa
Pick: Maryland
SEC:
Contenders: Tennessee, LSU, Kentucky
Pick: LSU
Big 12:
Contenders: Texas Tech, Kansas State, Kansas
Pick: Kansas State