Colts Coaching Candidates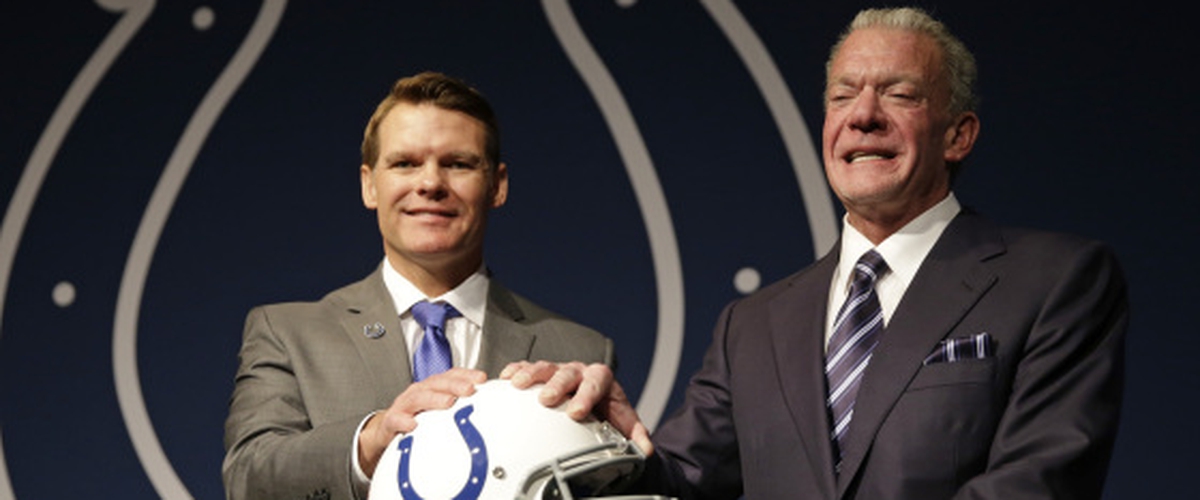 It's almost over, mercifully I might add. While every year fans looks forward to beginning of football season, the season takes its toll of fans of teams who had less than an ideal season. Some Colts fans have wanted the season to end since Andrew Luck suffered a setback rehabbing his shoulder from a procedure that took place almost a year ago. Luck wasn't the only major injury for the Colts this year. Promising rookie Malik Hooker tore his ACL early-on, Henry Anderson suffered a scary larynx injury, Vontae Davis wasn't the same after his groin injury and was later released, Clayton Geathers came off on IR late in the year, and the list goes on-and-on.
Injuries are a part of the game, "next man up," they say. You look at those men that got thrusted into action, and probably said "who?" to about over half of them, and most of them weren't great in their time. When players aren't prepared and ready, who does that fall on? Coaches. Chuck Pagano has been on the hot seat for about three years now. Some people thought he should've been fired two years ago before Jim Irsay gave him and then GM Ryan Grigson questionable contract extensions. Then when Grigson was fired last year, some people thought Pagano would be fired by whichever GM was hired. Irsay wouldn't let it happen, bringing Pagano back once again. Going into 2017, Pagano had one of the hottest seats in the NFL, a spot usually owned by whoever is coaching the Cleveland Browns. Now, he's a dead man walking. He might not even get fired on dreaded "Black Monday," he might be canned before then. Luckily, the Colts have one of the more attractive jobs of potential openings. Having a franchise QB in Andrew Luck, a top-10 receiver in TY Hilton, some young playmakers on defense, and upwards of $90 million in cap space; not a bad situation.
So, who could be leading the Colts in 2018? Let's look at some candidates.
5. Frank Reich, Eagles Offensive Coordinator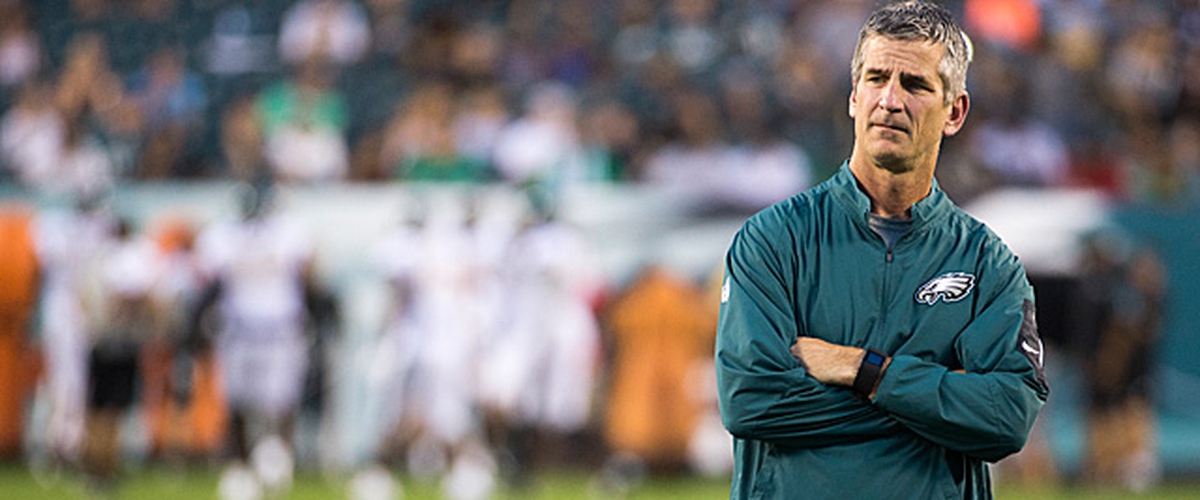 Getting an offensive mind at the helm for a one-time potential MVP candidate in Andrew Luck could get the 28-year old back on track after missing the entire 2017 season. Reich is a former QB himself and made Carson Wentz an MVP candidate in only his second season. The Eagles offense features Wentz, one of the best offensive lines in the league, LeGarrette Blount and Jay Ajayi split time with two other running backs in a lethal backfield, and Alshon Jeffrey and Nelson Agholor both had a phenomenal year. Reich could get the offense together, giving Andrew Luck the protection he needs and the weapons around him that could bring back an offense just a couple years removed from being one of the league's best.
4. Jon Gruden, ESPN analyst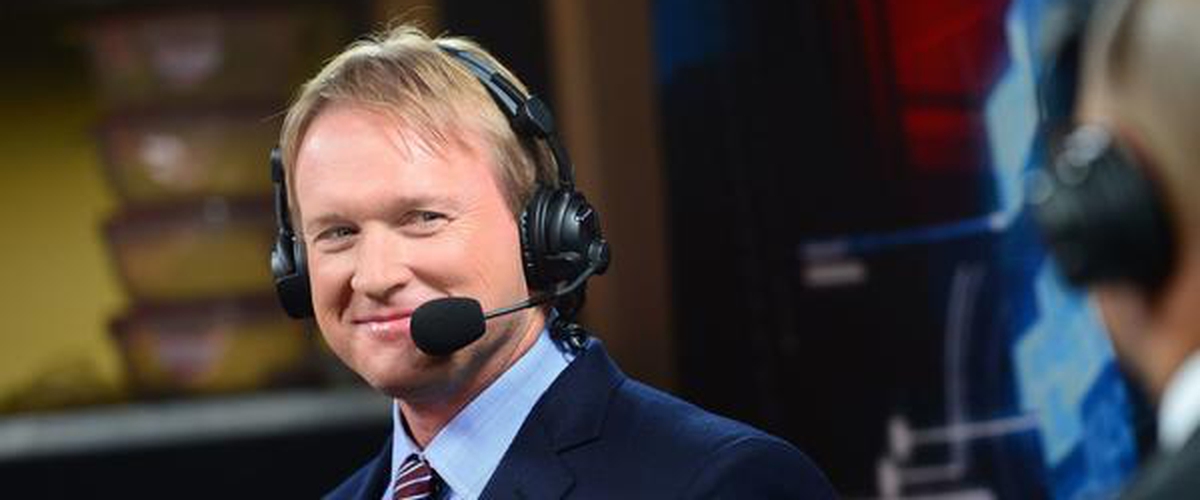 Gruden almost became the coach last year, supposedly. Rumors began about Irsay meeting with Gruden but nothing came to fruition. But, that was then, and this is now. Gruden will be a hot name this off-season in more places than just Indy. Gruden is another coach that would help Andrew Luck get back on track. Gruden had some defensive playmakers on his Super Bowl winning team in Tampa Bay. Warren Sapp, Simeon Rice, Derrick Brooks, John Lynch, and Ronde Barber all anchored a defense that Gruden could try to emulate and has a chance with Malik Hooker already in town, a top-3 draft pick that can be used on an elite pass rusher in Bradley Chubb or Minkah Fitzpatrick, and almost $90 million in cap space.
3. Matt Patricia, Patriots Defensive Coordinator
When Chuck Pagano was hired, it appeared that the defense was going to be fixed. Well, you saw how that went. Patricia might not be the popular choice among Colts fans. Some might have him below Gruden or even Reich, but Patricia got the most out of his players in New England. With cap space, Patricia could bring his top CB from New England, Malcolm Butler, filling a position that has a lot of uncertainty heading into next year. Patricia would also be reunited with former Patriots OLB Jabaal Sheard, who is under contract for two more years. Patricia could rebuild a defense that has been an area of weakness for almost a decade, and with plenty of assets and some young pieces on the line and secondary, he could turn around the defense sooner rather than later.
2. Josh McDaniels, Patriots Offensive Coordinator
Patriots will likely lose both coordinators this offseason and for good reason. McDaniels didn't have a good stint in his first head coaching in Denver. But, there's a big difference between Tim Tebow and Andrew Luck. Giving McDaniels a franchise QB that's more of a traditional QB would give him a better chance at succeeding. With a traditional QB with a similar skill set to Tom Brady, McDaniels has a chance to be a successful NFL head coach. McDaniels would be one of the youngest coaches in the league at only 41-years old, but he has some of the best experience of anyone, learning from Bill Belichick for over a decade.
1. Jim Harbaugh, Michigan Head Coach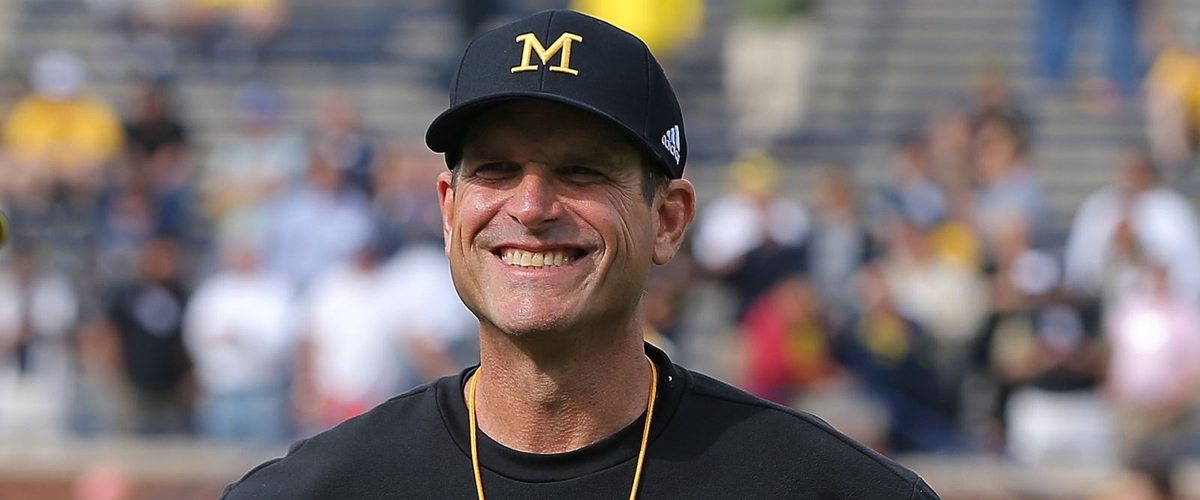 COME HOME, JIM. Since being let go as the 49ers coach, I've always thought Harbaugh would want to come back to the NFL after being so close to winning a Super Bowl in 2013, despite going to his alma mater. Bringing Harbaugh back to Indy would not only reunite him with Andrew Luck, but would excite Colts fans after a miserable season. It would cost a lot to get Harbaugh from Michigan, but when you are as hungry to win as Jim Irsay is, you can open the wallet to get your guy. While it has been rumored that Gruden seems to be Irsay's man, Irsay has brought Harbaugh to Indy once and would be great to bring him again. He would probably have to take a pay cut to be back in the NFL, but they guy wants to win at the highest level and has the opportunity to get there.