Paul George to Leave Indiana: What's Next for the Pacers?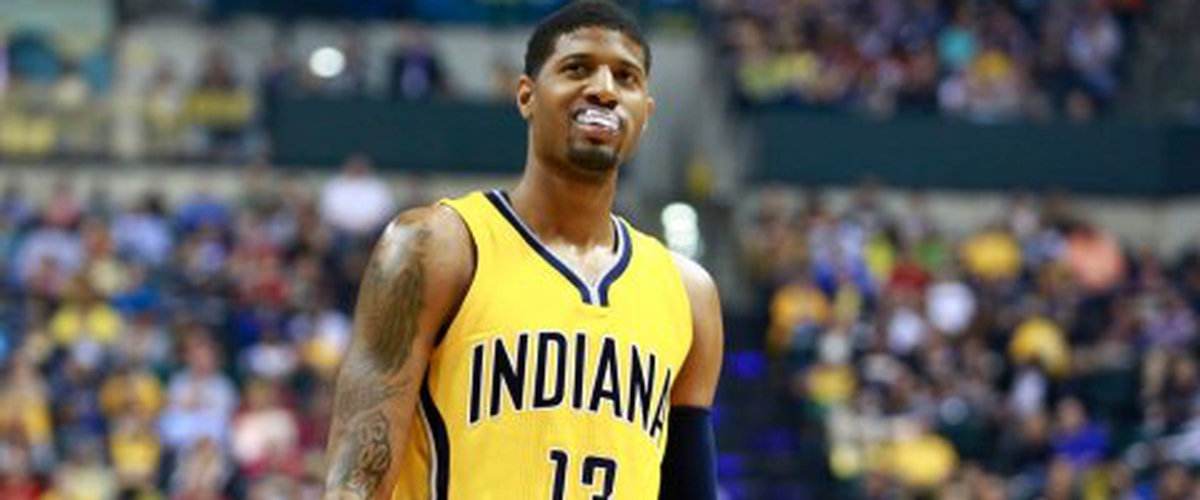 The question has officially been answered. It wasn't necessarily a hard question to answer, but it's been answered. It was like one of those questions in class that was too easy to answer and there's awkward silence amongst the class because no one wants to be the kid to answer a simple question.
Paul George is gone.
George's agent told Kevin Pritchard yesterday that George is not going to re-sign with the team and become a free agent next year and wants to go home to LA and play for the Lakers. George has always been outspoken about playing for a winner. The Lakers? They've had the #2 pick for 3 straight years now. Not exactly a "winner" at this time. But, maybe PG sees the young players the Lakers has and wants to lead his hometown team back to prominence. Feel good story, right? Well, not to those in Indiana who stood behind George after his leg snapped in the shape of an 'L' back in August of 2014.
But, this is a business.
George has wanted the Pacers front office to put pieces around him for a while. They did just that last year adding Jeff Teague and Thad Young, but the team continued to struggle and more was needed. So, what did the Pacers do at the trade deadline? Absolutely nothing. Rumors of Pacers looking to trade for Jahlil Okafor from the 76ers emerged, but there were more rumors about teams inquiring about George's availability. The Atlanta Hawks offered four (4!) 1st round picks for George, but the Pacers didn't bite and wanted to prove to George that they were going to put a team around him. Well, they tried (not really, because nothing happened except bringing Lance Stephenson back).
So, what now? That's the $100 million question. The Pacers can still trade George, but what kind of return are they going to get for a 1-year rental? They can play out this season and still go out and win games. What about completely rebuilding? No one wants to hit the reset button, but it might be the best option at this point.
Trading PG.
Like I said, you're not going to get much back for a 1-year rental from teams. So, trading PG somewhere other than the Lakers will be difficult. Teams like the Cavaliers have been mentioned as they could trade for George, despite the idea he would just be a rental. He'd be going to a winner like he wants but does it really matter to the Pacers brass about what George wants at this point? It shouldn't, do the best for the team. Back to the idea of trading him to the Lakers, why would the Lakers trade for him if they know he's already going there? Well, there's a couple of reasons. The Lakers don't have the cap space to sign George outright next year. So, trading away bad (very bad) contracts like Timofey Mozgov and Luol Deng would give the Lakers room to bring in George and possibly another star (Russell Westbrook) along the way. Another reason the Lakers should trade for him is that they can offer him a 5-year contract next year as opposed to signing him to a 4-year deal if they were to wait until George becomes a free agent.
Play Out the Season
This idea doesn't help the team in the long-run at all, which at his point is what the Pacers are forced to do. Sure, playing out this season could still end in making the playoffs and having a winning record, but what does that do? Playing out the season also means getting nothing when PG leaves, so what's the point of this?
Complete Rebuild
Hey, Myles Turner, you're the one we're building the team around now. The 21-year old has shown what he can do, and that gives fans a lot to be excited about. Thankfully, Turner is 21 so still has plenty of time and his prime won't be wasted in a rebuild. This rebuild would be similar to the roster overhaul the Colts did this year, young players only from here on out. Trading guys like Thad Young and Monta Ellis for picks would go a long way in the rebuilding process. Getting young guys like Turner would build a core that this team could build around for years to come. Looking at this Thursday's draft, the Pacers need to find a way to get a pick inside the top 10. The year's draft is historically deep, Caleb Swanigan is projected late 1st-round-early 2nd-round if that tells you anything. Getting up in the top 10 of the draft and putting themselves in position to get guys like Malik Monk, Lauri Markkanen, or Zach Collins would be a good start to the rebuilding process on top of keeping the #8 pick.
Regardless of what path Pritchard and the Pacers decide to take, it's going to be a rough couple of the years for the blue and gold. Paul George is more concerned about himself and his brad than finishing something he started here in Indiana. He'll just have to live with the biggest shot he ever hit in a Pacers uniform, came in a Gatorade commercial.