Are the Bears Jumping the Gun on Trubisky?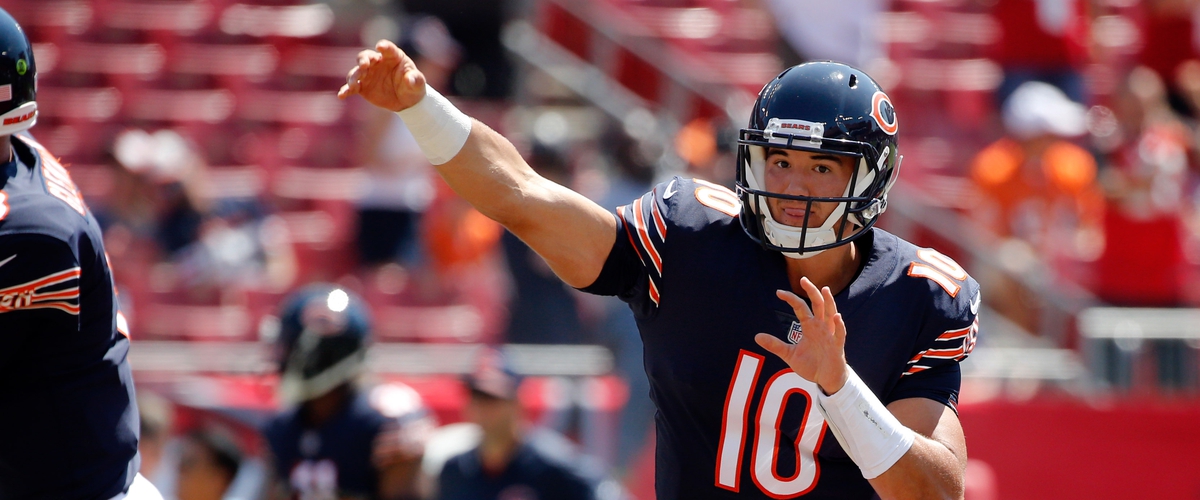 A few days after a hard loss to their division rival, Green Bay Packers, the Chicago Bears announced that Mitchell Trubisky would take over the offense, starting on Monday Night against the Vikings. This news came after Mike Glennon turned over the ball 4 times on Thursday Night. This was not the first time Glennon had trouble performing, and conversation of a QB change began to stir even more than it already had been. The Bears did finally do what many fans had been begging them to do for over a month. But is this really the right move?
Personally, I think this is happening too soon. I would have rather had him sit most if not all of the year. This is largely due to the fact that he only started 13 games in college. He barely had enough time to get used to college football, and now he has to make a huge leap to the NFL. On top of that, he is learning a whole new style of offense. Trubisky has played primarily in a no-huddle, spread offense since high school. Now he is transitioning to a much more conservative style of play with the Bears.
My concern is that he hasn't had enough time to fully learn the system they have set in place. He seemed to do pretty well in preseason, but that was almost entirely against 2nd and 3rd-stringers, which isn't a great indicator of where he really is as a player. We know that he can throw a ball well and use his legs, but we knew that when he was drafted. The real question is whether or not he is ready for the heightened speed and mental ability of the NFL. Defenses are a lot more talented and prepared to stop him here than they were in college. The coaches seem to think he is ready, and they should know better than any of us. However, I am still skeptical.
My main issue with putting him in is that it is a high risk, low reward scenario. Even if he is ready, the Bears probably won't go anywhere this season. The fact still remains that our receivers can't seem to catch the ball, and our defense, although much improved, is not good enough to carry the offense yet. The Bears could win some games, but the playoffs are a long shot regardless of who is starting. If Trubisky isn't ready, it could be a major setback. There is a ton of pressure on him right now, and a poor performance could kill his confidence, especially playing for a very unforgiving fanbase. Not only that, but they are risking an injury by putting him in now.
If they waited until next season or the end of this one, what was the worst case scenario? Maybe we lose a few more games and get a higher draft pick. That's about it. This is what I would have preferred because there would be virtually no risk this way. However, now, the decision is made. We will soon see a glimpse at what we really have with Mitchell Trubisky. If he is good, everyone will forget about this whole debate. But keep in mind, you shouldn't expect too much from him. After all, he is a rookie playing with possibly the worst receiving corps in the NFL. So we need to cut him some slack throughout this season. Every game he plays will be more about gaining experience than winning. Hopefully he learns a lot about the game this year, and maybe next year the team will give him a good Left Tackle and at least one good Wide Receiver. If so, we could have a bright future ahead of us.