Countdown to Kickoff 2017: AFC North
1. Pittsburgh Steelers (Overall Power Ranking: 4)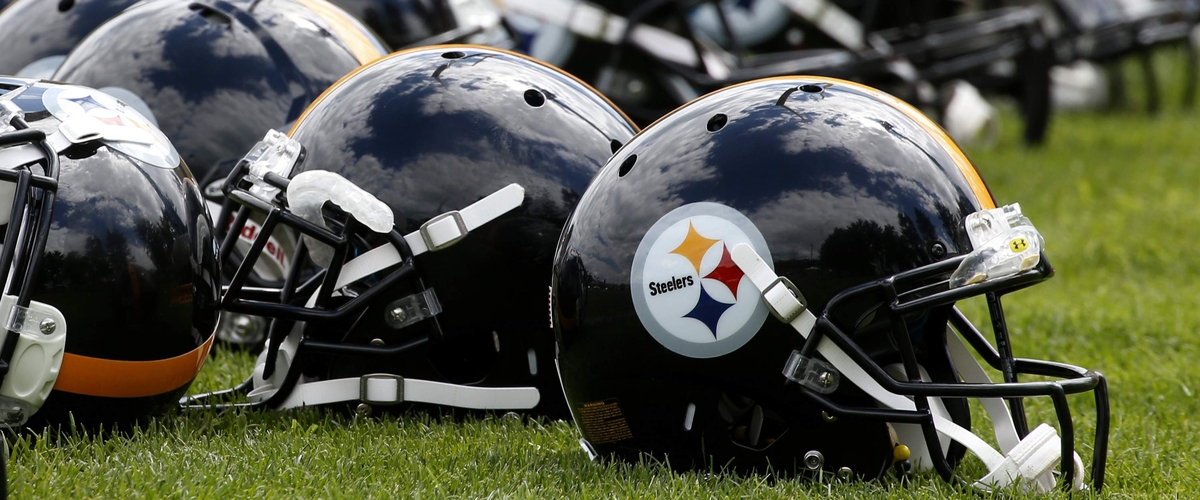 We're in year four of the Bizzaro Steelers (this blog's nickname for the offensively focused Steelers teams) timeline, and we still haven't seen their entire offense on the field at the same time in a playoff game. Which is a shame because the Steelers have one of the best units in the league even when missing a few of their contributors. Martavis Bryant missed the season due to a drug related suspension. Le'Veon Bell missed the second half of the AFC Championship Game due to injury. Antonio Brown showed us the wonders of social media after recording a post game Mike Tomlin speech. And finally, Ben Roethlisberger is leaning towards retirement after this season. So while this era has given us some good football to watch, it's clearly closer to the end than we realize. So as we stand right now, the offense is in tact for once coming into the season. So let's hope it's the same way when the playoffs come around. Because I'm sure the Steelers and their fans are tired of losing to the Patriots in the playoffs.
Key Additions: Knile Davis, Justin Hunter, Tyson Alualu, Coty Sensabaugh, T.J. Watt
Storylines
Big Ben: Every offseason you'll hear quarterbacks talking about how they want to play into their mid-40s, but Roethlisberger has a different thought process. According to former teammate Willie Colon, Big Ben considered retirement in the spring. Roethlisberger, who turned 35 during the offseason, has taken his fair share of punishment over his lying career. So it's hard to blame him if he wants to walk away from the game. So while he'll be on the field this season, one has to wonder where his head will be. The offense of the Steelers over the last four years is the best unit he's ever had. If his mind is right, he has the tools to make one last run at another ring.
Le'Veon Bell: He is perhaps the best running back in the league today, and he wants to be paid like it. This is the tricky part of having so much talent around the same age group; the checkbook has to be opened up. Bell isn't really doing anything wrong by skipping training camp altogether. Football is a game with few guarantees, so why not get what you can when you have the leverage to negotiate? There are reports of fans potentially turning on him and damage being done to his image, but all will be forgiven if he shows up in shape and plays well.
Defense: As much as I like to poke fun at the Steelers defense, it's hard to ignore the fact that they've improved. Two seasons ago, they ranked 21st in yards surrendered and improved to 12th last season. They've drafted well to their needs over the last two seasons as well. The blend of youth and veteran grit is what makes this team g. Artie Burns showed promise during his rookie campaign last season and T.J. Watt (younger brother of that guy in Houston) has already shown flashes during the preseason.James Harrison will still be playing at 39 this year and William Gay will be playing at 32. This could be the year the Steelers defense goes from de-facto liability to a strength for the team.
Season Outlook: With one of the top offenses in the NFL, a defense good enough to help them get to the Super Bowl, and an easy divisional schedule; this season will ultimately come down to who is available when games matter most. The Steelers are one of the top contenders in the AFC.
Fantasy Player to Watch: Martavis Bryant
2. Baltimore Ravens (Overall Power Ranking: 17)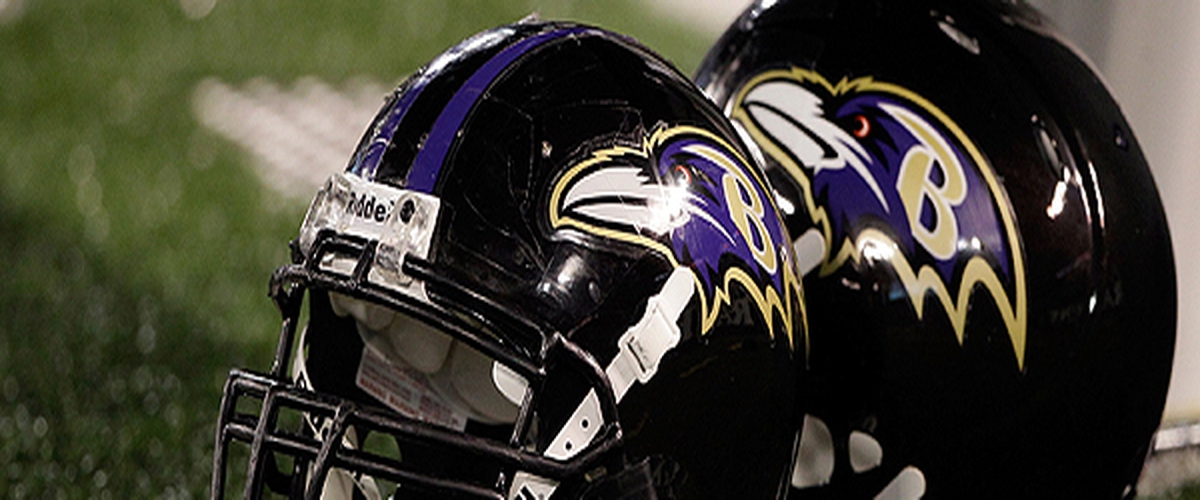 It feels as though the Baltimore Ravens have been in a state of limbo since winning the Super Bowl four years ago. Joe Flacco has never been able to imitate the phenomenal performance he put forth during that playoff run. After cashing in on bringing Baltimore their second Super Bowl championship, Flacco has bordered on average. And based off of what he's getting paid, the Ravens will have to make a big decision on their quarterback in the next couple of years. The defense regressed to the point where it felt disrespectful to the once glorious past of all-time great Ravens defenses. Last season capsulized those sentiments perfectly. They managed to finish the season at 8-8, but it feels like the Ravens have become the typical treadmill team that is slowly losing their balance. They're good enough to be average, but not bad enough to blow the whole thing up. And in the NFL, that's the worst place to be. We'll see if the Ravens can turn things around and compete for a playoff berth.
Key Additions: Danny Woodhead, Jeremy Maclin, Brandon Carr, Brandon Boykin, Tony Jefferson
Storylines
Questions on Offense: Historically, the Ravens have never been a team to be feared on offense. This year's version of their offense isn't much different. They don't stand out at any position in particular. In fact, they've regressed in some areas. They lost right tackle Ricky Wagner to free agency and never found a viable replacement. They lost their center Jeremy Zuttah and have a hole at guard. Steve Smith Sr. is gone along with his toughness and leadership. Jeremy Maclin will try to fill the void, but he's coming off of an injury riddled season. The same can be said of tight end, Ben Watson. Meanwhile, Breshad Perriman will look to establish himself as a top receiver on this team. The backfield isn't in any better shape as Kenneth Dixon will be suspended for four games, Terrance West isn't elite, and Danny Woodhead is a receiving option that is 32 and coming off of a torn ACL.
Flacco's Injury: To make matters worse for the Ravens offense, Flacco is injured. What was once thought to be a quick one week fix has turned into four weeks of uncertainty. And even if he does come back, an injury to your back is nothing to take lightly. Ryan Mallett will be starting until Flacco is ready, but he isn't much of an option.
Returning to Tradition?: The Ravens history of success begins and ends on the defensive side of the ball. Ozzie Newsome spent the team's first four picks on this side of the ball and looked to improve the secondary. Behind Jimmy Smith and rookie Marlon Humphrey, the Ravens will have two good safeties. Eric Weddle is one of the best at his position and newcomer Tony Jefferson was acquired in free agency. The second-day draft picks are edge rushers Tyus Bowser and Tim Williams. This move was needed as Elvis Dumervil was released and Terrell Suggs isn't getting any younger. More new blood was injected onto the line with Chris Wormley's selection and they also got Kamalei Correa to play next to C.J. Mosley.
Season Outlook: The Ravens aren't good enough to knock the Steelers out of first place. Plus, they have injuries all over the roster, a defense that has to prove itself, and an offense that strikes fear into the hearts of no one.
Fantasy Players to Watch: Danny Woodhead
3. Cincinnati Bengals (Overall Power Ranking: 24)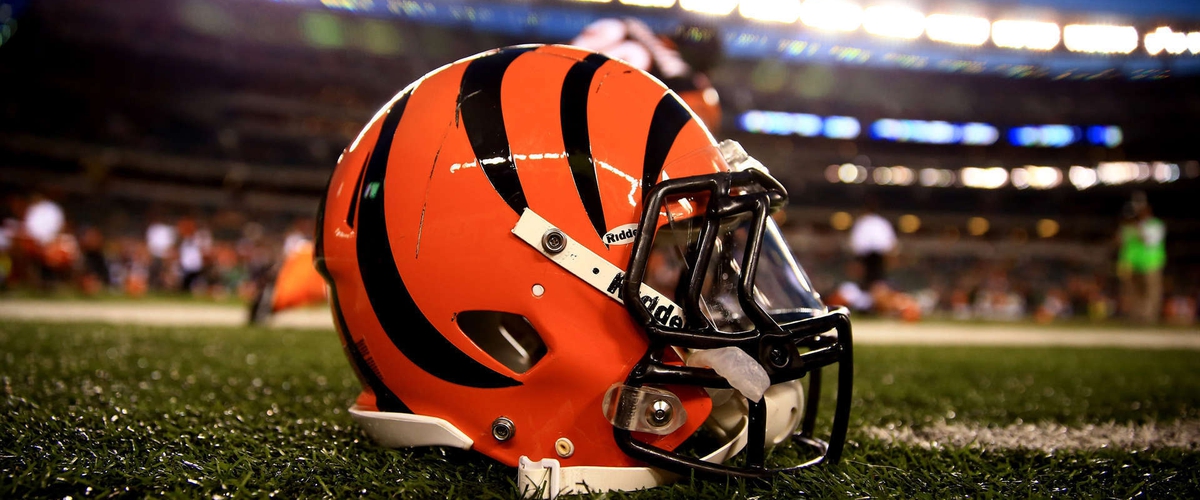 Last season saw the bottom fall out on the Cincinnati Bengals. What was at the time considered to be THE season where the Bengals had to put it all together for once quickly turned into a mediocre outing. Injuries took their toll on the Bengals as they average five few points per game last season when compared to their 2015 numbers. A.J. Green and Tyler Eifert played only played three complete games together. On defense, the status quo was mostly the same for the Bengals defense. And by status quo I mean Vontaze Burfict got fined for a dirty hit again. A tough schedule did the rest as the Bengals just couldn't find a way to deal with playoff teams like Dallas, New England, Pittsburgh, and the Giants. A failure to meet expectations felt like it would lead to changes all around. Instead, the leadership of Marvin Lewis remains in place while the roster has taken a step back. The Bengals now find themselves in a similar situation as the Ravens. They're not terrible enough to justify a complete teardown, but they aren't great enough to make any noise. And no matter what seems to remain the same, the Bengals seem content with maintaining their soul crushing status quo.
Key Additions: John Ross, Andre Smith, Kevin Minter, Bene Benwikere, Joe Mixon
Storylines
Marvin 'Teflon' Lewis: Does he even know what a hot seat looks like? I want to be just like Marvin Lewis. I want to be able to fail miserably at a job that pays me millions of dollars, have zero control over my subordinates, and still maintain job security no matter what. That is the real American dream right there.
O-line Issues: During the offseason, the Bengals lost their best offensive linemen to free agency. Andrew Whitworth and Kevin Zeitler leave a hole at left tackle and one of the guard spots. That means now the Bengals have problems at both tackle and guard spots. Their center is mediocre at best. In the NFL, no offensive line means your offense is in trouble. Andy Dalton better have his track shoes on because he'll likely be running for his life this season.
Bengals Culture: The Bengals culture has come under attack over the last few years. Reporters have said that Marvin Lewis has lost control of his football team on a few occasions now. They have guys like Vontaze Burfict and Pacman Jones who are 'colorful' characters to say the least but likely wouldn't be on any other roster in the league because of their issues. Joe Mixon (who deserves a second chance by the way) was a controversial draft pick that some (fools) didn't think was worthy of being drafted. And given the perceived lack of control in Cincinnati, is Mixon in a good place? And of course, there's owner Mike Brown who many consider so cheap that he' allow the culture of his franchise to crumble to save a few dollars. The point is, when will things finally change for this team?
Season Outlook: This team would be a playoff threat if they had an offensive line they could depend on. But sadly that's not the case. I expect the Bengals to hover around .500 and maybe dip below that if they suffer injuries. And yes, Marvin Lewis will still keep his job somehow.
Fantasy Player to Watch: Joe Mixon
4. Cleveland Browns (Overall Power Ranking: 32)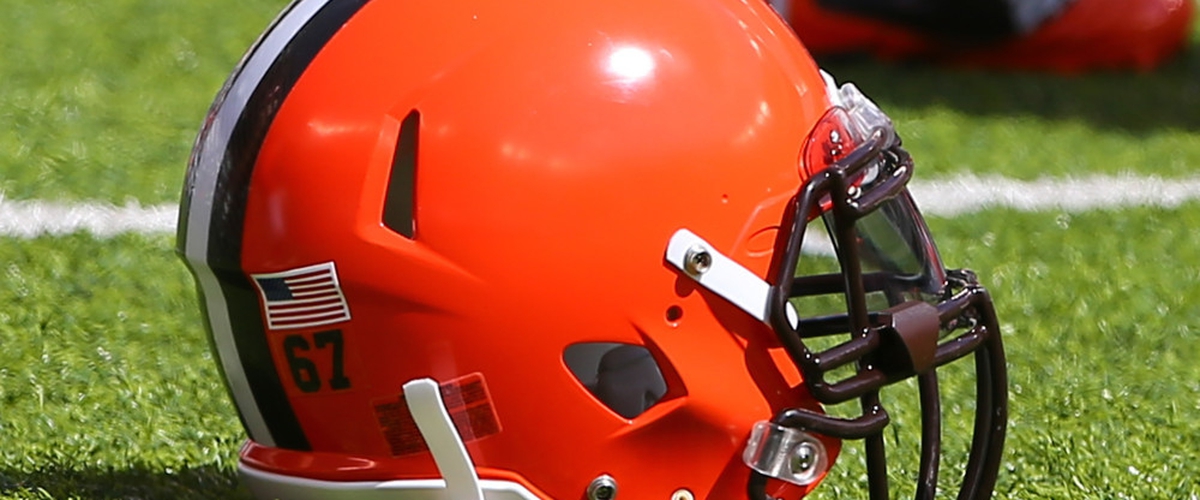 There are things in life you can be certain about. You will pay taxes, you will die, and the Cleveland Browns will be terrible. They'd be the second 0-16 team in NFL history had the Chargers not gone full Charger and pulled a crushing defeat from what should've been an easy victory. They're awful and they don't hide it. They're perpetually rebuilding and seem proud of it. But maybe, just maybe, they finally figured something out. If you can't properly evaluate a quarterback, might as well just get the best player in the draft and hope for the best. The selection of Myles Garrett instead of doing the Browns thing and reaching for Mitchell Trubisky shows they're learning. But how much longer will this team be the league's spare bye week? I predict respectability soon, but not this year. This year will be yet another spent in the basement of the NFL. Let's just hope they show something before LeBron leaves and sends northeast Ohio into another spiraling depression.
Key Additions: Kenny Britt, Brock Osweiler, Kevin Zeitler, J.C. Tretter, Jason McCourty, Myles Garrett
Storylines
Kizer to Start: Time to break out that Browns quarterback jersey again because the team has announced the starter. DeShone Kizer, the same guy who said he'll be better than Tom Brady, will be the starter week one. Brock Osweiler was originally thought to be the guy to take the position, but it's more clear than ever that the Browns only brought him in to get their hands on the second round pick the Texans packaged with him. Now the Browns are trying to pawn him off to some other team. The fact that Kizer outworked him is kind of scary for his future prospect. Kizer has received positive praise for investing the time to learn the offense and wanting to improve. His dual threat ability and his work ethic may finally solve the Browns quarterback black hole. Here's hoping.
Foundation For Future: With Kizer starting, it's clear that Cleveland won't hesitate to throw their young players into the fire immediately. And I don't blame them since they have nothing to lose by playing them over sitting them. Draft picks that are expected to make an impact (besides Kizer) include Myles Garrett and Jabrill Peppers. Garrett will have to be the disruptor on defense that the Browns have lacked for far too long. Peppers will begin his career at safety but could end up all over the place if the coaches deem it viable. If these two can establish themselves at the next level, the Browns could have building blocks on each level of the defense when you factor in Jamie Collins Sr and Joe Haden (if he can stay healthy).
O-Line and Rushing Attack: The Browns will need their offensive line to play at a high level if they hope to have any success with a rookie under center. So that means we should expect plenty of running plays and the utilization of Duke Johnson as a receiver out of the backfield. The Browns offensive line has its strengths and Isaiah Crowell should be running hard since he's playing for a new contract this season.
Season Outlook: I'm predicting the Browns to quadruple their win total from last season. Heck, maybe even quintuple. Oh wait, that's still just four or five wins. At least it's an improvement. I don't think the Browns will be a complete laughing stock this year as they have a good o-line, a few playmakers on defense, and a solid running attack.
Fantasy Player to Watch: Duke Johnson