Countdown to Kickoff 2017: AFC West
We've finally reached to end of the countdown to kickoff. A big thanks to the readers and followers of the Zone Press. And now, here's the AFC West.
1. Oakland Raiders (Overall Power Ranking: 5)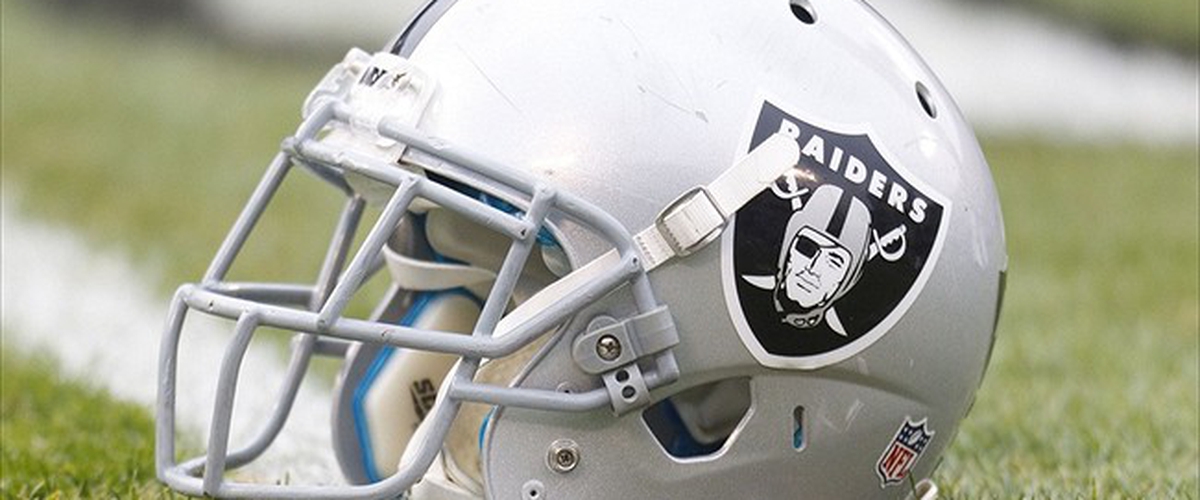 The Las Vegas Raiders of Oakland? The Oakland Raiders of Las Vegas? Either way, it's all messed up if you're fan from Oakland. 2017 will be the beginning of the Raiders slow and painful departure to Sin City. And of course, this happens now that the Raiders have crawled their way out of the doldrums of the NFL into actual contention. Oakland looked like a team destined to make a deep playoff run a year ago but were ultimately derailed by injuries at quarterback. They enter this year as the trendy pick to go to the Super Bowl, and for good reason. Derek Carr has emerged as one of the best young quarterbacks in the league surrounded by a loaded offense. The offense includes the AFC's best offensive line, Amari Cooper, Michael Crabtree, Seth Roberts, and a returning Marshawn Lynch. Defensively, there are holes on this team, but also notable talent led by all-pro Kahlil Mack. The Raiders seem to have re-committed themselves to excellence and winning football games. And while they'll be out of Oakland by the end of the decade, they still seem to be dedicated to bringing one final Lombardi Trophy to the franchise's original home.
Key Additions: Marshawn Lynch, Cordarrelle Patterson, Jared Cook, Marshall Newhouse, Jelani Jenkins, Graceon Conley
Storylines
"Town Bizzness": After spending last season as a globe-trotting retiree, Marshawn Lynch has made his return to the NFL to play football in his hometown of Oakland. This move is actually brilliant for the organization. Lynch quickly filled the hole left by the departing Latavius Murray and serves as the team's connection to Oakland. No one would've blamed Raider Nation if they completely turned on the team. Some fans actually have. But a chance at one more championship run and a local guy helping to lead the way is a bit too enticing for some die-hard Oakland fans. Behind one of the best offensive lines in the game and with his hometown on his back, don't be surprised to see Beast Mode up to his old tricks
Defense: The Raiders had some problems on defense last season. There were holes up front and in the secondary that had to be addressed. Jelani Jenkins struggled in Miami last season, but only because of a knee injury. He was solid before the injury and is only 25 years old. If he can bounce back, his presence will help. The returning Mario Edwards and third-round pick Eddie Vanderdoes will look to help along the line. Justin Ellis and Jihard Ward will be called upon to step up in their roles in stuffing the run. And finally, first-round pick Graceon Conley will slide into a secondary that really needs the help.
Big Money Quarterback: Had Derek Carr not broken his leg, there's no telling how far the Raiders would've gone in the playoffs. Instead, they fell victim to the Houston Texans on the road. Now a year healthier and millions of dollars richer, it's on Carr to prove the hype is warranted. He is considered the next quarterback to enter into elite territory. He has the weapons and the skill to prove that notion correct. All he needs to do is perform on the field.
Season Outlook: If Derek Carr and the top members of his supporting cast can stay healthy the entire year, unlike last season, they'll be able to make a deep run into the playoffs. In fact, they have to be considered one of the favorites to win the Super Bowl. If their defense can improve, they'll be an extremely difficult out in the postseason.
Fantasy Player to Watch: Michael Crabtree
2. Kansas City Chiefs (Overall Power Ranking: 8)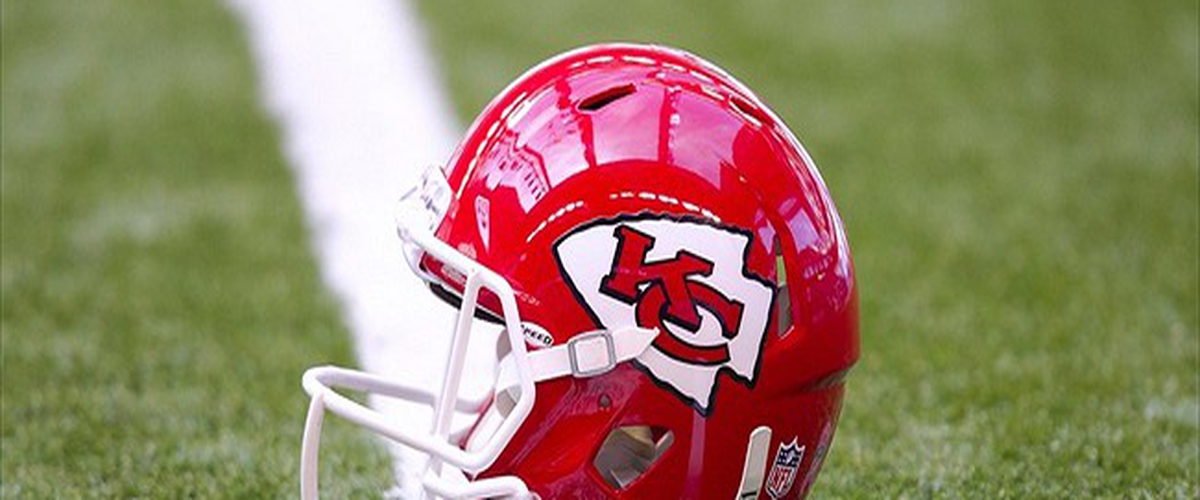 Chiefs fans are beginning to feel that Andy Reid effect that Eagles fans felt for many years. Reid is a great coach that will more often than not have his team in the playoffs. The Chiefs have made the playoffs in three of the last four seasons, but have failed to win more than one playoff game once January rolls around. To make matters worst, their last two postseason defeats were due to a pedestrian offense averaging just 18 points per game. The offense has always been a question mark for the Chiefs. Last year they relied mostly on gadget plays from Tyreek Hill and a steady running game. Alex Smith managed the game as he always does. He won't kill you, but he won't go out there and win many games on his own talent either. Defensively, the Chiefs are elite thanks to their pass rush combined with playmakers in the secondary. With all of those factors combined, the Chiefs figure to be bound for playoff contention once again. How far they go is anyone's guess. They have the talent to go deep into the postseason, but one has to wonder about their intangibles.
Key Additions: C.J. Spiller, Bennie Logan, Patrick Mahomes, Tanoh Kpassagnon
Storylines
Wait. The Chiefs Picked a QB?: The Chiefs picked a quarterback in the first round for the first time since 1983. Back in 1983, the Chiefs passed on Hall of Famers Dan Marino and Jim Kelly to select Todd Blackledge. This year, they picked up Patrick Mahomes. This sends a clear signal that Alex Smith's days are numbered in KC. While Smith is a decent option at quarterback, he doesn't blow anyone away. The game manager tag has stuck to him since his days in San Francisco. Mahomes will remain on the bench until his development is complete and eventually assume the role of starter.
Defensive Concerns: Defense is the strength for KC, but they also have their fair share of question marks entering the season. They've suffered losses along the defensive line with the departure of Jaye Howard and Dontari Poe. To replace them, the Chiefs will rely on second-round pick Tanoh Kpassagnon and Bennie Logan. The latter is coming off of a down year due to injuries. The other concern is at inside linebacker, as Derrick Johnson returns from a torn Achilles. At age 34, he isn't getting any younger and injuries like this could lead to a steep decline.
Questions on Offense: The Chiefs have a lot of question marks on offense. Along the line, they have to deal with the overpaid Eric Fisher and starting the season without Parker Ehinger at guard. Spencer Ware is now done for the season; which means Kareem Hunt will have to fill that hole. And finally, Hill is the only receiver worth a mention now that Jeremy Maclin is gone.
Season Outlook: The Chiefs are a solid team that will once again contend for the AFC West crown because of their great defense and stellar special teams. However, it'll be the same old story, as the offense will likely let them down again in the playoffs.
Fantasy Players to Watch: Kareem Hunt
3. Denver Broncos (Overall Power Ranking: 11)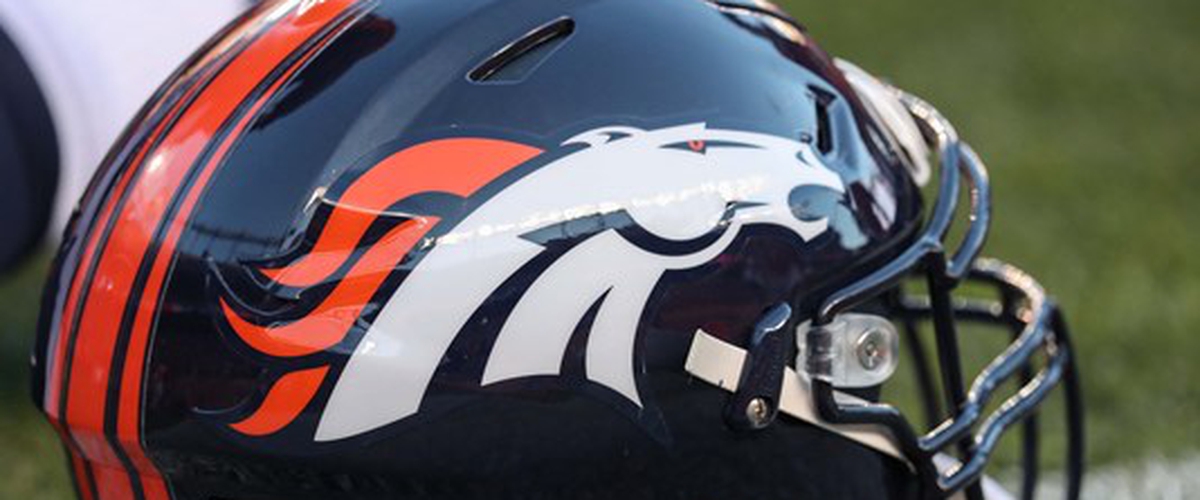 Whether it because of a Super Bowl hangover or diminished play from key positions, the Broncos had a disappointing 2016 season. After the defense carried the remains of Peyton Manning to the Super Bowl, many thought a young QB of any kind would serve as an improvement. After all, the job for the QB would be to hand the ball to the running back, not turn the ball over, and watch the defense work. Unfortunately, those improvements never came. Trevor Siemian did an okay job, but a weak offensive line (they allowed 40 sacks last season) and injuries in the backfield were the undoings of the Broncos offense. The defense did all they could to get this team to the playoffs, but ultimately it wasn't enough. A 9-7 record would be fine for most teams. But for the Broncos, this is a cause for a mini-panic amongst fans. Combine that with the overhaul of the coaching staff, and who knows what this team will look like going forward.
Key Additions: Menelik Watson, Ronald Leary, Zach Kerr, Domata Peko, Garrett Bolles
Storylines
Quarterback: Trevor Siemian is back as the starting quarterback with Paxton Lynch as the project for the future. Listening to Siemian's critics, you'd think he was awful last season. If I had to fairly grade it, I'd say he was average. He threw for 3,401 yards, 18 touchdowns, and 10 interceptions. And that was with a bad O-line in front of him. Being a year better and wiser could yield better results, but that will come down to blocking. But one has to remember that the Broncos are in a win now situation. Reports of the Broncos exploring other quarterback options have already been circulating and will only get louder if Siemian fails to produce.
O-Line: Last season, this blocking unit was one of the worst in the NFL. They only had two quality blockers in Russell Okung and Matt Paradis. Okung is in Los Angeles with the Chargers, so the Broncos drafted Garrett Bolles as his replacement. Paradis is coming off of double hip surgery, but the Broncos are optimistic he will be back to normal. Ronald Leary comes over from Dallas as a slight improvement at guard. At the end of the day, the Broncos offensive line is simply better by default.
Leading With Defense: Not much has changed in regards to the defense leading this team. There are a few negatives such as Brandon Marshall is the only good linebacker they have. DeMarcus Ware has retired, but they still have Shane Ray to take over for him. Other than that, the Broncos will still have an elite level pass rush to go with one of the best secondaries in the league.
Season Outlook: The offense figures to struggle again as the quarterback is average at best and their o-line is still vulnerable. The defense may have carried them a few years ago, but holes at linebacker make them far less impenetrable than they were then. As a result, Denver will likely hover around .500 again and miss the playoffs.
Fantasy Player to Watch: Demaryius Thomas
4. Los Angeles Chargers (Overall Power Ranking: 25)
We all know that one person who claims that now that it's the New Year, they'll be a completely different person. Then you run into that person in March and they're the same person (sometimes worse) than they were a year ago. The Los Angeles Chargers are that person. You'll see a borderline hall of fame quarterback with some playmakers around him, a defense on the rise, and a schedule that doesn't look that tough. Then you'll think "the Chargers could make some noise this year". Then when December rolls around, you wonder what you ever saw in this team as they're barely treading water. How bad did it get last season? They lost to the Browns. Then after failing to rob the city for stadium funds, they took their ball and went to a city where their chief divisional rival has a very strong fan base. Oh, and they'll be paying rent to another NFL team. Now in LA, the Chargers are up to their old tricks. They look attractive on paper and claiming to be a new team, in a new city, in a new year. We'll see if they can actually live up to the hype this year. Otherwise, their fight for LA will be a fight for relevance.
Key Additions: Kenjon Barner, Russell Okung, Tre Boston, Mike Williams, Forrest Lamp, Dan Feeney
Storylines
To Live and Die in LA: After years of insulting and threatening the city of San Diego, the Chargers finally packed up their moving trucks and moved to Los Angeles. But before they can move in with the Rams and begin paying rent, the Chargers have to play in a soccer stadium with a capacity of 27,000. And judging by the preseason games, they're having trouble filling the seats. It feels like the Chargers are starting completely from scratch in Los Angeles. And if there's one thing LA doesn't tolerate of their teams is to be losers. In their last seven seasons in San Diego, the Chargers only made the playoffs once and endured a long history of choking big games.
Injuries: One thing the Chargers always seem to go through every season is a host of injuries. Last season, they lost their best receiver (Keenan Allen), their best cornerback (Jason Verrett), and their receiving option from the backfield (Danny Woodhead) for the season. You'd hope things would go better this year, but they're already off to a bad start. Rookie Forest Lamp will be gone for the season and the first-round pick Mike Williams will probably start the season on the PUP list. The Chargers also rely on injury-prone players at key positions. Russell Okung could be the solution at left tackle, but the Chargers are in big trouble if he goes down with an injury. The same could be said for Allen and Verrett this season.
Defense on the Rise: Going into the future, the Chargers defense will be the difference maker. Their front seven is full of talented players led by Joey Bosa, Melvin Ingram, Corey Liuget, and Brandon Mebane. Their linebacker corp of Korey Toomer, Jatavis Brown and Denzel Perryman have a chance to be very good this season. And if Verrett can stay healthy, he and Casey Hayward make one of the better cornerback tandems in the league.
Season Outlook: It's never a talent issue with the Chargers. It's usually a matter of health and intangibles. They can't control who gets hurt and who doesn't, but they can control intangibles. The fact of the matter is, the Chargers are notorious for pulling defeat from the jaws of victory. So it wouldn't surprise me to see this team finish with five wins or 10 wins. But given the strength of the division and a pretty balanced schedule, I'd say they hover around .500 and miss the playoffs.
Fantasy Player to Watch: Defense/Special Teams