Countdown to Kickoff 2017: NFC West
1. Seattle Seahawks (Overall Power Ranking: 7)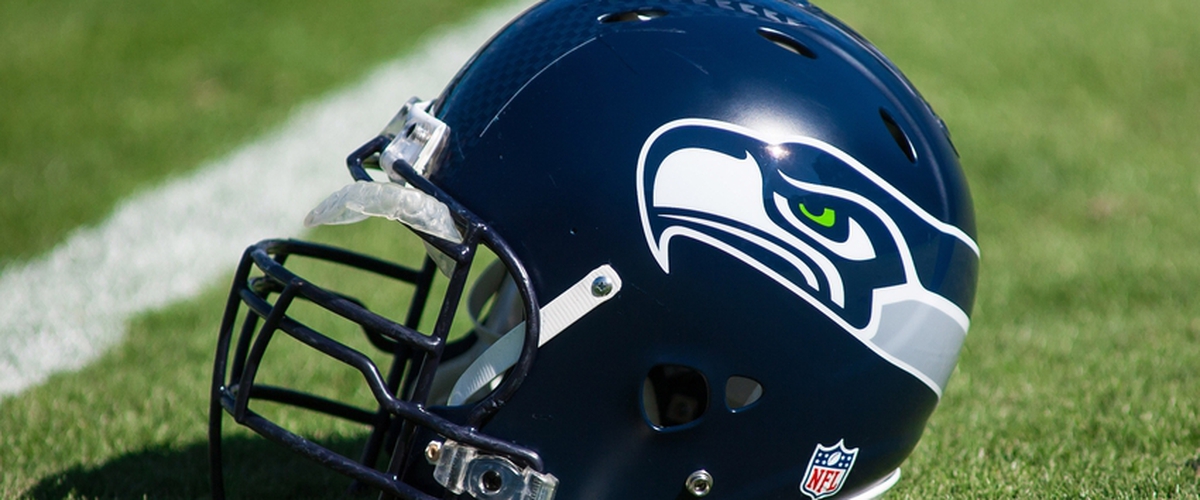 Since winning Super Bowl XLVIII, the Seattle Seahawks have gradually regressed in results. After losing the Super Bowl the next season, the Seahawks have failed to advance past the Divisional Round of the playoffs. Offensively, the Seahawks haven't been the same since Marshawn Lynch left them. They lack that physical identity that made them such a difficult team to deal with. More and more responsibility has been thrust onto quarterback Russell Wilson. Last season, Wilson was solid but not as good as he was when he had a balanced offensive attack to rely on. Defensively, the Legion of Boom was compromised by injuries at safety. Kam Chancellor missed games due to injury and Earl Thomas missed the latter portion of the season with a broken leg. Without Thomas being the quarterback of the secondary, the Seahawks were torched by the Falcons offense in the playoffs. It is beginning to feel like we're entering the final years of the LOB era in Seattle. With the window closing on them, we'll see if the Seahawks have another championship run in them.
Key Additions: Eddie Lacy, Luke Joeckel, Oday Aboushi, Michael Wilhoite, ILB Terrance Garvin, Arthur Brown, Bradley McDougald, Blair Walsh, Malik McDowell
Storylines
Recreating the Past on Offense: Judging by the offseason moves, the Seahawks wish to get back that physical nature on offense. The acquisition of Eddie Lacey was clearly done to try to recreate the physical running attack that Beast Mode once provided. If he's able to stay in shape and stay healthy, Lacey should be able to do well splitting carries in the Seattle backfield. Luke Joeckel will also be a welcomed addition to the Seahawks offensive line. O-line was a big weakness for the Seahawks, and Joeckel should help that unit even if most of his talent is raw. Unfortunately, that was the only real addition to the offensive line.
Defensive Depth: Depth became an issue for the Seahawks when key players began missing games. Prior to Earl Thomas' injury, the Seattle defense only surrendered 16.2 points per game. Once Thomas was gone, that number went up to 23.3 points per game. That's more than a touchdown difference in points. Seattle waited until the end of the third round to add another player to their secondary. Shaq Griffin and Delano Hill fit the mold of tall and athletic secondary players who will add the needed depth to the unit. Deshawn Shead is coming off of a torn ACL, but his presence would be welcomed.
Location, Location, Location: The Seahawks have one of, if not the best home field advantage in football. They are 39-6 over the past five seasons including the playoffs. However, they're 2-3 in road playoff games since 2012, That includes two losses in Atlanta to the Falcons. The Seahawks Super Bowl hopes may be attached to their ability to secure home field advantage in the playoffs. If the Falcons remain a factor in the NFC, the Seahawks cannot afford to play them in Atlanta without the benefit of their home fan base and playing outdoors.
Season Outlook: Seattle wasn't able to completely fix their offensive line during the offseason. So that will remain a weakness. The success of this team will once again hinge on Wilson's performance as a quarterback and the defense. They'll be competitive, but a deep playoff run depends on how many home games they'll be playing.
Fantasy Player to Watch: Tyler Lockett
2. Arizona Cardinals (Overall Power Ranking: 18)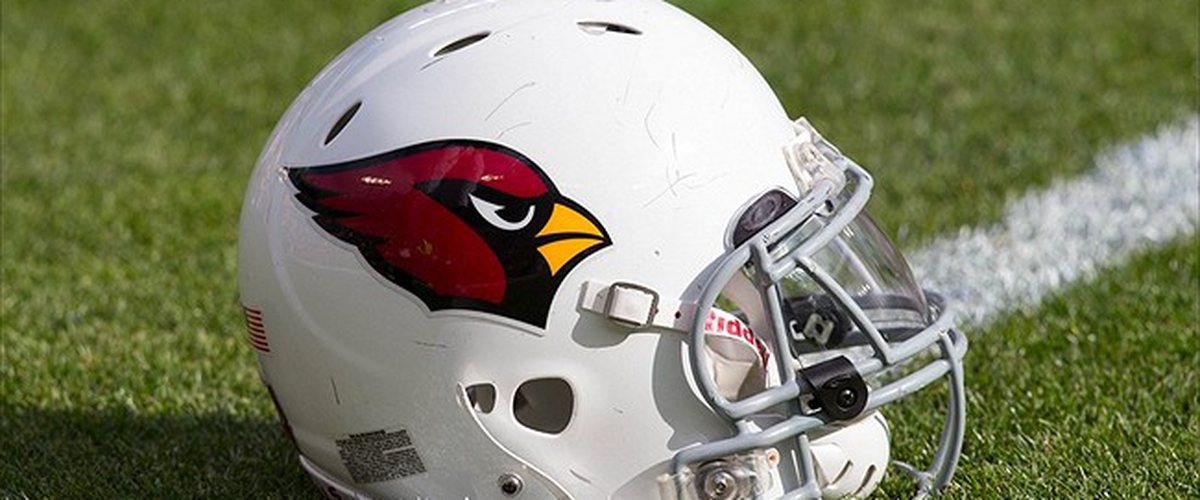 The Cardinals were one of the favorites to win the Super Bowl last year, but ultimately they fell woefully short of the hype and expectations. It seemed the Cardinals lacked the discipline they had in the previous season. They had a record of 2-5-1 in games decided by one score. In the two previous seasons, the Cardinals were 10-2 in those games. If you include Bruce Arian's interim stint with the Colts, he coached teams to a 23-5 record in those same games. A common thread in several losses were their special team's mistakes. Low snaps, missed field goals and poor punt coverage seemed to be too present. Combine that with declining results on offense and a defense that didn't play up to potential and you have the disappointing season the Cardinals had. Now the question is do the Cardinals have a run similar to 2015 in them or are they doomed continue their decline.
Key Additions: Tony Bergstrom, Jarvis Jones, Karlos Dansby, Antoine Bethea, Phil Dawson
Storylines
Carson Palmer: Carson Palmer threw for 4,233 yards, 26 touchdowns, and 14 interceptions last season. Those look like solid numbers for a starting quarterback, but they don't tell the full story. His completion percentage (61%) was his worst since 2011 and his YPA (7.1) was his lowest since 2012. His passes seemed to lack the zip they once had and he turns 38 in December. So this could be signs of father time creeping up on Palmer.
Defensive Decline?: The Cardinals have been one of the best defenses in the league in recent years and still have some great weapons on that side of the ball. However, they could take a step backward this season because of some losses. Calais Campbell and Tony Jefferson were not only great players for Arizona but great leaders as well. Their departure will be felt.
The Future: The Cardinals seem to be in a race against time. We've seen their success completely derailed by a lack of quarterback production in the past. With Palmer inching closer to retirement along key players aging out or leaving, the Cardinals face a conundrum. Other than David Johnson, it's hard to see where the Cardinals go once this current iteration is gone.
Season Outlook: I don't see the Cardinals regression ending anytime soon. Their regressing at quarterback, offensive line and wide receiver with major questions on defense. David Johnson will be called on to carry this team, but I'm not sure that will be enough to get them to the playoffs.
Fantasy Players to Watch: David Johnson
3. Los Angeles Rams (Overall Power Ranking: 28)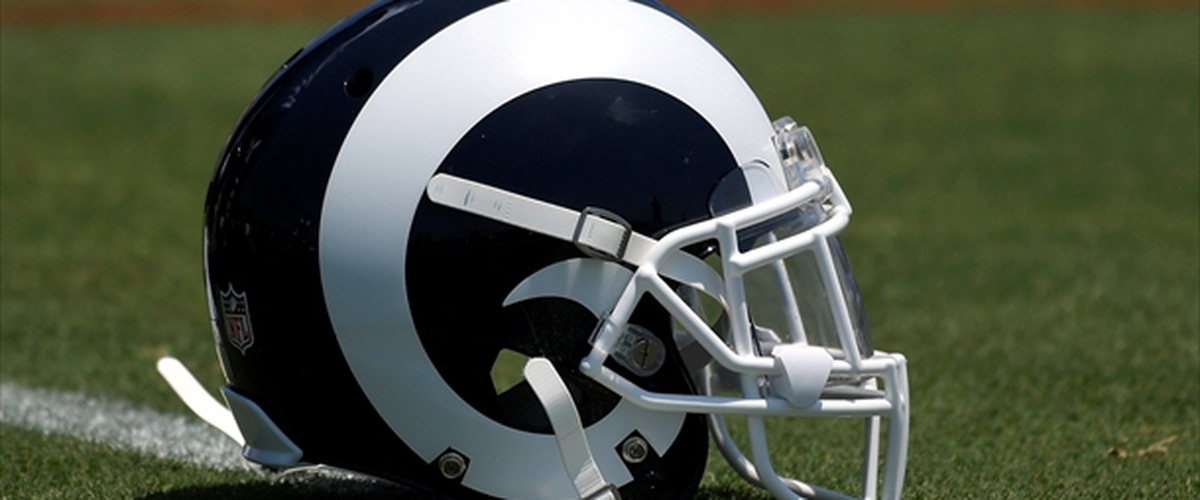 Last season showed you can take the Rams out of St. Louis, but you can't take the St. Louis out of the Rams. After more than two decades, Los Angelenos welcomed back their original NFL franchise only to quickly realize they were exactly the same (if not worse) than when they left. Fans were treated to a young team trying to figure it out and an organization more focused on establishing a brand than winning football games. The Rams kicked off their return by making a big splash trade to get Jared Goff with the first pick in the draft. Goff would go on to be the worst rookie quarterback in his class and fail to win even one start. Todd Gurley suffered from a sophomore slump mostly credited to the fact that the offense had very little surrounding him. The Rams defense would play well only to break once the offense failed to fulfill their share of the responsibilities. Jeff Fisher signed a secret extension to remain with the team but was ultimately fired once Rams fans caught wind of this. And by the time the season was over, the NFL and the Rams learned the one universal truth of sports in LA. Fans will support a winner, but they'll ignore a loser. The Rams were losers last season, and the fans dressed as empty seats were proof of this. With an overhauled coaching staff and new competition in town, the Rams will look to build a winning foundation and finally shed the loser label that came with them from St. Louis.
Key Additions: Sammy Watkins, Lance Dunbar, Robert Woods, Andrew Whitworth, John Sullivan, Tyrunn Walker, Conner Barwin, Nickell Robey-Coleman, Gerald Everett, Cooper Kupp, Kayvon Webster
Storylines
Goof or Goff?: Coming into last season, Jared Goff wasn't even considered for the starting job, Once he got his opportunity, he was atrocious by every standard. He completed just 54.6 percent of his passes for 5.3 yards per attempt. He threw seven interceptions to five touchdown passes. He looked (and probably was) completely unprepared to play football at the NFL level. He didn't win a single start and was spotted partying at the Super Bowl. And this is a guy the Rams paid a ransom for to pick (and they passed on Carson Wentz). He's beginning to look like another quarterback that wore 16 and played in San Diego. At least that guy was able to win some games as a rookie. Sean McVay was hired for the sole purpose of getting Goff up to par. So far in the preseason, the results have been mixed at best. It's becoming clear that the Rams have likely goofed on Goff.
Actual Weapons on Offense?: It's a shame that the quarterback position is an unknown because the Rams actually have weapons around him. The receiving corp of Sammy Watkins, Robert Woods, and Tayvon Austin shows promise on paper. Todd Gurley is still a talented running back in the league and will have to bounce back this season. The offensive line is marginally better with Andrew Whitworth and John Sullivan. And I say marginally because Whitworth is 36 and Sullivan is pretty average in his own right. But none of that really matters as long as Goff is mediocre.
New Leadership: Rams fans were elated to see Jeff Fisher let go by the team. Now they can move forward with trying to build something in Los Angeles. Sean McVay takes over as the youngest head coach in the league. His main job will be to do for the Rams what he did for the Washington offense. Wade Phillips is the defensive coordinator for the team and will be tasked with working his normal magic of turning a defense into an elite and disciplined unit. Just what the Rams needed.
Season Outlook: The Rams are a team in transition. They're in the second year of being in a new city, the second year of what could be a bust QB, and the first year under a new head coach. I'm not expecting much of this team. Which means you can expect plenty of empty seats in Los Angeles. What will be interesting is if they'll stink enough to pick high enough to get Sam Darnold.
Fantasy Player to Watch: Todd Gurley
4. San Francisco 49ers (Overall Power Ranking: 31)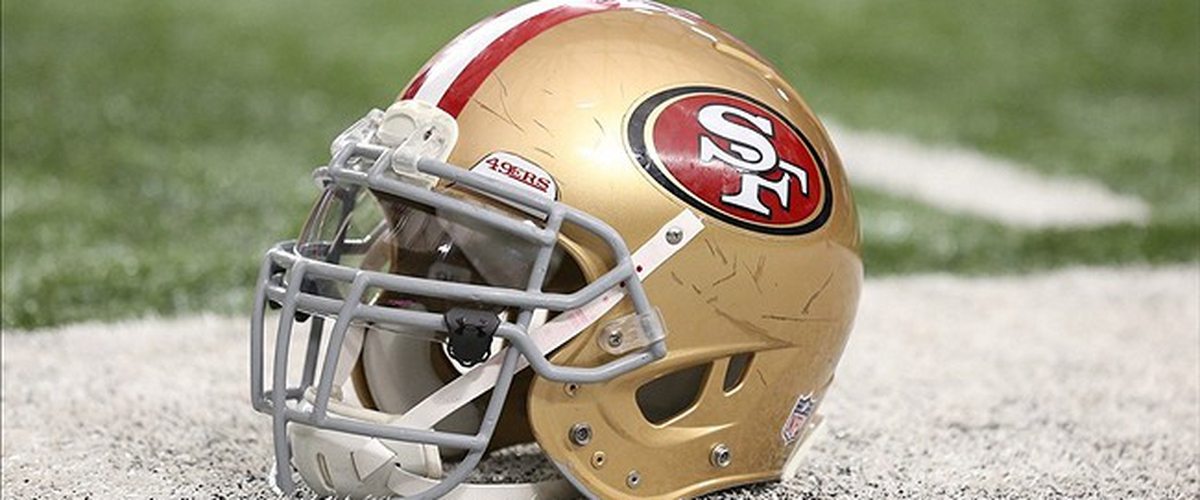 It's been a brutal fall from grace for the Niners since Jim Harbaugh was shown the door. A team that was a pass away from winning the Super Bowl and a pass away from going back to the big game is now in complete rebuild mode. Just about every player from that era has retired or left the team. Coaches from both the Harbaugh era and the short left Chip Kelly era are gone. Now a new GM in John Lynch takes over with Kyle Shanahan as the head coach. Shanahan is a great offensive mind for sure, but he's not bringing over any of the Atlanta Falcons with him. Instead, he inherits a team that only beat the Rams last season and challenged the Browns for the most embarrassing team in the league. The rebuild is already off to a good start after the fleecing of the Bears. Now they wait for a solution at quarterback. Either Kirk Cousins will be in a Niners jersey or the Niners will select someone in the draft. Until then, just hope that the new regime can install a good culture.
Key Additions: Brian Hoyer, Matt Barkley, Tim Hightower, Kyle Juszczyk, WR Pierre Garcon, Marquise Goodwin, Aldrick Robinson, Logan Paulsen, Jeremy Zuttah, Tim Barnes, Elvis Dumervil, Dekoda Watson, Malcolm Smith, Brock Coyle, Don Jones, Robbie Gould, Solomon Thomas, Reuben Foster
Storylines
The Present and Future Quarterback: For at least this season, the 49ers have the services of journeyman quarterback Brian Hoyer. And assuming something goes wrong with him, CJ Beathard could also see time at quarterback. The real question is what the future holds at this position. Rumblings of a Kirk Cousins trade grew pretty loud and looked certain to happen. Now it'll likely happen next year since the Redskins refuse to give Cousins a long-term deal. There are also draft options the 49ers could opt for. Either way, the picture will look much clearer at this position next year.
Young Talent on Defense: Being that this is a throwaway season, the only bright spot on this team is the young talent. Solomon Thomas, DeForest Buckner, and Arik Armstead are they young trip that makes up the front of the Niners new 4-3 scheme. If all things go according to plan, the Niners could have a good defense in the coming years.
Season Outlook: This is a throwaway season for the Niners as they wait for their quarterback to come in next year. So for now, they'll focus on grooming their young talent.
Fantasy Player to Watch: Carlos Hyde