NFL Week 8 Preview and Predictions
Week 8 Headlines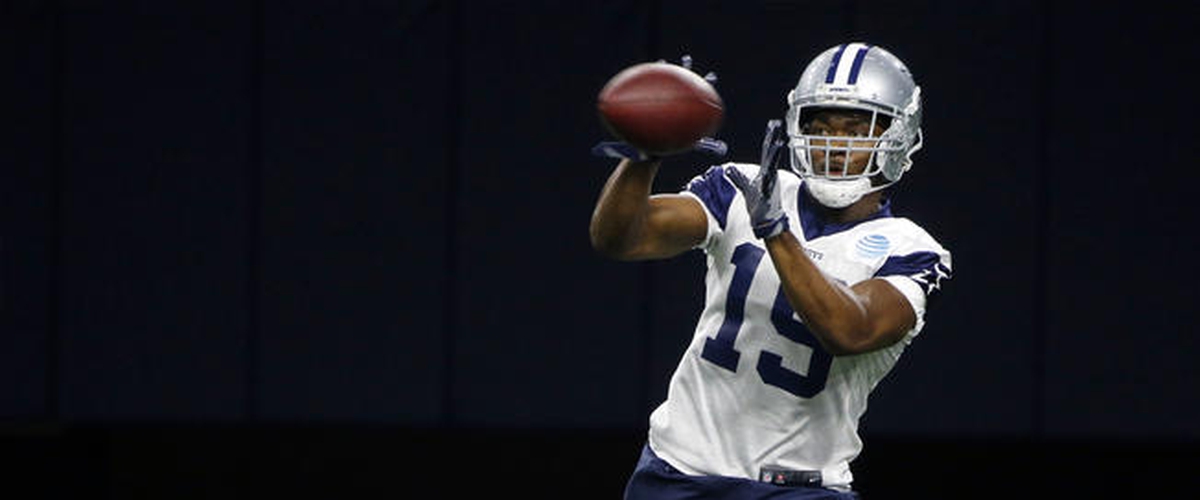 Giants Fire Sale: The Giants have traded Damon Harrison to the Detroit Lions for a fifth-round pick in the upcoming draft. Also, they have traded Eli Apple to the New Orleans Saints for a fourth-round pick and a seventh-round pick.
The Autumn Wind is Tanking: The Raiders continue their trading spree by trading Amari Cooper to the Dallas Cowboys for a first-round pick in the upcoming NFL Draft.
Patrick Peterson Saga: It was reported that All-Pro Cornerback Patrick Peterson demanded a trade from the Arizona Cardinals before the trade deadline. However, Peterson has released a statement on his Twitter account expressing his desire to remain with the team.
Fantasy Football Start Em/Sit Em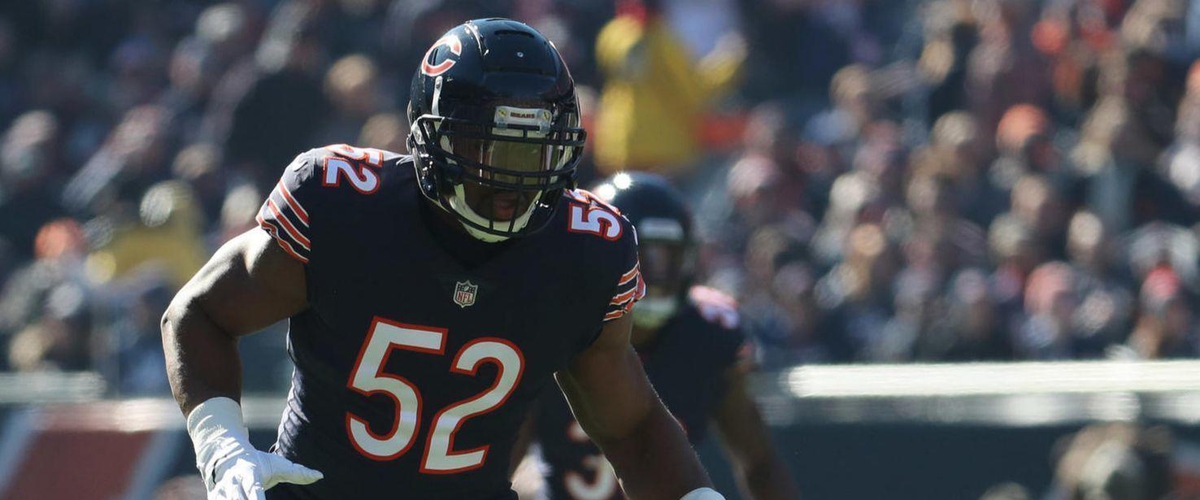 Starting Quarterbacks: Jameis Winston, Andy Dalton, Mitchell Trubisky, Andrew Luck, and Russell Wilson
Sitting Quarterbacks: Derek Carr, Cam Newton, Carson Wentz, Eli Manning, and Case Keenum.
Starting Running Backs: Joe Mixon, James White, Phillip Lindsay, Chris Carson, and Marlon Mack.
Sitting Running Backs: Carlos Hyde, Alex Collins, Isaiah Crowell, Corey Clement, and Aaron Jones.
Starting Wide Receivers: Robert Woods, Tyler Boyd, John Brown, Julian Edelman, and Jarvis Landry.
Sitting Wide Receivers: Sterling Shepard, Marvin Jones, Alshon Jeffery, Sammy Watkins, and Robby Anderson.
Starting Tight Ends: David Njoku, O.J. Howard, Jared Cook, Benjamin Watson, and Vance McDonald.
Sitting Tight Ends: Evan Engram, Jordan Reed, Greg Olsen, Kyle Rudolph, and Charles Clay.
Starting Defense/Special Teams: Bears, Eagles, Texans, Redskins, and 49ers.
Sitting Defense/Special Teams: Broncos, Rams, Vikings, Browns, and Jets.
Game Picks (Season Record 65-45-2)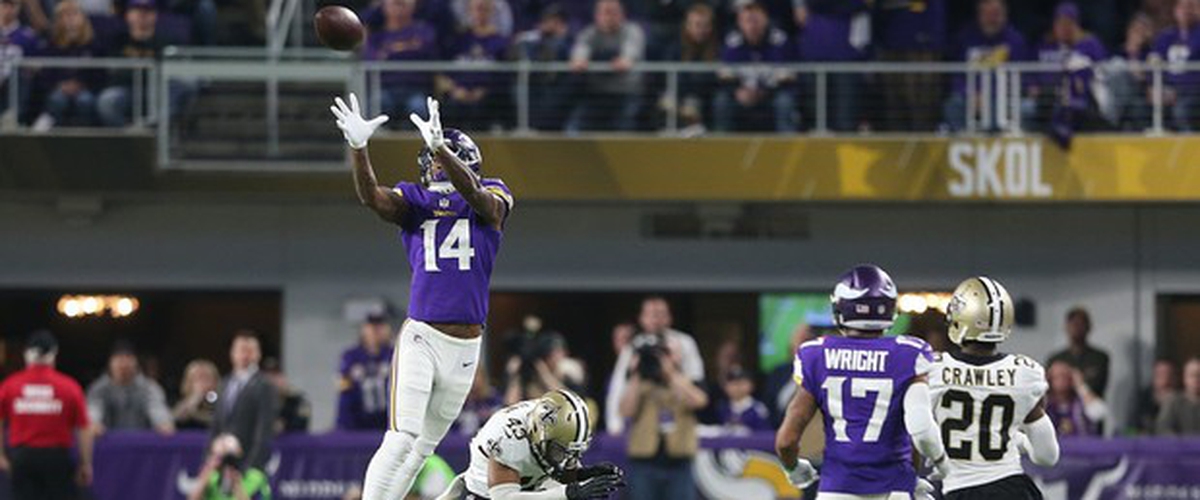 Texans vs. Dolphins: At 4-3, both teams find themselves in the middle of the playoff hunt in the AFC. The Miami Dolphins have lost their last two home games by double-figures. Brock Osweiler will make his return to Houston. He's off to a solid start on the comeback trail. He hasn't played one of those typical Osweiler games as of yet. Going up against the Texans offensive line, I'm sure the Dolphins pass rush are excited to apply pressure on Deshaun Watson. And with a solid secondary waiting for errant throws, the Dolphins may have a recipe to win. The Texans have only allowed 29 points in their last two home games. According to PFF, Watson is the most pressured quarterback in the NFL. So the Texans offensive line will have to do something about that. However, the Texans defense can also apply pressure of their own. J.J. Watt has returned to form. And with that, the Texans are once again a top-10 defensive unit. I believe the Texans will try to offset their offensive line woes with quick passes. And I believe the Dolphins offense will fall behind Osweiler mistakes.
Prediction: Texans win 27-16
Jaguars vs. Eagles: The reeling Jaguars will head to their second home in London to play a desperate Eagles team. After a year and change of saying "as long as Blake Bortles doesn't crash the car", it's finally happening. Bortles is crashing the car on a weekly basis. And with a lack of help from the offense, the mighty Jaguars defense starts to bend and break. And with that bending and breaking, the Jaguars have some infighting in their locker room. Bortles will start this game, but one has to wonder if the Jags can even allow him to play for much longer. They may need to make a trade or get a new quarterback in the offseason. The Eagles couldn't have asked for a better opponent. After giving away a game where they had a win probability of 98%, a dysfunctional Jaguars team is the perfect opponent to get back on track with.
Prediction: Eagles win 24-17
Panthers vs. Ravens: The Panthers have to be feeling great after a thrilling comeback victory over the Eagles. Despite that, they are still underdogs going into this week. The Ravens defense is one of the best in the league, John Brown has emerged as an effective weapon out of the slot, and Joe Flacco has been playing well. There's no shame in falling short to a good New Orleans Saints team. They may be due for a bounce-back game. Against the Ravens, I believe Cam Newton will have a pedestrian game through the air. However, he may be able to hurt them with his legs. Despite that, I just have to trust that the Ravens will make a few more plays than Carolina.
Prediction: Ravens win 20-17
Chiefs vs. Broncos: After losing a shootout to the Patriots, it was back to business for Kansas City after they destroyed the Bengals. I believe these next three games will be critical for the Chiefs. Typically, they tend to go through midseason lulls and fall back to the pack a bit. Then they get it together just in time to make the playoffs. Their next three games will be against the Broncos, Browns, and Cardinals. After that, they'll play two of their following three games against both Los Angeles teams. Now is the time for them to make a run and get some momentum. While their offense is still elite, expect their defense to improve when Justin Houston and Eric Berry return to the team. But for now, Denver is a trap game. Case Keenum has been going deep with great success and the Broncos defense is still to be respected. So expect another close game between these two.
Prediction: Chiefs win 30-24
Steelers vs. Browns: These teams tied in their first meeting back in Week 1, but both teams are trending in different directions now. The Steelers have drama has died down now they're playing up to their ability at a more consistent basis. James Conner has been playing well as of late. He's been playing so well that it sets the table well for the rest of the offense. The defense isn't exactly great, but they're not playing as terrible as they were earlier in the season. Meanwhile, the Browns are starting to show their youth. They're beginning to make mistakes that cost them games. I expect another close game between these two, but the Browns youthful mistakes will once again cost them late.
Prediction: Steelers win 28-24
Lions vs. Seahawks: Since their embarrassing start to the season, the Lions have been playing pretty well. In fact, they're getting healthier and hotter as the season goes along. As an added bonus, the Lions were able to acquire Damon Harrison from the Giants to sure up the interior of their defensive line. The Lions are now able to stuff the run and apply pressure on their opponent's quarterback. And we all know their offense can score with the best of them. The Seahawks win their games through guts and will. No team can claim they've blown out the Seahawks or made them quit. And that alone will keep them in many games. However, the talent disparity will eventually show.
Prediction: Lions win 27-24
Bengals vs. Buccaneers: Cincinnati has to be licking their wounds after an embarrassing defeat at the hands of the Chiefs. After losing consecutive games to tough opponents, the Bengals have to get things back on track. The Buccaneers may not be as good as their record suggest. Their offense is capable of putting up numbers, but Jameis Winston is always good for a turnover or two. And their defense struggles to stop any offense with talent. So I'll have to go with the Bengals in this one.
Prediction: Bengals win 30-20
Bears vs. Jets: For all the hype surrounding the Bears, it's rather surprising that they're only 3-3 with wins over the Cardinals, Seahawks, and Buccaneers. Get ready to add the Jets to that list. New York has lost their last two games by a combined 39 points. I don't expect Chicago to even let them into the game after the opening kickoff.
Prediction: Bears win 34-14
Giants vs. Redskins: Right on cue, the Giants found a new way to lose on Monday against the Falcons. This time it was poor play calling and terrible clock management. Now they've traded away Eli Apple and Snacks Harrison in what is being perceived as a tank job. Washington is rising to the top of the dysfunctional NFC East with steady play on both sides of the ball. One way or another, the Giants will find a way to gift this game to the Redskins.
Prediction: Redskins win 26-20
Raiders vs. Colts: Speaking of tank jobs, the Raiders have deployed their own tanks at the midway point of the season. After trading Amari Cooper to the Cowboys, the Raiders now have three first-round picks in the next NFL Draft. It's clear as day that winning in Oakland is no longer a priority. All eyes are on Vegas and hoping the team will at least be watchable by the time they move there. The only storyline coming from the Raiders one about Derek Carr crying or not. And even with all of that dysfunction, the Colts are only three-point favorites. Their offense shouldn't have much issue finding success against whatever is left of the Raiders defense. Carr will likely have a high completion percentage, but he is often reluctant to go down the field. That just makes things easier for the Colts defense. The soon to be Las Vegas Raiders are a mess that doesn't seem to care anymore.
Prediction: Colts win 31-20
Cardinals vs. 49ers: The game where bad meets ugly. At least the Niners have shown some fight this season. They've played teams tough before falling to superior talent. The Cardinals just roll with the beatdowns.
Prediction: Niners win 21-14
Rams vs. Packers: The unbeaten Rams will now be entering into the toughest part of their schedule. Their next opponents will be Green Bay, New Orleans, Seattle, Kansas City, Detroit, Chicago, and Philadelphia. We will find out just how good they really are. Plus, the Saints game, in particular, could decide if a potential NFC Championship game will be in the Superdome or the Coliseum. The Rams have played a few close games recently and have been banged up like any other NFL team. If LA fails to get pressure on Aaron Rodgers, they will be in for a very long game. The Packers have had an extra week to prepare. Their defense is quietly a top-10 unit in the league. With those factors in mind, I believe the Packers will shock the Rams.
Prediction: Packers win 34-31
Vikings vs. Saints: Speaking of big games, this will be the biggest of the week. The Saints 2017 campaign began and concluded with road losses to the Vikings. The Vikings are playing good at the right time. Now it's time for them to face a real opponent. They're still a tough team to gauge. They kept up with the Rams, pounded the Jets on the road, and got crushed by the Bills in their own building. Since their Week 1 loss to Tampa Bay, the Saint have been consistently good against better opponents. While the Vikings have had their number as of late, I think New Orleans is due for a win in Minnesota. Plus, they cannot afford to fall behind in the race for home-field advantage.
Prediction: Saints win 28-24
Bills vs. Patriots: The only question you'll be asking after this game is how did the Bills get a Monday Night game.
Prediction: Patriots win 35-10