Opinion: Why LeBron Chose L.A.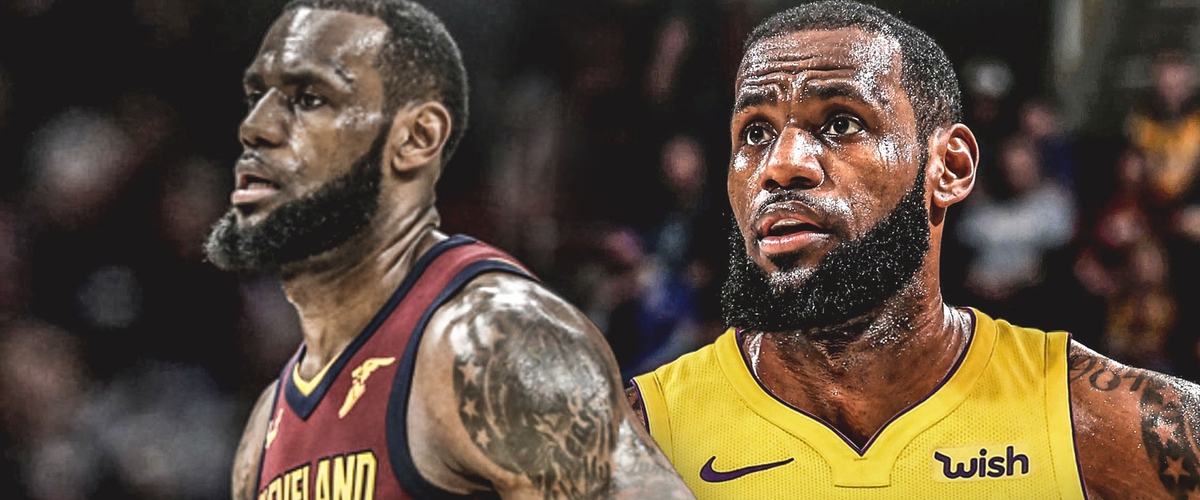 The decision has been made, and it's Los Angeles. LeBron James has decided to take his talents to Venice Beach and join the Los Angeles Lakers. This decision has long been speculated by insiders and fans alike, but now it's official. Fans of the Lakers are excited, fans in Cleveland are disappointed, and the NBA is in a frenzy of emotions. One of which is one of shock. Had he remained in the Eastern Conference, LeBron likely would have continued his rule by joining the Sixers, or eventually been usurped had he remained in Cleveland. But in the West, he now has to compete directly with Golden State as a divisional rival and Houston is still around as well. Even if/when the Lakers land Kawhi Leonard, it will be an uphill battle to even get to the Finals. So why would LeBron do this? Here are my thoughts.
Above all else, LeBron James is a father and a husband. His son LeBron James Jr. has a legitimate chance to be an NBA prospect and player in the future. Playing at Sierra Canyon High School next to the sons of NBA Legend Scottie Pippen and former NBA All-Star Kenyon Martin will provide him a chance to attain that dream. Plus, the high school basketball scene is very competitive in that state. We all know of LeBron's homes in the Brentwood area of L.A. as well. Being in L.A. also allows LeBron to be closer to his business interest and allows him to expand his portfolio with the Lakers brand now forever attached to his name. It makes too much sense from that standpoint. But when LeBron made things official with the Lakers, another union between all-time greats sprung up in my mind. Let's head to Denver.
After coming off multiple neck surgeries and being let go by the Indianapolis Colts, NFL great Peyton Manning had to make a decision for the final phase of his career. One of those options was the San Francisco 49ers with Jim Harbaugh, an elite defense, and an offense with untapped potential. He would've easily been an upgrade over then-quarterback Alex Smith. But Manning ultimately decided to join the Denver Broncos, who at the time were just an 8-8 team coming off of a Tim Tebow led playoff run. They weren't seen as anything particularly special. But one thing the Broncos did have was John Elway running the team. Elway, an all-time great in his own right, could easily relate to Manning. He knew what it took to win late in his career and could lead Manning to similar results. Plus, who better to talk the game with than another all-time great that played your position? So Elway got to work and built an elite team around Manning. Eventually, he built an elite defense good enough to carry Manning who was now past his prime. That's what I see when I look at Magic Johnson and LeBron James. Magic has the résumé of a top-five all-time player. He is committed to putting his Lakers back on top, can trade business wisdom with LeBron, and also trade basketball wisdom. LeBron's four-year commitment proves he believes in Magic and the Lakers. And that's what the marriage between the world's best player and the world's most recognizable basketball team is all about. It's about trust. Peyton Manning trusted John Elway with the twilight of his career. The results were two runs to the Super Bowl and a Super Bowl 50 victory to close Manning's Hall of Fame career. We'll see what LeBron can do in L.A. in the same amount of time.
But once again, these are just my thoughts. Let's sit back and enjoy the show.