Road to Super Bowl LII: Year of the Dog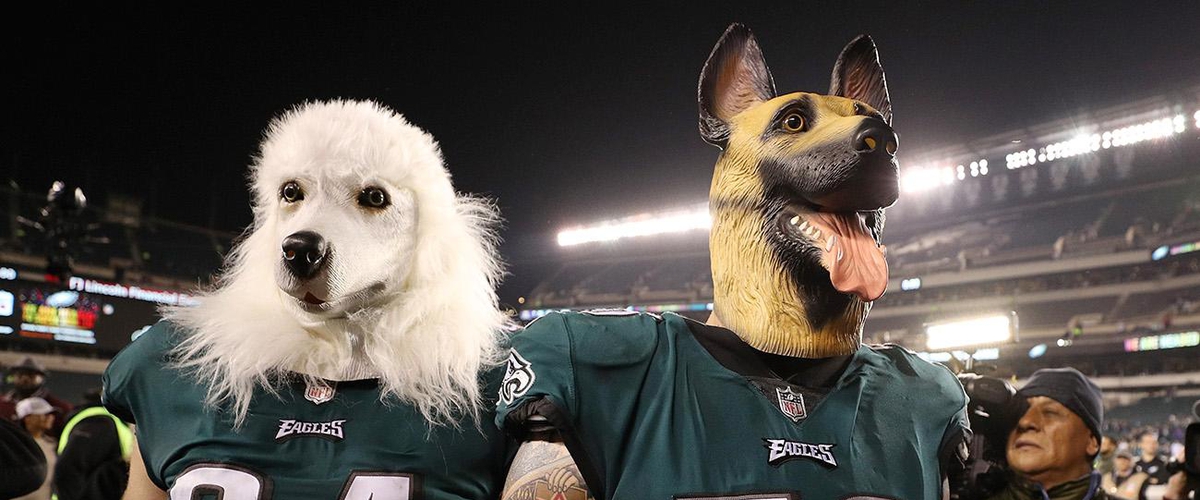 During a Week 14 trip to Los Angeles, the Philadelphia Eagles season was supposed to come to an end. After an 11-2 start, they looked like it would end with a parade down Broad Street. Those dreams were supposed to come to an end. Everything was supposed to end after franchise quarterback and MVP frontrunner Carson Wentz tore his ACL. The season was lost and Philadelphia would be doomed to another year of waiting for a Super Bowl. The problem is, nobody told the Eagles.
The Eagles are a lesson in what it means to be a team. Far too often, we tend to focus on star power in sports. We associate all success with the star players and never really give credit to the entire team. Wentz played so well, that spectators often forgot about the Eagles dominant front seven on defense and capable weapons on offense. The fact that the Eagles were the best team in the NFC was forgotten because of one injury. It was easy for the oddsmakers and pundits (this blog included) to leave the Eagles for dead. We started looking at the NFL as astrology instead of the ultimate team game that it is.
When the defending NFC Champion Atlanta Falcons went to Philadelphia, the focus was on the Eagles offense. They couldn't be trusted to outscore the Falcons offense. But we forgot to take the Eagles defense into account. After limiting the Falcons to 10 first-half points, the Eagles defense was dominant in the second half and shut Atlanta out. The next week, they dominated the Minnesota Vikings on both sides of the ball. In both games, the Eagles were the underdog. And now they embrace that identity and wear it as a badge of honor.
On Sunday, the Eagles will be the underdog once again. But before we get there, ask yourself a few questions. What makes a good team? Is one player really the difference between a champion and the runner-up? And have the Eagles changed your mind about any of this? If you're not in awe of how much adversity Philadelphia overcame to get to this point, you're missing one of the most triumphant stories of the 2017 season. This isn't just about players wearing dog masks to poke fun at the critics and oddsmakers. It's about a team with a second-year coach exceeding everyone's expectations, refusing to be slowed by otherwise detrimental injuries and, week after week, finding different ways to win. They're the underdog team that Philly has always wanted and the team that the NFL needs. A complete team that everyone would be a fool to underestimate for the third time. Beware the underdog.
Also, 2018 is the Year of the Dog according to the Chinese Zodiac. Coincidence? Maybe.