Meet Mark Sertich, The Age Defying 95-year Old Hockey Player [VIDEO]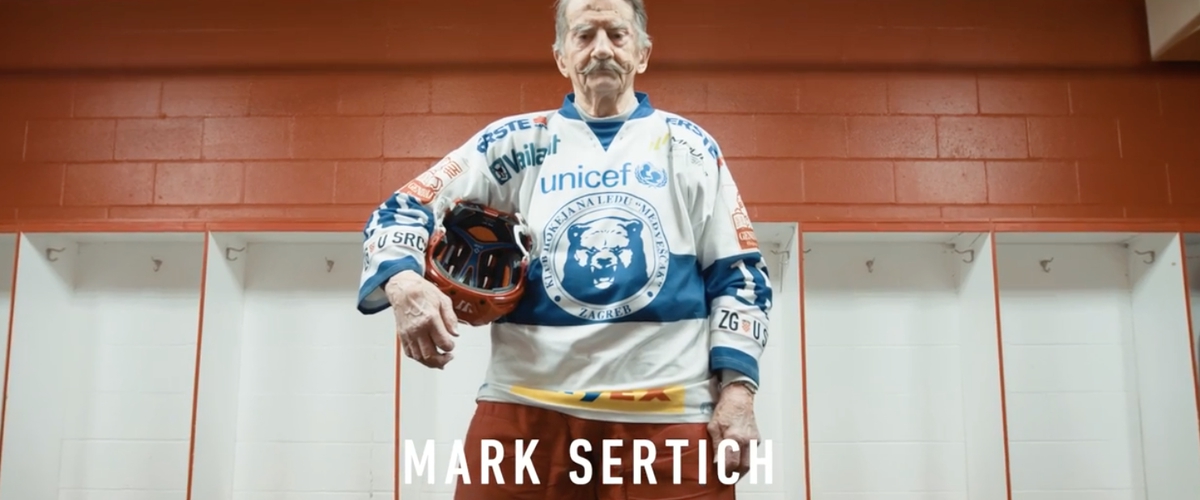 read to be amazed by the coolest and cutes guy you'll ever see? Check out this stud, 95 year old Mark Sertich is doing things guys half his age complain about being too old to do. Seriously, how many 40 year old dad's are sitting in the bleachers watching their kids games telling themselves that they're too old to play ice hockey? Mark should be an inspiration to everyone! Check out his testimonial/highlight video below:
Dude has been playing hockey for 85 years! He started playing during the freaking Great Depression. I like to imagine some people struggling through the dustbowl while Mark was working in a coal mine during the day and learning how to play Hockey in the evening. Amazing, and you have to love his attitude on the game and on life. Hope you enjoyed this story, and if you think someone else would benefit from watching it, share it on social media!